Millie Mullings and Natalie Reese.
The class of 2020 is having a high school experience like no other
How students are dealing with missing traditions like prom and graduation in the midst of the coronavirus crisis.
Millie Mullings and Natalie Reese.
For most high school seniors, springtime is spent shopping for prom dresses, planning graduation parties and fighting off senioritis. It's a formative moment in American life that has been the fodder for coming of age movies like Grease and Booksmart and TV shows like Gossip Girl and Euphoria, in which teens try to manage the anxiety and excitement around high school coming to an end. The class of 2020 was finally getting their chance to experience the chaotic bliss of their senior year, when they suddenly found themselves in the midst of a global pandemic.
Last month, schools around the US began abruptly closing their doors and transitioning to online classes in an attempt to stop the spread of the novel coronavirus. For many, like my two brothers, who are both seniors at Mentor High School in Ohio, it first seemed like it was just an extended spring break. But the reality has now set in that they probably won't be going back to high school at all.
"Life is put on hold, but our school is still going to end in a couple months, so we are missing out on a time in life that we can only experience once," my brother Nick Zaller told me over the phone.
These final weeks of school are also when millions of students are preparing for exciting end-of-the-year traditions like senior trips, prom and graduation. With the Center for Disease Control and Prevention banning large gatherings and states ordering people to shelter in place for the foreseeable future, it's become more likely these rites of passage will be postponed or cancelled. While plenty of time and money goes into planning these events, it's the memories many students are worried about missing out on.
"I got the most beautiful dress and the best date. I was planning on going away the weekend after prom to a house in the country," Millie Mullings, a high school senior in Woodbridge, New Jersey, told i-D. "We've heard about how prom and these [last] weekends were going to be our best high school memory. Now, without a choice, we won't be able to experience that."
While Mullings' prom hasn't officially been cancelled, it seems unlikely that plans will move forward, as the coronavirus continues to spread in her state and elsewhere in the US. Some scheduled proms have already been cancelled. Many have taken to social media to share their heartbreak over missing out, but some are trying to make the best of it.
Natalie Reese, a high school student currently social distancing at her home in Danville, California, organized a virtual prom on TikTok. After she realized she wouldn't be able to go to her school's dance because of COVID-19, the 17-year-old did her hair and makeup, put on her pink floor-length prom dress and slow-danced with her dad, who dressed in a suit for the occasion. She posted a video of her at-home prom on TikTok and gained nearly 12 million views, so she invited others to join her by dressing up, dancing and posting their videos with the hashtag #tiktokprom. For some students it is the only prom they will get to experience.
"I realized then that it wasn't just me who was sad and disappointed, and that everyone can have a prom experience through social media," Reese told i-D, after hosting the international online prom over the weekend. "My goal is to make people smile. Having to be stuck at home is boring. Some of us are losing motivation and feeling helpless. TikTok prom gave us a reason to get out of bed, dress up, feel good and share an experience that is ours. It's like reclaiming what was taken from us."
Like the TikTok prom, a virtual alternative is something that some schools are also considering for graduation. These ceremonies are important milestones that allow students to celebrate their accomplishments with friends and families, but a number of schools around the country have already rescheduled or nixed these events.
"It is what my friends and I have been working towards for 12 years," Mullings says. "From working on essays all night to dealing with terrifying class presentations and tough teachers, we all knew it would've all been worth it to walk across the football field and get that diploma."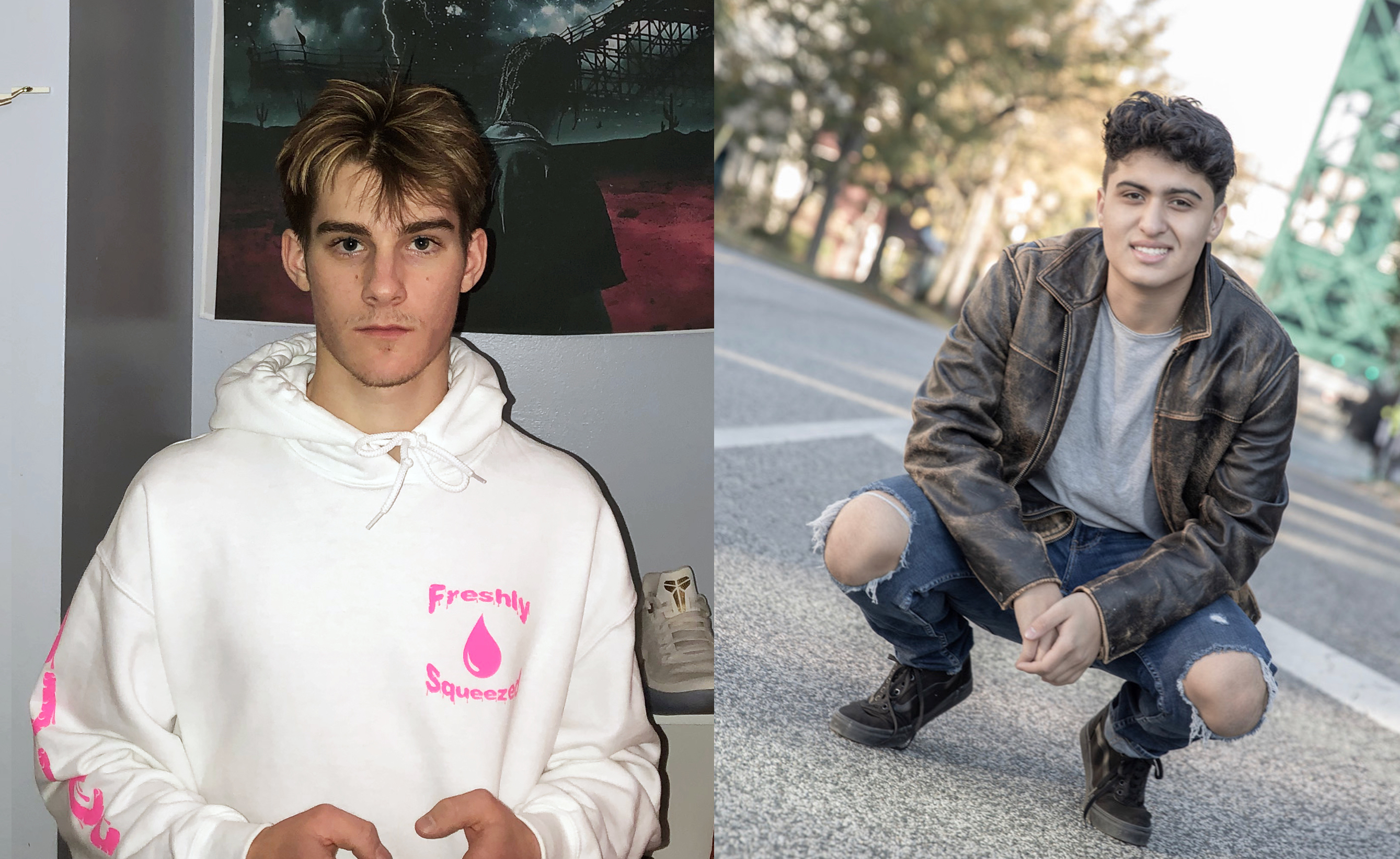 As my brother Sebastian Euse expressed, while he's happy to be keeping people safe by quarantining at home, it has been hard dealing with all of the adjustments at once. In addition to getting through the normal highs and lows of high school and planning for college, seniors like him are acclimating to a new reality of life in a pandemic and the fear of how it could impact what comes next.
"All we can do is take it day by day and hope it gets better," Sebastian told me. "But when everyone has their stories about high school, it's hard to think that we might not be able to experience that."
"We realize that this is a problem that is bigger than us and that there is more to life than high school prom and graduation," Mullings says. "The disappointment is still there. It's also hard to deal with the judgment we get for expressing our emotions. A lot of people have said that it's selfish and shallow that we are upset over missing events like prom and graduation. I say our feelings are valid. This is something a lot of us look forward to and to have it taken away is upsetting."