Dick Appointment is the New York hookup that won't disappoint
With its Internet-influenced aesthetic and anything goes vibe, Kenni Javon's queer black rave is making nightlife exciting again.
|
30 January 2020, 10:14pm
The best Dick Appointment I ever had was at h0l0 — and yes, that's the name of a party. The underground space on the border of Ridgewood and Bushwick has played host to six editions of stylist and partymaker Kenni Jovan's nightlife series, a party made with black queer people specifically in mind.

Queer people of color have always been the core of nightlife in New York City, and with parties like Papi Juice and Horsemeat Disco gaining momentum, it's hard not to think of nightlife's more intimate roots and what we've lost as we've gained. The days of grungier underground raves, the kind rooted in basements and word-of-mouth, have never quite ended but seemingly gave way to bigger venues and more extravagant spaces. There's a sentiment of community that's been lost in exchange for visibility, a safety that feels like it's in the past even when the parties are helmed by PoC.
Emerging parties like Dick Appointment are looking to combat this, creating spaces that celebrate and elevate community while giving everyone a chance to turn a look and get down. "Dick Appointment brings back the old times," says Javon, who came to the city from Ohio. "It reminds people how New York City was before all of the old party spots closed. We need more bitches like me!" This yearning for the past, and the queer sexuality inherent in the name, is apparent in Javon's party philosophy and the Internet-influenced aesthetic of Dick Appointment's current flyers, a visual nod to Grindr and cam girl sites.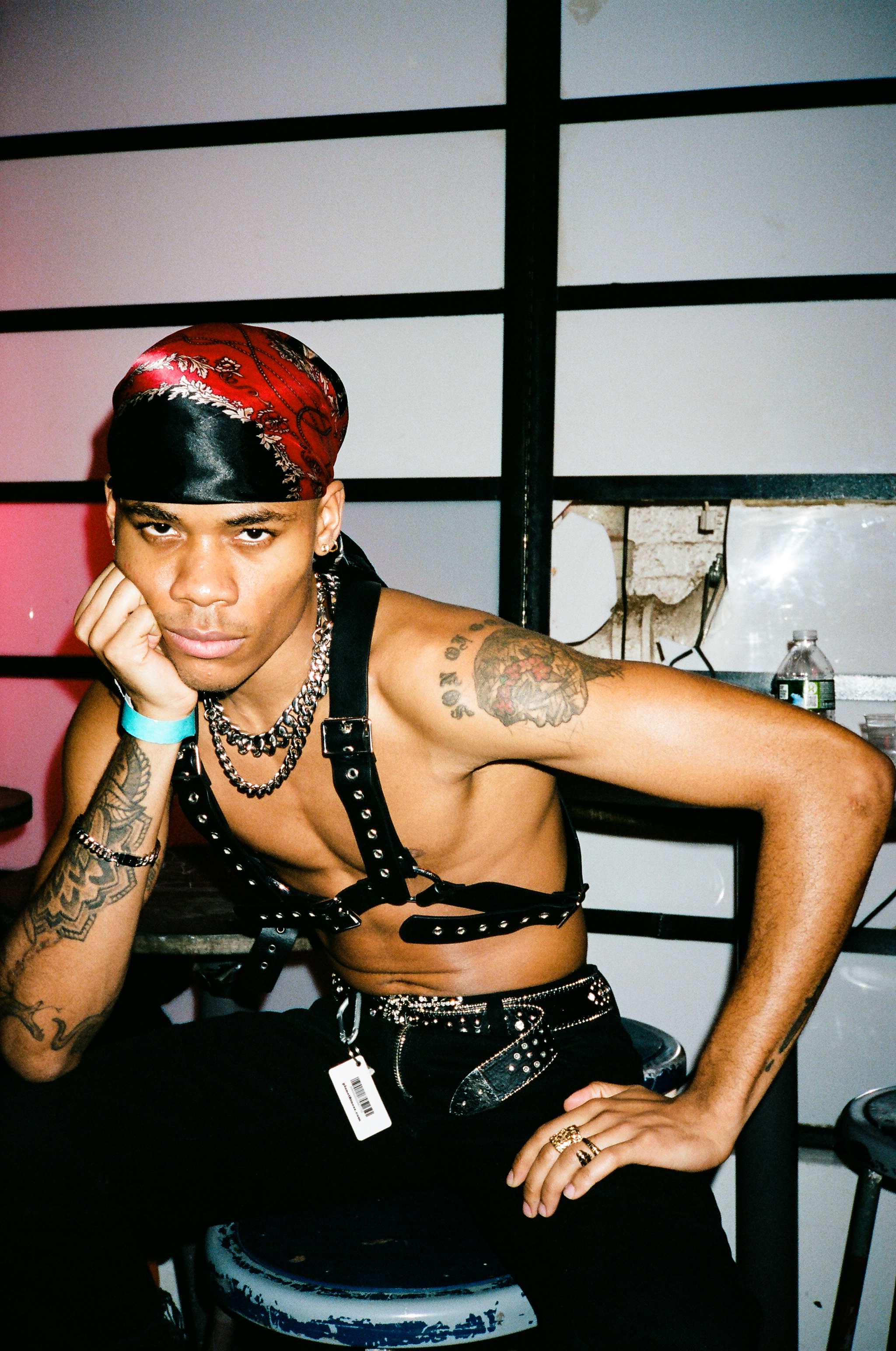 This weekend, with femme non-binary DJs on deck for the Pussy Edition of Dick Appointment—an all-femme lineup that featured Papi Juice staple Br0nz3 G0dd3ss, DJ Nolita, Lafayette Bless, DJ No Promises, She Marley Marl and Pauli Cakes of DisCakes—h0l0 became a QPOC rave for the party gods of yore. H0l0's relatively small space became something akin to a party you might find in Atlanta or in Miami, bumping everything from hip-hop to grime to house. It felt deeply intimate, a party still finding its footing but knowing exactly where to find it and pulsing with the energy of something new and exciting. The party raged until the late hours, the crowd dancing and grinding on each other in a swirl of dripping makeup, sweat, and looks that took hours becoming the disheveled outcome of a party well-spent. The cold outside didn't stop the room from being packed and for partygoers dressed like it was a hot summer night.
i-D spoke to Javon, the creative genius behind the series, about Dick Appointment, the state of QPOC nightlife in New York City today, and carving out a niche for and by the black queer community. Scroll down from photos from the party's Pussy Edition.
How did the idea for Dick Appointment first come about?
I wanted something that reminded me of how I grew up. I grew up listening to ratchet banjee-ass music, which is what they played at the parties in Canton, Ohio where I'm from. When I got to New York City, I wanted to bring something different yet familiar to the culture.
How do you go about curating the party?
That's a good and tough one. Looks and and some sort of following on social media is a major thing for me. Not necessarily traditional beauty, but more of an aesthetic—think cultural influencers. I know it sounds cliché and vain as hell, but sex sells. It's also about the sound. People expect to hear raunchy vulgar music, so the DJs have to naturally match that aesthetic.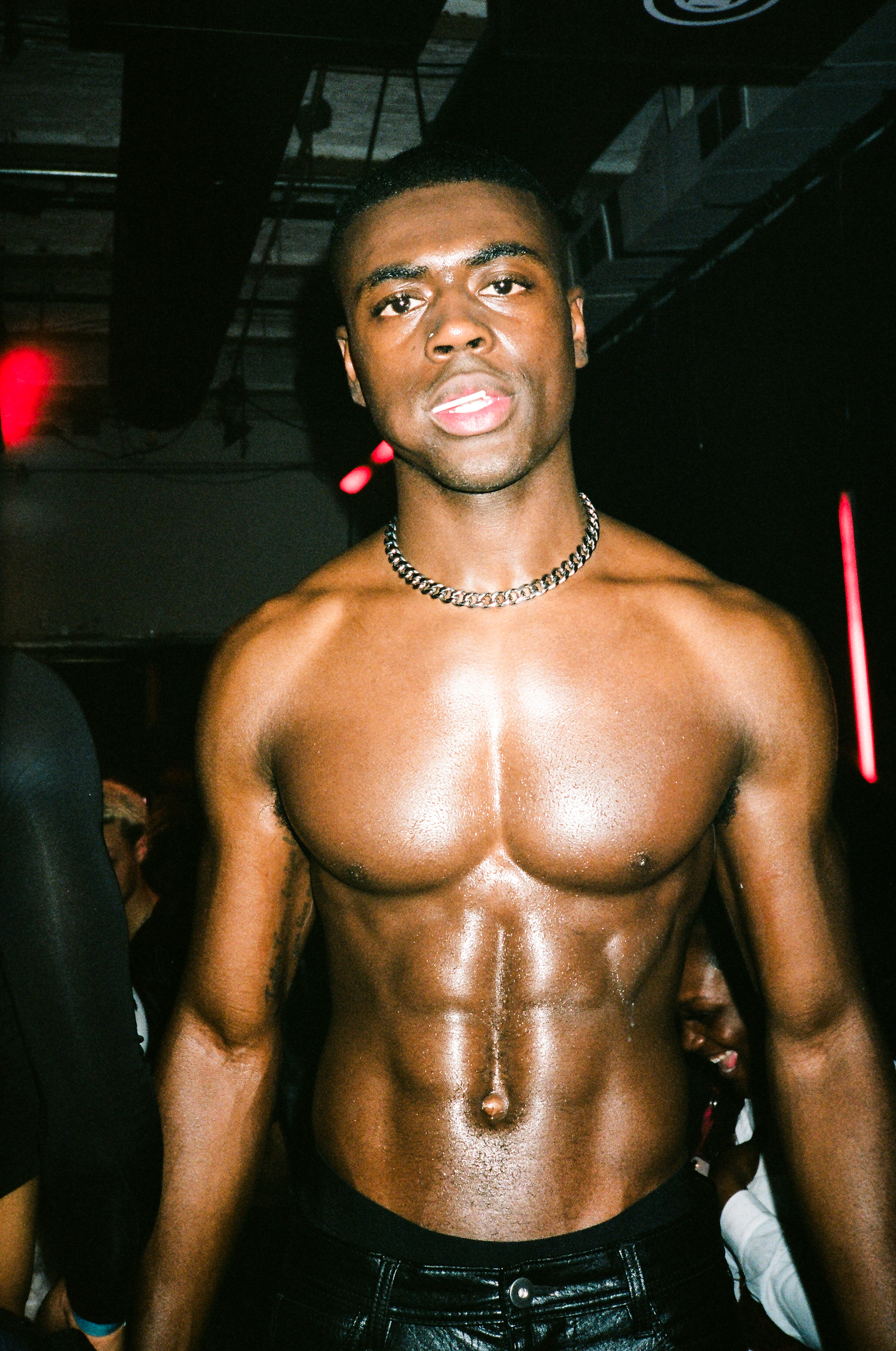 The first Dick Appointment was in May—how have you grown since then, and how do you hope to continue growing after this sixth party?
It's grown significantly since then. Our fliers have transformed, attendance has increased, and we have an increasing repertoire of DJs. It started off as a single person and now we're an established team of four. We really just want to put money and opportunity back in our community. We're able to pay everyone who works the event. We plan to continue keeping up with and stay ahead of current influences in culture. Eventually we want to take this on the road, turn it into a global circuit party for black queer people all around the world.
How is the Pussy edition different from past Dick Appointments?
We curated a DJ lineup of only femmes and non-binary people. No masc!
I love that Dick Appointment is a QPOC-centric party. We don't have a lot of those spaces specifically catered to us, so I'd like to extend a personal thanks. How does it compare to/ does it draw any inspiration from other parties in the same vein (Papi Juice, Spectrum, Rosa Perreo, etc.)?
Thank you for the acknowledgement. And you're always welcome! It's different than those parties. We curated this space as Black queer people, for Black queer people. There really aren't many spaces that explicitly cater to and celebrate our raunchy, ghetto, queer, Black asses.
QPOC have always been, and continue to be, the core of NYC nightlife. What does Dick Appointment add to this legacy?
Dick Appointment brings back the old times. It reminds people how New York City was before all of the old party spots closed.