Photography Jackson Bowley
Meet the 90s supermodel who was Tim Walker's original muse
Billy White once posed for Calvin Klein, and walked the haute couture catwalks of Europe, before addiction interrupted his career. Two decades on, he's back in the game.
Photography Jackson Bowley
"It was 1995, I was 25 years old and I thought my life was over," Billy White says from his workshop in a small town just outside of London. Back in the mid 90s, he was working at the market stalls of Portobello and Camden in London, selling leather goods and clothing he had started making a few years prior. Aged 17, he had come up to the capital from Southampton, driven away by his hometown's mediocrity. In London he had found a crew of like-minded people -- rock'n'roll fiends attempting to make music. "I wouldn't call them musicians," he jokes, "That would be too flattering, but they looked great." At the same time he was living with his girlfriend, his first big love, who was working at Creation, the record company that would discover acts like Oasis. "My life seemed pretty sorted and then we split up." Nursing a broken heart and feeling miserable, he managed to drag himself to Glastonbury in an attempt to cheer himself up. "It was there, sad and lonely and watching people from the sidelines that a guy with a goatee and Jesus sandals approached me and asked me if I was interested in modelling," he says.

Stories about young models entering the glamorous industry, with all of its pitfalls, are not uncommon, but you don't hear much about those from male perspectives. We are all familiar with the careers of the 90s famous five: Cindy Crawford, Christy Turlington, Claudia Schiffer, Naomi Campbell and Linda Evangelista, who together hijacked every advertisement possible. But who can actually recall the names of the male top models of the time?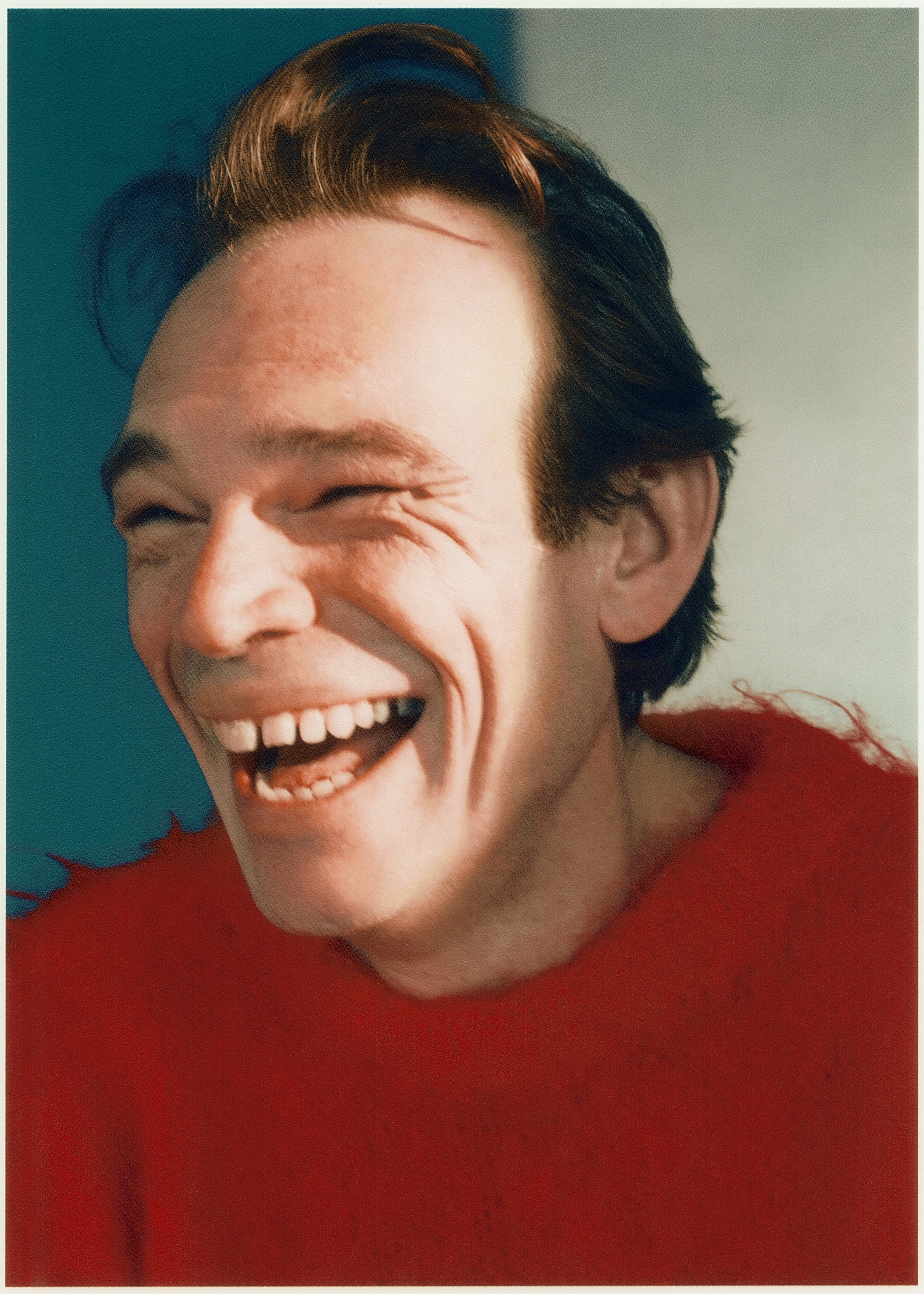 "After I got back to London, I gave the guy a call and we went up to Guildford to take some shots," Billy says. "He wanted me to reenact a couple of scenes from the book Catcher in the Rye that he had been reading, running towards some cliff and stuff, and it was just really quite nice. It was this welcome break from my awful existence back in London, even if it was just for the day." It was the first time he had ever been photographed professionally and it had a profound impact on him. "It was all about what I could do to help facilitate this guy to get the picture he had envisioned. It wasn't about me," he explains. "It was the first time I actively participated in something in which I wasn't thinking: what can I get out of this? He could have asked anybody but he asked me, and I felt this deep sense of gratitude and a willingness to repay his kindness. He had no idea how much he had helped me by choosing me."
The photos were sent to modelling agency Take Two and Billy was signed. The photographer, as it turned out, was a 25-year-old Tim Walker, who had just returned back to the UK after assisting in New York, and was spending his time driving around in a beaten up Peugeot, trying to break into the industry. "It was this mutual appreciation we felt for each other from the get-go, wanting to help each other out," Billy recalls. "At the time I had zero perspective of what I would be doing in the future, so when I asked Tim if he thought there was any potential to all of this, he said: 'In all honesty, it's either going to be completely nothing, or it's going to be massive for you.'"

It wound up being the latter. Billy had just walked Comme des Garçon in Paris, and was back in London working at a fabric shop when he received a call to go to a casting at a location somewhere in the north of the city. He went, and a week later had to go again for a call-back. "I vividly remember thinking 'Oh for fuck sakes, why? This is ridiculous." But he went and the next day was flown to New York for a final meeting with the client.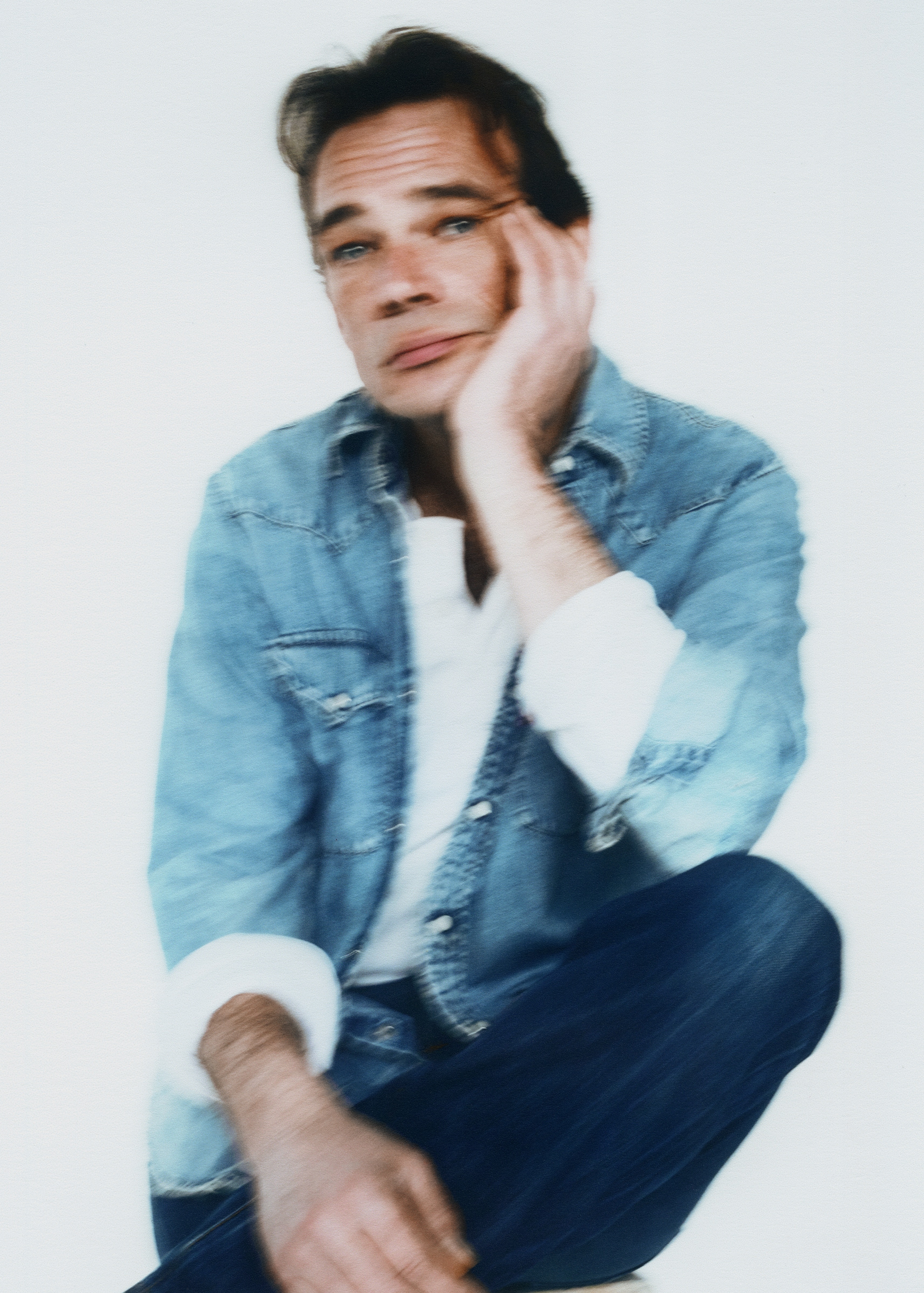 The casting, as it turned out, was for Richard Avedon, and the job was worldwide TV commercials and print advertisements for Calvin Klein. "When I was on my way back to London I knew I had it." He was right. And not only did he get the job, it would also become the catalyst for a very successful career: working with the likes of David Sims, Steven Klein, Mario Sorrenti and Paolo Roversi, and walking the haute couture runways of Europe. It was a moment in fashion in which quirky British male models were booming. Trainspotting had just come out, giving birth to a pale and punky beauty ideal. The timing couldn't have been better.
Modelling was an affirmation he'd long been looking for. "I had always been on the coattail of someone else's gig -- whether it was my ex-girlfriend's, or my brother's," Billy says. "I was always someone's plus one. But finally I had something that was my thing, I had purpose, and that was empowering." In a few years it all started to take a turn. "I was an absolute nightmare to raise, and was completely driven by my erratic moods," he recalls. "I was drinking heavily as well -- something which had started years before -- and when I wasn't hungover I was about to get drunk. If you were somebody who's got very low self-esteem, has no real self belief and trust issues, and you're being picked up out of the gutter and in no time transported into this world of success, going from ten pounds to ten grand in your pocket, meeting people and getting all this attention -- you've got a problem on your hands."
Cliches are usually rooted in the truth: it can be lonely at the top. This was the case for Billy, who was struggling in New York, a city which gave him anxiety. But he's quick to point out he will not place the blame on anyone but himself. "From agents to clients to colleagues, there is an unbelievable amount of patience out there and I blew it," he says. "And it wasn't as if someone had put a gun to my head. I went willingly. It was me who decided to get drunk just before an important shoot." He continues: "I was the only one who took it so fucking far, the rest of them were just professionals -- they saw modelling as a way to make some money, and not as an affirmation of their entire existence." It was five years into his faltering career, in 2000, that he went to give it one last shot in New York: "But after one week I knew it was over. I was like a child banging on the door but it was shut. I knew I had wasted my opportunities."
A time of reckoning started -- stretched over a long period in which he completely withdrew from modelling. "The first step is identifying, isolating and acknowledging where the unhappiness in you is emanating from," he explains. "Realising that it's not your girlfriend, or your friends or family who are the problem but that the common denominator is you. Who was present at every scene of crime? Me. It wasn't fashion that was the problem, it wasn't modelling that was the problem. It was me."
In 2007 he decided to turn to his original craft: leather designs. He had always maintained close contact with the textile markets in Berwick Street, where he was working when his modelling career took off. In no time he built up a collection of handbags, which he ended up selling at Portobello Market again. In his workshop, he has found himself a place where he can create a similar atmosphere and work environment, for himself and for others, that he had once experienced as a model. "Fashion to me is not about egos, it's about diligent people who work long hours, doing what they love," he says.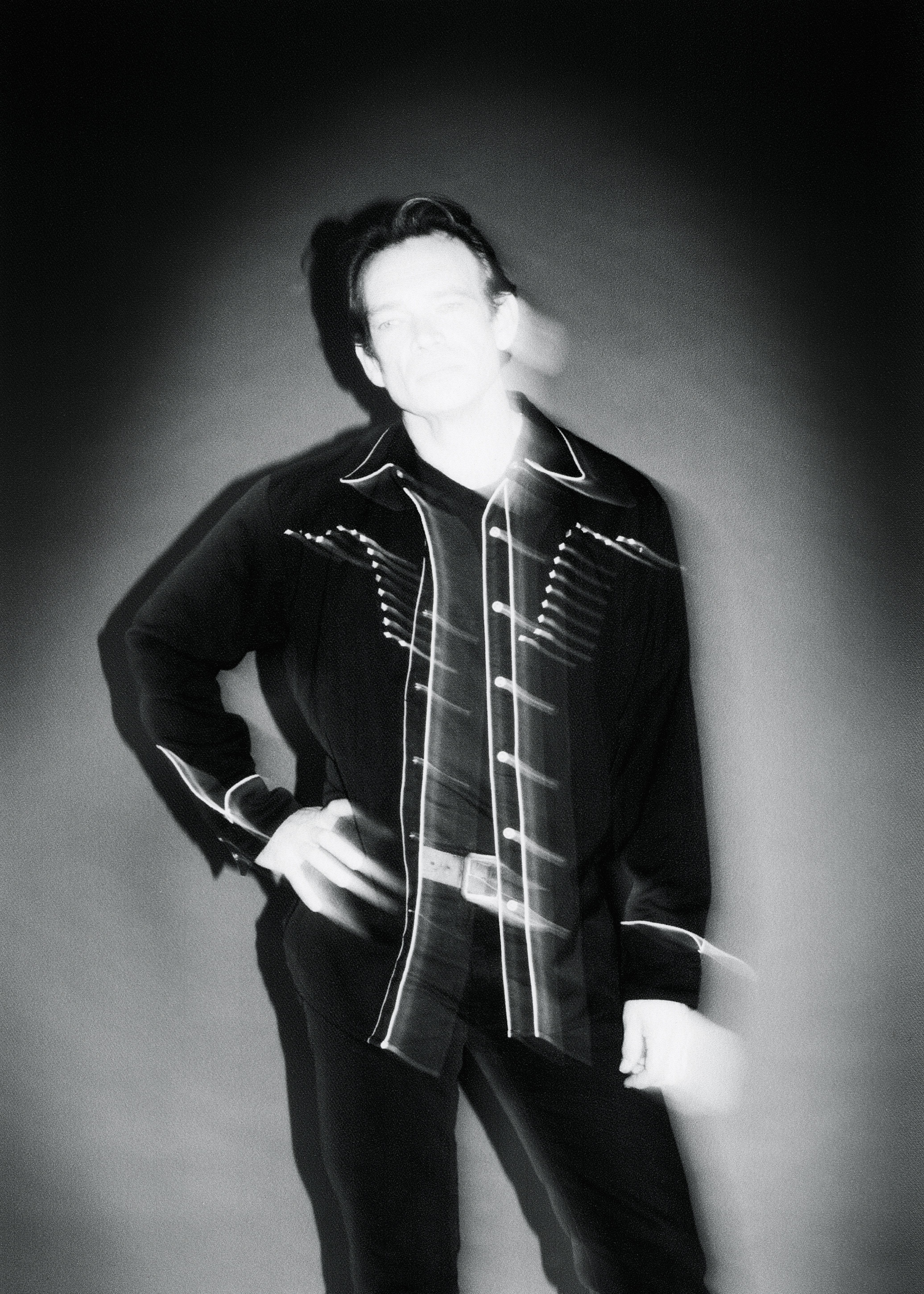 A couple of weeks ago, Billy received a message from an agent at Present Model Management, asking if he'd be interested in getting back into the industry. He shot some portraits with Jackson Bowley, and it propelled him back to those early years working with Tim Walker: "I am back to where I was, I've been given a second chance to put right the wrongs of the past -- an opportunity to make amends with myself. To forgive myself once and for all for my past errors."
"In the end I might have upset people but the person that I've upset most of all was myself," Billy adds. "I am turning 50 at the end of April and no longer need to escape. I am present."
Credits
---
Photography Jackson Bowley
Model Billy White at Present Model Management