Daisy Edgar-Jones: "It's very real to what a relationship is really like"
The 'Normal People' star on her chemistry with co-star Paul Mescal, filming very real sex scenes and the pressure of playing Marianne in the adaptation of Sally Rooney's beloved novel.
Photo courtesy of Hulu.
When 21-year-old Daisy Edgar-Jones found out she landed the role of Marianne, one of the main characters in the highly anticipated BBC and Hulu adaptation of the beloved bestseller Normal People, she was home alone at her flat in London, sitting on her bed. "All my flatmates were out at work, and I couldn't tell anyone," she says. "I phoned my parents and then I just had to sit, like, buzzing with nowhere to output it." It's the same place she is when I speak to her over the phone mid-April, a month into self-quarantining due to COVID-19 and a couple weeks ahead of the series' premiere date. Despite all that has changed in the last year, she's feeling a mixture of nerves and excitement akin to the day she got the call.
"It's this oncoming thing that I sort of can't believe is coming my way," she says. "I'm excited for people to see it because on the whole, I'm really proud of what we've done. But I guess I'm also trepidatious to think about how people are going to take it, because I know she's such a beloved character and people have a very specific idea of the story."
And that's putting it mildly. The novel by Sally Rooney, which has sold over a million copies since its release in 2018, has garnered a wide and feverish fanbase that would likely rather see no adaptation than one that's unfaithful to the book, particularly where the main characters are concerned. But Daisy, born in London to a showrunner and a film editor, was no stranger to the challenges of the entertainment industry, and as a fan of the novel herself, knew the stakes that came with accepting the role. "The first week of filming, the pressure was there," she says. "I was going home every day like, 'oh my god,' feeling serious imposter syndrome that was telling me I was doing everything wrong. I was anxious about the accent, as well, because it's quite specific. It's such an Irish story, I wanted to do that justice."
The 12-episode series follows two Irish students, Marianne and Connell, as they navigate a complicated relationship throughout high school in Sligo and then at Trinity College in Dublin. Marianne is witty, wealthy and reserved. Connell is friendly, working-class and self-conscious. They have an intense physical and intellectual connection, and when they share the screen, their chemistry is as palpable as an undercurrent of electricity. According to Daisy, she and her co-star, Paul Mescal, had a very similar understanding of the rhythm between the characters that made bringing their chemistry to life feel natural.
"There's an ease of conversation, even sometimes when they miscommunicate, that they don't seem to have with anybody else," she says. "That was always there, I think. When I went to the audition, Paul had already been cast. He read with five other girls in the final round and I was very nervous, but as soon as we got into it, I felt relaxed. We both seemed to understand the comedy and lightness between the characters, as well as the depth."
Sometimes posh, sometimes shy and other times ravaged with emotional baggage, Marianne's character is not always an easy one to play. Misunderstood by her peers, the way she comes across to other people isn't often the way she actually feels. Her complexity is what makes her so beloved, though, and is one of the reasons Daisy was drawn to playing her. "Marianne is incredibly flawed," she says proudly. "I personally feel she's a very soft, vulnerable and deep person, but sometimes she can come across abrasive and sort of awkward. The challenge [when filming] was finding the balance."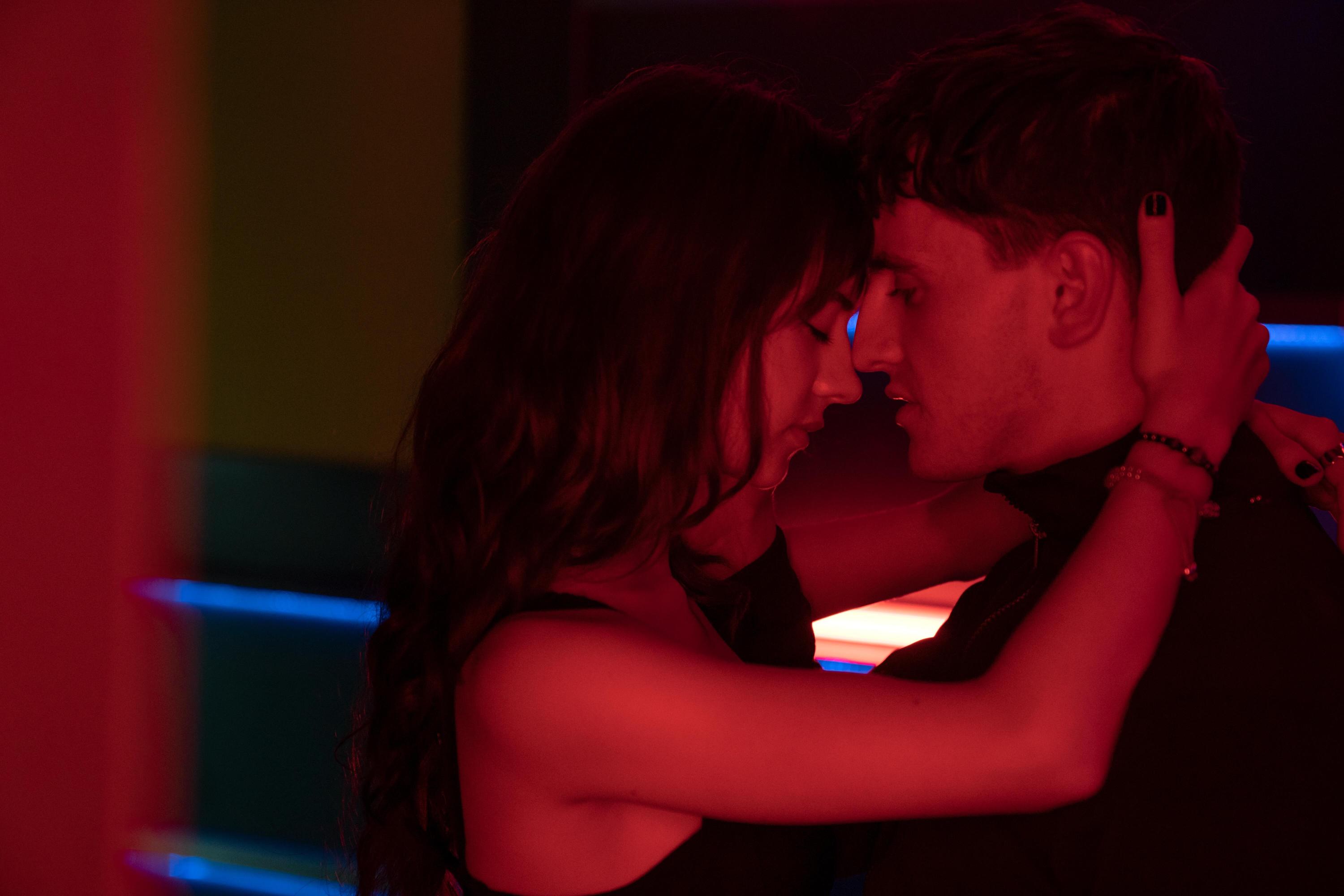 Normal People filmed in Ireland over the span of five months last year, which meant packed schedules everyday and only a few takes for Daisy, a self-proclaimed perfectionist, to get each scene exactly right. When asked about the hardest scenes to shoot, she cited not the sex scenes, where she and Paul are often fully nude, but the instances where the characters are the most emotionally vulnerable: visiting a ghost estate in Sligo, or having an argument in Marianne's kitchen about Connell's summer plans. That's because, despite the intriguingly complex dualities of the characters and their physical connection, the true beauty of the story lies in its narrative simplicity, something the show takes serious care to emulate. At its core, the story simply follows two people over four years, but "the depth and detail that Sally puts into every moment is so relatable as a human being," Daisy says. "You can read yourself into all the pages."
While Sally Rooney didn't spend much time on set -- she was in New York, working on her next novel -- she co-wrote the first six episodes with screenwriter Alice Birch and had an executive producer credit, so fans gasping for her approval can exhale. According to Daisy, when Sally visited set the first week, she said everything was exactly as she pictured it, even down to the details of Marianne's house.
"She was just a very giving person," Daisy recounts. "She was like, 'I'm a novelist, this is what I do,' and she trusted Lenny [Abrahamson, the director] and Alice to do the film part of it because that's their strong point. If it were me I think I'd be so precious about every detail, and when you're adapting you have to be able to be loose with certain things. Things that work well in a novel don't always flow very well on screen."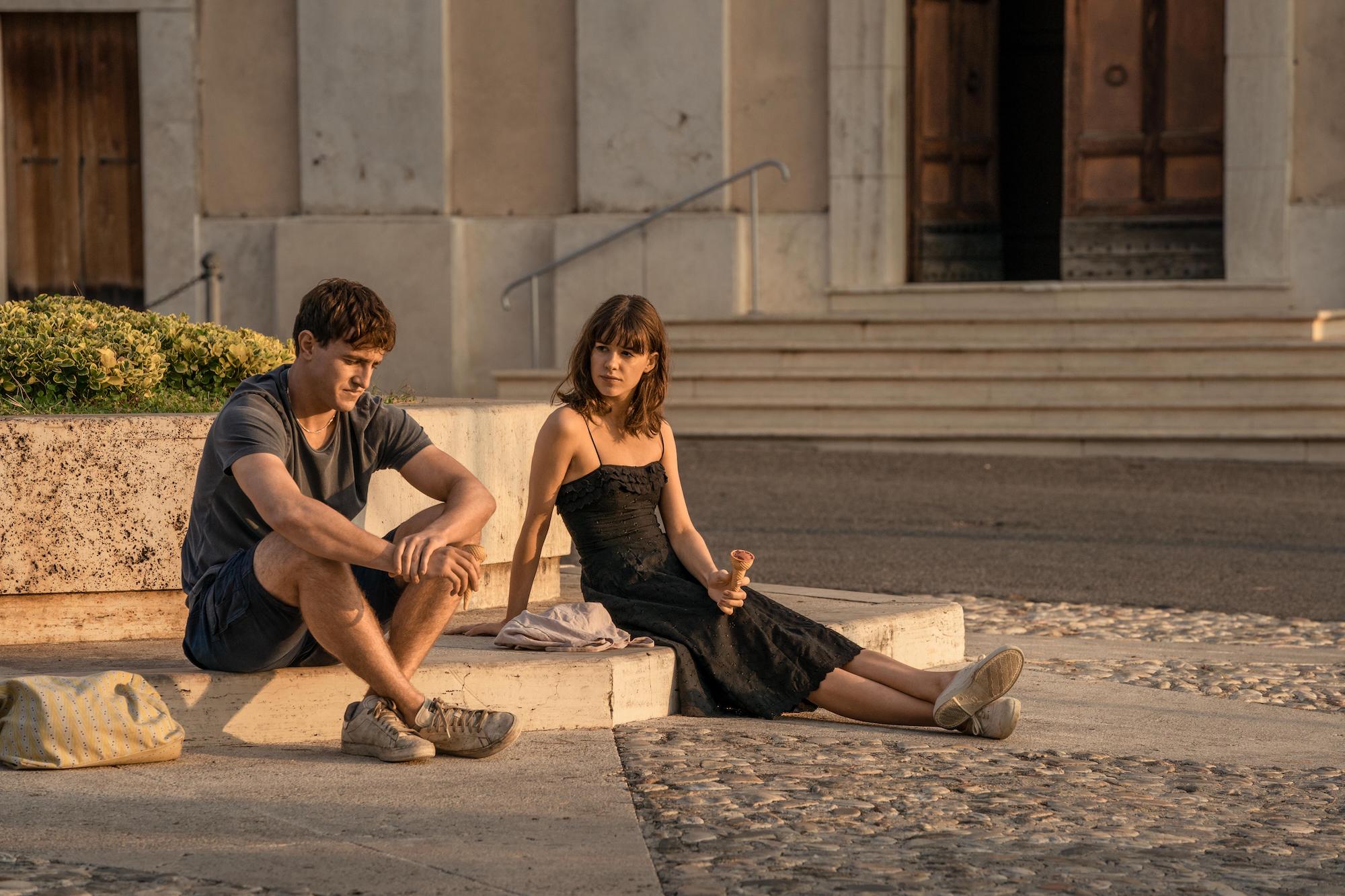 Something that certainly does flow well is the insane chemistry between Daisy and Paul during the sex scenes -- or, perhaps more appropriately, the love-making scenes. Tender, intimate and refreshingly real sex in the show exists not just for shock factor, but to convey heightened emotions through physical narrative beats. "It should always have a purpose to serve," Daisy says, and, quite unflinchingly, it does. Just like sex in real life, the drawn-out pacing and close-up camerawork forces viewers to stay in the moment no matter how awkward or fumbling it might be.
"It's really important to be truthful with the nudity," Daisy explains. "Often it's not even in a sexual capacity. It'll be incidental, like Connell coming out of the shower and getting changed, and it just happens to be a moment. But it's not about [the nudity] at all, it's just very real to what a relationship is really like."
Filming such raw sex scenes in Normal People was a new experience for Daisy, and she credits her gripping performance (my words, not hers) to a relaxed on-set environment established by Lenny, who was conscious of having a gender-balanced crew, and Ita O'Brien, the show's intimacy coordinator. Ita, who has worked on shows like Netflix's Sex Education and HBO's Gentleman Jack, stressed the importance of consent and clarity when working through a sex scene, and Daisy said it took all the pressure off. "All Paul and I had to think about were the story beats," she says. "It was her job to worry about the choreography. She was wonderful, she always made sure that we were comfortable with everything and we felt safe and were well looked after."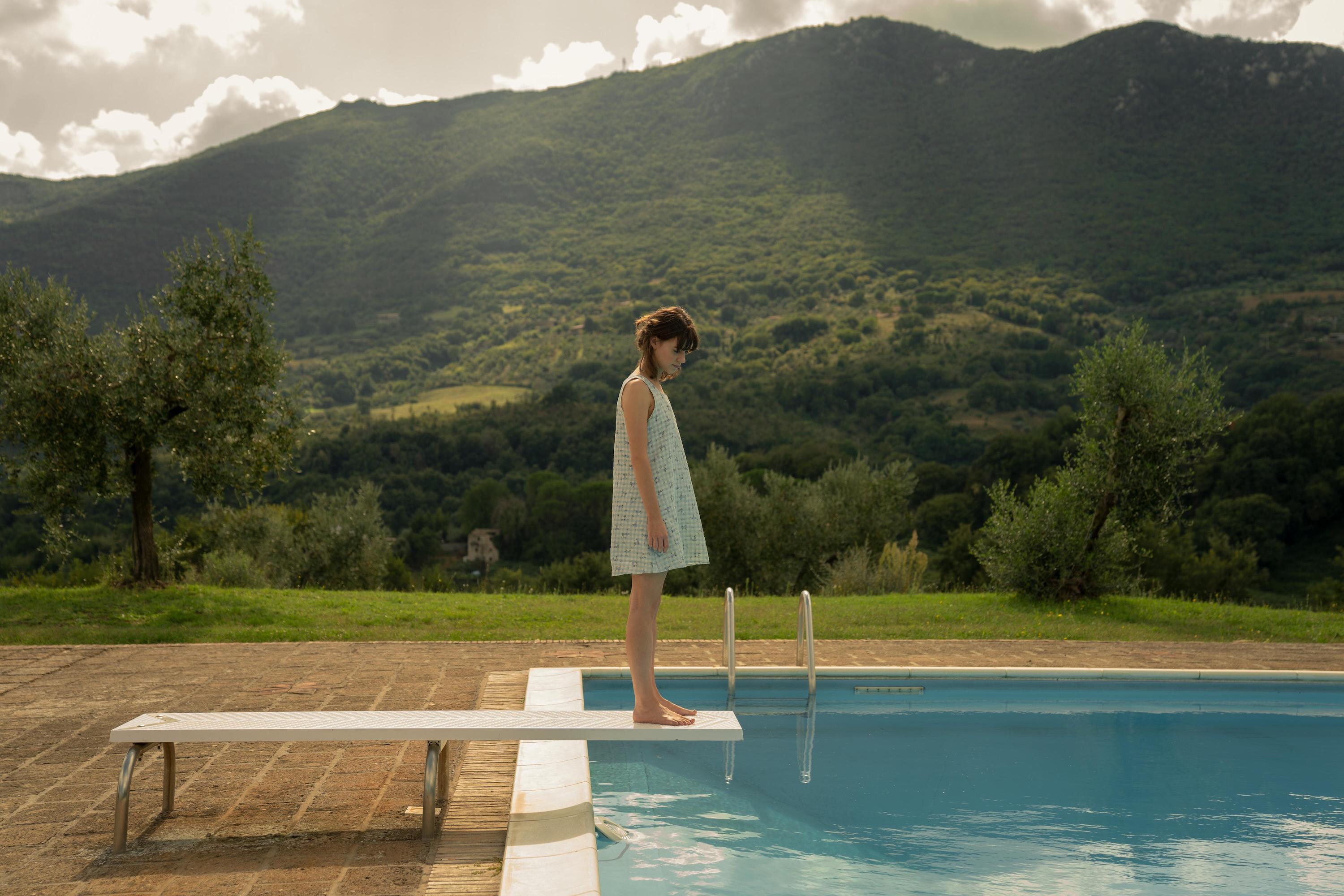 When I asked if she and Paul still kept in touch, Daisy said the two remain best friends. In fact, filming such emotionally intense scenes brought the entire cast and crew together quickly. "You don't know these people for very long and you're all in this moment, and then someone yells 'cut' and you all go have lunch, so it is a bit strange," Daisy says, laughing. "But by the end we were all used to it, and you often just hysterically laughed through it."
As someone who's into fashion, Daisy's favorite part of making the show was getting to work with costume designer Lorna Marie Mugan to build Marianne's wardrobe. "It was so fun," she says. "When the outfit feels right you can adopt the physicality much more easily, because your clothes kind of dictate the way you navigate the world."
Lorna scoured thrift stores and collected vintage costumes all over Ireland to find looks that would fit Marianne's quirky, laid-back sensibilities and could also be used to age her throughout the series. "It was brilliant because there was no idea of fashion, just comfort," Daisy explains. "Early Trinity, she really tries to dress up and be different, but as she ages, she stops needing to be so out there and feels comfortable to wear clothes that fit and feel good." Most of the looks, sadly, are packed away in storage now, but Daisy did get to keep one important piece: a corset-shaped ring that Marianne wore during her time at Trinity, which Lorna designed herself. Artful, individualistic, and just a little odd, the silver ring can be spotted shimmering in the light in most of Marianne's scenes and shows Daisy's care to represent her dualities, even down to the details.
Normal People, which premieres on BBC Three on April 26 and on Hulu on April 29, is a beautiful and worthy adaptation of the novel, and Daisy's subtly evocative performance adds life and depth to one of contemporary literature's most interesting heroines. As we all anxiously await its arrival, Daisy has been celebrating the upcoming release in lockdown rather normally, and not so unlike the way we spend our days -- in the confines of her flat, with three roommates, voraciously watching films and playing loads of communal games. "I'm getting very good at quizzes now," she says. "So that's good."