La Haine is being re-released in cinemas for its 25th anniversary
As an enduring document of racism and police violence in Paris, Matthieu Kassowitz's seminal film is as relevant today as it was upon its release.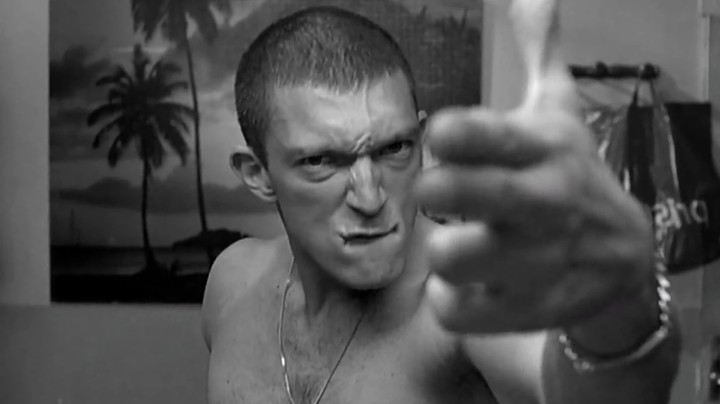 Still from La Haine
There are certain films which, while born of a particular sociopolitical climate or context, strike with such force in the present that you can't help but reflect on history's propensity to repeat itself. One such film is Matthieu Kassowitz's La Haine.
With 2020 marking 25 years since its initial release and subsequent critical triumph -- Kassowitz took home the Best Director gong at the 1995 Cannes Film Festival -- the re-release of this landmark film in French cinema was always on the cards. What couldn't, however, have been predicted is the eeriness with which it now resonates.
Originally inspired by Kassowitz's research into the police killings of Makom M'Bowole (a young Congolese man living in Paris) and Malik Oussekine (a French-Algerian student) the film follows a day in the life of three friends living in a deprived Parisian banlieue, and their direct experiences of the systemic racism and police violence that continue to plague contemporary French society.
Its re-release, for which the film has been totally remastered in crisp 4K, was originally planned for May, though the onset of the coronavirus pandemic meant that this was postponed to September. In the wake of the Black Lives Matter movement, galvanised by the killing of George Floyd at the hands of police in Minneapolis -- and in France by the killing of Adama Traoré in a police station on the outskirts of the capital -- the delay could almost be seen as fortuitous.
A testament to the gravity of the discussions that are still to be had -- both in France and beyond -- La Haine will be screened at the BFI's Southbank venue from 11 September, and released on remastered Blu-Ray from 16 November.
Tagged: