There's now a teaser trailer for Billie Eilish's upcoming documentary
'The World's a Little Blurry' will be here February 2021.
|
29 September 2020, 10:29am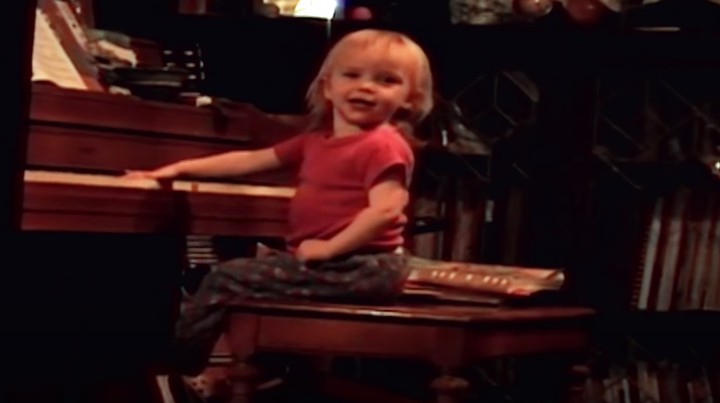 Don't you hate having to listen to the sound of your own voice recorded? Well, imagine what Billie Eilish is going through right now, having had the last couple of years immortalised on film. Directed by filmmaker R.J. Cutler, Billie's long-awaited Apple TV+ documentary finally has a name, a sneak peek, and something like a release date.
The World's a Little Blurry will be arriving in theatres and on Apple TV+ in February 2021, which (horrifyingly) isn't really too far away. The film will follow Billie's rapid ascent to superstardom following the release of When We All Fall Asleep, Where Do We Go?, her iconic debut album.
The cryptic teaser is almost entirely made up of graphics in black and neon green -- Billie's signature colours, natch -- with a little clip of blonde baby Billie sitting at a piano to conclude. J'adore.
Back in January (were we ever so young), Billie expressed some anxiety at the prospect of the release. "I've seen no part of it," she told iHeartRadio. "I'm terrified. I'm freaked out. They've been filming since like July of 2018… Who has that much footage of them that they've never seen?" A valid question honestly, but we're here for you Billie.
Tagged: