Filipino designer Jann Bungcaras wants more sustainability in the industry
He's created quite the reputation for himself in the local fashion industry for only using recycled textiles.
Filipino designer Jann Christian Bungcaras was born and raised in Cebu, an island south of the capital of the Philippines. Unlike most people, he learned to draw before he could even walk, and has since grown up to become a trailblazer for genderless, sustainable fashion in Asia.
The eager 25-year old realised environmentally-friendly designs were the way forward after watching a National Geographic Documentary, Six Degrees Could Change the World, in middle school, opening his eyes to the harsh realities of climate change. With his mission to be a sustainable designer in mind, his goal has been to only use reused materials for all his clothes — ambitious, but he has consistently proved that it can be done. Since then, he's won multiple awards in the local fashion industry and hopes other brands are able to follow by example.
Though Bungcaras continues to reach new heights in his career, he is, sadly, unsure of how long that can continue. In 2016 he was diagnosed with a severe illness. But instead of this holding him back, it's made him more passionate than ever to do good for the earth. i-D caught up with Bungcaras to discuss his creative process and how he achieves eco-conscious goals with his designs.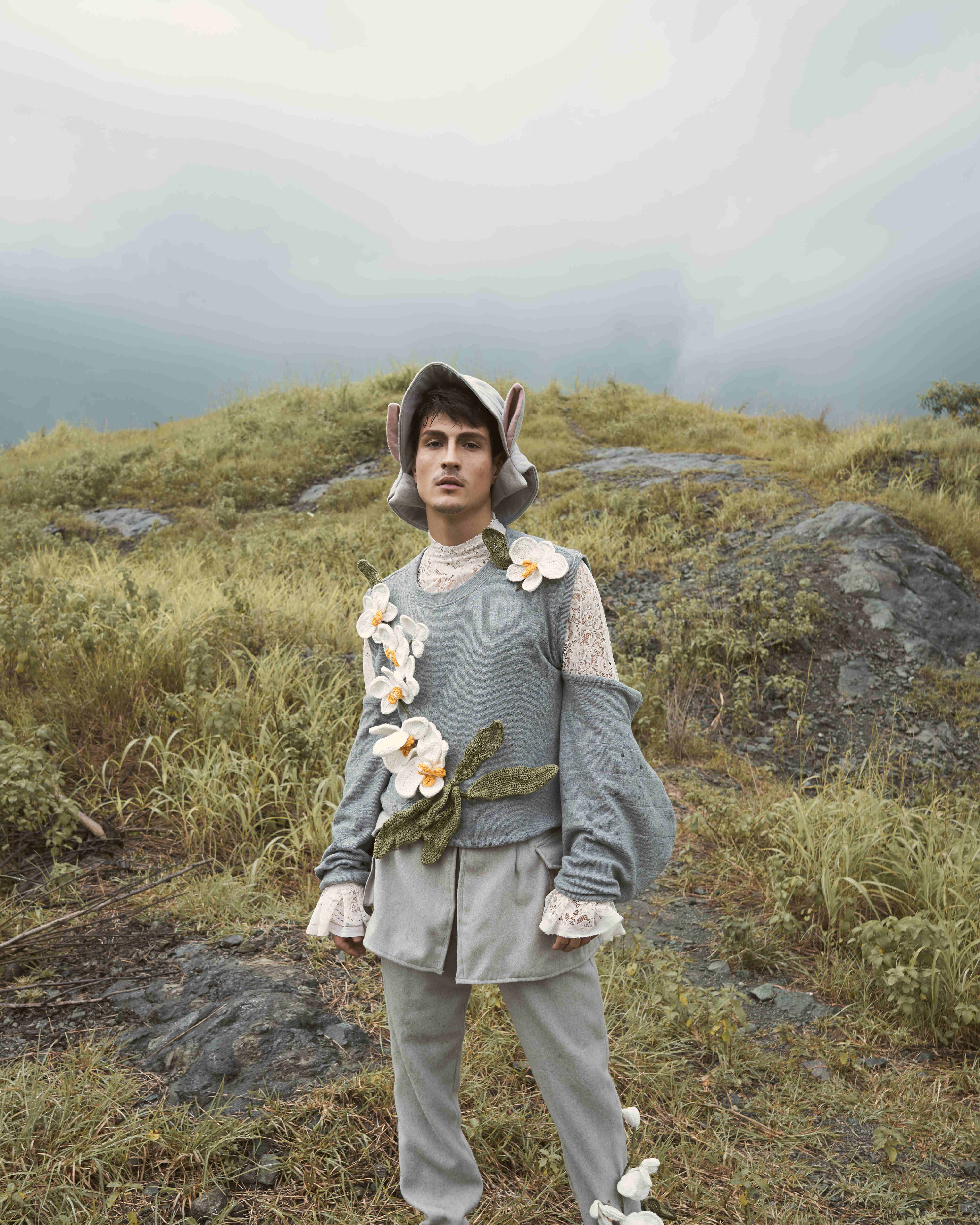 First of all, define sustainability. I feel like this is a buzz word often thrown around by brands to appeal to more conscious consumers, but how does it work for your brand?
Sustainability is about the actions we take in order for us to undo the environmental damage caused by us and our ancestors. This happens by checking our carbon footprint and making sure that we lessen our waste while also contributing to a circular system sot that we don't cause further pressurise the world's raw materials and resources. In other words, sustainability is everything we do that will cause a positive impact to the environment.
I think companies will do everything to garner more sales but I just hope that their "sustainable lines" are more than just a merchandise directed to environmentally conscious people; but a seed that will soon sprout and convert their brands towards true sustainably.
I suppose the pressure is really on us buyers, because clothing brands will produce anything that they can label profitable, if only we walk our talk about being concerned citizens of this planet and stop buying from brands that are dreadful to the environment, then these companies will truly convert.
Our sustainable agenda begins in our conceptualisation stage. When forming a collection we make sure that we cause as little waste as possible while also considering our garments' end-of-life and recyclability. We use rescued materials from industry landfills — textile-wastes (fabric end-of-rolls, zippers, damaged fabric, garters and so on) in our garments, and during production we opt for hand-cutting panels and mechanical sewing machines just to lesser our carbon emission. We even commute together because traveling in a collective causes lesser pollution than traveling alone.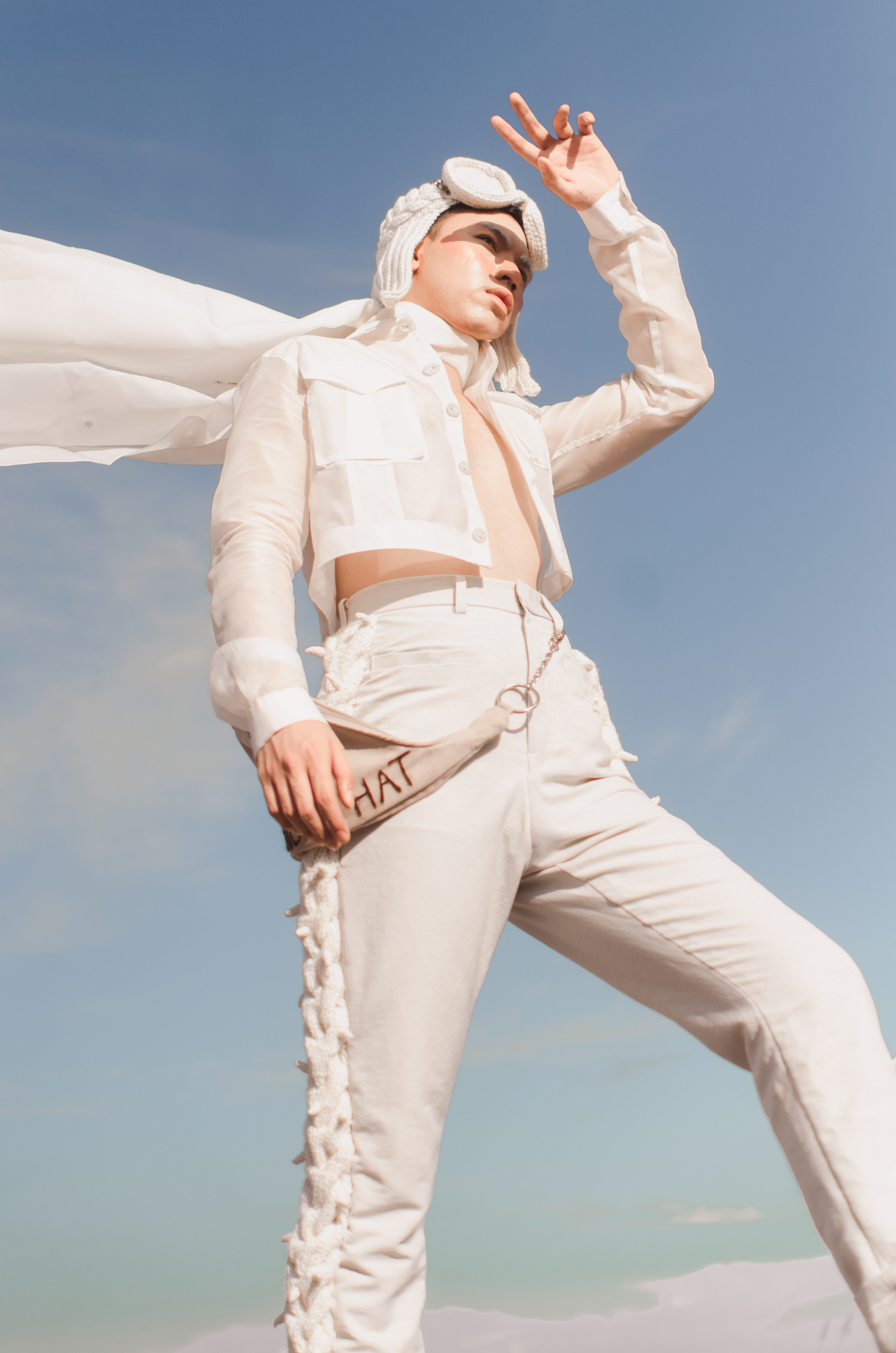 Who wears your clothes?
My wearer is someone who is figuratively connected to nature and believes that even in our clothing choices, or in the little things we do, we can make a difference and have a positive impact towards the environment.
What are the pros and cons of your sustainable fashion line?
The pros of all sustainable fashion lines is felt by the wearer and the environment. The direct positive attributes of our sustainable fashion line is that both the buyer and the designer have contributed favourably to the environment. The emotional connection we aim to create with each collection will hopefully ensure wearers keeps our pieces for a very long time — we make each piece personal and memorable.
The cons usually happen behind the scenes: in sourcing and ethical production, since we are using waste, we must make sure that these materials are durable and long-lasting and that we treat them in a low-waste manner. This makes the production process much longer as none of the products are mass produced and treated. These parts of production are usually hidden by fashion houses, but in sustainable fashion the sacrifices designers make to remain true to their voices is something worth showing to raise awareness.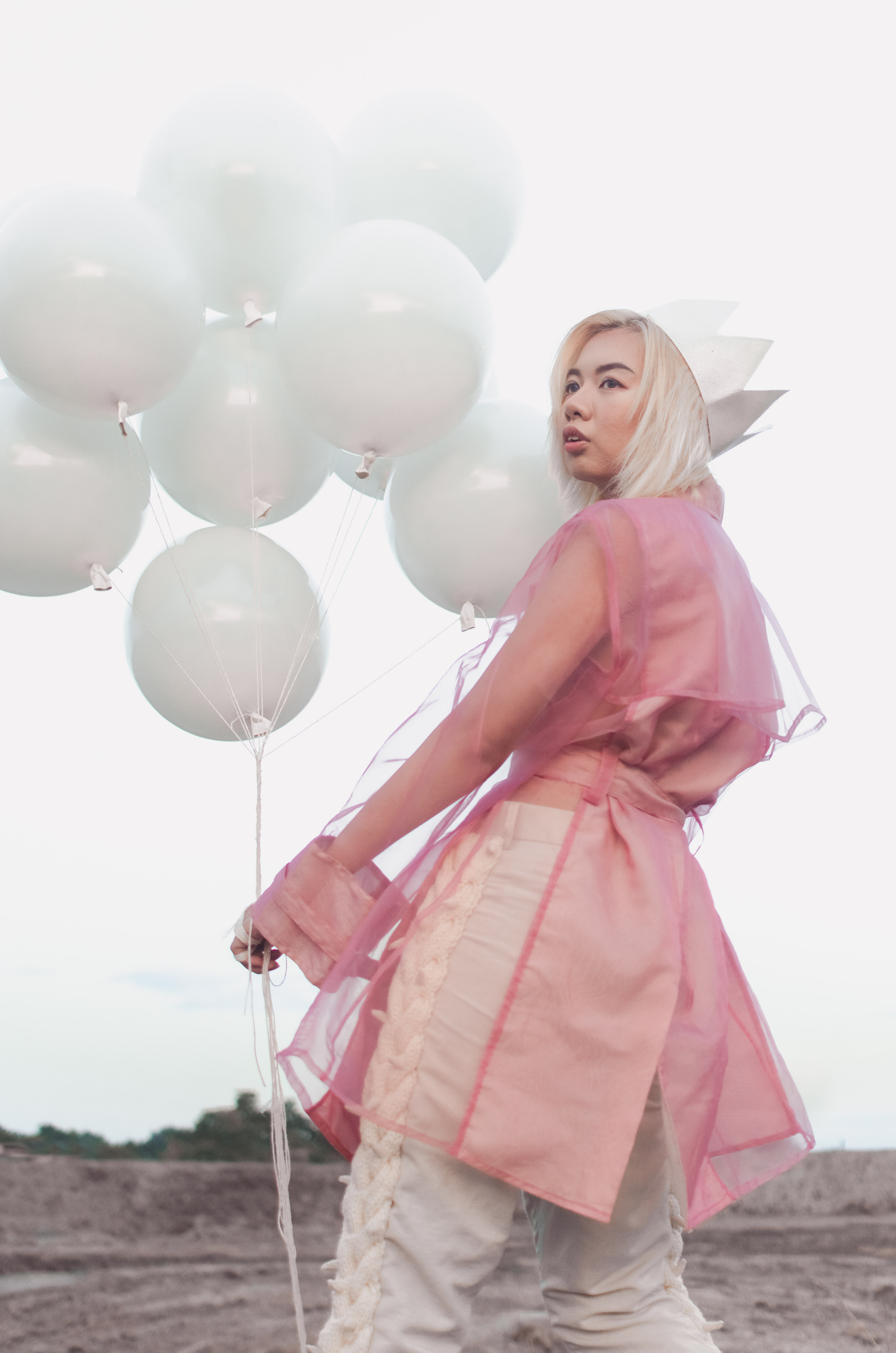 Would you go so far as to claim that you are 100% sustainable with your work?
Even in the production of zero-waste garments, there are still non-biodegradable thread and cuttings that can still be considered waste, broken needles and equipment parts that will rust overtime. As the only species that developed unnatural and non-compostable things from natural resources we are bound to be the world's polluters. As a brand, we store this waste in hopes that we can use them on other projects.
The fashion industry is a notoriously huge contributor to climate change, what do you want to tell fellow designers?
The fashion industry is responsible for 10% of annual carbon emissions and yet less than 1% of its materials are recycled. With the facts stated, I just want to remind my fellow designers, myself included, how powerful and influential we are in reversing this, for in the design or conceptualisation process alone we can cut the waste-cost, extend the lifespan of the garments and decide on what materials to use before anything is made.
We can avoid such negative contributions towards the environment by opting to use textile waste rather than new resources, opting for handmade rather than mass production and opting for designs that will last longer and create an emotional connection for the wearer so that our are kept season after season. Aside from this we should also consider our garments' end-of-life, will it decompose, can it be recycled or restyled, or is it durable enough to be passed on to another wearer?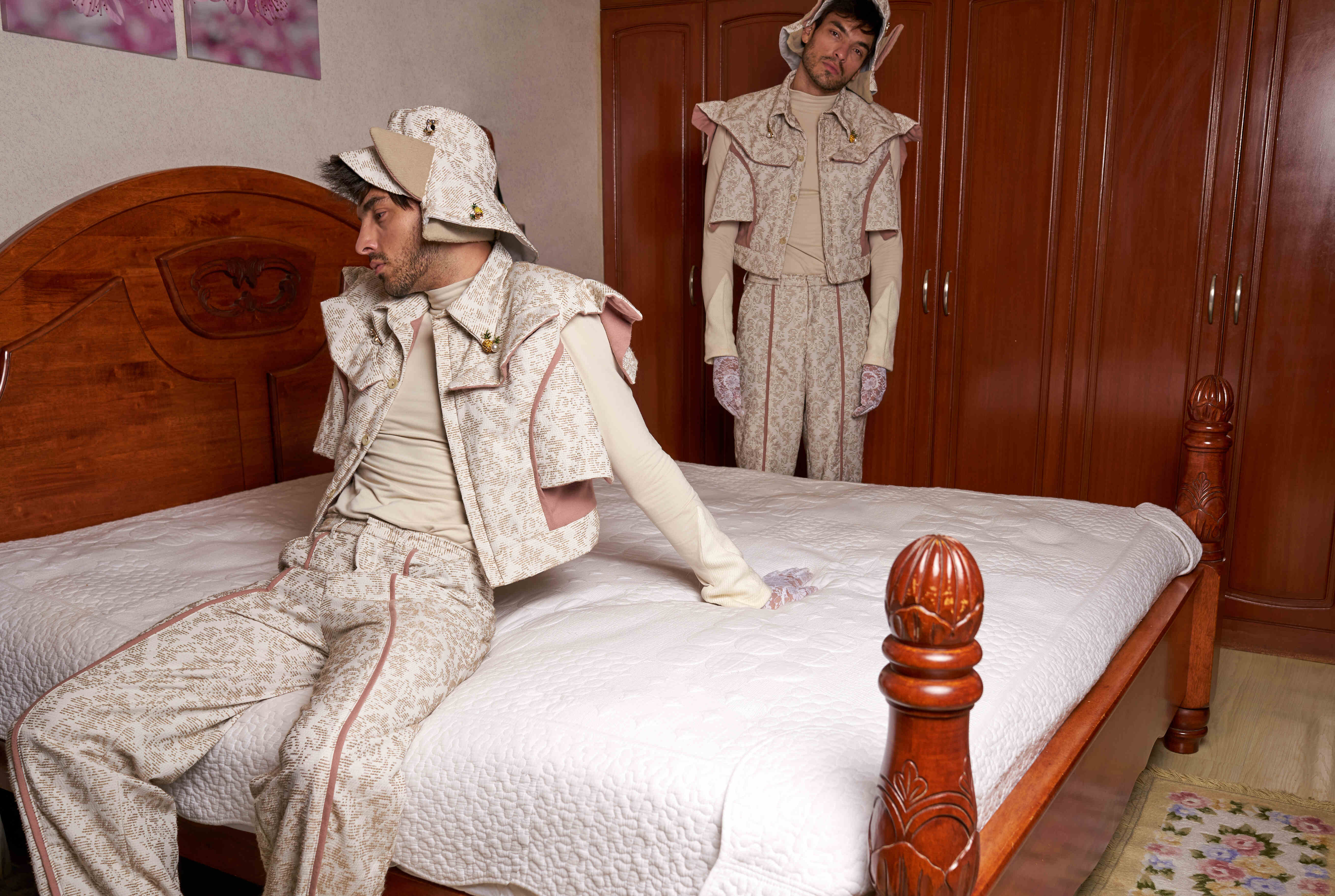 What is your end goal with your work? What do you want to achieve?Since my diagnosis in 2016, I knew that my life would be short. So since then I've been doing what I can to achieve my aspirations in life as a designer. The end goal for me is to develop a sustainability plan that works for our brand to continue existing even when I am not around, and for other designers to use as an example as well. I am willing to supply usable textile waste [to other brands] taking actions that will contribute positively to the environment.
I want to be a voice of encouragement and hope for everyone to side with nature. Through my designs I also want to encourage people to not be afraid of emotions, to be human. And as the smartest species, we must use our advantage to conserve our Mother Earth and not slowly destroy her.
Do you ever think that the fashion industry could become totally sustainable?
I believe that for us to truly change the business scale of fashion is to change our habits as consumers. We should buy less from brands that are disastrous and unethical towards the environment and towards its people, we should not be blinded by sales and discounts that would soon turn into waste stored in our closets, we should be mindful buyers.
Tagged: