A$AP Nast is ready to be your rap superstar
In the new video for "Designer Boi," Nast returns to his roots and proves he's destined to become the face of the A$AP family.
Photography Dexter Navy
On A$AP Nast's first solo single in seven years, roughly 20 fashion labels are name-checked in two minutes. The A$AP Mob founding member's closet staples — Prada, Off-White, Chrome Hearts — all make the cut. "Designer Boi" (ft. D33J) clarifies that Nast drives a convertible Mercedes. You should also know he makes love to models on Margiela sheets. Oh, and when A$AP Nast calls in for interviews, he does so from his home in Beverly Hills. I'm sure you've heard of it.
Between his silver tongue and platinum taste, you'd expect Tairiq Devega to luxuriate in all the glamour of the celebrity experience — but he doesn't, not really. He remembers when the prospect of music as a profession seemed ludicrous. He could swear it was yesterday his cousin Rakim Athelaston Nakache Mayers, now better known as A$AP Rocky, trounced the Tumblr feed to trend on Twitter. He's amazed the press associates him so closely with the fashion industry — Nast is as comfortable in sweatpants as Saint Laurent.
The trepidation lies in Nast's loyalty to his hometown: Harlem. Nast has been consistently praised for his rapidly-articulated eloquence, a distinctly New York-baked rap style to which he has remained dedicated despite the popularity of indiscernible, narcotics-seasoned Southern bars or the melodic flow of the North. While Nast has always flavored the output of his 'Mob' brothers, he's remained so conscious of what his music means to the East Coast that a full-length Nast offering has always proved a daunting venture. It's because the local kids, pulling up on bikes beside Nast's Benz to demand he recreate previous releases, might go unsatisfied. It's because Nast left the $50 an hour Brooklyn studio for the lush resources of Beverly Hills, and the cultural cache might evaporate. Because now that he is no longer "broke as a joke," A$AP Nast might very well choke.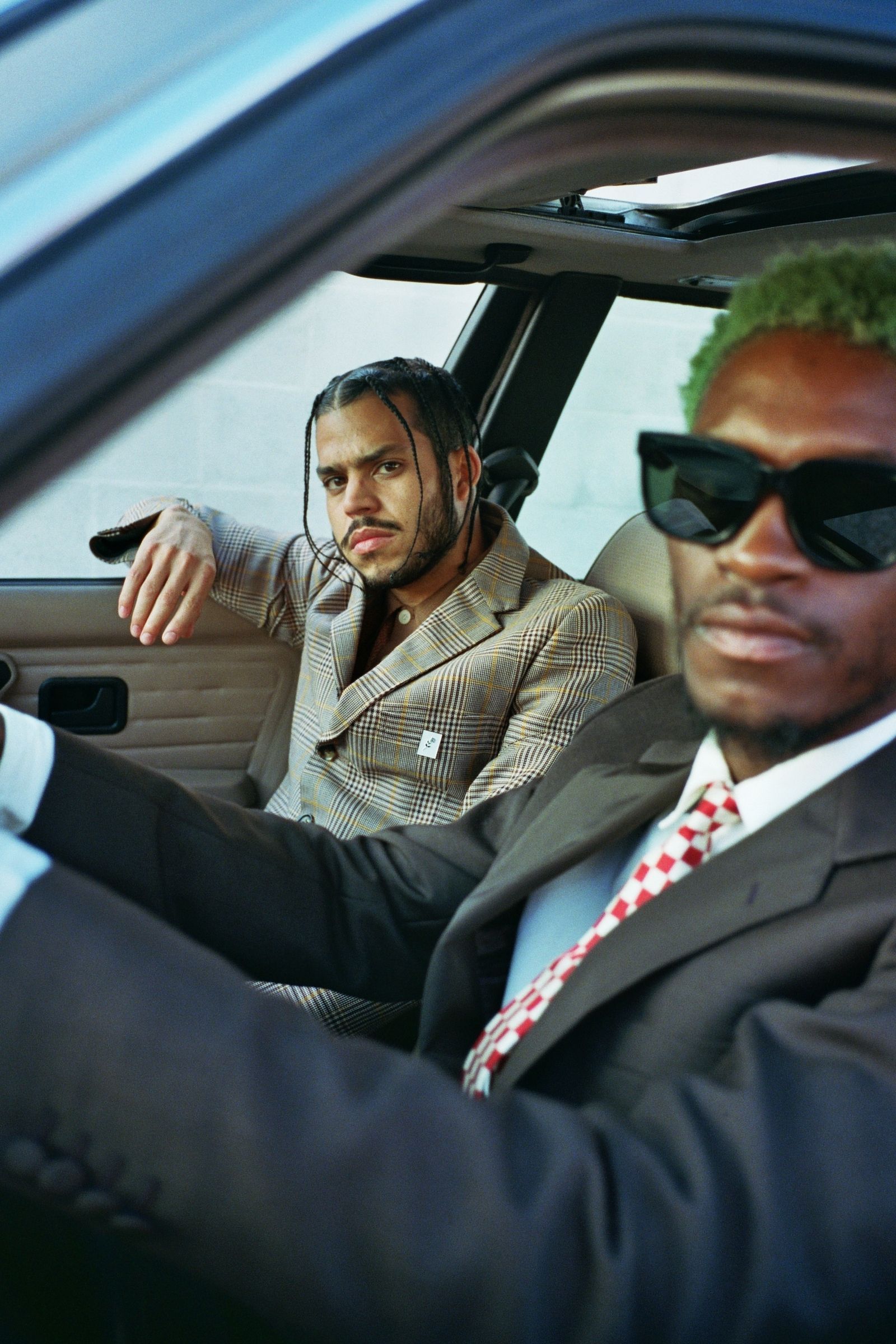 "I did feel trapped and to an extent, I still do," Nast admits. "They want you to redo what you've already done, so it's always like: do I stick to that or do I try something new? I also thought they would think I was too good for them now, like I'm too Beverly Hills. Leaving my roots behind. I was like, 'Damn, I don't know if they're going to feel this one.'"
But the backlash Nast anticipated never materialized. After he released "Designer Boi" in April, disciples immediately pleaded for a Nast solo album (he's "working on it") in the comments section. The artist was declared "underrated" and "legendary." Kylie Jenner blended her foundation to the track.
"I couldn't believe the feedback was so good because it was such a new sound and just so different," Nast says. "But I think because it's been so long, fans appreciate anything. It's like, 'Just give us something at this point'. But it's still the hip hop shit, the rap shit that I'm good at."
Nast is quick to remind that music is his second language — it was in fashion he found fluency first. Between insisting on skinnies when peers wore baggy jeans a foot below their boxers, and dropping out of high school to work in retail, Nast was an avant-gardist at an early age. The industry caught wind quickly. When Converse called for a collaboration, Nast became a major proponent of resurrecting the now ubiquitous One Star. The previous year, he propelled Carhartt to cult status. Of course, he was wearing a pastel blue, floor-length coat in the campaign. He didn't ask to be a style icon, "clothes just fit [him] so fucking well."
"I love the high-end, Issey Miyake or Commes des Garçons, but my style is just very normal. There's nothing really special about what I wear — it's the way I wear it."
Fashion's most forward-thinking followed suit so much so that even when he wasn't musically hyperactive, A$AP Nast remained visible. Kanye West tapped the multi-hyphenate to model his YEEZY Calabasas collection. Nast similarly fronted campaigns for 424, Off-White and ULTRAOLIVE®. Over the past decade, he garnered such clout among the fashion set that he grew steadily concerned his hip hop credibility was suffering as a result.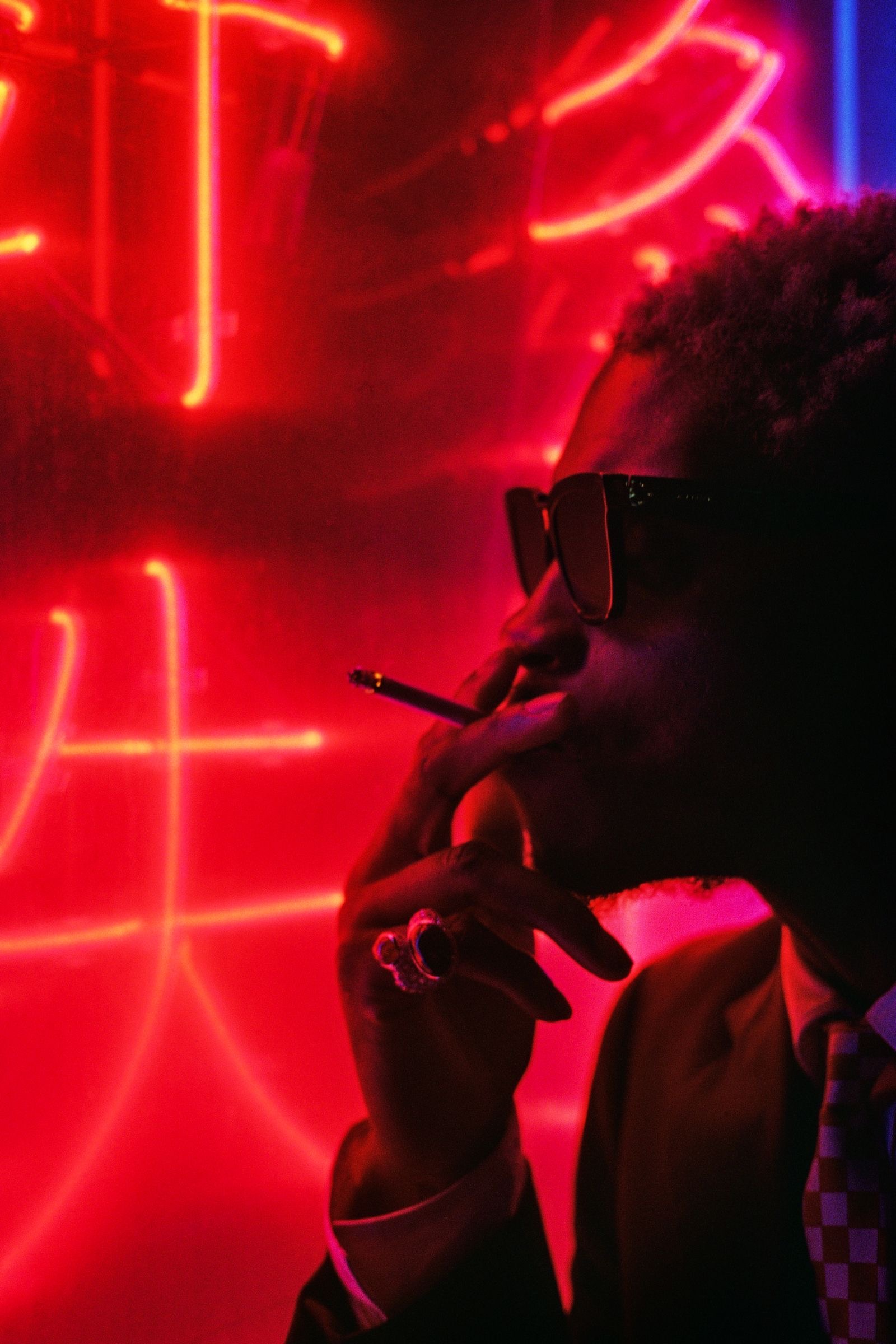 The problem is, Nast believes, his 'early Lana Del Rey' mentality. A$AP Nast rarely grants interviews, adamant that he should be perpetually shrouded in mystery. He's all too aware that headlines have a tendency to oversimplify, and Nast won't be stripped down and sold for parts because it makes him more digestible. The flip side, of course, is that the narrative began to run out of his control.
"It's been difficult for people to get to know me as a proper artist," he claims. "Yeah it looks like I do music and fashion, but people weren't able to see what I had. I've always been so versatile. None of what I'm doing is new, people just haven't heard it before. I love to make music, but I hate to be put into a box. Now is the right time."
It makes sense that Nast should be feeling a little more extroverted. The rapper turned 30 last week, and is harnessing the power of Leo season more than ever. He's a natural conversationalist: congenial and impressively insightful — an all-round joy to engage with. Nonetheless, any exchange with Nast will often sober. The weight of living as a Black man in modern America wears heavy. Thankfully, quarantine has allowed enough time to breathe… and Nast has spent it filling his lungs so that his voice may project even further.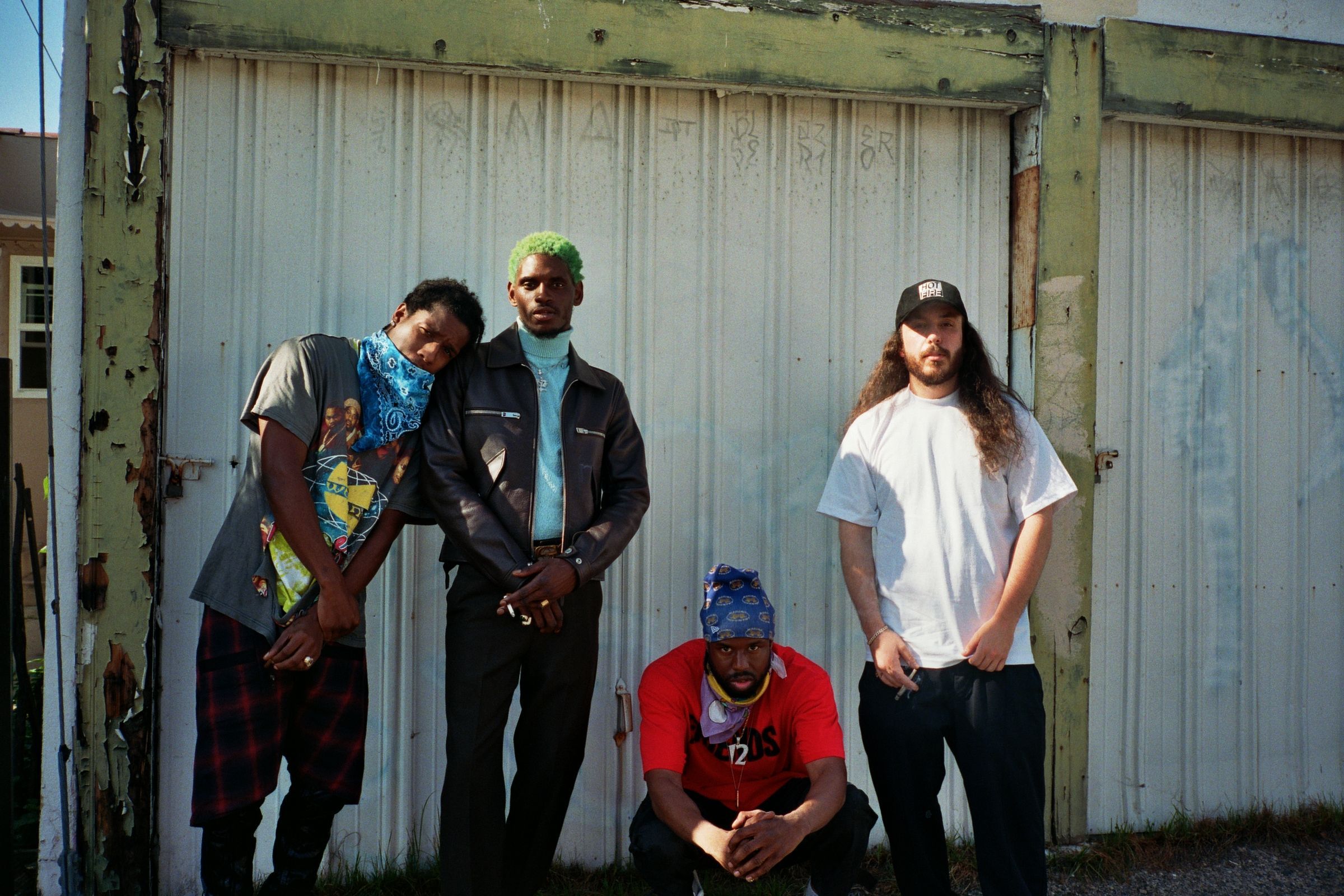 "I'm paying very close attention to everything that's happening," Nast reveals. "That's part of being an artist: musician, painters, they portray the era that they believe in — that's how culture shifts. I've learned to accept all individuals, no two people are the same. I'm pro-Black Lives Matter, but there's so much happening in the world that needs to change."
While he's cognizant that unraveling systemic injustice can take generations, Nast is determined to contribute to the shift. "I want to be vocal. And while there are a lot of different things happening and you can't care about everything, all of it affects us all. What's the point of having knowledge, or the eyes on you, if you're not going to share?"
Nast has become all too aware of those eyes. A$AP Mob has been followed by a fair few pairs over the years, surviving scandal and success to celebrate 10 years in the business. Nast likens the collective to a dysfunctional family, each member laser-focused on his own rise — but forever a mere text message away.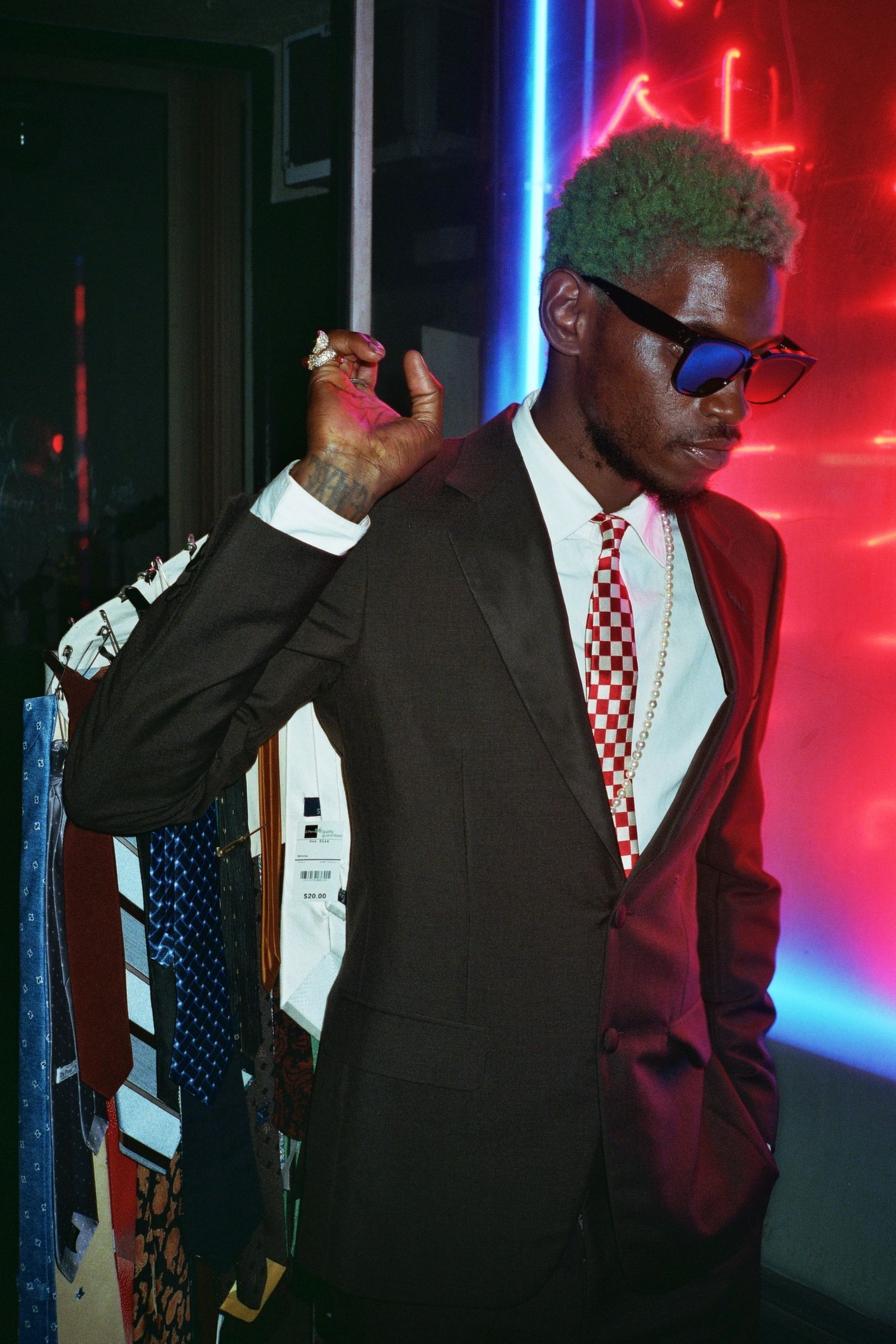 "If something would come along to tear us apart, it would have done it already," Nast explains. "We've made it this far, there's no turning back. We're all trying to do our own separate careers. We still talk everyday, and support one another. At this point, we just generally get to be us."
"Designer Boi" is just the beginning of the new era of Nast. It's the result of a cocktail of influences — from trap to Top 40 — and the accompanying visual, directed by indie darling Eliel Ford, is just as suited to today's sensibilities (read: 70s nostalgia). It serves as evidence of and a testament to Nast's formidable versatility, which he maintains so vehemently is what makes "being an artist in today's age is fun."
"I want people to know that you never know what you're going to get," he laughs, adding, "I'll give you what I got, that's it."
Whether you love it or hate it, Nast "appreciates it all." For the first time, the artist is committed to unveiling his full hand. Besides, whether you find A$AP Nast in Harlem or the Hills, he's still the same old Tairiq from the hood… just with some nicer threads.