7 of Robyn's most iconic outfits
To celebrate her birthday, we've compiled the Swedish pop giant's best looks.
via Getty Images
It's Robyn's birthday. Yes, the singer, songwriter, producer, DJ, queer icon and queen of cry-dancing in the club is an adaptable, intelligent and very good fun Gemini. She's 41 today -- somehow -- and over two decades into her career, is arguably more relevant than ever. Her most recent album Honey came out in 2018 and was without a doubt one of the musical highlights of the past decade: an Ibizan-tinged party record that'll serve you well through the lazy day after too, and while still fully capable of punching you right in the gut with its complex heartbreak.

Picture Robyn and you'll likely see her dancing around the disco-lit gym to "Call Your Girlfriend", fitted out in futuristic colourful leggings and huge Buffalo trainers. That was back in 2011 and while her aesthetic has certainly evolved since then -- so long fluffy sweater, coucou Louis Vuitton -- her desire for comfort. and her urgent need to move, remains.
As we daydream of partying with Birthday Robyn at Club DOMO (she recently welcomed fans into her mirrored dance studio -- named after her 2010 banger "Dancing On My Own" -- via a livestreamed DJ set), let's obsess over some of her most iconic looks...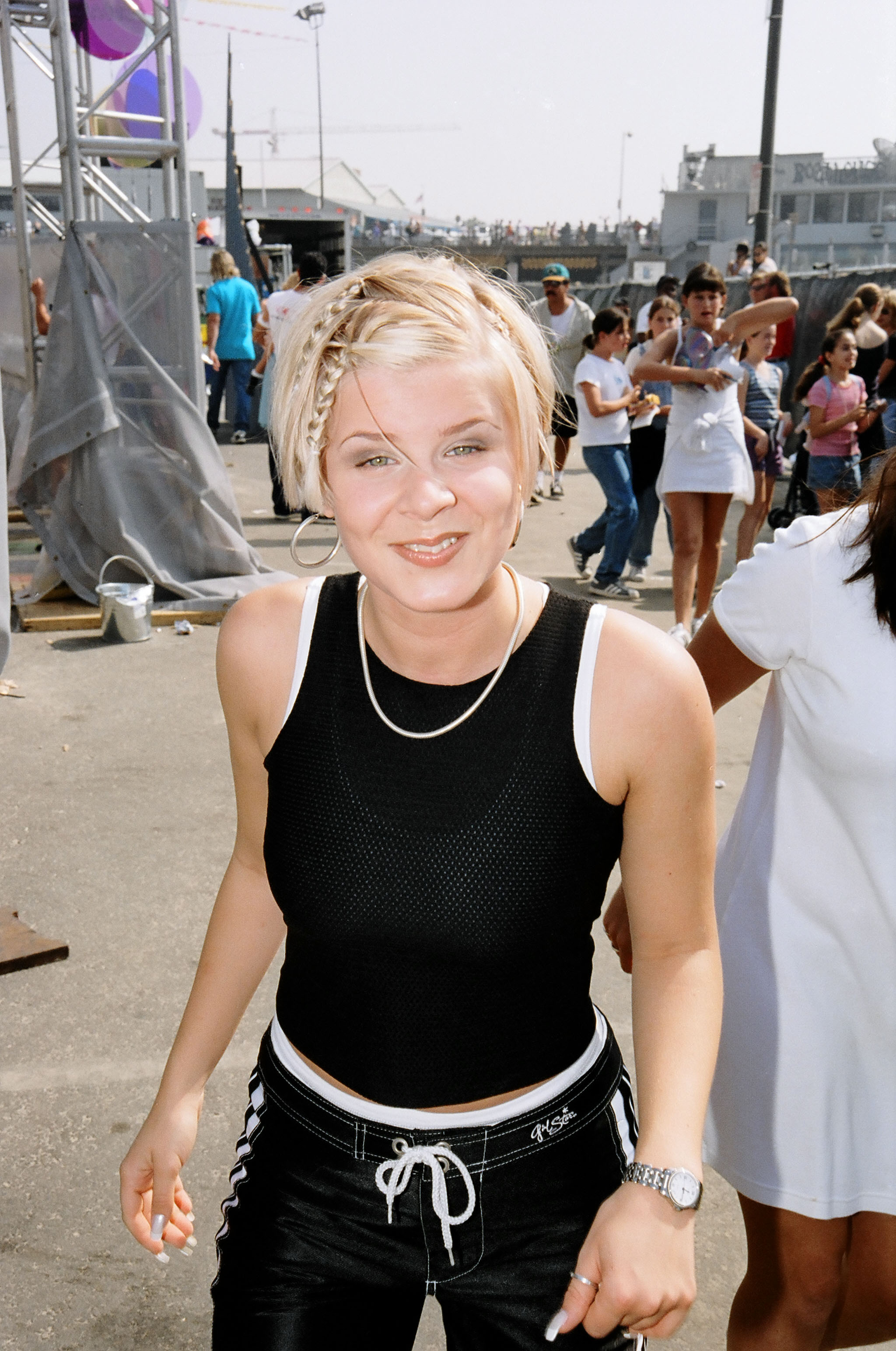 Nickelodeon Big Help-A-Thon, 1997
What even is a big help-a-thon? Perhaps Robyn didn't know either, showing up to the Santa Monica Pier event ready for anything in black trackie bottoms, a sports bra and matching tank top. This look makes us smile, both because it's so classic 90s -- the tiny plaits, silver hoops, a thumb ring, those nails -- but also because this was clearly the beginning of Robyn's long love affair with the humble tracksuit. It was a romance that would continue to evolve up until 2019, when she collaborated with Swedish sports brand Björn Borg on RBN, a capsule collection of her own sportswear designs.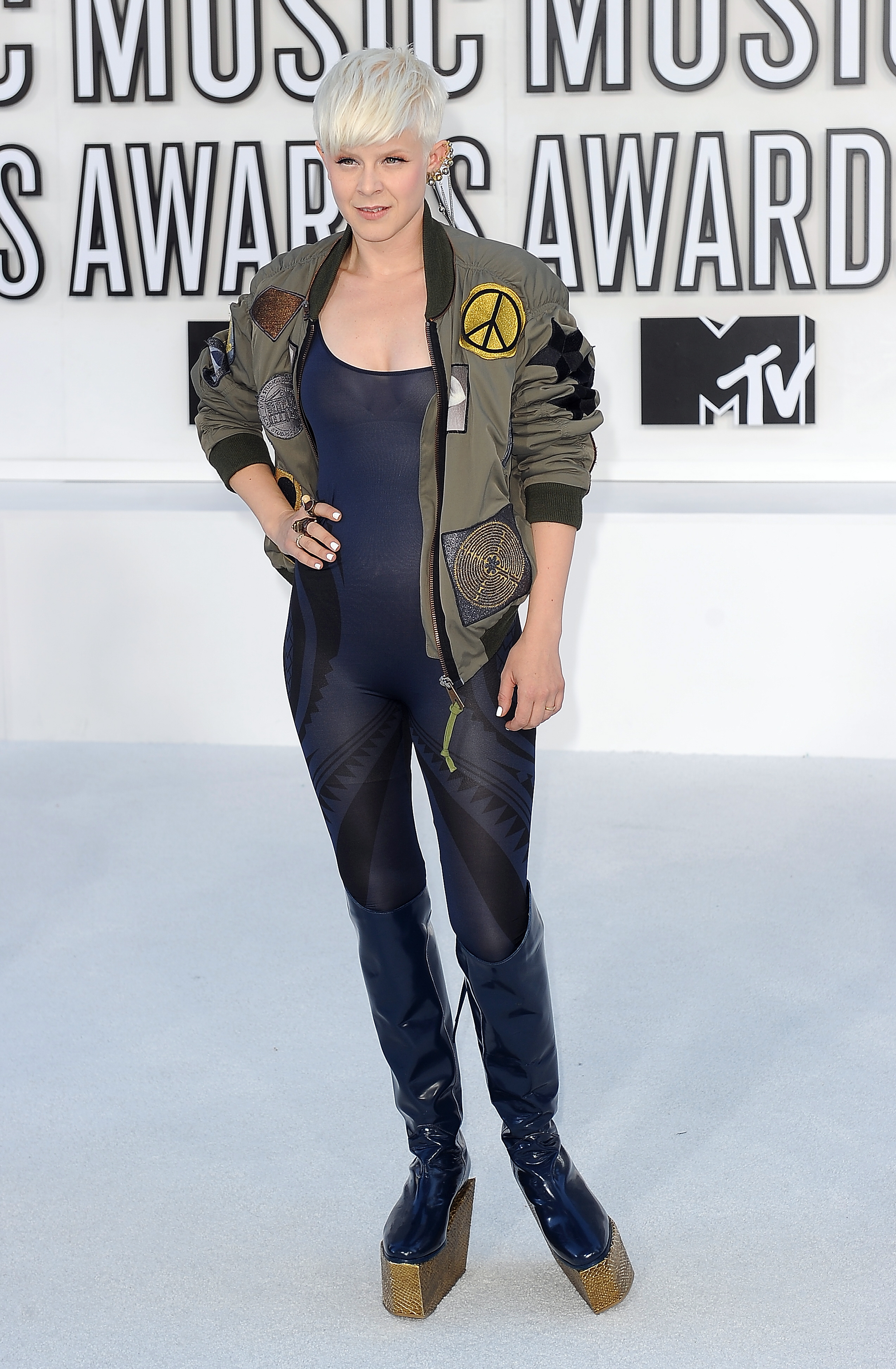 An MTV VMA bodystocking moment, 2010
What were you doing ten years ago? Were you rocking up to perform at award ceremonies with the kind of confidence required to sport a lycra bodystocking, gold-heeled PVC knee-high boots, an Acne Studios bomber, and an ear full of metal? Didn't think so. You know who was? Robyn. "I'm not very well with dresses," she told a red carpet reporter, "so I kind of just put on what I had at home... I don't think you have to do anything crazy, you just have to be yourself." And if being yourself means channelling some kind of sci-fi hero, then that's just perfect.



Call your girlfriend / It's time you had that leggings and platforms combo, 2011
This is another 'surely nobody could really pull that kind of thing off' situation… and yet. With her 2011 peroxide short back and sides, Robyn donned a fluffy cropped jumper and rainbow-hued leggings and looked awesome for her emotional dance around an empty gymnasium as though she was the last one at the school disco. And she managed to do it all in a pair of bright pink platform trainers. Now excuse us while we go and learn the routine.



Those purple Ibiza pants, over and over
"Miss having one butt cheek out in a fringed pant, dancing in a small dark room full of sweaty people!" Robyn posted to Instagram during a relatable quarantine-induced spate of nostalgia. This ridiculous pair of trousers shouldn't work, but this legend has made them look incredible time and time again. Catch her rocking the one-legged look here at Pikes, here where she appears to be mounting a DJ booth and again in the video for Honey track "Between The Lines". Oh, and she has them in silver too.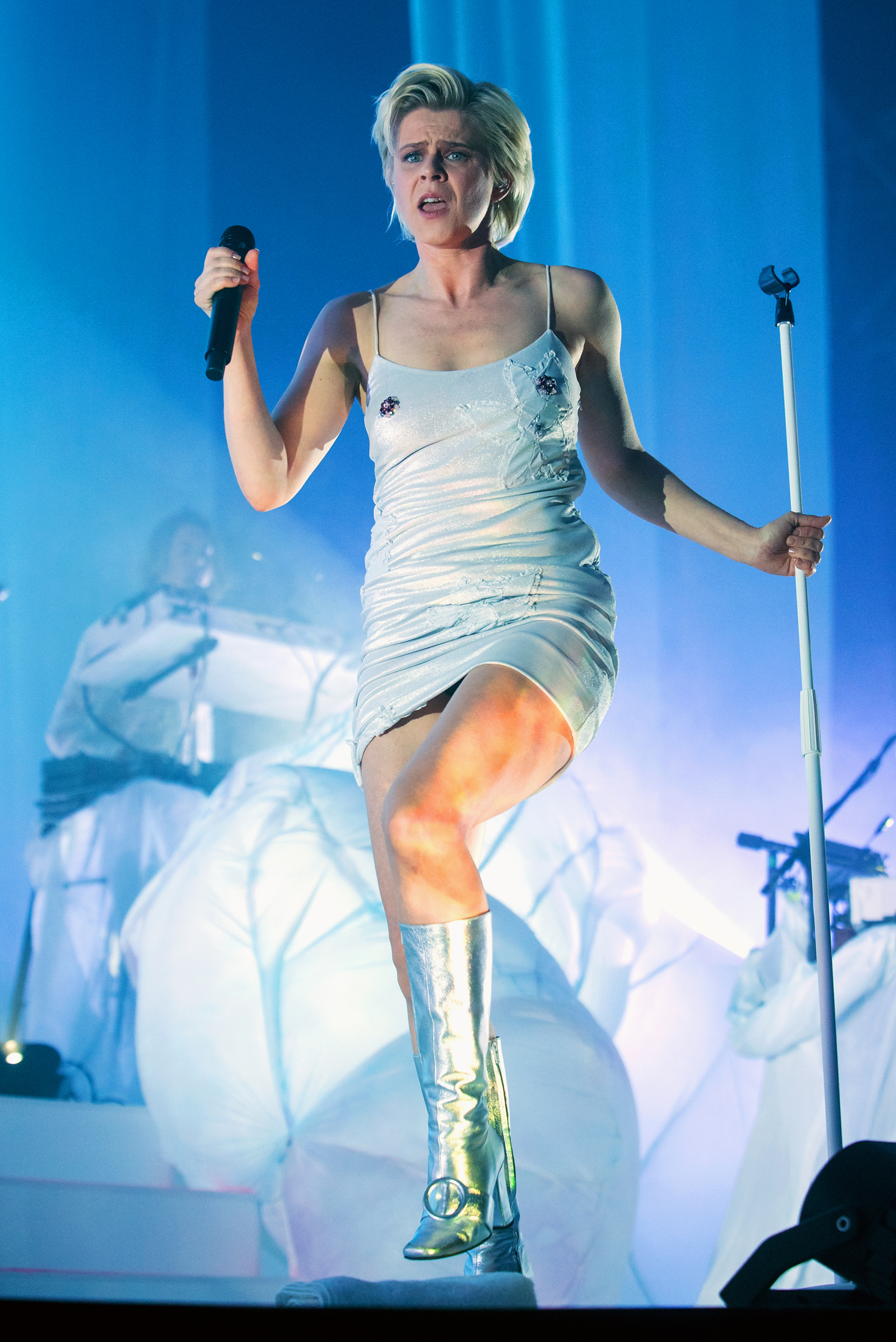 That ruby nipple dress, 2019
We first spotted this look back at Primavera 2019. "Are those… crystal encrusted nipples?" the crowd wondered, probably, in unison and in awe. Taking something simple to a whole other sexy level -- Robyn's general vibe tbqh -- the dress (custom made by stylist Tamara Rothstein) was paired with knee-high silver Barbarella boots and the kind of dancing you wish you were capable of. Robyn's precious stone nips would continue to make appearances across her Honey tour and across corset tops too -- which she developed a habit of ripping open lacy matador-style shirts to reveal.



The "Ever Again" Louis Vuitton ruffles, 2019
Nicholas Ghesquière designed the dreamy white shirt and lace trouser combo Robyn completed with a substantial hair ribbon in the Colin Solal Cardo-directed video for 2019's "Ever Again". Set against an Ancient Greece studio backdrop, Robyn seduces the mic stand -- and all viewers in the process -- as she rolls around on the floor and completely fucks up her new outfit. "It was a challenge and I'm thankful for the ppl that helped me go through with making this video," she said on IG, "one of them being Nicholas and his team. He made the beautiful clothes I wore and ruined in the sand." The look got even more special when the video was recreated by this Instagram baby.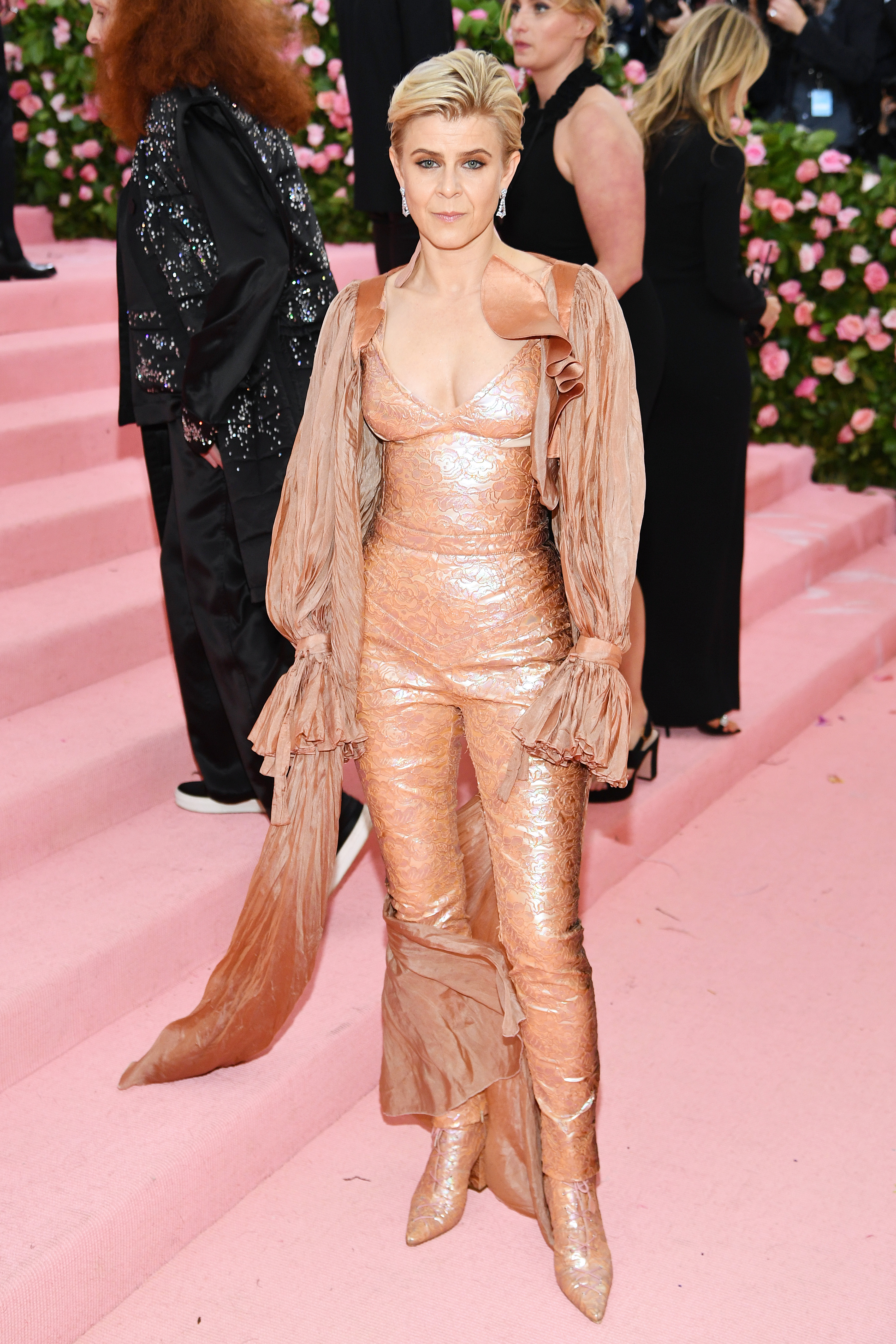 Robyn does the Met Gala, 2019
Teaming up with Nicholas Ghesquière and the LV team again, Robyn returned to ruffles for last year's Met Gala with what she dubbed "Mozart at the Met". The peachy ensemble had a similar vibe to the "Ever Again" look, but its glam colour shifted things up a notch to align with the 'Camp: Notes on Fashion' theme. Here she is again at the after party, one third of a cute sandwich with Katy Perry and Lykke Li, snapped on the latter's Contax, naturally.
Tagged: