Chika: "To live as a Black, queer, plus-sized, person is to constantly be in danger"
The rapper and poet reflects on creativity, poetry, mental health and activism in 2020.
|
21 September 2020, 11:53am
This story originally appeared in Up + Rising, a celebration of extraordinary Black voices, and is the first chapter of i-D's 40th anniversary issue (1980-2020).
i-D chronicled over 100 activists and artists, musicians and writers, photographers and creatives, in Atlanta, Baltimore, Minneapolis, LA, London, New York, Paris and Toronto.
"I think I have a certain nostalgia attached to New York, because that's where my life kind of exploded. I was on my own for the first time, I had just turned 21, it was a do-or-die situation. I remember the passion that I had in New York. I had nothing else to do but work towards what I wanted to become. I filmed my J Cole 1985 verse there, the Kanye verse; all of those, they were born in this tiny little attic apartment in Port Chester.
I was actually writing a poetry book when I lived there. As a kid I was really emotional, so I started writing poems. I've always been a fan of literature, and wordplay and the poetry I want to share is very much about mental health, it's about learning and healing. That's definitely something that will be coming in the future. As I've evolved, and as I've basically gotten to know myself and the things I believe better, my poetry has evolved too.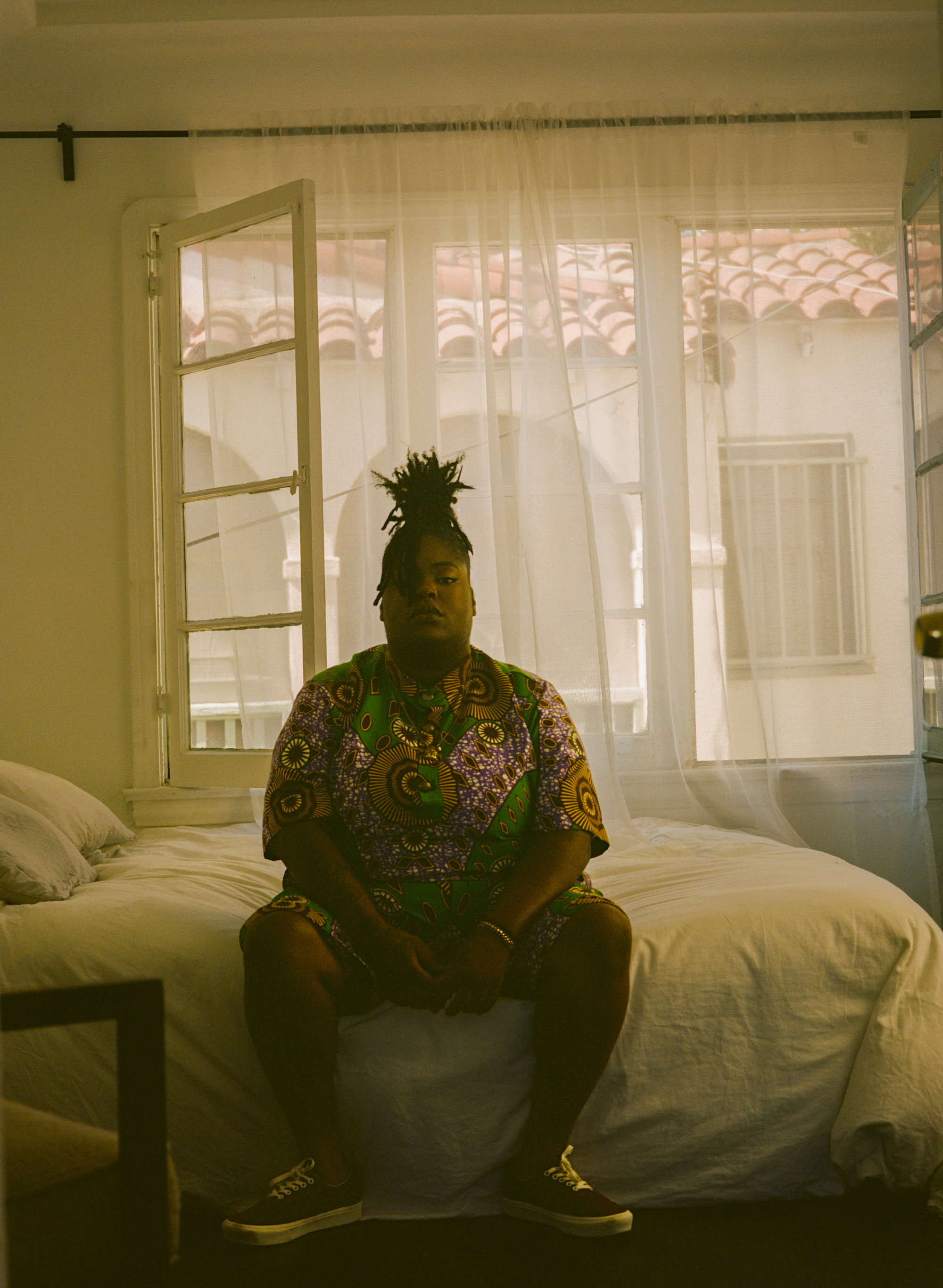 I feel like the stigma around mental health comes from a lack of communication. A lot of what we go through as people, although it's specific to us, is a shared human experience. I know not everyone is on medication, but I think I can venture off and say that I'm sure everyone has had mental health struggles at some point in their lives. To be a human is to exist in a world that no one asked to be a part of, or that no one is really responsible for. But we have to be responsible for our own wellbeing, particularly coming from marginalised identities.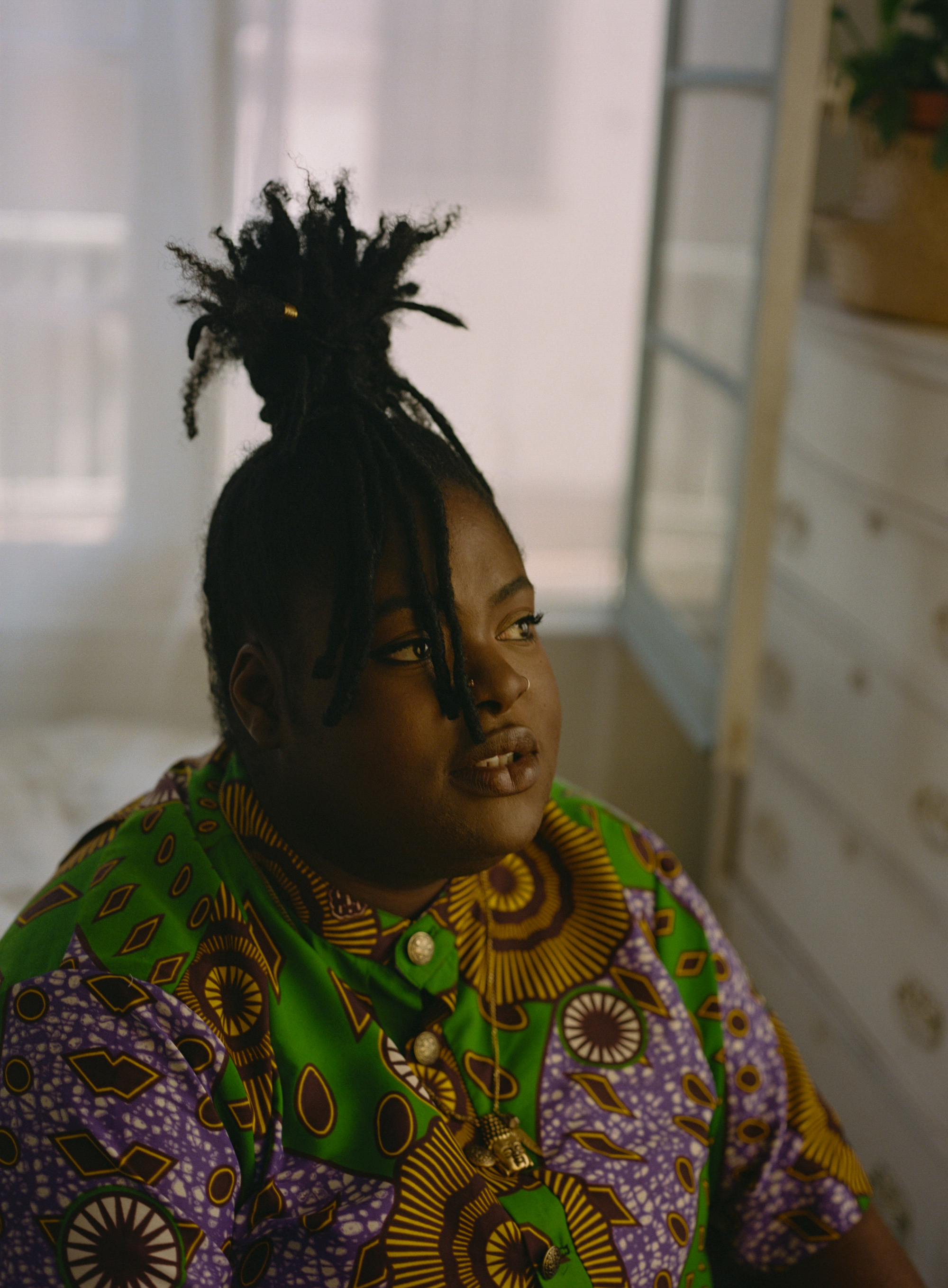 We're in danger anyway, even if we don't speak out about it, and I think that's something that a lot of our parents never really put into perspective with their fears about activism. Especially when it comes to the activism that happens on social media, because it's such a new form of activism. But to live as a Black, queer, plus-sized, x, y & z person is to constantly be in danger, in a state of fear. And I'd rather be in danger for fighting for the right thing than to be silent and in danger anyway.
The way that I talk about myself and my mental health, although it seems revolutionary to some people, is just the basis of being a person: to talk and be honest about what you're experiencing. And then in turn, you let people relate to that, particularly people who didn't know they would relate. That is the healing and the conversation that we need to be having. It's an easy thing for me simply because I think it's so needed, and we neglect it too often.
This year has been so long. It feels like I dropped my last project an age ago but it was only March. It feels wild. I look back on it and I'm really grateful for the opportunity to stay at home and kind of watch it grow. I think that if we were traveling as much and working as hard as we usually are, I wouldn't really have the real front-row seat to watch this play out the way that it has. It's cool to finally be able to see the love come in, and be able to also be at home and truly soak it in. I'm working on another album and an EP at the moment, but timing-wise I really don't know what's next. The world's at my feet right now, and I'm having a really good time."
As told to Jenna Mahale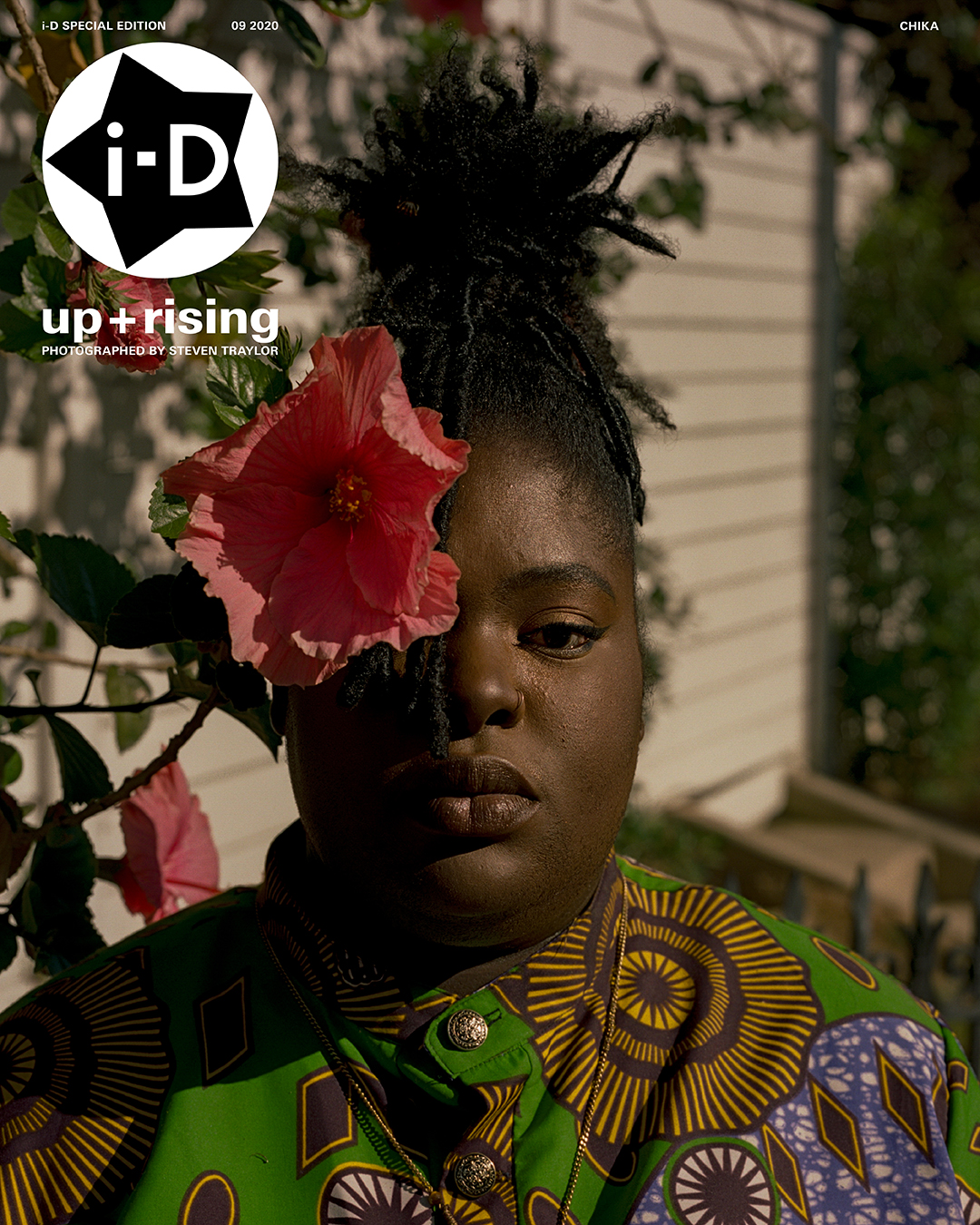 Credits
---
Photography Steven Traylor.
Fashion director Carlos Nazario.
Hair Vernon Francois at The Visionaries using Vernon Francois Hair Care.
Make-up Alana Wright at See Management using Shiseido.
Photography assistance Ben Tan and Kubi.
Styling assistance Christine Nicholson and Raymond Gee.
Production coordinator Parker Vaughn.
Casting director Samuel Ellis Scheinman for DMCASTING.
Casting assistance Alexandra Antonova.