Elexus Jionde: "Everyone has a duty to arm themselves with knowledge"
The author and unconventional history teacher wants to glamorise knowledge.
|
21 September 2020, 12:07pm
Elexus Jionde's story originally appeared in Up + Rising, a celebration of extraordinary Black voices, and is the first chapter of i-D's 40th anniversary issue (1980-2020). i-D chronicled over 100 activists and artists, musicians and writers, photographers and creatives, in Atlanta, Baltimore, Minneapolis, LA, London, New York, Paris and Toronto.
"As a Black woman who teaches American history, and as a digital sex worker, I receive my fair share of insults and threats. People say vile things when you bring up truths that shatter the delicate beliefs they were raised with, and they say even worse things when they believe that sex work is worse than say, being a misogynist or a billionaire or a lobbyist or a pharmaceutical company CEO. But none of it hurts my feelings. What hurts this whore's feelings is wilful ignorance, especially in a world where there is a wealth of knowledge ready to be learned and synthesised.
So many Americans have taken their 12 years of inadequate public school history courses as the gospel truth, and after graduating they never seek out more information. While some of us have the privilege of going to college to learn in sociology classes that explore wealth inequality or Black, women's, and disability issues, many of us do not. Many people stop learning after high school, and they never challenge what they know or believe. They stop cracking open books, but somehow they still keep offering — often judgmental and inaccurate — opinions.
That hurts my feelings. As misinformation in the digital age grows, the ability to learn and synthesise information for one's self is more crucial than ever. Everyone has a duty to arm themselves with knowledge and be flexible in their thinking. We must be both empathetic and pragmatic. Whether you believe in reforming the current system or crushing it, we all have learning to do. Especially in the Black community, we need to be on the same page about not just racism, but classism, ableism, and misogyny. Let's glamorise knowledge."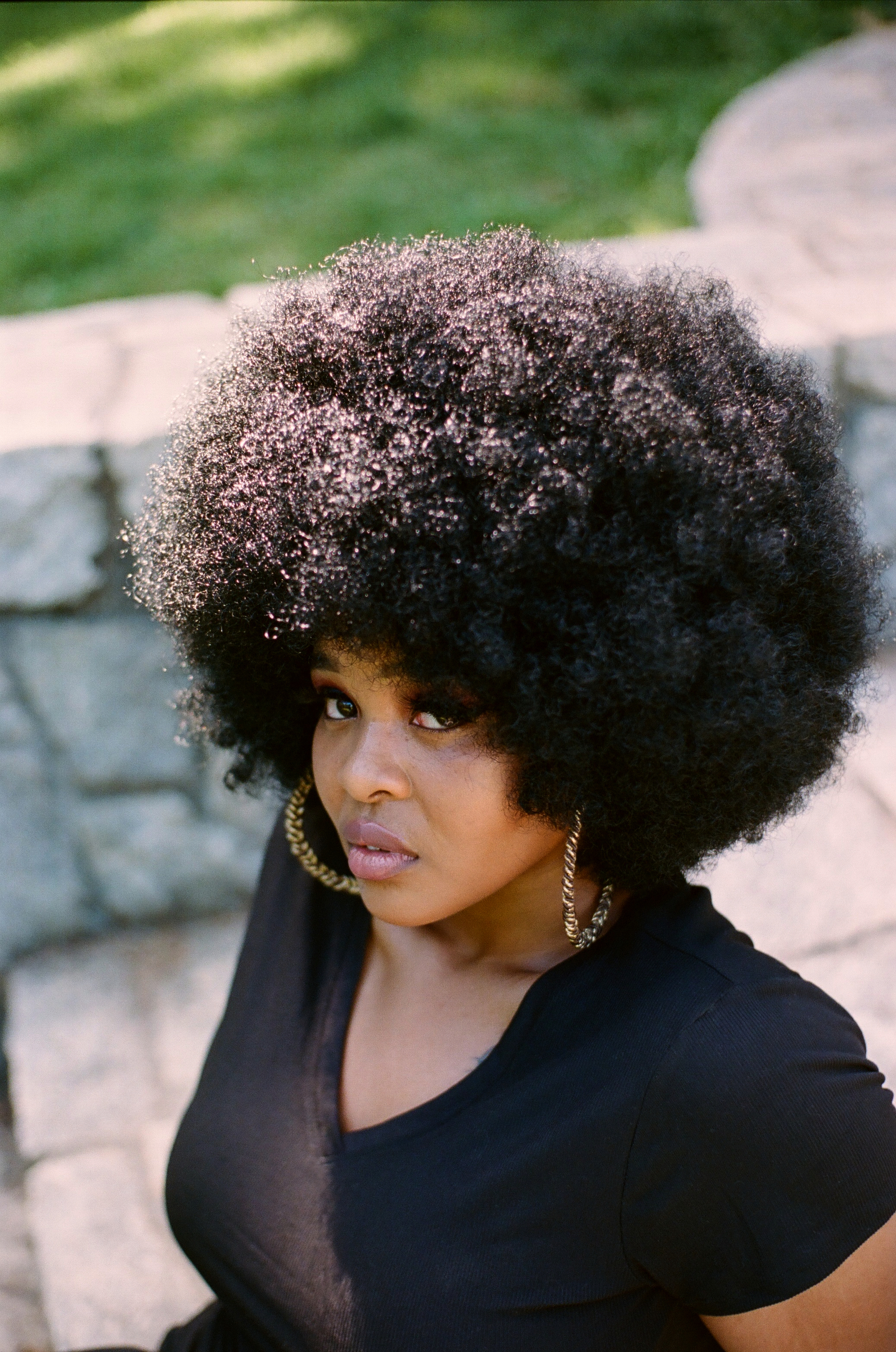 Credits
---
Photography Kristin Powell
Casting Samuel Ellis Scheinman for DMCASTING.
Casting assistance Alexandra Antonova.