'black mirror' season 4 features all-female leads
And it wasn't even done on purpose.
|
28 December 2017, 7:42pm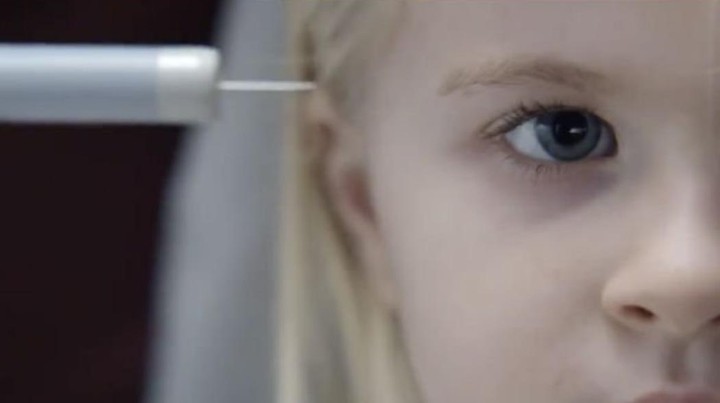 Still via YouTube
Black Mirror has consistently encapsulated our deepest anxieties about technological consequences. But the show is also a reflection of the way we live right now. 2013's prescient episode "The Waldo Moment" parallels the 2016 U.S. presidential election a little too flawlessly. When the fourth season of Charlie Brooker's series hits Netflix early on Friday morning, it will touch on another theme of our current social climate: gender politics. All six new episodes of Black Mirror feature a female protagonist, according to an interview with the show's executive producer Annabel Jones. As if you needed another reason to set your alarm for the crack of midnight.
Jones denied that a female-led fourth season was pre-planned, saying the new episodes were written last year. "Brooker and I don't tend to think about the stories that way," she said. "Sometimes, it just comes out. But it's great—great!—that they're all strong female protagonists. I think what's lovely about the show is that it's not a strident statement. It's more: Why not? We don't even think about it from a gender perspective, and I hope that's progress."
To illustrate her point, Jones said that one episode — the John Hillcoat-directed "Crocodile" — had originally been written with a male lead in mind. But then Andrea Riseborough came in to read for the role.
"Andrea read for one of the other parts and she really liked the journey of the protagonist and she challenged us and said, 'Do you think it could be a woman?'" Jones recalled. "Then we sort of said, 'Oh, hold on.' We hadn't quite thought about that. We questioned it and worked it. Apart from the physicality element of it — a requirement that plays out in the episode's first few minutes — we thought, 'How often do you see a mother reduced to this level of desperation?'"
Jodie Foster's buzzy episode "Arkangel," on the other hand, simply makes the most sense with a female lead. The story follows a terrified woman (Rosemarie DeWitt) who loses her young daughter in a playground, and resorts to experimental technology to ensure her daughter's future safety. Earlier this year, Foster admitted it was her love of The Twilight Zone that brought her to Black Mirror, describing her episode as "raw and real, like an indie movie." Black Mirror is no stranger to strong female plot-drivers — last season's gorgeous same-sex love story "San Junipero" was a near-perfect piece of television. Just don't expect every episode of the dystopian anthology to be so blissful.