Photography Mitchell Sams
back to nature with kiko kostadinov for autumn/winter 18
Ah, the great outdoors.
|
08 January 2018, 10:48am
Photography Mitchell Sams
London menswear finds itself in an in-between state this season. If the first day felt a little flat, until Liam Hodges and Cottweiler at least, and the schedule felt pared back, well, the second day of shows cut a hopeful note. It celebrated what we all love and enjoy most about London's fashion scene, whilst pointing towards a more optimistic future. And Kiko Kostadinov was feeling hopeful this season.
The young Bulgarian designer wanted to move out of the darkness and into the light, he explained backstage, post-show. He's been watching road movies and he's been dreaming of the natural world and getting back to the simple life. The invite was made of pressed flowers. "It's all about how you can escape. It's about positive influence," he explained. He drew inspiration, primarily, from the great outdoors, hiking, camping, swimming, the possibility and freedom of escape, that it encapsulates.
The key reference was Barbet Schroeder's underground cult cinema classic, More. The story of a disaffected young German, at the tail end of the 60s, who traverses around Europe. He finds himself in Paris, before following a beautiful girl to Ibiza, and ends up lost in and LSD nightmare. Kiko's collection, titled Obscured by Clouds, put a more optimistic spin on that story of Utopia gone sour and counterculture blown out.
The key theme was breaking away, finding clean air to breathe and hope in the purity of nature. It was a little hippy-ish. "We can go hiking, we can go swimming, we can make pottery," he explained. It was about the latent possibility of leaving behind the stifling greyness of the metropolis and finding peace in summer and sunshine.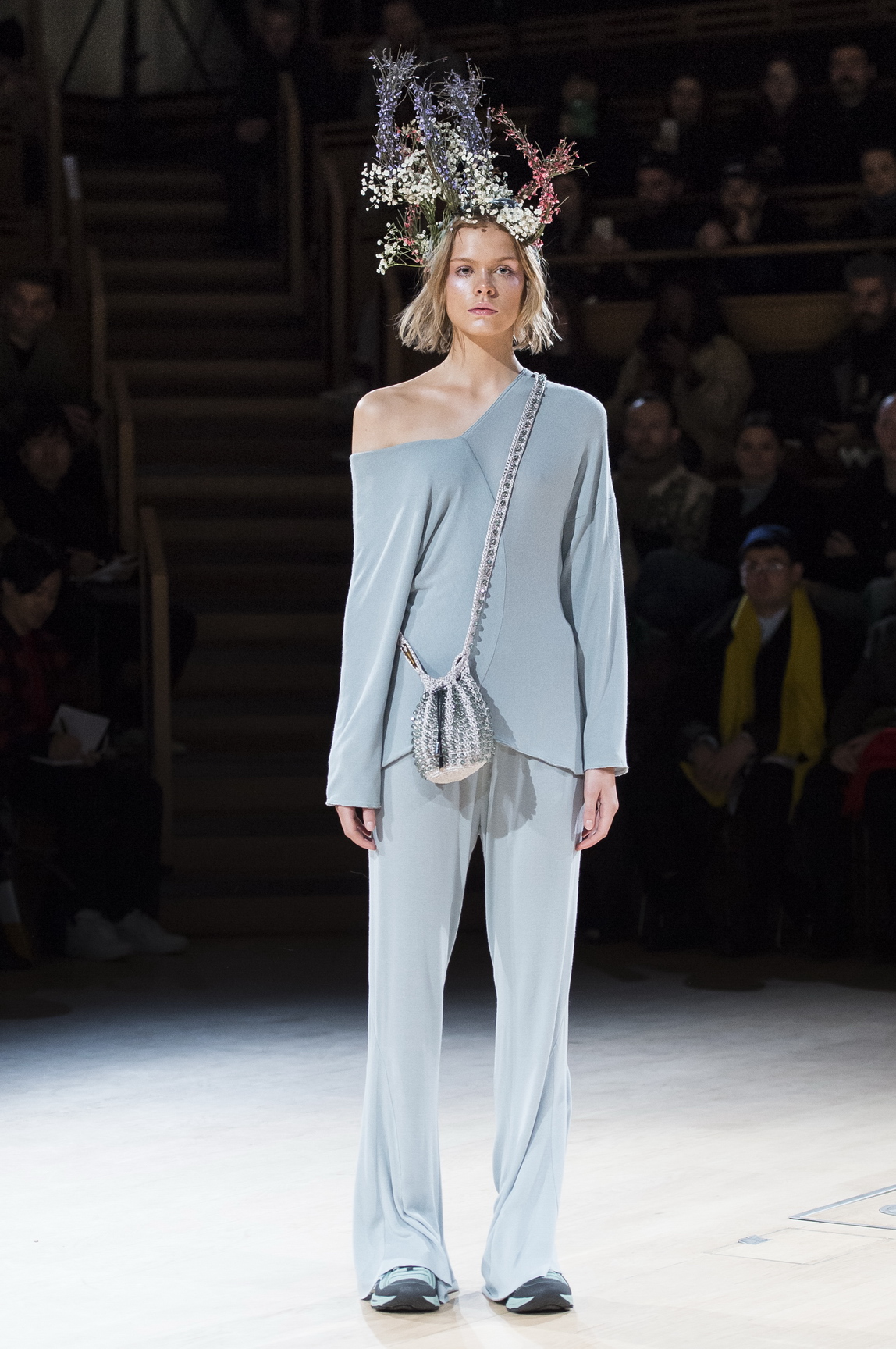 He told this story through two characters, one male, and most dramatically and novelly, a girl, introducing womenswear into his line. The first half of the show was totally devoted to his female characters, decked out with sculptural and theatrical headpieces of flowers, branches and foliage. Created by Katsuya Kamo, who also works with Junya Watanabe and Undercover. Against such drama, the women wore restrained, simple, silhouettes, made of blocks of one or two colours. It was a striking contrast.
The colour palette was influenced primarily by Kiko's native Bulgaria, and the traditional pottery and ceramics of the region. This came through most clearly in the menswear, the floral headpieces of the womenswear finding a mirror in blonde wigs. It was more active than Ibizan bohemian though. Everything rooted in technical fabrics and practical cuts. An unexpected influence for the menswear came in Yves Klein's Foundations of Judo, the painter and performance artist's guide to the Japanese martial art. It felt at the heart of what Kiko was reaching for here, that mix of beauty, poise and activity.
This article originally appeared on i-D UK.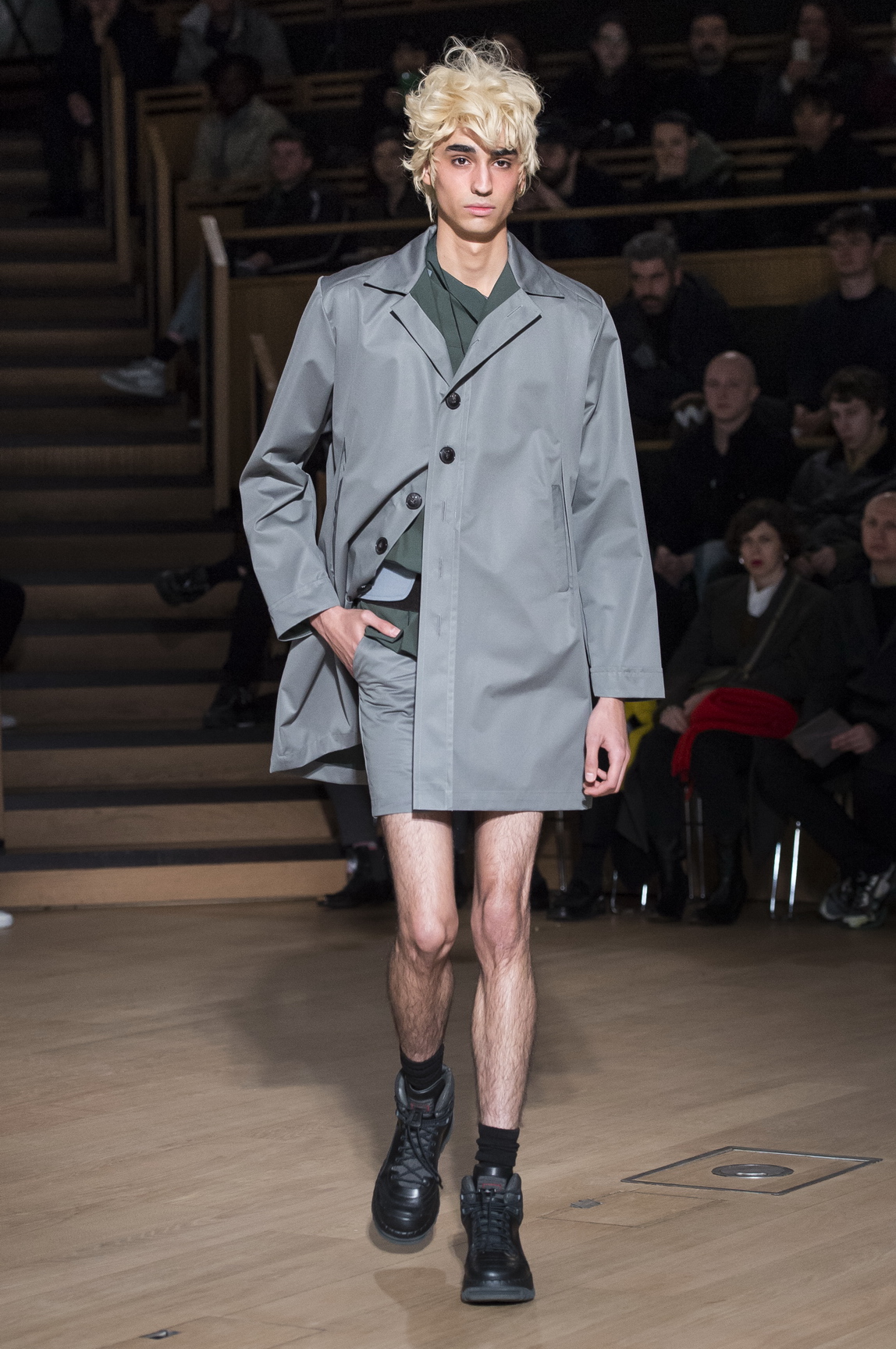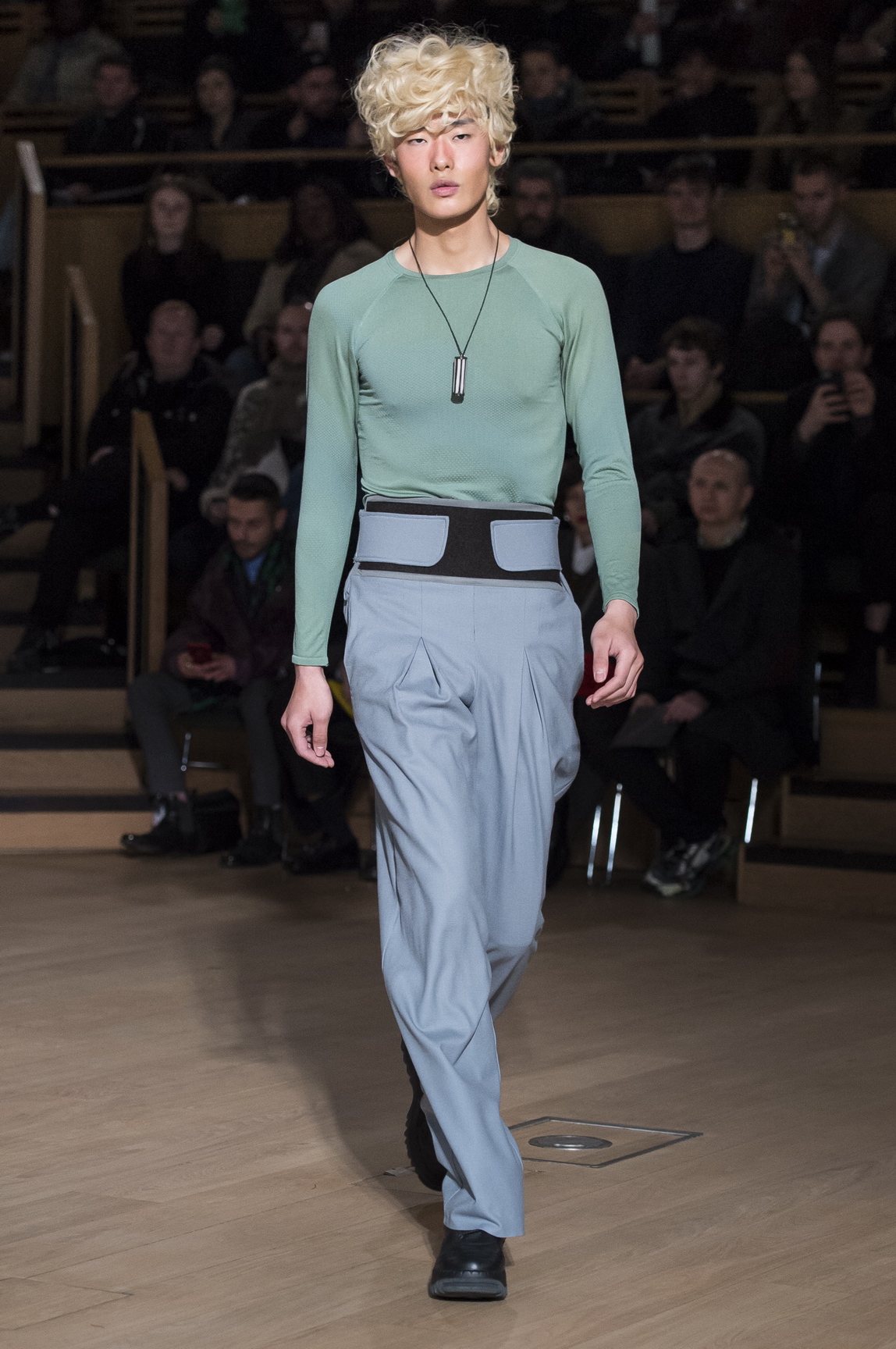 Credits
---
Photography Mitchell Sams