of course oprah 2020 merch already exists
And it looks pretty damn good.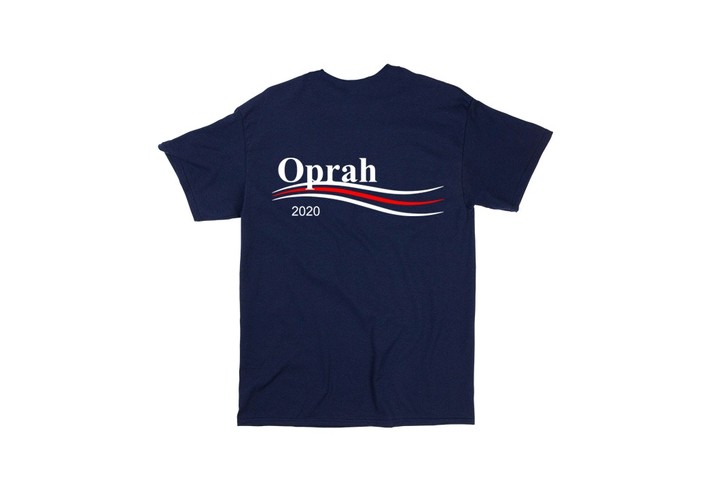 We don't know where Oprah stands on single-payer healthcare or her thoughts on foreign policy. But there's one thing an Oprah presidential campaign would be guaranteed to bring, other than intelligible speech: sick merch.
Following Oprah's powerful speech at the Golden Globes on Sunday, rumors of the talk show queen's 2020 presidential bid have been heating up — in fact some polls already show Oprah leading Donald Trump by 10 points. Nothing is concrete yet, but fashion is used to working far too many seasons ahead, so of course #Oprah2020 campaign apparel already exists.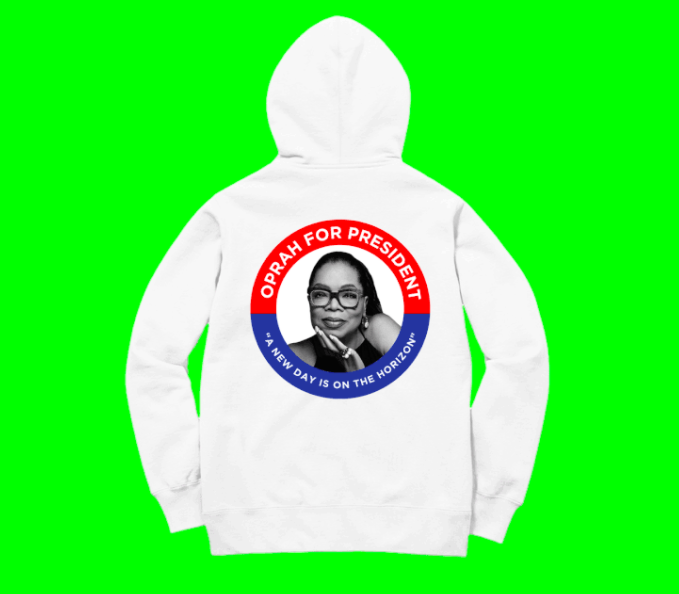 Some of the more convincing merch is the result of a collaboration between meme accounts @fuckjerry and @pizzaslime. The collection includes hoodies reading "A New Day Is on the Horizon," which is taken from Oprah's Globes speech and sounds a lot more exciting than "A Better Deal," with all due respect to Chuck and Nancy. There are also dad hats bearing logos reminiscent of Bernie Sanders's campaign merch. Will Oprah also win a coveted endorsement from Demna Gvasalia? Only time will tell.
Alternate Oprah 2020 merch styles have already made their way to Etsy — including a "Hope-Rah" t-shirt inspired by the Barack Obama hope poster, and badges suggesting Tom Hanks as Oprah's running mate. Weirdly, "Everybody Gets a Car!" has not yet made its way to a t-shirt.