Jasper Lotti makes dystopian pop in a parallel universe
Here are 10 things you need to know about the LA musician.
|
05 December 2019, 5:08pm
Photography Undine Markus
Jasper Lotti is a singer-songwriter-producer who trained in classical Indian music and gospel choir growing up, but could never quite shake the feeling she was living between two separate musical worlds -- an Indian one and an American one. To further complicate matters she couldn't decide whether to pursue medicine or music. Raised in White Plains, New York and now based in Los Angeles, she eventually dropped out of her pre-med course in the city.
And now we have the pleasure of introducing XOskeleton -- her debut EP. All sparse beats, devotional samples and sweetly apathetic vocals. Released in October of this year, it might be incredibly danceable, but there's a secret, dark undercurrent. "Creating and releasing a project is like impregnating yourself and birthing that baby," Jasper told us over email. "I produced, wrote, sang and recorded everything in my room. I literally felt increasingly pregnant throughout the process. I harnessed my sole creation energy to engender a new entity into this world. XOskeleton is my first child." And what a beautiful child it is!
Today we're here to talk about lead single "Bad Juju", a fun meditation on a not so fun relationship. "Bad juju is anything that obstructs you from your purpose," she explains. "Oftentimes it's yourself." In the accompanying music video (watch exclusively below!) Jasper -- power suited, briefcase in hand -- dances through Glendale's ghost town business district. "The corporate cityscape, buildings and mannerisms really intrigue me and I wanted to push that," she says. "The video is about disrupting the simulation, the arbitrary routine of exertion, so we shot on private equity and insurance agency grounds until I was kindly escorted away. Getting kicked off was the goal ;)"
Distracting her from her mission to master energy, frequency and vibration, we quizzed our new favourite artist on her family history, the parallel universe she may or may not live in, and what she keeps in the briefcase (Alice Coltrane's discography). Without further ado, here's what we discovered, boiled down into 10 fun facts about Jasper Lotti:
1. Jasper studied classical Indian music from a young age...
"I remember my teacher breastfeeding her daughter with one hand and playing harmonium with the other as she taught me ragas. I was around four years old."
2. She views music through a spiritual lens...
"I lived in an immigrant, working-class neighbourhood but attended a Catholic school. I was ping-ponged between two worlds, more so because I trained in classical Indian music and sang in a gospel choir -- my childhood was a blur of practices and performances all over the tri-state area. Since music was introduced to me through these spiritual lenses, I've carried that ethos into my current approach. I think this also just made me strange and singular. I don't have a constant reference point for anything."
3. Never truly feeling represented, Jasper was stoked to discover Hex Girls...
"As a young brown child of an immigrant, it was hard for me to contextualise myself. Everything was either "Indian" or "American", nothing in-between. Weirdly enough, I really resonated with the Hex Girls from the movie, Scooby Doo and the Witch's Ghost. They were a badass, ethnically ambiguous, animated girl band. That was the first time I could see a glimmer of where I could potentially fit into the scheme of everything."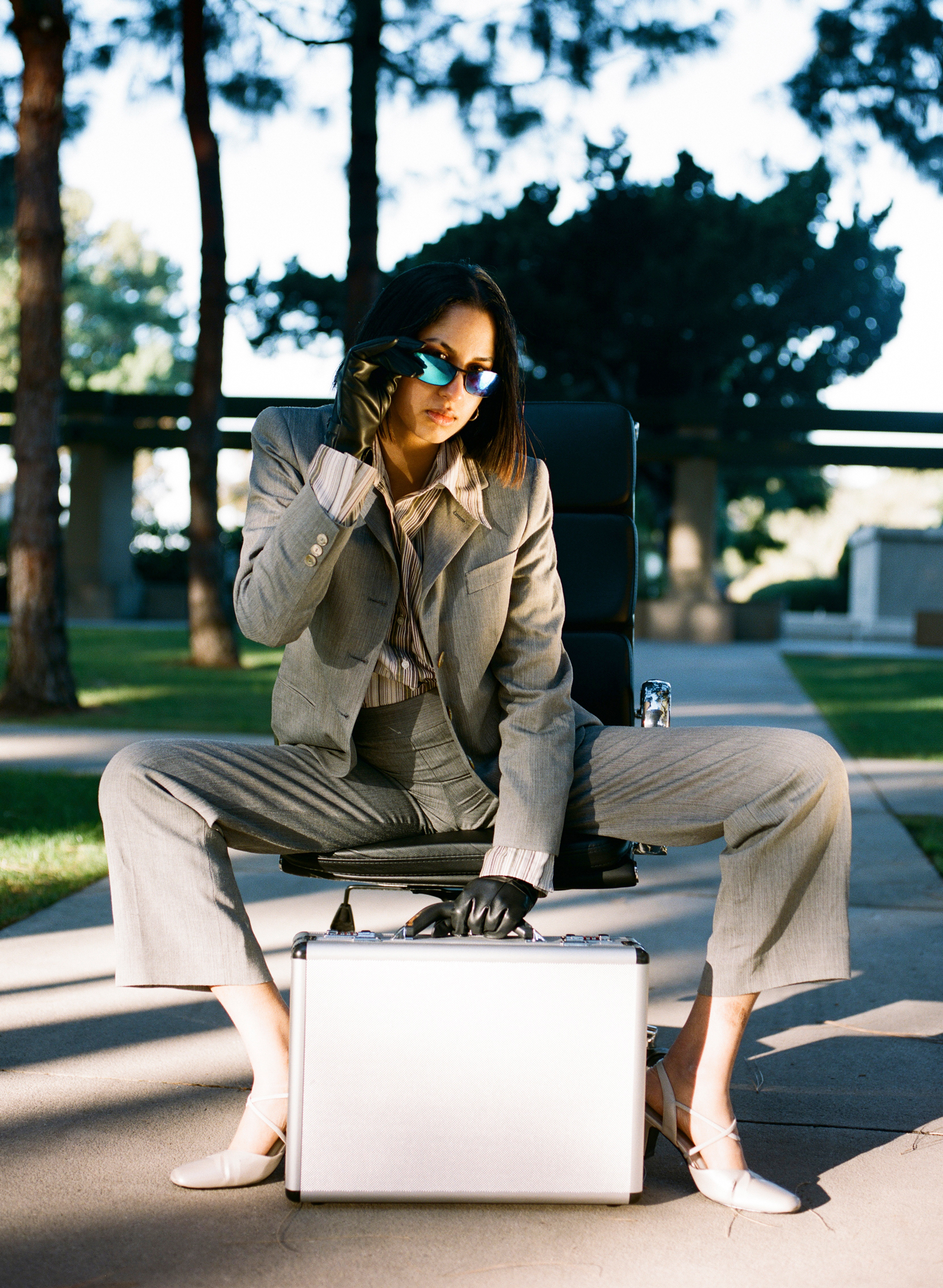 4. The first song she ever wrote was called "Kill Ur $$"...
"I used an ominous flute from a random free Ableton plug-in and I sampled dialogue from the Holy Mountain scene where everyone is sitting at a circular table, pushing their money into a fire. Alejandro literally says, "Kill your money," so that's what I titled the song."
5. Turns out science was killing her spirit, so she quit her studies...
"I actually stopped my pre-medicine course halfway through college. I felt super disconnected from my spirit. During that time I was also diagnosed with an autoimmune disorder. For a period of a few months, I could barely leave the house because my body would react to the environment and attack itself. When my mental and physical state hit rock bottom, I just knew that music was my only way to heal. I was called to return to my childhood. I downloaded Ableton and haven't looked back. And despite everything, I now integrate medical concepts and aesthetics into my process. Like, I adore organic chemistry. I've learned to love that part of my history."
6. Feel existential? So does Jasper, like, all the time...
"I feel like I exist in a different plane that's parallel to what's currently unfolding. Time feels warped. I've been told I can come off as aloof or hard to read. But the truth is, I literally dissociate from the right here, right now. I'm probably an alien."
7. In fact, Jasper invented 'dyspop'...
"I call my sound "dyspop" aka dystopian pop. I use a pop approach to explore the internalised dystopia caused by digital identity, love and attachment. When people first hear my music they're like, wow, this is a catchy bop. But when they actually listen to my lyrics, their hairs raise a bit. Like wait, this is actually kind of fucked up… but I fuck with it!"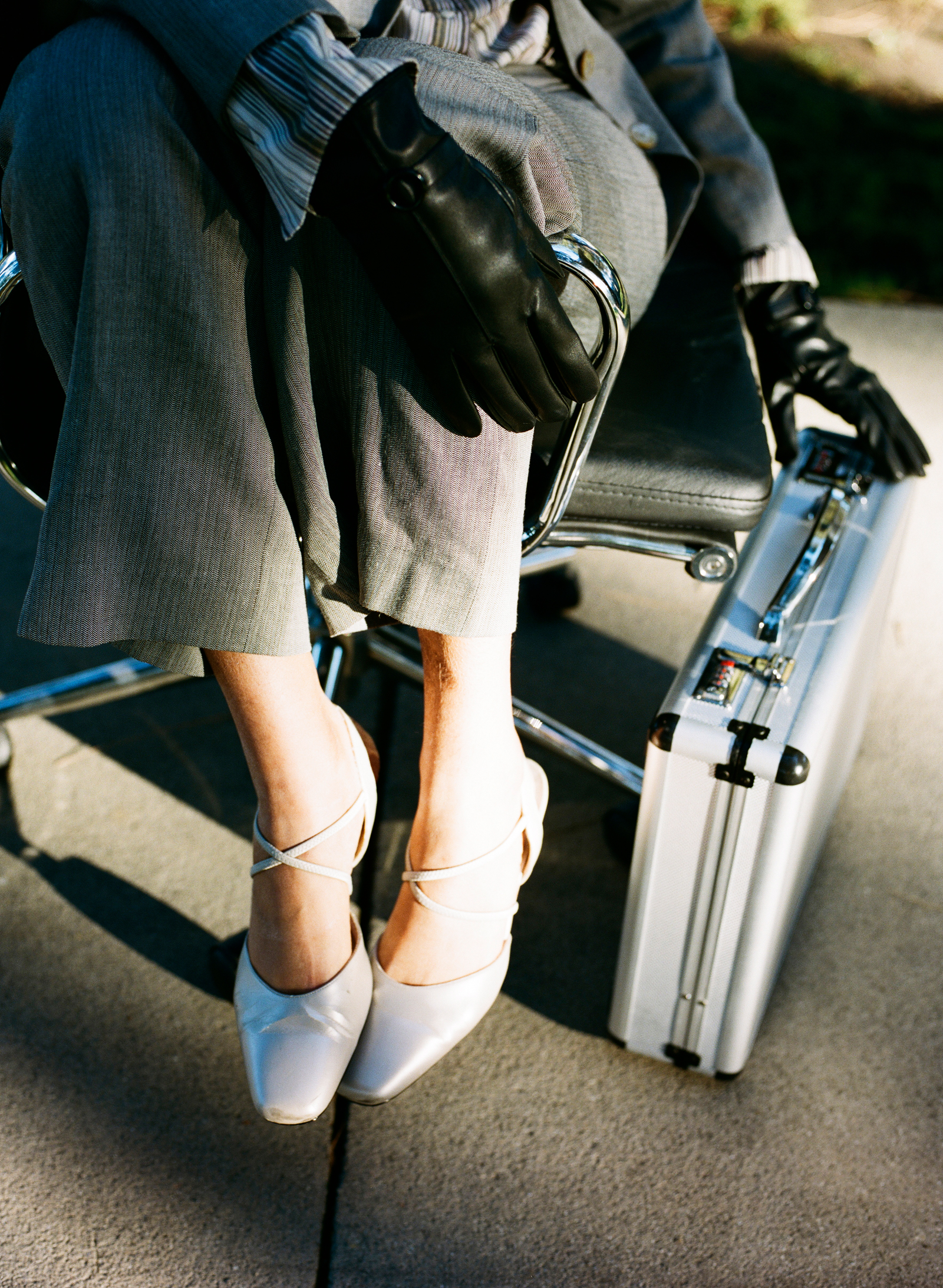 8. She reckons her debut EP XOskeleton would be a good soundtrack for...
"Harry Potter and the Chamber of Secrets."
9. Talking of XOskeleton, Jasper knows exactly what kind of arthropod she'd be...
"Maybe not a crustacean because I'm allergic to shellfish. Probably some kind of spider. I just think about how my elementary school was full of daddy long legs -- I would always pick them up and let them crawl over me."
10. You can follow her at @group___therapy...
"I was thinking about ritual, process and movement involving groups of people. I've always been a lone wolf, only recently expanding my pack. The energy created by a collective for a positive purpose can be so incredible and beautiful. Hence, @group___therapy :)"
Tagged: