Meet the queer skate kids of San Francisco
The scene may be lacking in inclusivity, but these skaters are carving out their own space and they're unapologetically themselves.
|
27 December 2019, 8:00am
This story originally appeared in i-D's The Get Up Stand Up Issue, no. 358, Winter 2019. Order your copy here.
The San Francisco Bay Area has a storied past as one of the country's most prominent LGBTQ+ communities, from the emergence of the Beat movement in the 50s to the election of Harvey Milk in the 70s, and from the first Trans Pride March in 2004 to the legalisation of same-sex marriage in 2008. Yet even though the area is famously progressive and queer-friendly, there is one particular scene that's lacking in inclusivity and remains largely dominated by cis straight men — skating.

This might be hard to imagine given that the physical act of skateboarding is one of the most liberating of sporting activities. Just hopping on a board opens up an entirely new world for exploration. But for women, queer, and trans people, the skating community itself hasn't felt so accessible. Homophobia within skate culture wasn't really discussed until the beloved Brian Anderson, who was Thrasher's Skater of the Year in 2016, publicly came out. In the years following, a number of women and queer skaters have reached national acclaim, but the playing field is by no means level.
"The industry is set up to make marginalised folks feel unwelcome at best and unsafe at worst," Oakland-based skater Adelaide Penelope Costas says. "Skateboarding and skateboarders like to think of themselves as rebels or counter-cultural, but if you step back and look at how the industry and skate spaces function, it's a microcosm of the rest of our society. For me personally, I'm less interested in inclusivity within the larger skateboarding scene and more stoked on us queer and trans folk creating our own spaces and doing our own projects."

In Oakland, California, there's a tangible queer skating scene, largely cultivated and supported by Unity Skateboarding, which was founded by Jeffrey Cheung and Gabriel Ramirez in 2013. Their focus is less on revolutionising the industry, and more about creating safe spaces for their favourite pastime. They also put out artfully designed decks and zines. What started as a group of friends simply getting together to skate became an incredibly supportive local community, and from there it quickly turned into a groundbreaking movement that hosts meet-ups across the country.

For this issue of i-D, photographer Tyler Kohlhoff documented Oakland's young, queer skaters, some of whom have found their community in Unity and others who've simply found it in each other. "I was very hesitant to start skating because I've always thought it was a cis, het, male-dominated community. My identity obviously falls nowhere near those categories," Karla Alexis Orozco explains. "Soon after I started skating, I realised that there was actually a community that totally stomped on the stereotype that had kept me from starting."
With an inherently punk ethos, these skaters are unapologetically themselves. They are skating's new, queer vanguard, not only creating a safe space for skating, but for self-exploration. "You can see their effect on the younger generation," Tyler says. "There is this wild sexual revolution happening in America right now, and I think these kids are at the forefront of it." Just showing up to the park is their form of resistance and it's incredibly inspiring.

"We bring softness and understanding into the skate world which has been cold to us," says rollerskater Lucia "Lucky" Aguilar, who embodies the flair and flamboyance of groove skating. "My favourite thing is wearing a cute, very feminine outfit to the skate park and watching the interaction of this highly masculine-dominated space be transformed by my presence and resistance."

For the shoot, the skaters were styled by Lana Jay Lackey in looks as vibrant as their personalities. "I didn't dress them in skate clothing. It just wasn't what they were into," Lana says. "It's extremely punk rock what they're doing. Just dressing how they dress, some of the girls wearing tiny mini skirts, and skating in parks [in West Oakland] where we had to hire a security guard."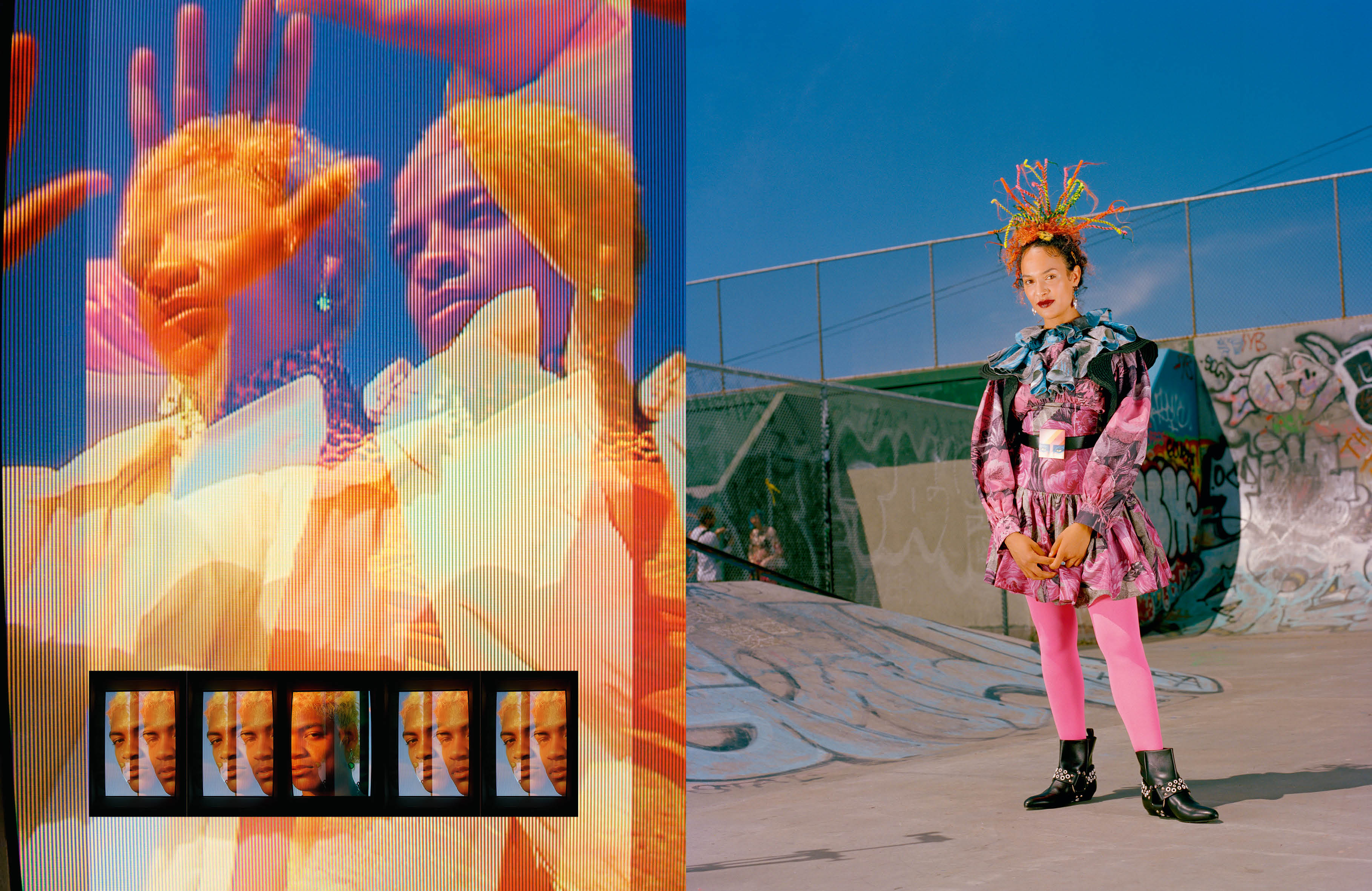 After all, it is in these very parks where the lack of inclusivity and concern for safety is most felt. "Going into skate parks heightens anxiety in all of the people I go skating with. We are usually the only people who look like girls, are femme, or who aren't as good. Most of the time I go unacknowledged, but definitely seen," Lucia explains. "I like to go to parks now because I push that anxiety aside, think about how I don't give a fuck, and skate hard. The parks haven't necessarily changed, but my mentality has."

"The amount of people I see out in the world with skateboards who aren't cis men is something so cool and very special to the Bay Area in general and Oakland specifically," Adelaide says. However, this doesn't mean there aren't challenges to face as a trans woman in a traditionally male-dominated sport.

"Socially, transitioning means I'm super intimidated at skate parks or spots unless I'm with some friends. Just existing as a woman in those spaces can be really hard and if or when I'm clocked as trans, it adds another layer," she says. "If you listen to a lot of skaters there is this attitude of, 'I don't care if you're gay or trans or whatever, just show up and skate that's all that matters.' And that's a very naive perspective. Showing up to a spot as a trans woman is scary. Period."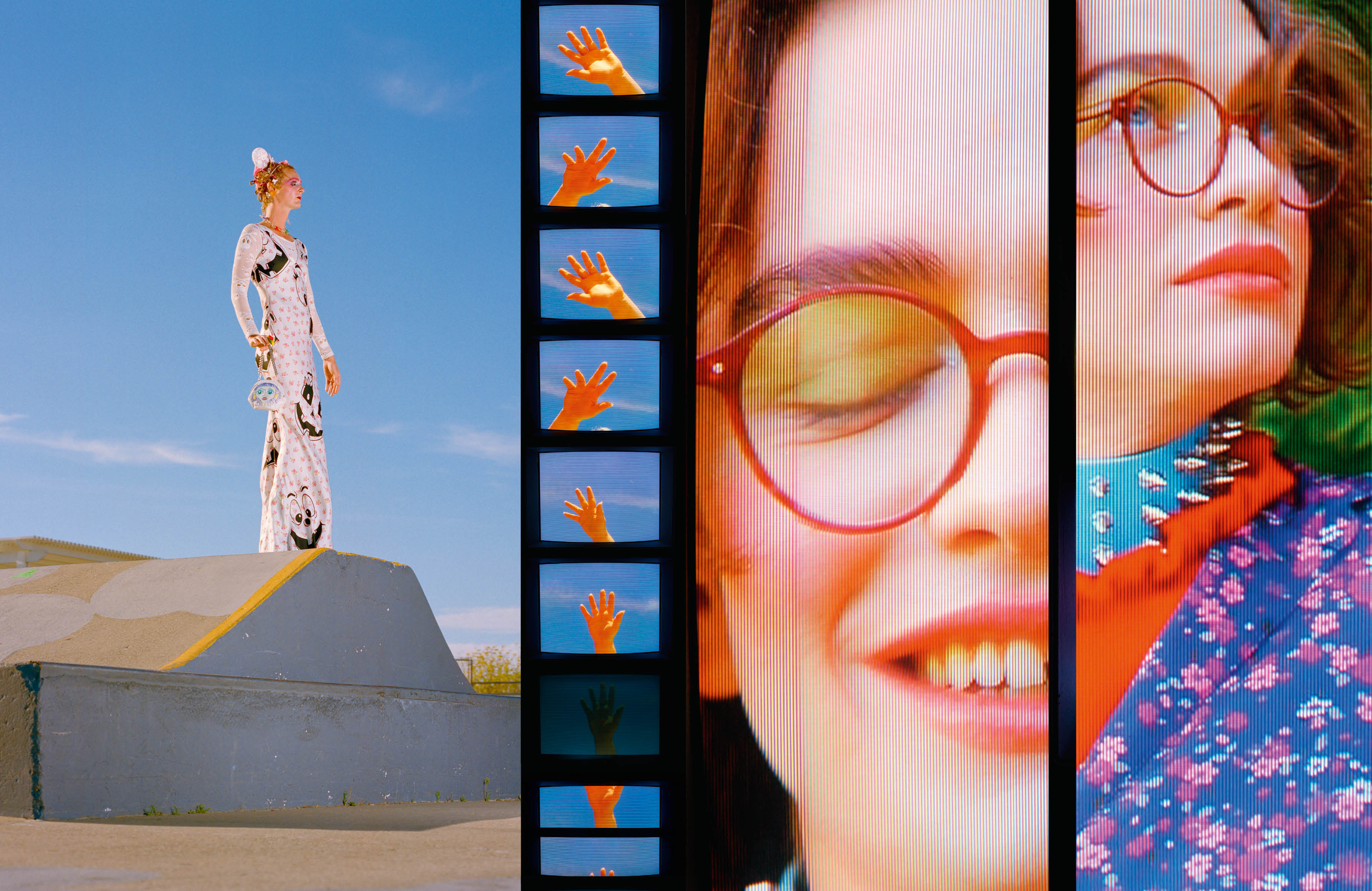 Adelaide remembers one particular day where she was skating at a park in the city and a man started to film her without her consent. Upon confronting him and asking him to stop, he started yelling transphobic slurs and wanted to fight. Luckily, it didn't come to that. There's strength in community, especially this one.

"Knowing I had a crew who weren't going to let those guys fuck with me was such a powerful moment. Most of my life, just walking to work or riding the bus, I'm alone when I have to deal with constant transphobia. When I have friends to support me, I don't feel as powerless and small," Adelaide explains.

"For those of us who have marginalised identities, whether because of our race, gender, sexuality, abilities, etc, the world is set up for us to fail. We are told that we are other, that something is wrong with us, that our lives are worth less. It seems so obvious to me that to free ourselves, we have to do it together."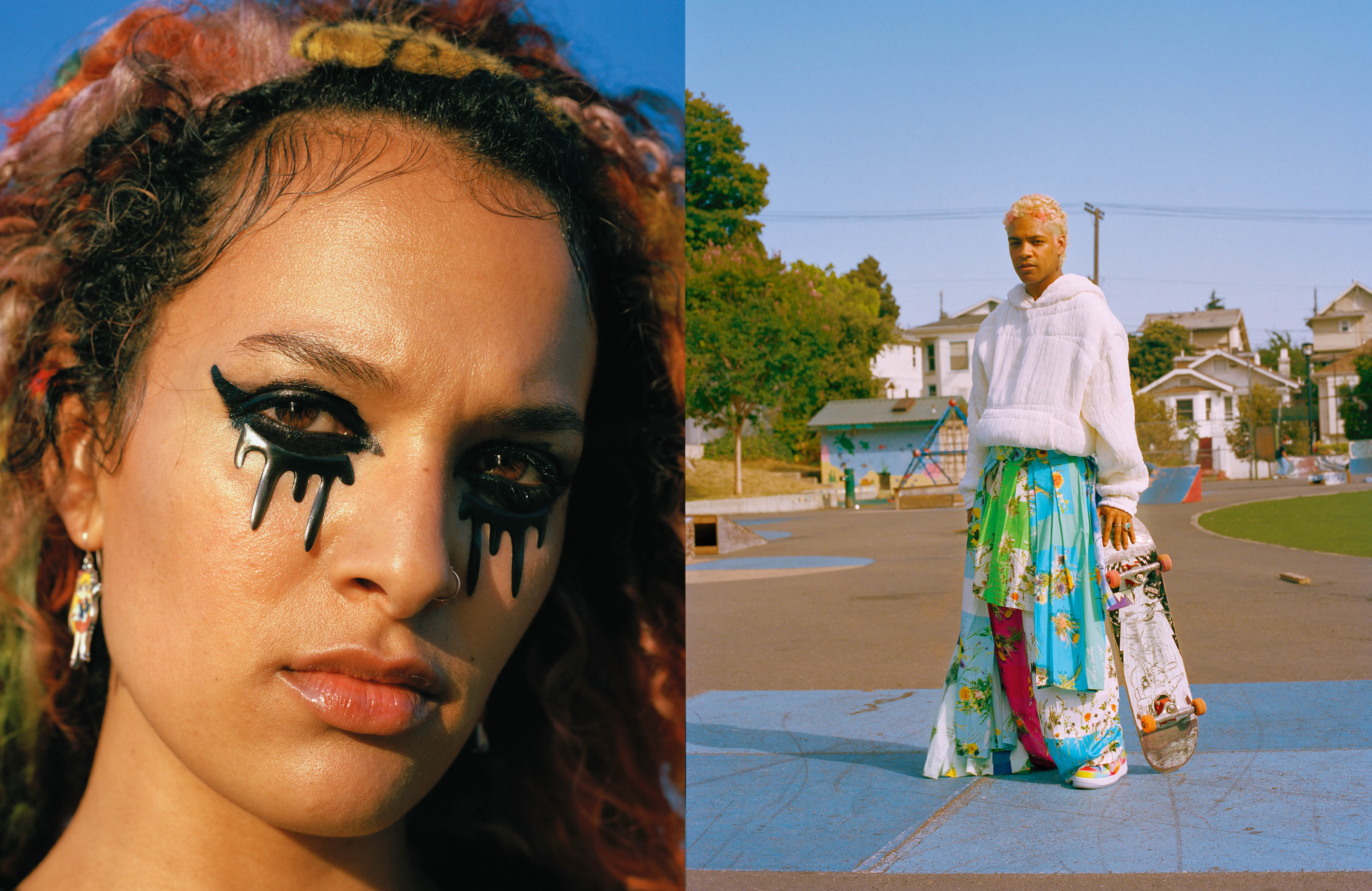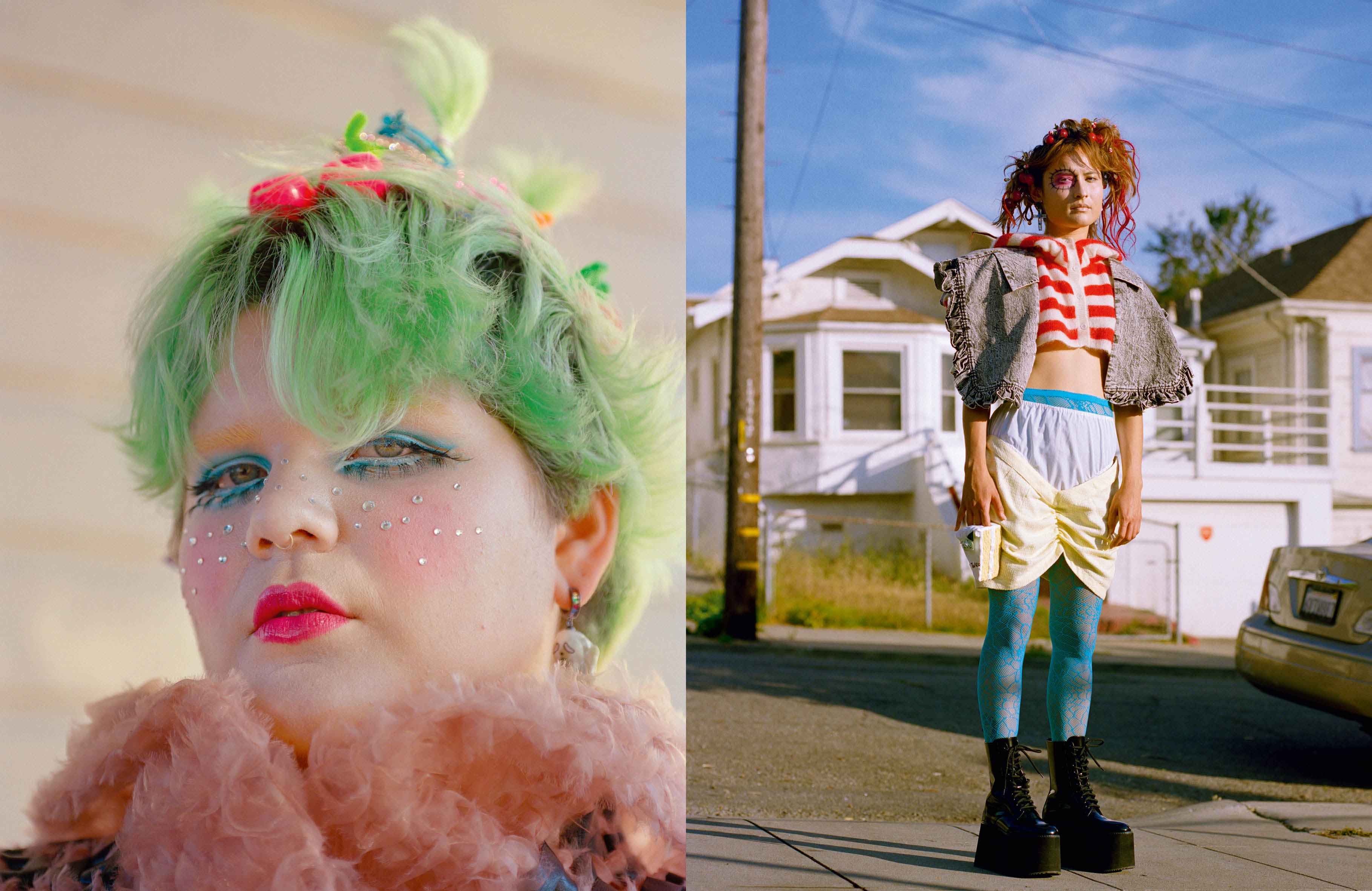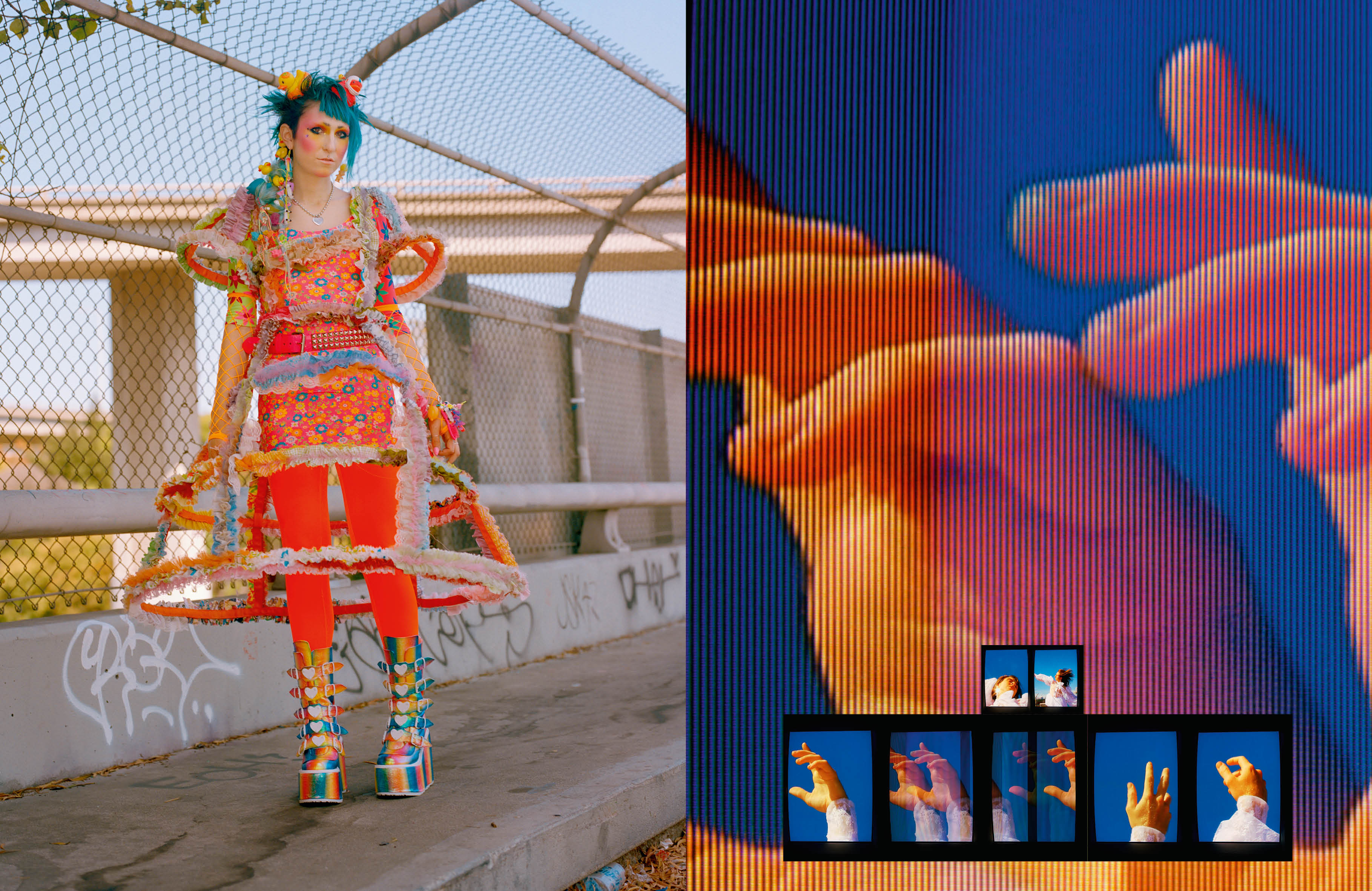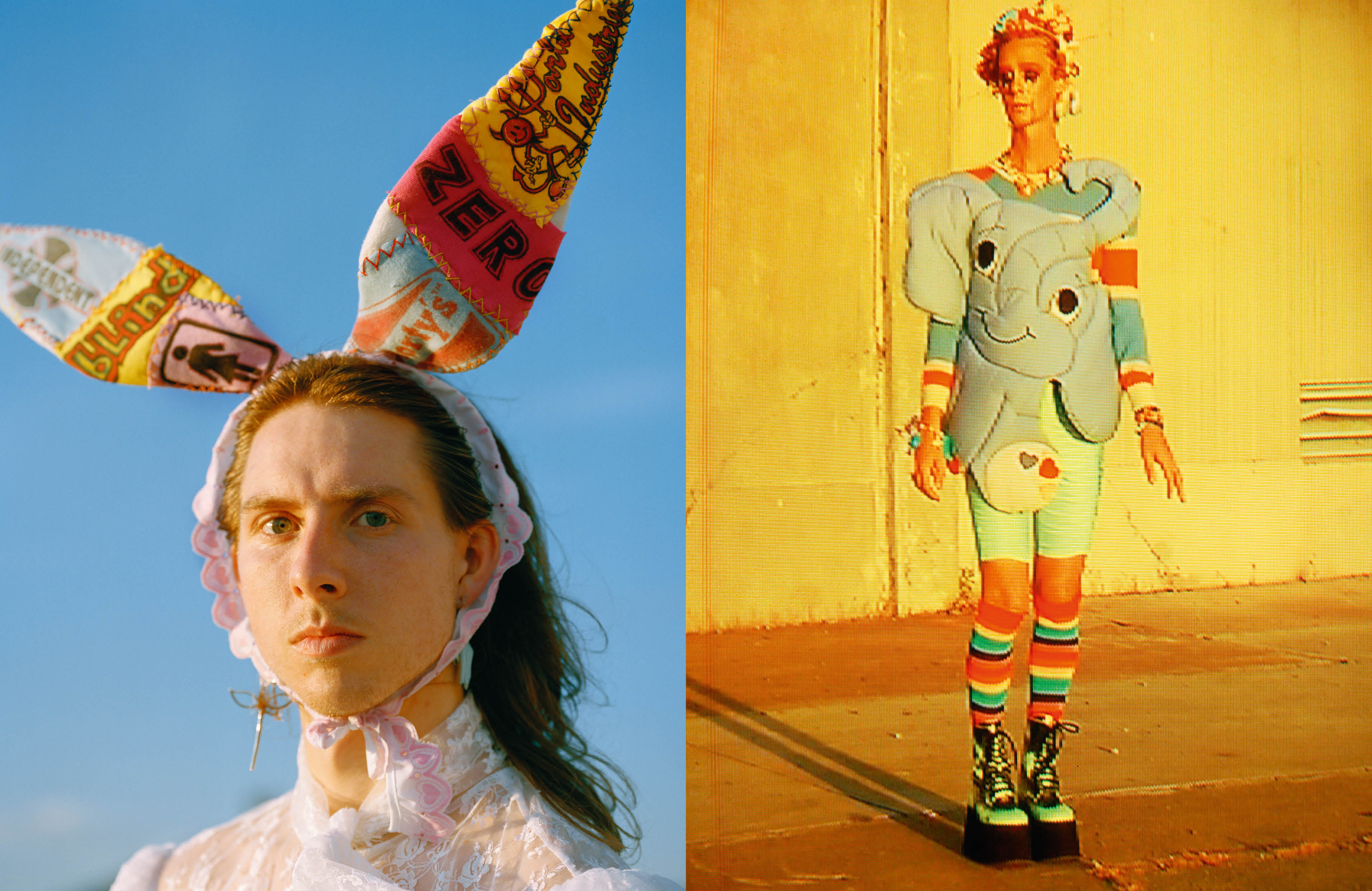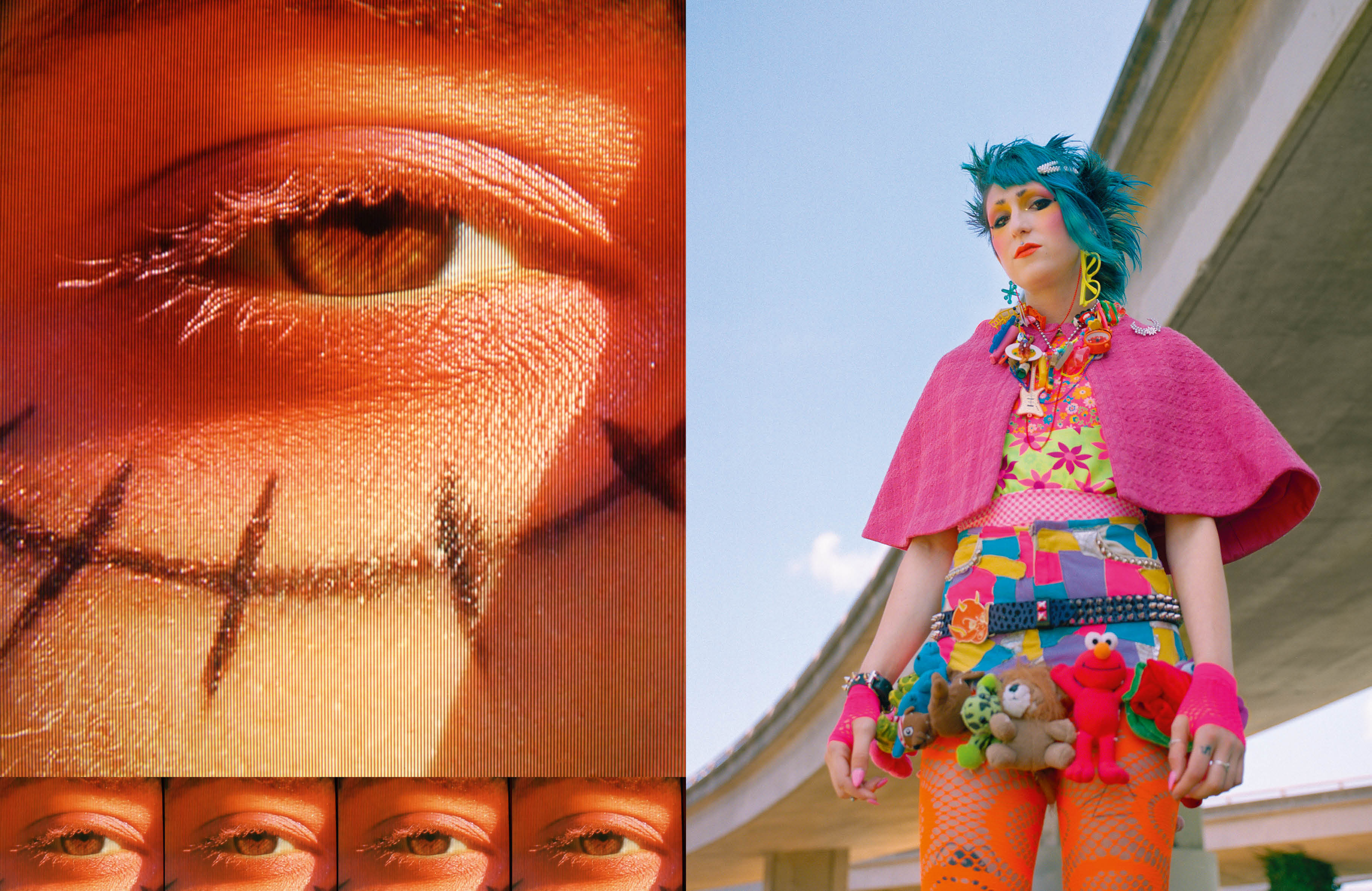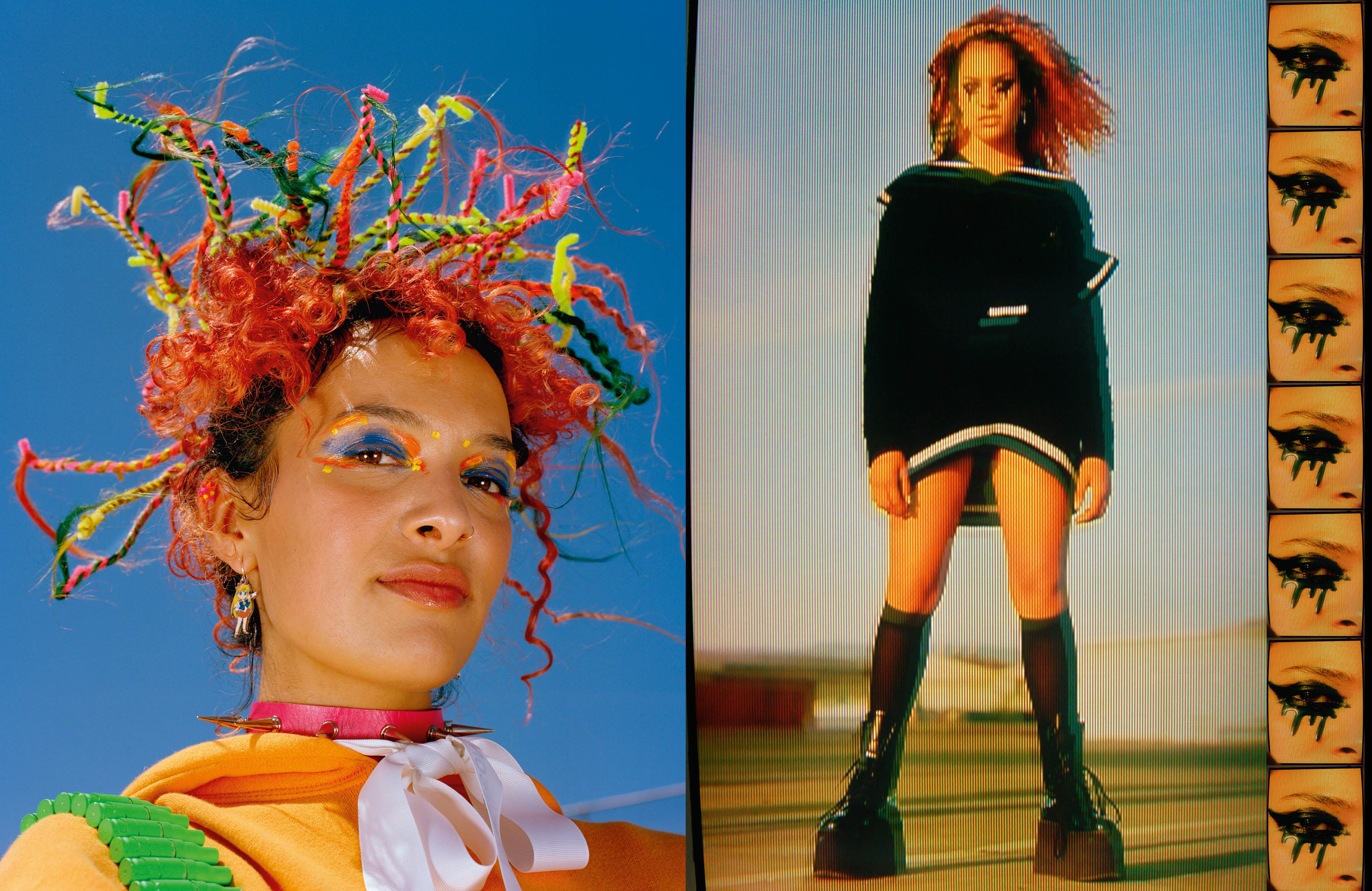 Credits

---
Photography Tyler Kohlhoff
Styling Lana Jay Lackey

Hair Tina Outen at Streeters using Bumble and Bumble.
Make-up Zenia Jaeger at Streeters using Make Up For Ever.
Photography assistance Jared Christiansen, Emily Barresi, Rob Williamson and David Ochoa.
Styling assistance Stella Evans, Hsiang-Hsi Lu and Yamil Arbaje
Hair assistance Nevada Raffaele.
Production Caitlin Marraffa at North6.
Models Tech, Tris, Kane, Lucia, Mae, Karla, Adelaide, Darlene and Tyler.

Lede image credits: (L) Mae wears top, necklace, bracelet and rings model's own. Skirt Tripp NYC. Earrings stylist's own. Glasses (worn throughout) model's own. Belt Clubstar NYC. Tights Emilio Cavallini. Kane wears all clothing Comme des Garçons Homme Plus. Trousers (worn underneath) model's own.
This article originally appeared on VICE UK.