ghostface killah is launching a cryptocurrency company called cream
Crypto Rules Everything Around Me.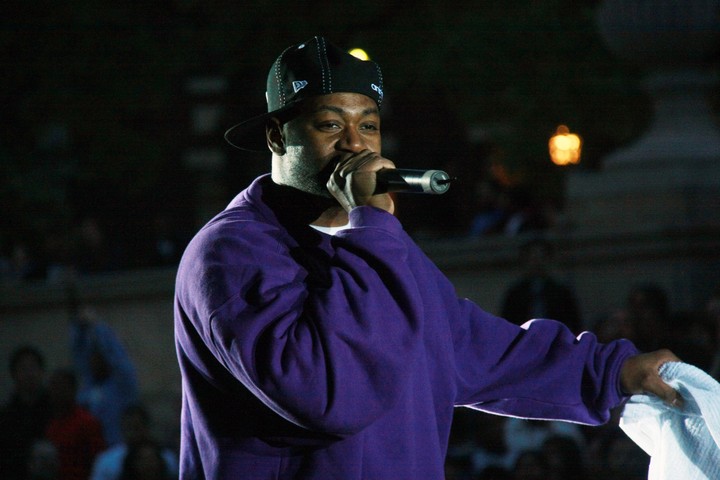 As one of the original members of the Wu-Tang Clan, Ghostface Killah's name is practically synonymous with dollar, dollar bills y'all. But all of that is about to change. The rapper has announced that he has co-founded a new cryptocurrency firm called Cream Capital, serving as the company's Chief Branding Officer and helping to translate this rather high-brow tech concept for the masses.
The company hopes to raise $30 million in funding next month through the sale of its "Cream Dividend" tokens, which in turn can be exchanged for Ether. No, we're not talking about Nas's legendary Jay Z diss track, but rather the value tokens of the Ethereum blockchain. For those still uninitiated into the world of blockchain, it's a form of technology that allows digital information to be distributed without being copied. And if you don't know what Ethereum is specifically, this site offers a pretty thorough explanation of the complicated system.
In a press release, the company stated that, "By 2020, we intend to capture more than half of the global cryptocurrency ATM market and make cryptocurrencies more accessible to the general public than ever before."
Killah's business partner, co-founder and CEO Brett Westbrook, spoke with Pigeons and Planes, about working with the rapper, telling the site, "Dennis [Coles A.K.A. Ghostface] is a very forward thinking person and has a keen interest in emerging technologies. It's hard to ignore blockchain tech today even when you're a busy, touring hip hop artist." He continued, "He doesn't have any technical background with cryptocurrencies. However, remember that Wu-Tang is for the children. He is very focused on what the youth and millennials are interested in."
This isn't the first time the pair have partnered up on a lucrative business opportunity either. "We have been involved in everything from Ghost's clothing line Cherchez La Ghost, to CreamBnB vacation rentals, to Cream World Realty, to Wu World Entertainment and more." Westbrook concluded, "Cream Capital is the flagship of the entire ecosystem." In other words, "get the money" isn't just one of the musician's lyrics, it's a way of life.
Hopefully this new career venture means a follow-up track to Wu Tang's iconic "C.R.E.A.M" is also forthcoming, featuring the rapper's new preferred form of currency, naturally. Until then, if you're tempted to go into business with Ghostface yourself, Cream Capital will begin its token sale on November 11.