tyler, the creator is back with a new converse collaboration
Skip a mile in the Flower Boy rapper's shoes, with his brand new GOLF le FLEUR* Collection.
|
16 October 2017, 10:00am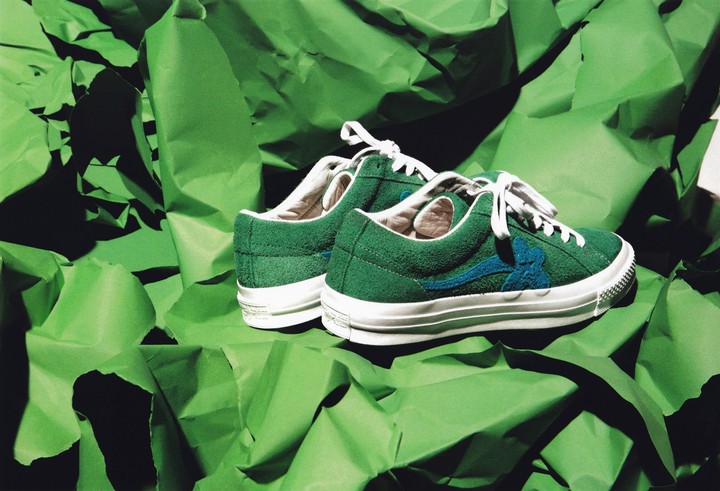 Rappers and trainers go together like marmite on toast. Which couldn't be truer for Odd Future founder Tyler, The Creator and his Converse kicks. So when the footwear giant came knock, knock, knockin' on Felicia the Goat's door, several years ago, with dreams of a creative collaboration, it was an offer Tyler couldn't refuse.
First came a limited-edition light blue trainer in summer, with an original graphic on the sock liner. Next up, a capsule collection of reworked One Star suede sneakers that combined Converse's iconic heritage of culture and sport, with Tyler The Creator's imaginative design aesthetic and superstar cool.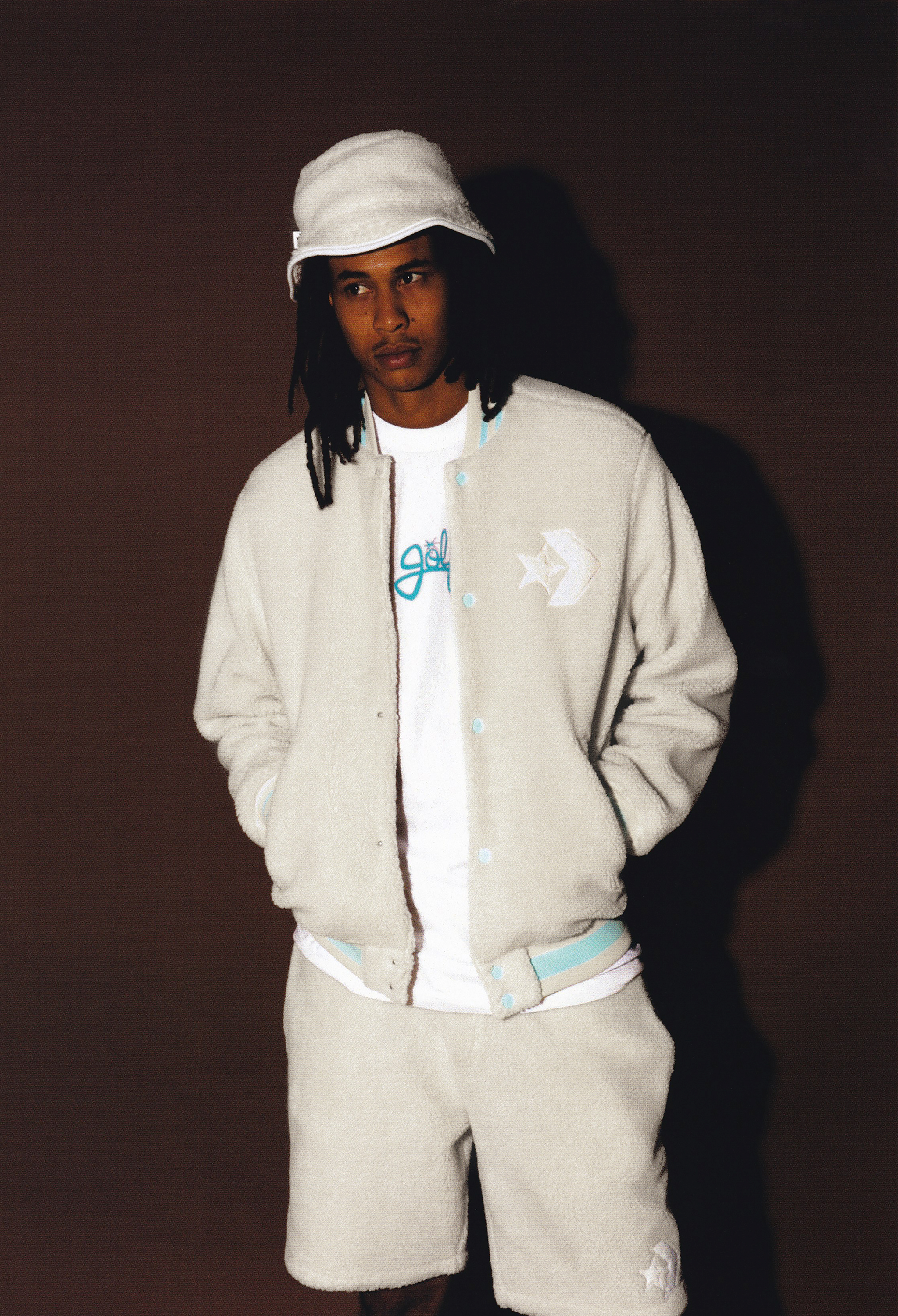 This time he's gone one step further with the GOLF le FLEUR* Collection -- and what a collection it is. Available in three colourways -- Jolly Green, Solar Power and Vanilla -- and embroidered with original GOLF le FLEUR* graphics, the new GOLF le FLEUR* signature sneaker is a bold and brilliant interpretation of the One Star silhouette.
To coincide with the launch, Converse and GOLF le FLEUR* will also be unveiling the Sherpa Collection -- a limited edition line of apparel and accessories which includes bombers, shorts, bucket hats, hoodies, and a tee featuring GOLF le FLEUR* graphics in exclusive colours.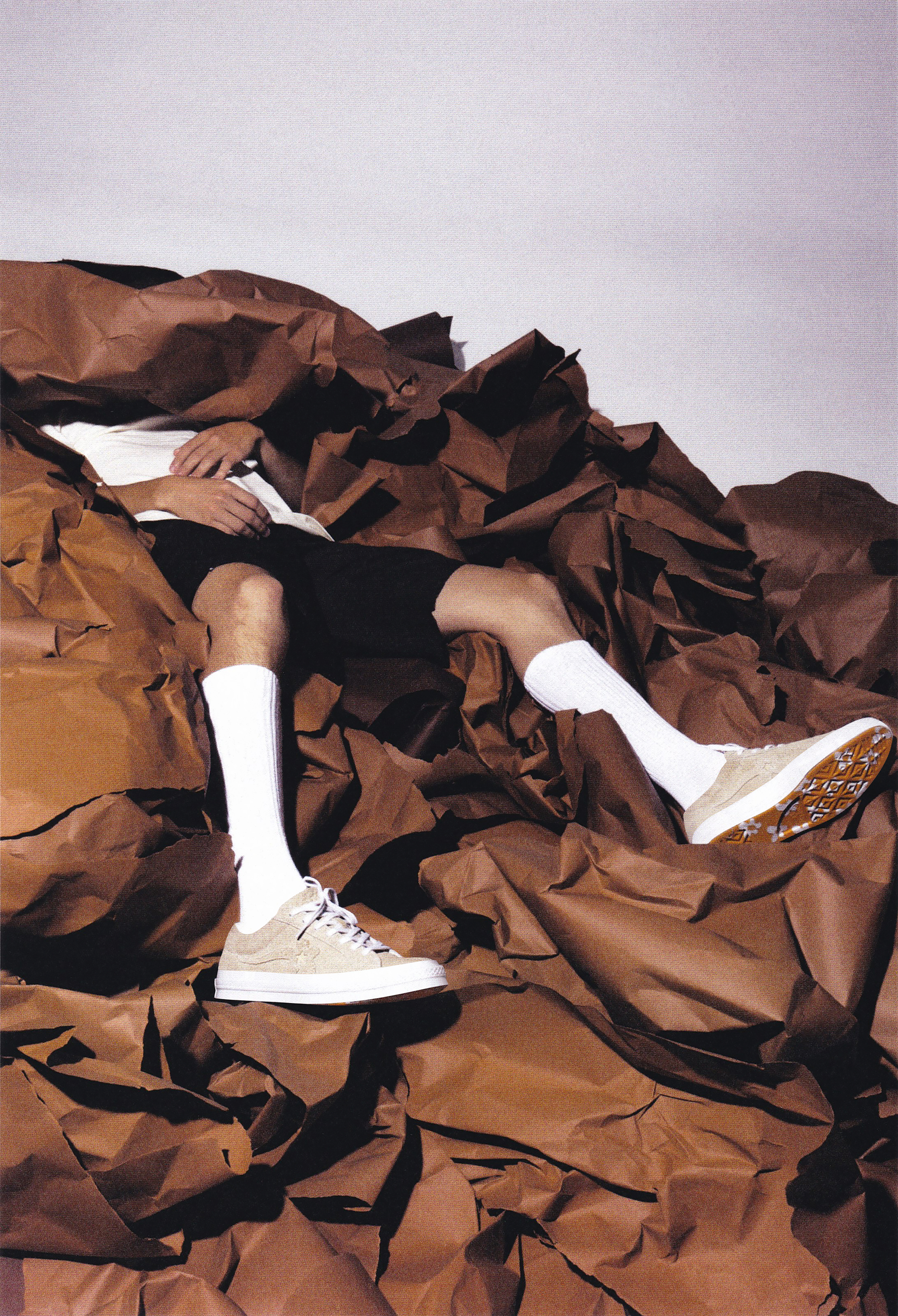 As if that was all, Tyler will be launching the collection in two days time, all the way from Kasina, Seoul -- South Korea's largest streetwear concept store, because, well, why not? Lucky fans will be able to get their paws on a limited number on sneakers, which will grant them access to Tyler's hotly anticipated performance at MUV Hall that evening.
Literally, what more could you want?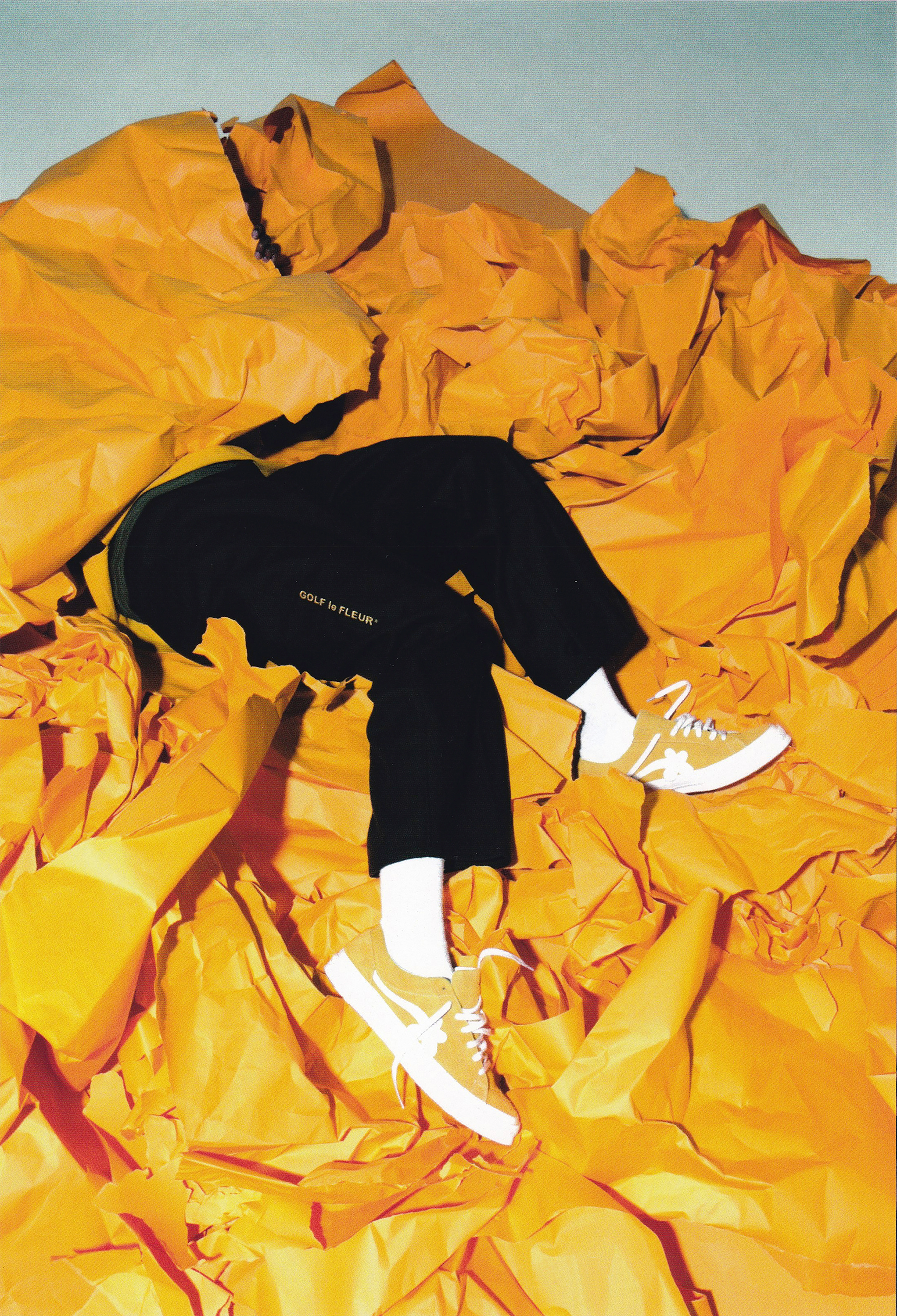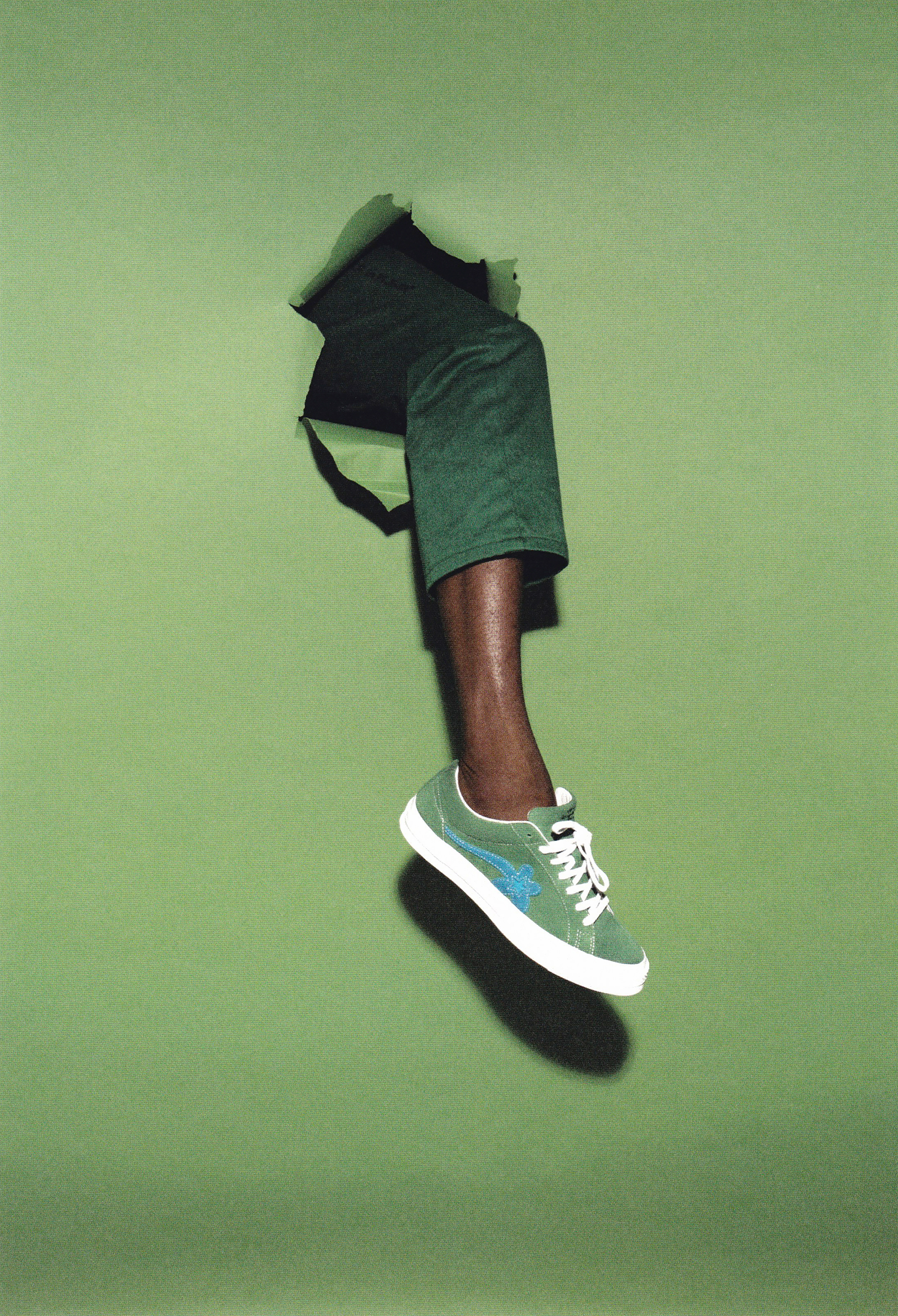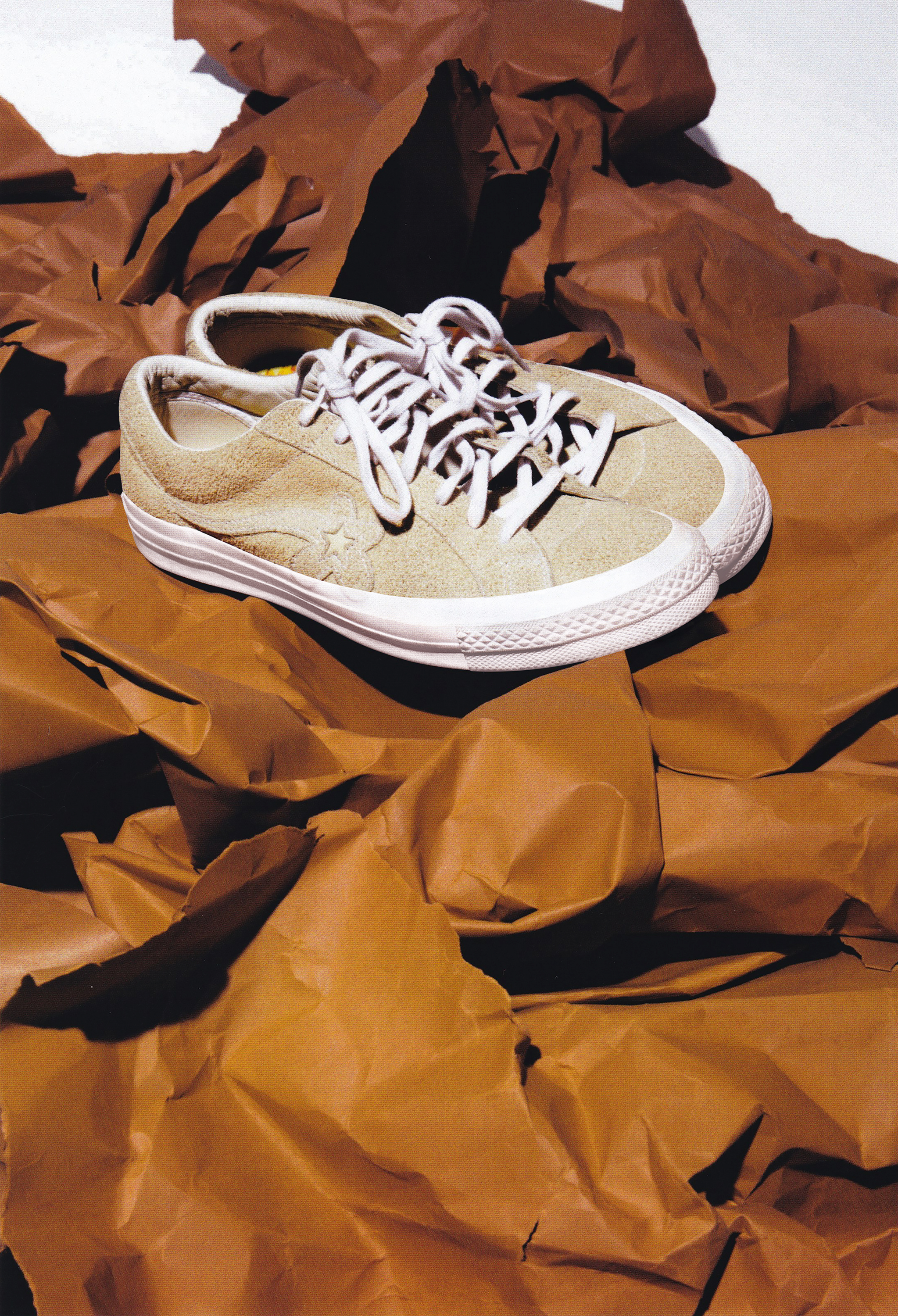 The new GOLF le FLEUR* collection launches at Converse retail stores and on Converse.com on Thursday, 2 November 2017.