kendrick lamar is the first pop star to win a pulitzer
DAMN. beat the usual classical music compositions to take the 2018 prize.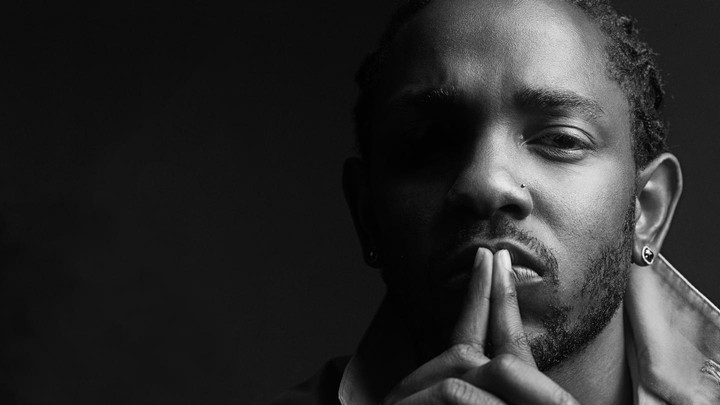 Craig McDean, i-D The Sounding Off Issue, Winter 2017
Kendrick Lamar has been an unofficial poet of the black American experience since Black Lives Matter demonstrators adopted the refrain of To Pimp A Butterfly track Alright as a protest song, singing "We gon' be alright" in direct response to police brutality and at protest marches. It is fitting then, that Kendrick's cultural importance has now been recognised by the Pulitzer Prize, with the jury giving him the 2018 award for musical composition.
While it certainly makes sense that an artist who has charted the lived experience of racism and police brutality in America over a number of years should win this award, it was certainly not a given. The music prize is generally awarded for classical compositions and occasionally jazz performances. A nod to popular music came previously in 2008, when Bob Dylan got a special citation, but Kendrick is the first ever 'pop' star (with multi-platinum albums and sold out arena tours) to take the prize.
Generally regarded as having a liberal-leaning focus, the Pulitzer Prize is awarded in a number of categories for journalism (from investigative reporting to editorial cartoons) and for 'letters' (literature), drama and music. Recent music prizes have been awarded to classical compositions with a focus on social issues, such as Angel's Bone by Du Yun (about human trafficking) in 2018, and Become Ocean by John Luther Adams (about melting polar ice and rising sea levels) in 2014.
The music prize is awarded to a "distinguished musical composition by an American that has had its first performance or recording in the United States during the year" and is a prize of $15,000. It is judged by a jury of five, usually including three composers, one music critic and one presenter of musical work. The 2018 jury included jazz violinist Regina Carter, commissioning director at the Met Opera Paul Cremo, Columbia Literature Professor Farah Jasmine Griffin, music critic and Columbia Journalism Professor David Hajdu and the composer and Pulitzer Prize winner David Lang. The winner is then chosen by the board from the jury's nominations, though they can also overrule the jury and choose to award no prize.
The Pulitzer board for 2018 -- which includes the editor and reporter Dana Canedy (whose series How Race Is Lived in America won the 2001 Pulitzer Prize for National Reporting) and Harvard Professor Tommie Shelby (who writes on the history of black political thought and on racial and economic justice), among other distinguished Americans -- described Kendrick's 2017 album DAMN. as "a virtuosic song collection unified by its vernacular authenticity and rhythmic dynamism that offers affecting vignettes capturing the complexity of modern African-American life".
This article originally appeared on i-D UK.
Tagged: