lourdes leon is queen of downtown nyc in new mademe x x-girl campaign
The two by-girls-for-girls brands celebrate their second collaboration with help from a fellow native New Yorker.
Designer Erin Magee moved to New York City in 1998, the same year Kim Gordon and Daisy von Furth sold their downtown label X-girl to Japanese company B's International. Started in 1994 as an extension of L.A. label X-Large, X-girl fast developed its own reputation as a well-made, great-fitting alternative to oversized skatewear. While everyone else went grunge, X-girl went Godard.
To Magee, and many women of her generation, X-girl was so meaningful because it embodied the female-first ethos that shaped music and culture in the early 90s. So when Magee launched her own streetwear brand, MadeMe, in 2007, it was with X-girl's singular spirit in mind.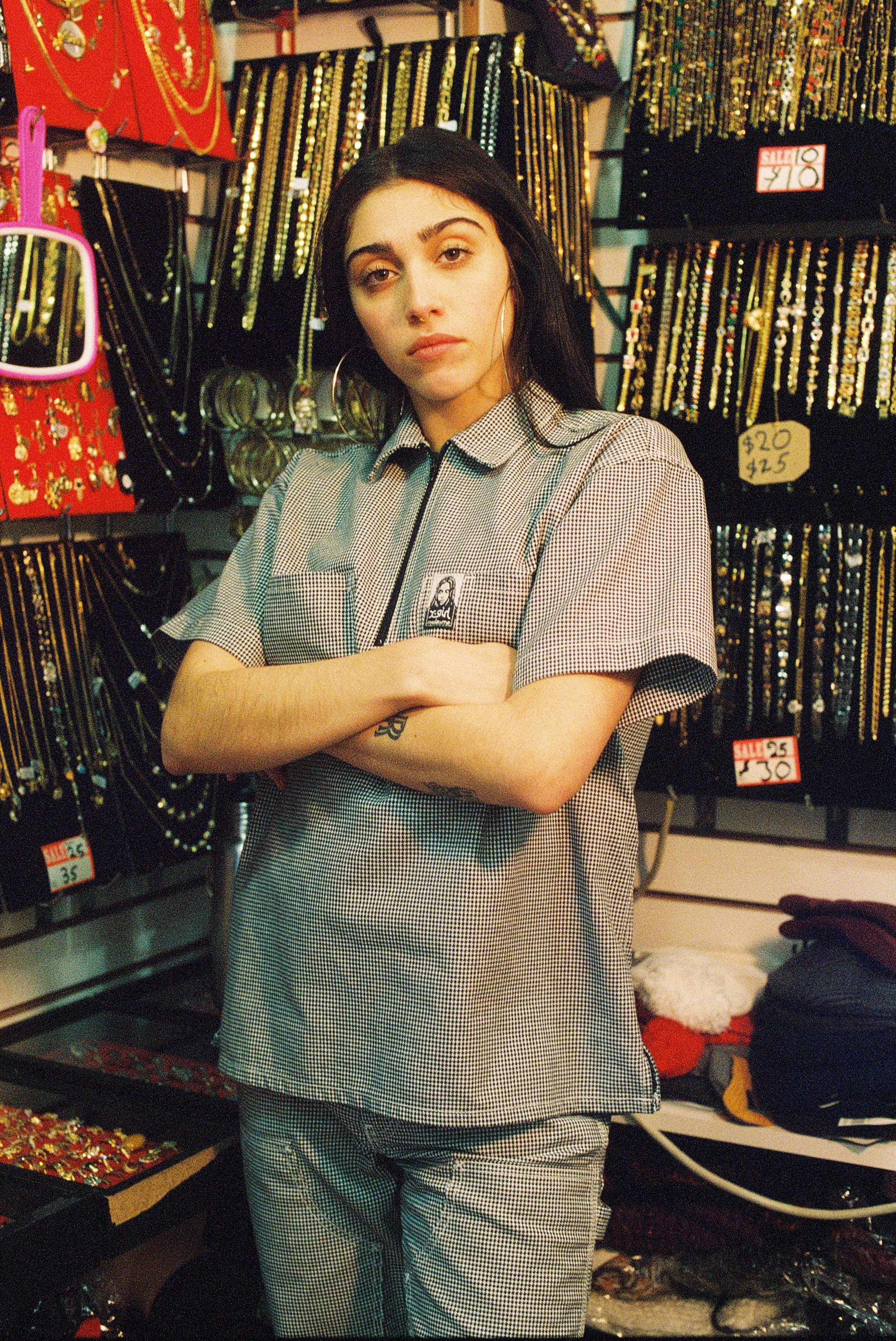 "It was the first clothing company I remember that was for girls, by girls and directed towards women in a sexless kind of way," Magee told i-D last fall, when MadeMe launched its first-ever collaboration with X-girl. That collection featured illustrations by X-girl's OG graphic designer, celebrated filmmaker Mike Mills. And its campaign was fronted by Coco Gordon-Moore, founder Kim Gordon's artist daughter. "[X-girl wasn't] selling sexy-cute clothes, they were selling interests, ideas, culture, and perspective of some really rad chicks!" said Magee.
Today, MadeMe and X-girl have reunited. Their second collaborative collection recharges utilitarian workwear with electric downtown energy. And its accompanying campaign is lead by another intelligent, independent MadeMe girl (who also happens to be a boundary-breaking female musician's daughter, too): Lourdes "Lola" Leon.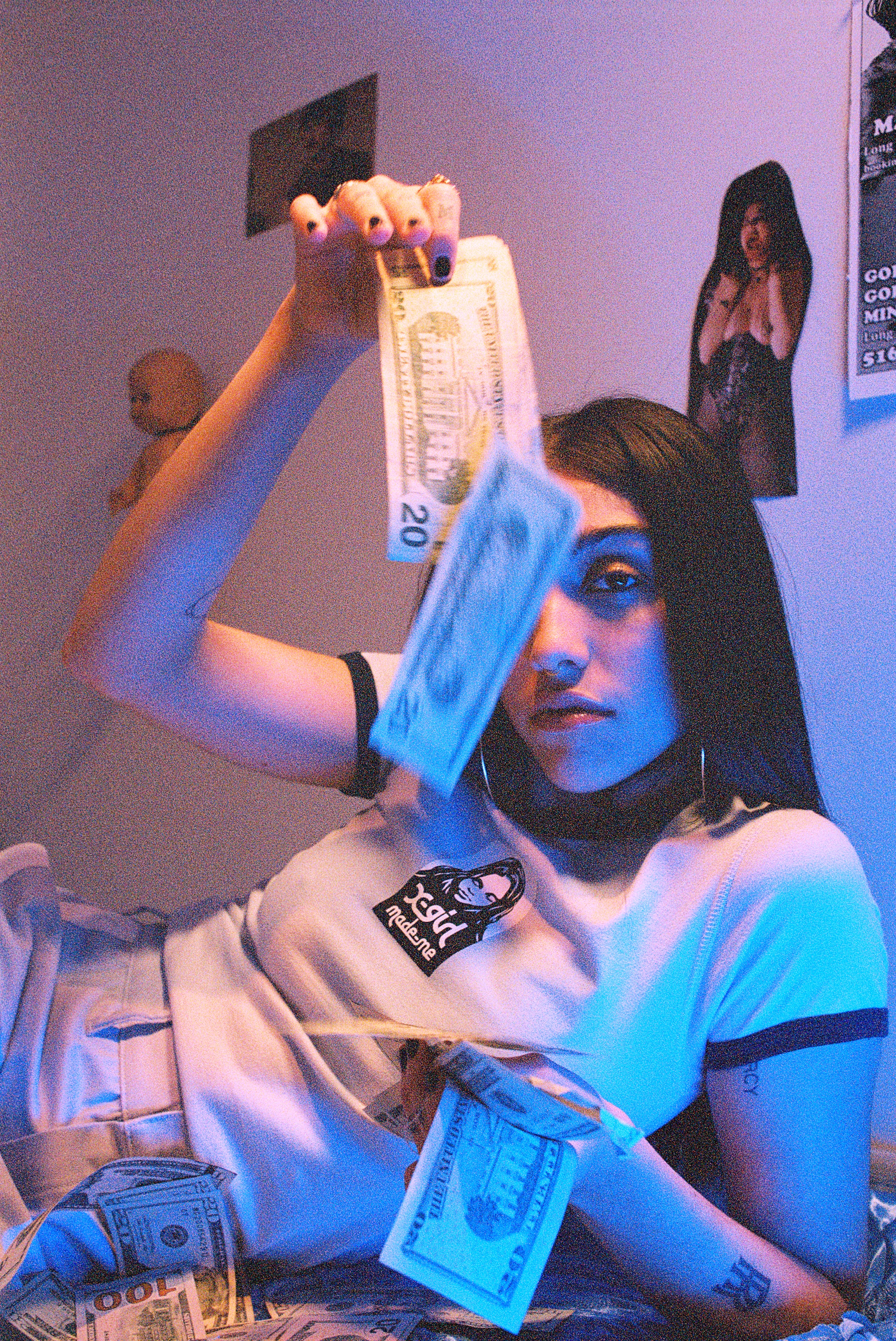 "[Lola] is definitely always been someone I've wanted to work with," Magee tells i-D as she shares four exclusive campaign snaps of Leon (who starred in i-D's A-Z of Music earlier this year). "She's a very private person, almost underground. And in an age of over-exposure and Instagram fame, I found her really intriguing and refreshing."
Photographed by i-D contributor Mayan Toledano, the campaign features Leon in her natural habitat: downtown New York. Toledano shot on the subway, at sex shops, and on rooftops, capturing the kind of irreverence and authenticity that X-girl and MadeMe share.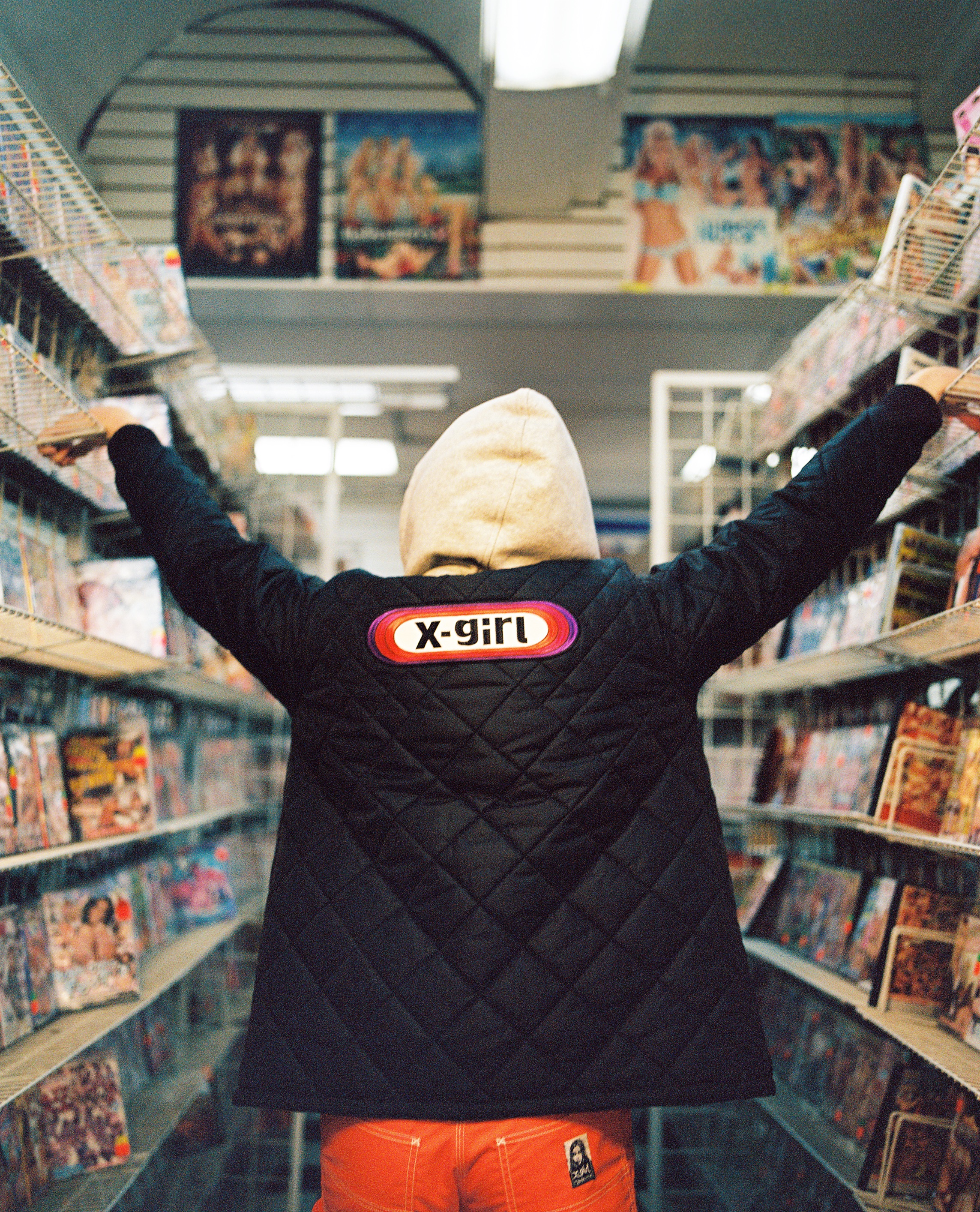 "The first time I met [Lola] in person was the day we shot the campaign. I didn't know what to expect," says Magee. "We shot in freezing cold weather, for about 10 hours. She was super cool, hardworking, professional and polite. The whole process has been really collaborative and I've been really impressed by her at every stage."
Special edition posters of the MadeMe x X-girl campaign are available in the new issue of Sneeze Magazine . More information about the collection here .