David LaChapelle, American Jesus: Hold me, carry me boldly, 2009.
david lachapelle on new work and life's lessons
Ahead of an Australian exhibition of work spanning three decades, we speak to David about life at the top, burning out and rediscovering inspiration.
David LaChapelle, American Jesus: Hold me, carry me boldly, 2009.
David LaChapelle is an extraordinary image maker and visual storyteller. His hyperreal, obsessively detailed photographs bare the souls of some of the most famous people in the world. Amongst many others, he's photographed Michael Jackson as a martyr cradled by Jesus, Curt Cobain in Courtney Love's arms, and Tupac in a bathtub: they're the kind of images that could only exist with the subject's unwavering faith and trust in the photographer. Now, for the first time ever in Australia, almost 100 works by David LaChapelle will be exhibited in this year's International Foto Biennale at The Art Gallery of Ballarat.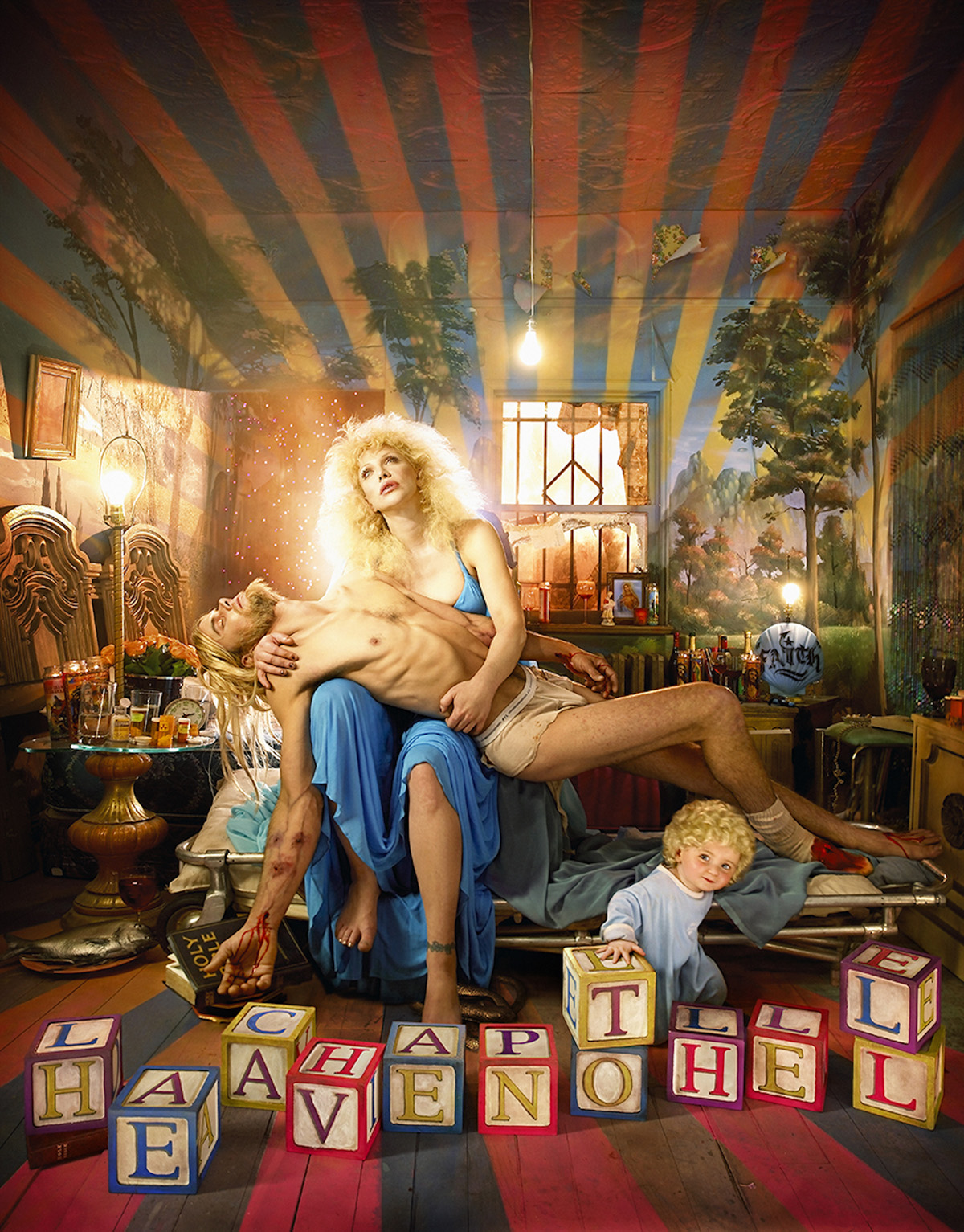 The collection of work on display spans 30 years, much of it selected by LaChapelle himself. While David has spent time in Australia before, this is the first time his work will be shown in the context of a gallery, something which David himself seems genuinely excited about. From his Hawaiian home the icon tells i-D, "Australia is very special to me and it's an honour to be included in this festival. The selection being shown is a survey that covers my start in magazines and celebrity portraiture up through the Deluge series, which was the beginning of my return to fine art. The show will also give a preview of my latest series, New World."
At 15, LaChapelle famously moved out of home to take a job as a busboy at Studio 54 soon finding himself in the centre of the wild 80s New York party scene. It was there he met Andy Warhol, who employed him as a photographer for Interview Magazine. He came to regard the pages as his own personal gallery. "When I started with Interview," he tells us, "it was different, I was doing so many portraits, sometimes multiple in a day, and I could usually convince the subjects to get on board with my ideas."
LaChapelle soon became one of the most sought after photographers in the world, working with the likes of Vogue, Vanity Fair, and Rolling Stone. In 2003, he created a series of six photographs titled 'Jesus is My Homeboy' for i-D. Naturally, he later segued into the world of music video, where he interpreted the music of artists like Amy Winehouse, Justin Timberlake, Elton John, Britney Spears and perhaps most famously Christina Aguilera's then-controversial Dirrrty.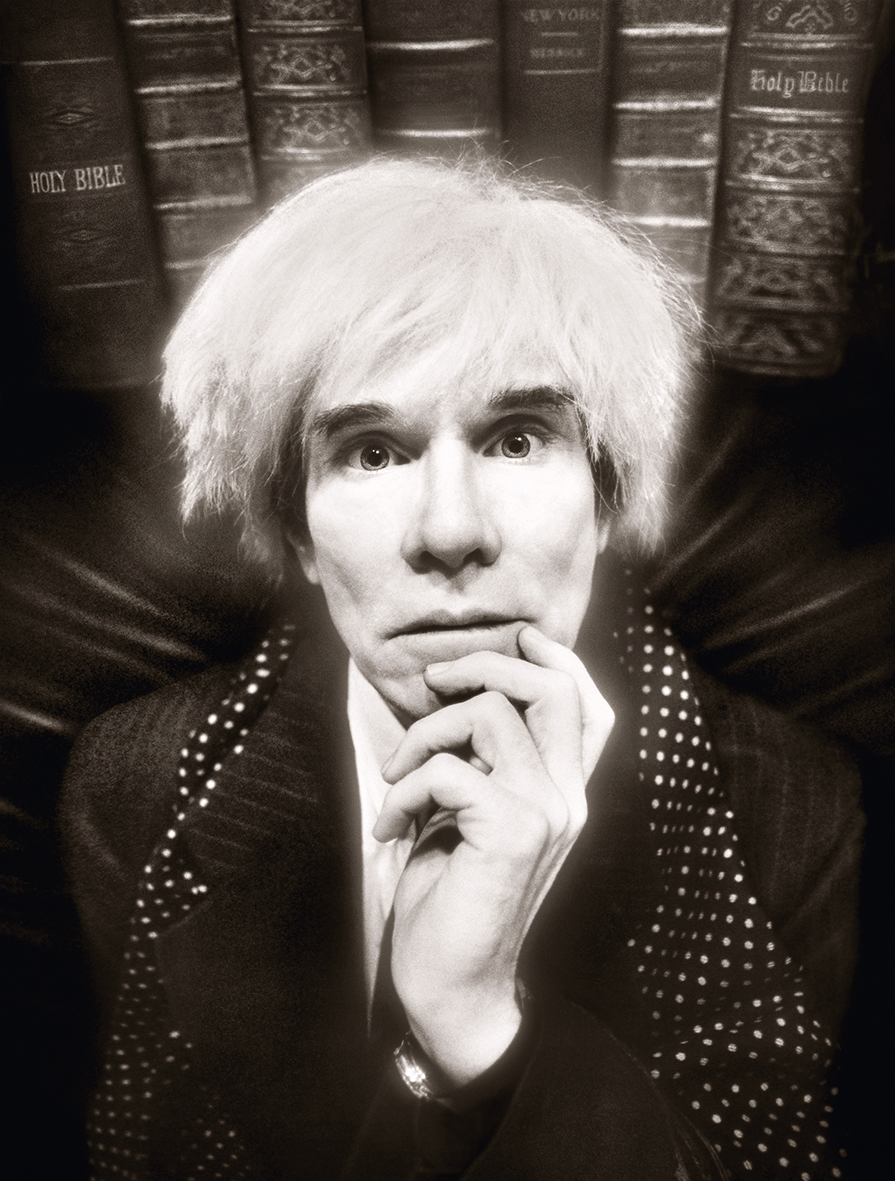 It was in 2006, at the top of his game, that LaChapelle felt burnt out. Tired of the pace of his life and work, balancing the often opposing demands of the commercial and creative worlds, he famously hung up on Madonna mid conversation and followed his instincts to a remote farm — an abandoned nudist colony — in Maui. There, off the grid and out of range, David was able to recover and reflect from the relative privacy of his new sanctuary. On this time of his life David told us, "as a kid, I always thought I would be a farmer if I wasn't a photographer. When I was young I spent a lot of time in the woods behind my parents' house thinking, so living in Hawaii provides a very similar place for me to be quiet and think."

Settled in to life in Maui, it was an invitation to show his fine art photography again that tempted him back to work. In the last decade David has returned to his personal photography, exhibiting occasionally in galleries and museums as he chooses. These days, David is much more selective about who and what he photographs. "The portraits I've done in recent years have come about because there was a special connection to the subject," he tells us. "For example, I shot Miley Cyrus because I really connect with her musicianship, such as the Backyard Sessions. Photographing Paris Jackson was also really special, because of a connection to her father in my other work."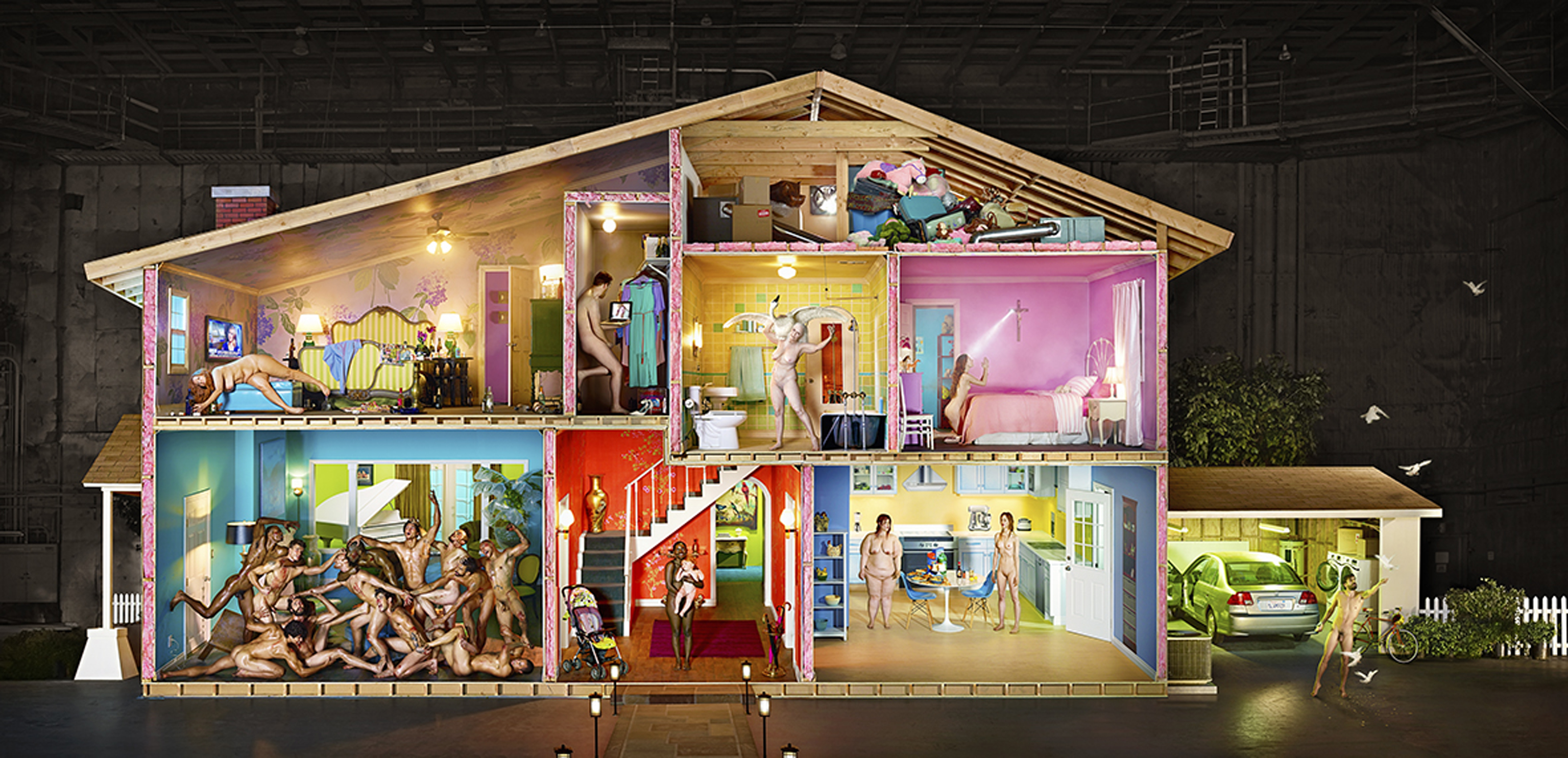 On working in the modern world, he tells us he's sometimes reluctant. "I don't use social media now, because I don't like my pictures to be seen on a phone screen." Similarly, he sees the pace of 2017 as a major hurdle for the new generation of image makers. "The main challenge I see for anyone making art, not just photographers, is the problem of distraction. For me it is very important to find stillness and quiet so I can really focus on my pictures. This can be very difficult with so much going on with the attachment to our phones and devices."
So, what's inspiring him right now? "This spring I took some of my studio staff to Venice. Italy is very inspiring to me, and I have been very influenced by masters from the Renaissance. So seeing the work in the museums throughout Europe is a wonderful experience. I spend a lot of time reading to stay in tune with events around the world. I balance this out with other reading, like classics and biographies — which I really love."
And with this new lease on life comes new work. David says there's much to look forward to. "This fall I have two major books coming out from Taschen," he tell us. " Lost and Found and Good News are really the last volumes in a five-book anthology and include never-before-seen work, which I have been making over the past ten years. I will look forward to showing this new work in the future, but in the meantime I am happy for the Australian audience to discover my work over time."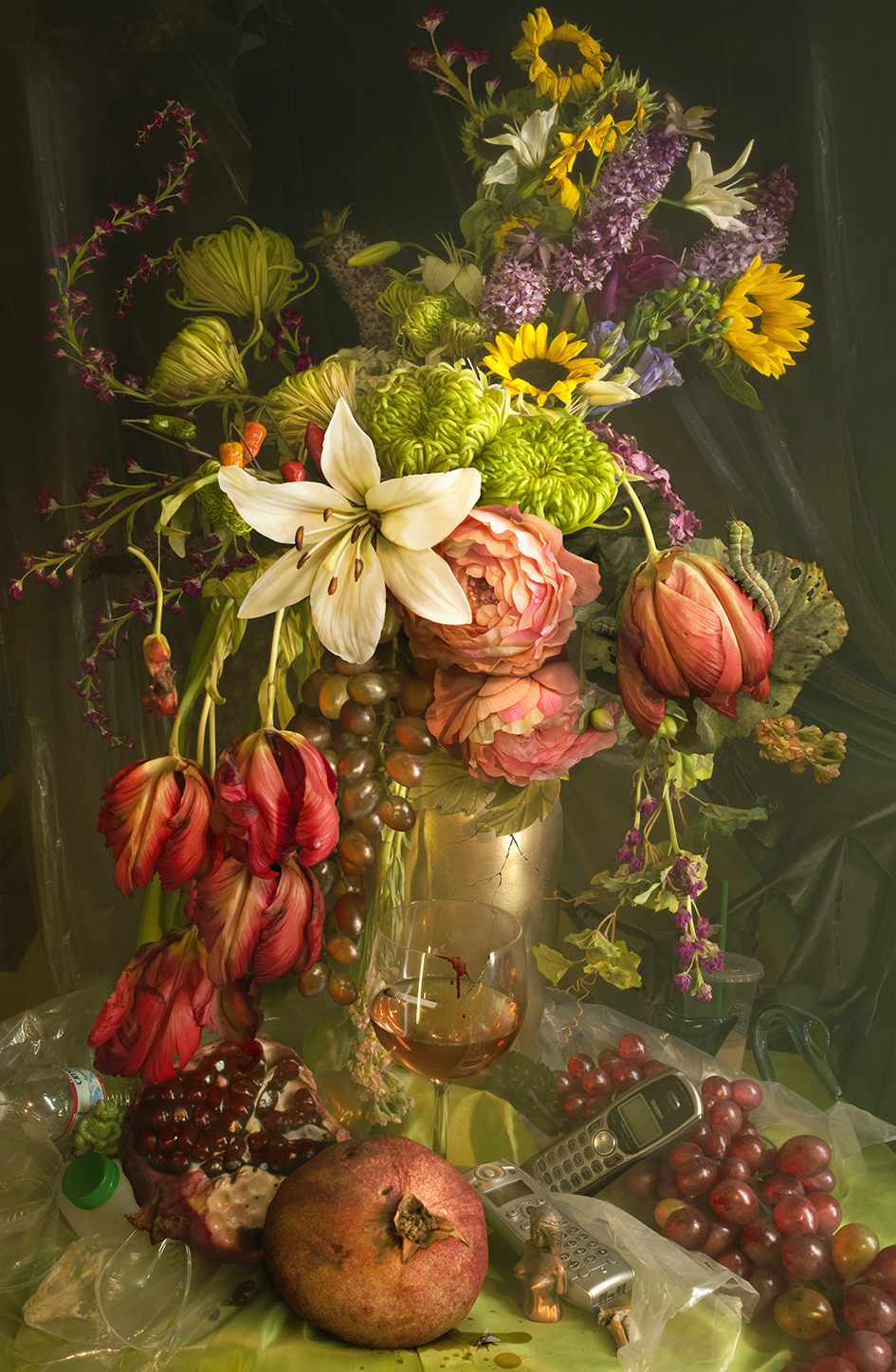 The Ballarat Foto Biennale runs from 19th August to the 17th September 2017.