wiki speaks! the nyc hometown hero on his debut solo album
Wiki established himself as one of New York rap's most potent poets while he was still in high school. Five years later, he returns with a record about growing up and going out.
"You ever see that movie Mean Streets?" Patrick Morales (better known by his rap moniker, Wiki) asks me. The 1973 crime drama is one of Martin Scorsese's earliest features. After his romantic fugitive film Boxcar Bertha flopped, Scorsese re-focused his vision by drawing on his own experiences growing up in Little Italy. The result is a gripping, electric slice of Lower Manhattan street life that Pauline Kael hailed as "a true original, and a triumph of personal filmmaking."
I'm not surprised to learn that Wiki is enamored with the film. The Upper West Side native has established himself as a sharply attuned New York City oracle by laying his off-kilter musings on life in the Rotten Apple over grizzly, glitchy beats. At just 18, Wiki emerged as the lyrical lynchpin of Ratking, a trio that drew influence from Wu Tang Clan and Suicide. "Wikispeaks" (his densely-loaded star turn on the group's 2012 EP Wiki93) is a brash, brilliant elixir of street-wise jabs and humor. It also proved to be a bellwether for the kind of potent sketches — of bodega runs and NYPD run-ins — he'd deliver on Ratking's debut album, So It Goes. Pitchfork called it "one of the clearest articulations of New York City in the 21st century."
There's a Mean Streets scene in which Charlie (a Mafioso trying to move up in the mob) walks on the beach with Theresa (his reckless pal Johnny Boy's cousin, and his love interest). "He's complaining, and she's like, 'Well, what do you like?'" Wiki recalls. "He's like, 'Simple stuff. Chicken with garlic and lemon. And the mountains.' She's like, 'There's no mountains in Manhattan.' He's like, 'The buildings. That's close enough.'"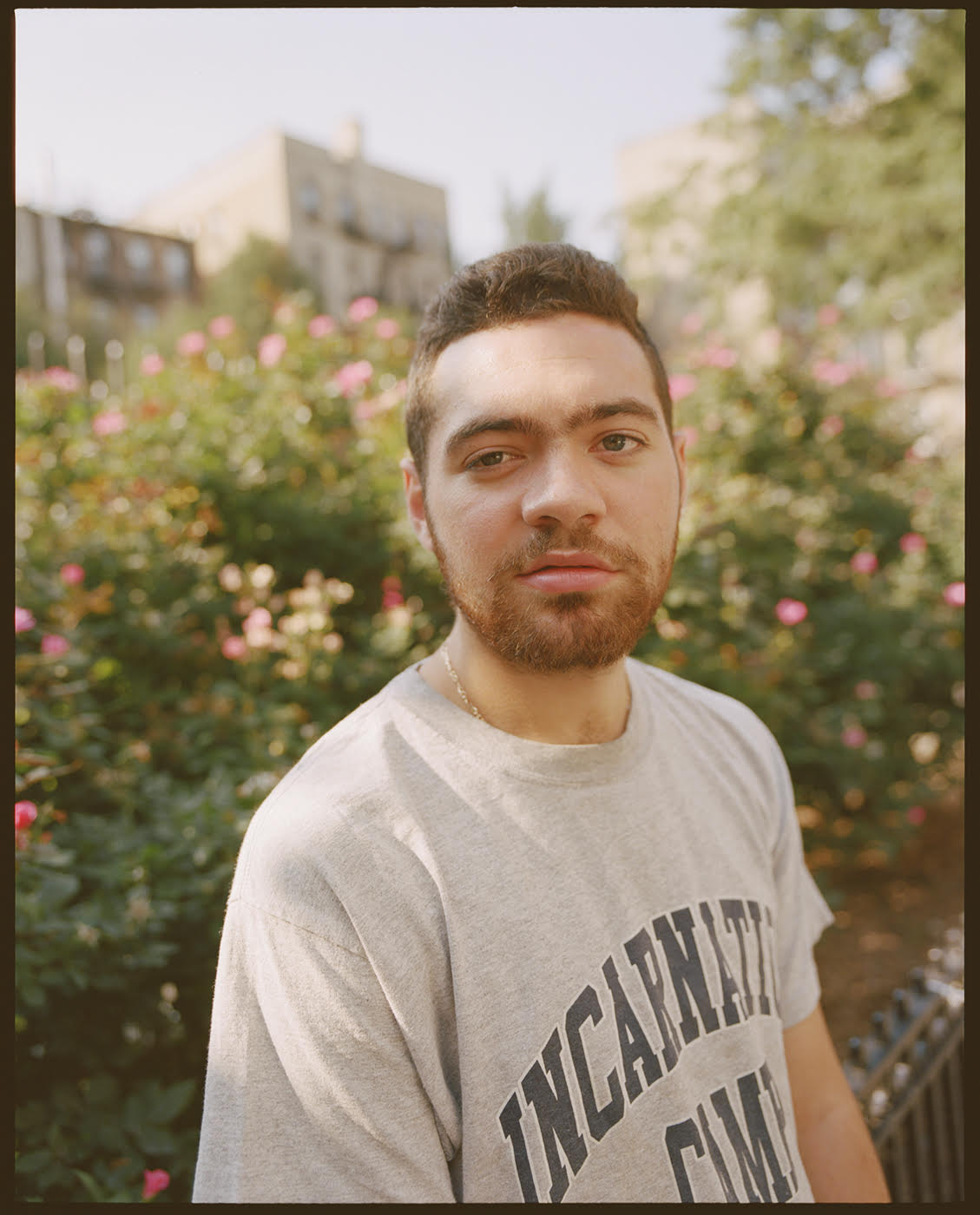 Two months shy of his 24th birthday, Wiki is stepping out with his debut solo album, No Mountains in Manhattan. Like the film it lifts its title from, the record is an authentic portrait of contemporary New York City. It's chiefly about responsibility: navigating relationships, overcoming addiction, discovering identity. But its seriousness is balanced with celebrations of the city (Wiki nods to Great Noodletown, 88 Palace, and Nutcrackers) and his own simple stuff. I like the 1 train, bagel with Lox, crushing the mic, he spits on "Islander," the album's Dipset-esque opening track. I like the sunset on the Hudson, look at the light. I like Sunday dinner loungin', posted at the crib kids clownin', change for the bus scroungin'. City park kids running through the fountains.
"It's about obstacles," he says. "Going through loss, going through love, just growing. Learning to live with that shit. That's the mountains."
How did you approach No Mountains after releasing Lil Me [Wiki's debut solo mixtape]?
I hadn't materialized what it was going to be, but I knew it had to be something a bit more serious, a bit more concise, but with a full story from front to back. Lil Me has that mixtape feeling. It was about getting on all different types of beats, making some fun shit. On this [record], I wanted each song to be important to the story. This was about making something cohesive. Cutting the fat off.
That's something you've spoken about in the past — the importance of simplifying.
I feel like you can really hear it [on this album]. There are parts where I keep that hella dense shit. And that's important. But I wanted it to be only when necessary. I'm trying to get a clear message across.
"Wiki New Written" is a great example. It sounds effortless, but the imagery is so impactful. "Eat a bagel while a pig eat a donut."
Those are the illest verses, too. Where it's hardly anything, but it's that well-written, it works. It's mad simple, but it's perfect. "City's just a frickin farm with some chicken parmesan and some cold cuts."
Pitchfork called So It Goes "one of the clearest articulations of New York City in the 21st century." I find this record to be a similarly clear portrait of NY now, but from a different perspective. Is that the goal?
The goal is to make something that's real. If you're staying true to yourself, and that's what you're going through, and you're in New York, it's gonna be about New York. That's such a part of me. Even if I'm writing about something that has nothing to do with New York, it's still gonna have those New York elements. The difference to me is that So It Goes was more of us [Ratking] looking out. It wasn't fully from my perspective, it wasn't fully my story. It was more through the eyes of the city as a whole. In Ratking, I felt that was more my job. To tell the stories of the city from every perspective. Now, I'm able to be personal. It's my shit, it's from my view.
I see that reflected in the sounds, too. Ratking drew so much from noise and punk. Music that is very much experienced collectively, with others.
A community, for sure.
You can hear those influences on No Mountains, but not as strongly. Tell me about the sounds you are working with here. On songs like "Islander" or "Nutcrackers."
I always try to experiment more with some of the Latin side [Wiki is of Puerto Rican and Irish descent]. With Ratking, I had a say, so that would come into play sometimes. But when it's just me, I can really go full-on with it, I can go every direction. "Islander" has this Latin rhythm, but also an Irish kind of vibe. It's about entering the world — setting up the concept before the story hits. "Nutcrackers" is kind of like a summer world smash, but my fucked up version of it. It's a little weird, it's a little funny, but I think that's good. And that's the sound of the city, too. In Ratking, we wanted to incorporate those sounds — the noises of New York. Here, maybe a little less, but in a way, it's more personal. The stuff that touches me. Salsa in the streets and shit.
You've got some great collaborators. Earl Sweatshirt, Kaytranada, and, of course, Ghostface. How did that happen?
Supreme Clientele, specifically, was a huge influence on the sound of the album. Just trying to get a sound that's New York, but its own thing. Wu Tang has a sound that's New York, but Supreme Clientele doesn't sound like that, you know? I had already written the hook and all the verses; I just thought Ghost would really complete it. "Made for this" — that's his whole shit. It fit his demeanor so perfectly.
To hear his voice say it!
I know! It's a dream. I couldn't have asked for a better feature.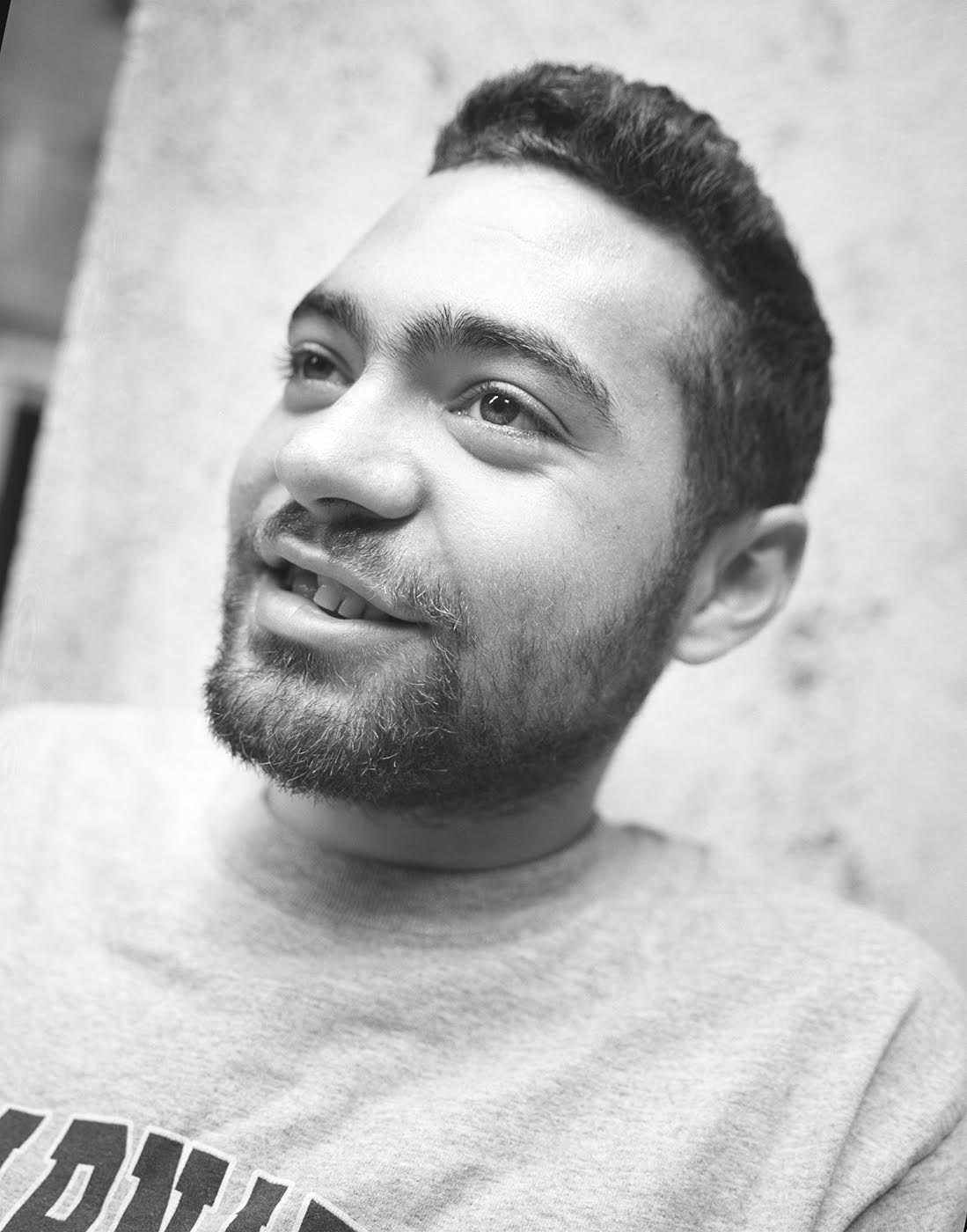 He got a little political in his bars. You did, too, later in the record. How do you approach incorporating political perspectives when you're writing?
It's in the back of my mind a lot. Sometimes you get stuck in the city, and in your little friend group, and you're like, 'this is the way it is.' But then you see shit, and realize that's not the way it is. So it works its way in. [Speaking on politics] is something I think a lot about as I grow as an artist, and as a person. I'm not that dude to be putting too much shit out there because I don't want to say the wrong thing. Not like, "Oh, I don't want to say the wrong thing." Straight up. I'm trying to listen, I'm trying to take it in. I wanna know and be informed. So that when I do have a voice and a platform like that, I'm not gonna say some dumb shit. This shit is what I know, it's my life. It's around me and what I'm seeing. I need to grow as a writer a little bit to step in another pair of shoes, without making it preachy. It's like Ghost. He's not making a whole verse about [political ideas], but when he does say it, you're gonna listen to it and really hear him.
Going back to the idea of being embedded in the city's energy with your friends: tell me about "Pretty Bull," and the idea of "every night at the Tunnel in one."
You hear the stories about the Tunnel from the old heads, and you see it in so many different documentaries. All the hip-hop documentaries, it's like: "We was at the Tunnel, mothafuckas was gettin' stabbed." And some house documentary will be like, "The craziest fuckin rave at the Tunnel..."
That's so true!
But that's each night, all different nights. The gay night, the rave night. Now, these days, I feel like you're out and it's every night in one. Everyone [from all these different groups] is out together and having a good time. So [the song speaks about] this kind of imaginary party I came up with in my head, of people I've known from my past. Like Mykki Blanco. I've known Mikey from back in the day; I remember thinking he was such an ill artist and poet. At the beginning of Ratking, he came through up on 140th with all these raps, all these bars. It was crazy! A couple months later: boom. I was so happy for him. So [in "Pretty Bull"] it was the idea of having him out, and my homie Slicky out too, who I see every day. The ravers out, the skaters out. It creates a dope image in your head.
What do you hope people take from the record?
A lot of times, rap is some fantasy shit. I lowkey want kids to relate to this in a way. It's a specific story, but anything — the smallest thing — can be the biggest obstacle to someone if that's what they're going through.
'No Mountains in Manhattan' is available now via XL Recordings.
Related: Watch Wiki Hit the Campaign Trail in His New Video for "Mayor"