learning about body positive swimwear in jamaica
Prism swimwear takes us to the Caribbean island with i-D cover star Paloma Elsesser.
Amanda Charchian
Prism founder Anna Laub knows a thing or two about body positivity. The former model, turned fashion journalist, turned fashion designer, founded Prism when she was unable to find a pair of optical frames that suited her. What started as a small line of glasses soon grew to include swimwear, sunglasses, beach and poolside cover-ups and everything else you might need for a break in the sun. Now, nearly a decade on, Prism's progressive approach to body positivity has made it one of fashion's go to brands, with Anna winning the British Fashion Award for Accessory Designer of the Year in 2015.
Last month, to mark the launch of Prism's Resort 19 collection, Anna invited a tight knit group of friends to a destination show at the SkyLark Hotel in Jamaica. i-D cover star and model Paloma Elsesser, director Zoe Cassavetes, photographer Amanda Charchian, fashion stylist and blogger Tina Leung, and Geraldine Chung, the owner of cult Los Angeles boutique LCD, were amongst the crew who descended on the beach town of Negril. "I wanted to do something different," Anna tells i-D. "So I brought an amazing group of people together in Jamaica to experience something awesome." Casting Jamaican models from nearby Montego Bay, Anna showed her collection on Negril's white sandy beach with rum cocktails and a guest performance from Sony's latest signing, hotly tipped reggae star Koffee.
It was a new approach to her standard New York Fashion Week presentation, and one that worked. While her collection of tiger print swimwear, bohemian cover ups and graded bikinis were exactly what you want to be wearing on the beach this summer, for Anna the biggest success was seeing her friends and guests -- all different shapes and sizes, ages and backgrounds -- feeling comfortable on the beach in her designs. A remarkable feat for any designer. To celebrate, we caught up with Anna to chat body positivity on the beach and her notes on being a woman.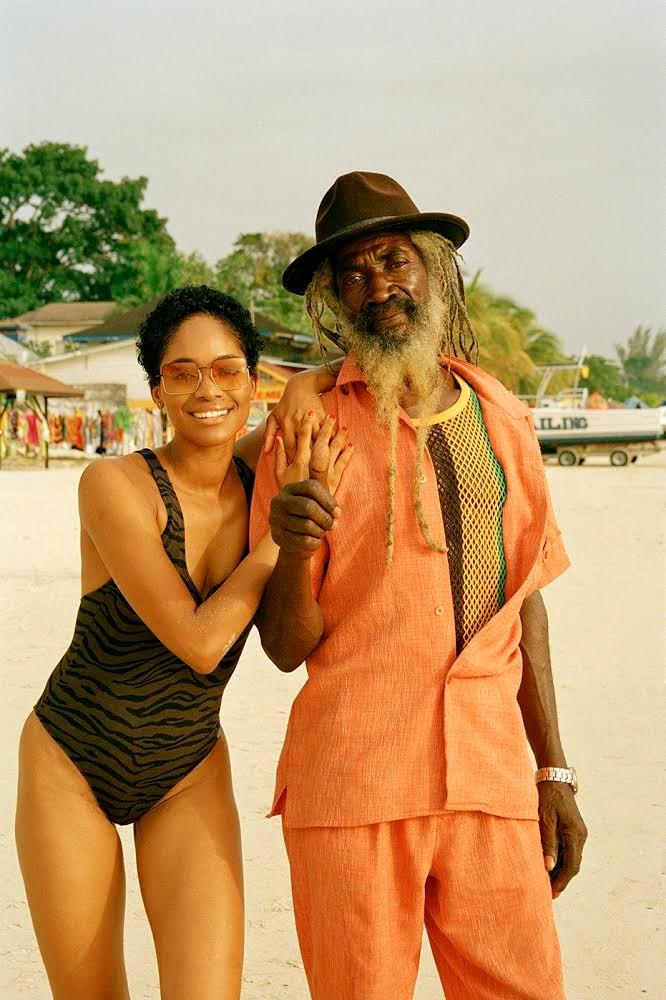 The most important thing for me as a female designer is… to cater for all shapes and sizes. I always found it strange that underwear companies paid so much attention to structure and most swimwear brands didn't. The original idea with my swimwear is to make pieces that mould and shape your body to look as best as it can and therefore make you feel as good as you can. I want my swimwear to be something you love and are excited about wearing.
'Body positivity' means… accepting who you are, what your shape is and being happy and confident with it.
The best advice anyone has ever given me about the female body is… OWN IT. You've only get one body and it's amazing what that body can do for you. Appreciate it, love it and be proud of it.
My advice for women feeling uncomfortable on the beach is… Confidence is everything. It's amazing how women who hold themselves well look a thousand times better than women without confidence who may have better bodies. Be proud of your body whatever it's shape!
The best thing about being a woman is… So many things – having babies is a pretty amazing thing to be able to do!
The hardest thing about being a woman is… Having to do it all. While I am the first to say I want it all and I do try to have it all - the "modern day having-it-all" is not the easiest reality.
The women I most admire are… the women who find a balance – who do what they love, find time for their children, families, friends and themselves.
The book or film that has inspired me to be the woman I am today is… Of course I've been inspired by books and films, but really it was my mum and grandma who showed me how it was done. My grandmother didn't have an easy life but she never complained, she just got on with everything and was one of the most independent and creative forces I've ever encountered. She made everything herself – from pottery, to jumpers, to bread, to growing flowers and vegetables. My mum is the same.
If I could go back in time, I would tell my 16-year-old self… Don't be so worried about what's next. Enjoy the moment. You realize later in life that when you are young you have a freedom that is unmatchable and you need to really enjoy it. Today with social media, people are so obsessed with recording everything that they rarely just enjoy something unabashedly in the moment.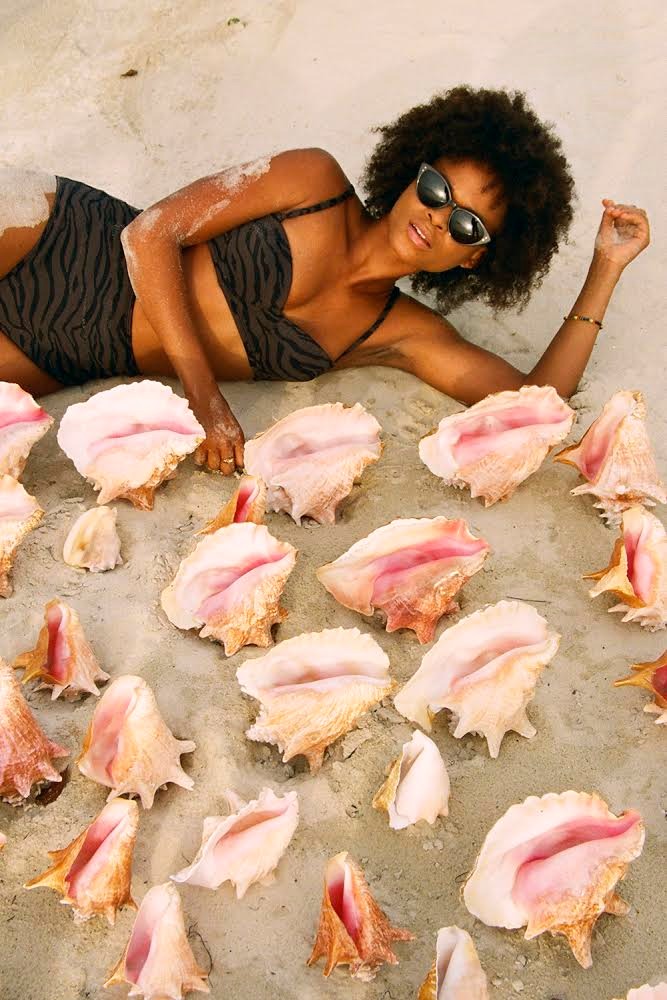 The women I would most love to see wearing Prism this summer are… the women who already wear Prism! From my mum, to Paloma Elsesser, Zoe Cassavetes, Lena Dunham, Rihanna and Beyoncé... But I would love to see Michelle Obama in Prism, what an inspiring woman!
When I am designing… I have the real female in mind. I love being creative but at the end of my creativity is a reality of how that woman actually lives, functions and feels.
Feminism to me is… equality. Anyone who isn't a feminist, man or woman, is not for equal rights for men and women, whether in the workplace or elsewhere.
I am happiest when… I am on holiday with my son Lucien and partner, Pierre and all our friends and family.
This article originally appeared on i-D UK.