Images courtesy of Glazed.
glazed nyc is the nyc accessories brand inspired by trailblazing black women
Watch their opulent new film set in an 80s-inspired boudoir.
Images courtesy of Glazed.
Shelby Macklin and Banna Gebremichael met when they sat next to each other in entrepreneurship class at their NYC college, seven years ago. The two became instant best friends, then roommates, spending the city's notorious 2014 polar vortex together. As the snow hammered down outside, nightlife was momentarily stalled. "The idea of being cute and having to go out in two degree weather just seemed so unrealistic," Banna recalls. Instead, they cooked up a brand that would grow into a line of functional accessories with a thick layer of glamour. Shelby and Banna launched Glazed NYC in December 2015, before evolving the line into more of a lifestyle platform. Glazed has since been busy establishing an Instagram archive of vintage references, interviewing femmes in fashion and all aspects of culture, and remaining the definitive beret brand for any cool girl I've met in NYC thus far. Watch the teaser for Glazed's new collection, in the rich 80s style that Shelby and Banna have tapped to perfection, and read them chat about their journey.

Where did the name Glazed come from?
We like to think of our accessories as adding a glaze to your look: the cherry-on-top, the final touch that ties it all together.
What were some initial references for Glazed? Where do you dig for inspiration?
Mainly black women throughout history. Pop culture trailblazers like Donyale Luna, Nina Simone, and Josephine Baker, and musical influences like Diana Ross, Cher, Lil' Kim, Selena, and Missy Elliot. We are also heavily influenced by the 80s and 90s supermodel era — times when models did their own makeup backstage before hitting the catwalk. We love the level of drama and inventiveness of the era, and how diverse fashion was becoming with Naomi Campbell, Iman, Brandi Quinones, Christy Turlington, Alek Wek, and Oluchi Onweagba. 80s art deco interior design is also a major reference point. We love interiors with marble, shell-shaped furniture and bubble glass walls. Most of our research is done online on Pinterest and Tumblr and through old books and magazines we have collected over the years — it's always nice to have something physical to revisit over time.
Where does a "Glazed Girl" go out in NYC?
She is usually out supporting her network of amazingly talented friends at their events, somewhere Downtown or in Brooklyn.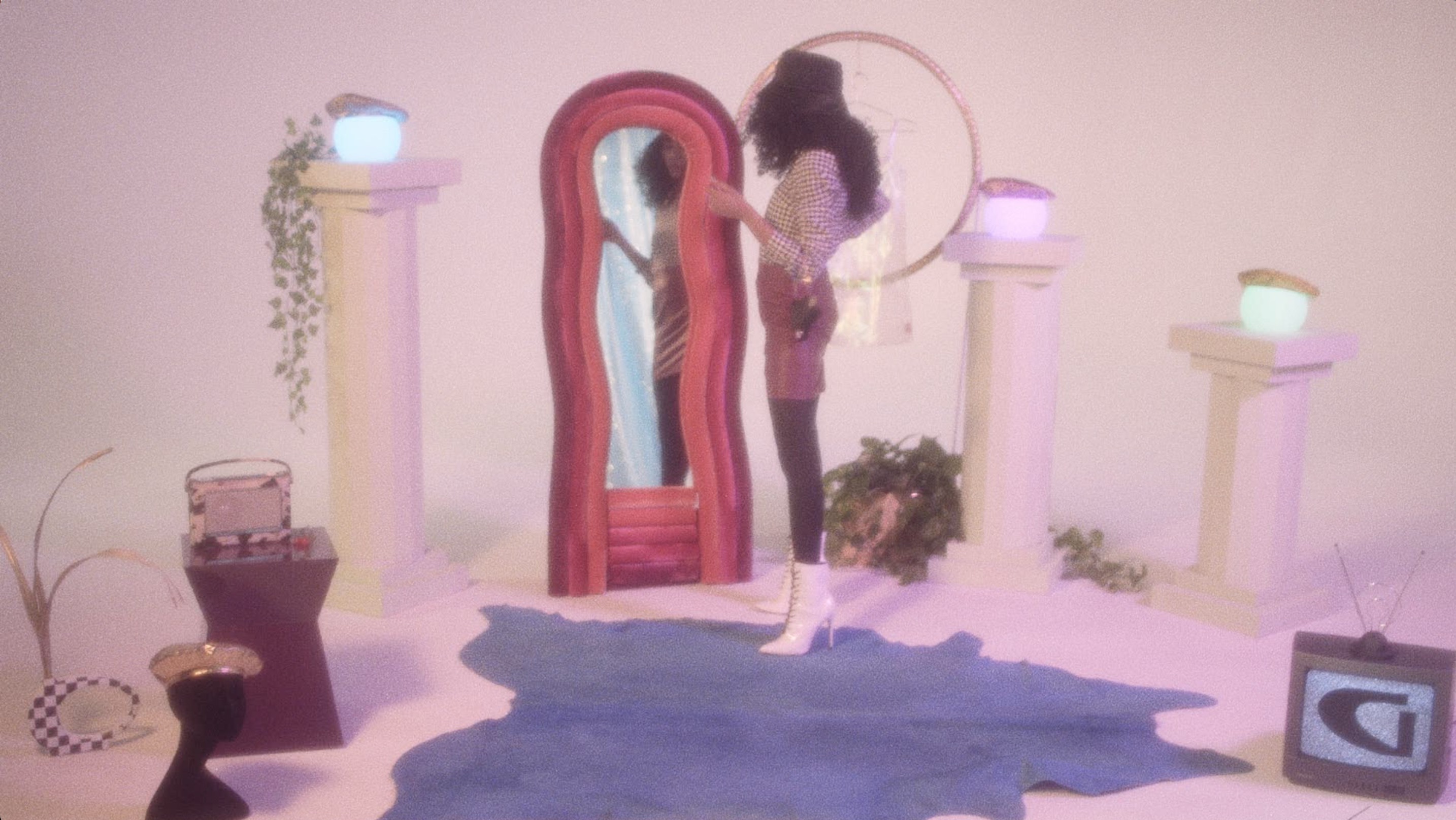 What's it like being a business founded, owned, and operated by two very young women? Do you feel confident in your business skills or are you mostly learning as you go?
Honestly, it's both! We both studied the business aspect of fashion and feel very confident in those skills. With that being said, there really is no book of answers for every challenge and situation that comes with running a business so we are learning more and more everyday.
How does being best friends with your business partner work? Who is in charge of each different department of the business?
Being best friends and business partners has been amazing for us. Banna focuses on the creative direction, marketing, and sales while Shelby sources and designs the accessories and handles logistics, like fulfillment of orders and customer service. We are both able to be completely professional and honest so we're able to communicate our expectations without feeling compromised or stifled in any way. We are a great team because we do not allow our egos to get in the way, everything we do is what is best for the brand.
How do you balance your full time jobs with Glazed? Do you have to sacrifice one or the other sometimes?
Over time we learned how to maneuver through our busy schedules. There are definitely challenging moments but we have never had to sacrifice one for the other. We are actually really happy at our full time jobs because we are able to apply our experience to our roles within Glazed — Banna works at a fashion branding agency and Shelby works in finance. It's not only our company, it's our lifestyle, so whenever we get the chance, we are working to research, improve, and expand Glazed.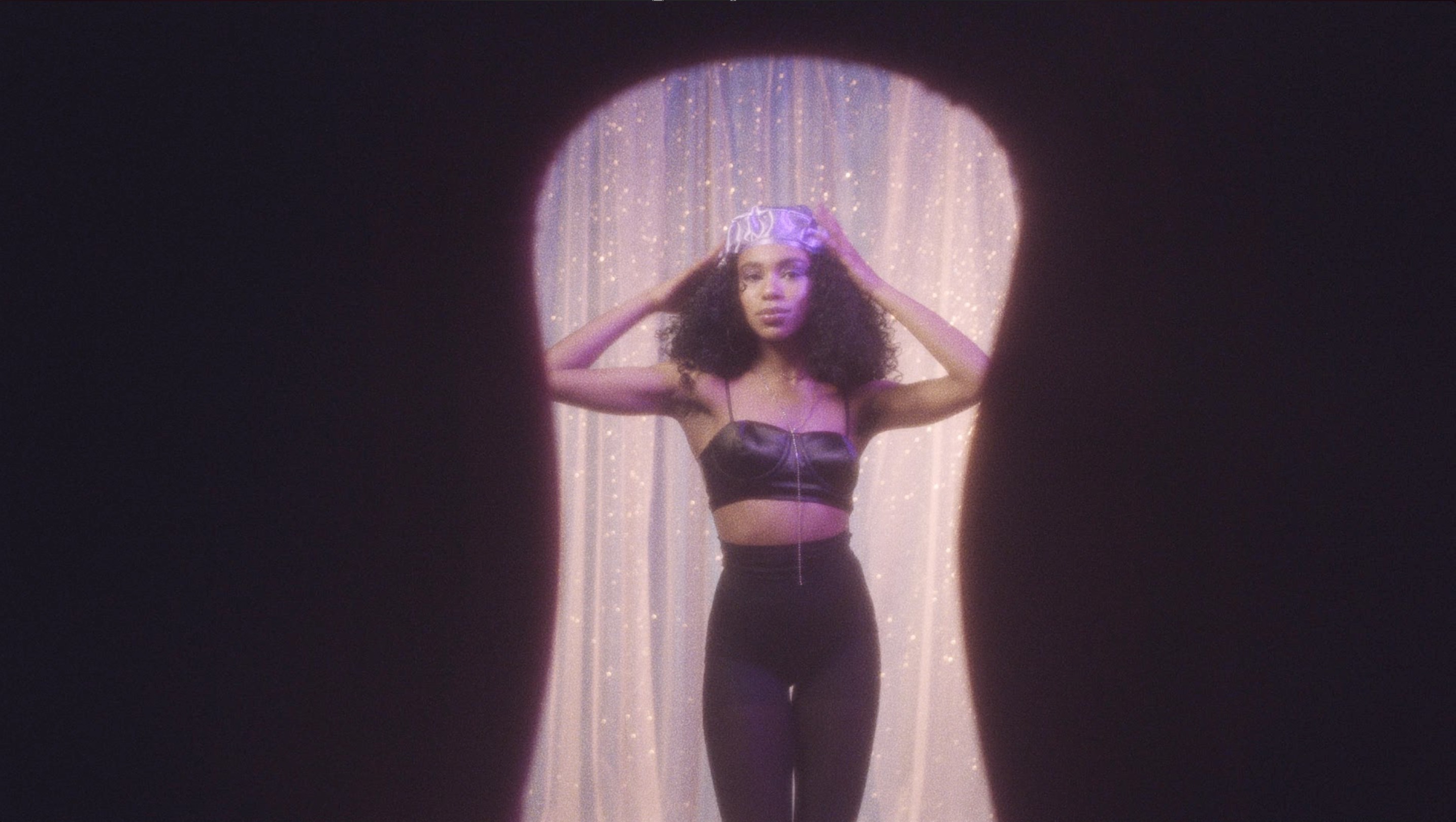 Tell me about this collection and the inspiration and concept of it.
Our new satin collection is inspired by a summer in Paris. Bijoux means jewel in French and each beret is named after a different jewel by color: Amethyst, Axinite, Peridot, and Rose Quartz. We actually shot the Bijoux Collection in Paris as well which was such a treat.
Let's talk about the process of making this video.
We wanted to work on another video for some time and Shelby came across Anna Ling's Instagram and DM'd her. Anna took the reins on this project as the director and brought you in as the producer. Anna came up with the concept of a girl in her Glazed sanctuary transitioning her look from day to evening, which perfectly explains the functionality of our new collection of satin pieces featured in the video. The set was designed by Leeza Reesenberger, who perfectly captured the style of interiors we love to reference and post on our social media and website. We had so many people involved on set who were all so passionate about the project and brought the best energy. Shout out to Dylan, who is really a star and such a pleasure to work with as well.
What advice do you give to younger people who want to start their own businesses? Or to people who want to start designing?
Use your resources and don't be afraid to ask for help! It's so important to know what you are getting yourself into, and it helps to build a strong foundation of understanding because there will definitely be moments when you have to motivate yourself. You must invest your money, time, and energy in yourself before expecting anyone else to invest in you. It's so easy to get lost in the sauce these days but you have to stay true to your vision because that is what will help you cut through the noise.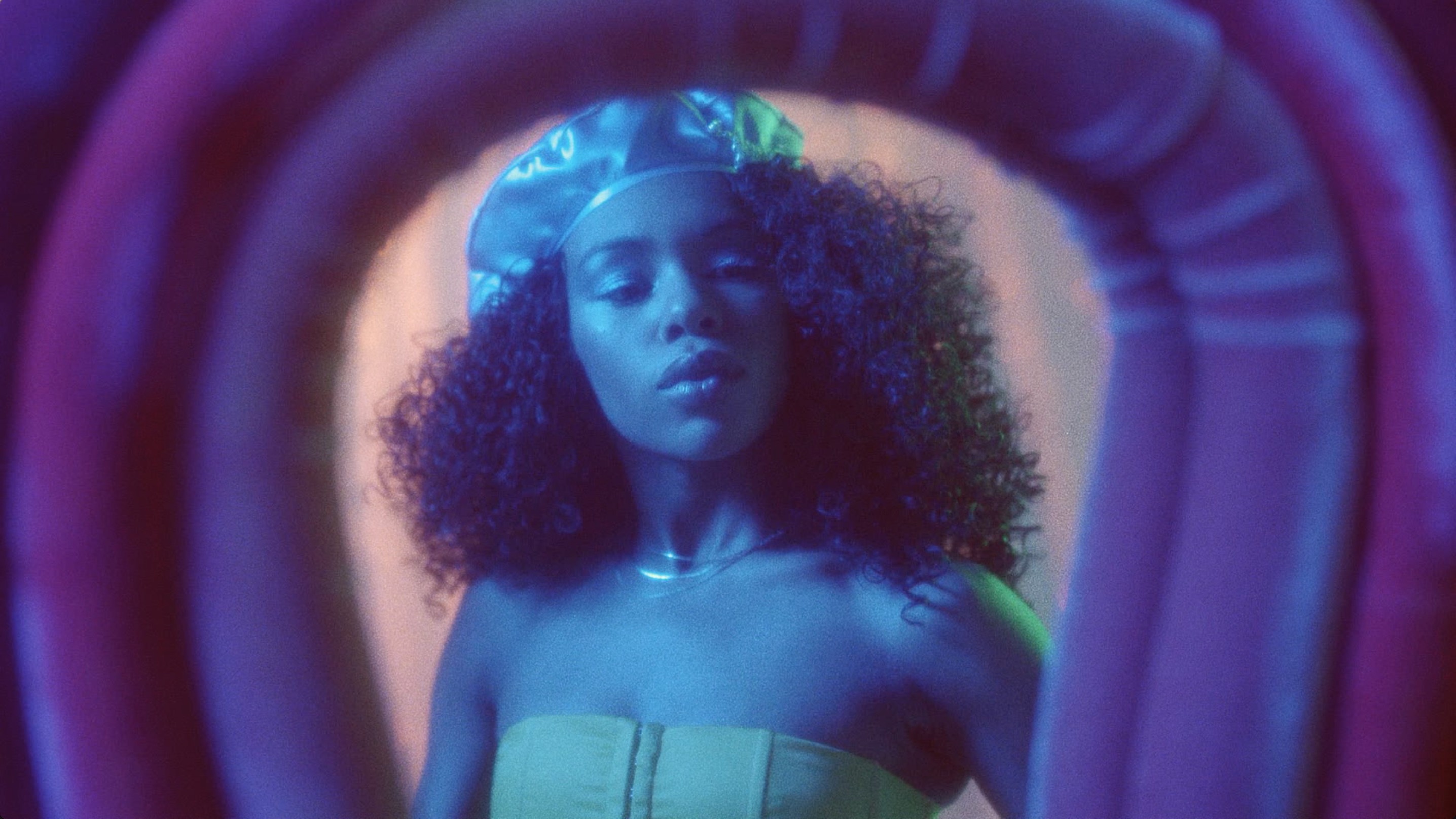 Who's doing it right in the fashion design game? Anyone who you're obsessed with?
Shelby: Orseund Iris, Area, Ottolinger, Kim Shui, Eckhaus Latta, Molly Goddard.
Banna: Mowalola, Omondi, Gypsy Sport, Telfar, Dapper Dan, Kim Jones.
Must-follow Instagram accounts?
@shesvague, @virgomood, @gabriel_held_vintage. We've admired these three before we even started Glazed and they have all been so supportive to us over the years. We've actually interviewed @shesvage and @virgomood for our Glazed Girl of the Week interview series and our first lookbook shoot featured rare designer pieces from Gabriel's iconic vintage archive. Another account we can't get enough of lately is @thatbagisfake. We love his research and how he has receipts for pretty much every current trend.
Name an artist or piece of culture that gave you life when you were growing up.
Shelby: Betsey Johnson, Destiny's Child, Missy Elliot.
Banna: Michael Jackson, my parents' 80s furniture, Girlfriends (the show).
What's next for Glazed?
We have an event at The Break this Saturday for the release of our Bijoux collection. We will be projecting the video and have the new collection available to purchase in store. Our fall collection is already in the works — we are going to be expanding into a handful of new designs and are so excited to share! Look out for some Glazed sports merch dropping this fall as well.
Come celebrate with Shelby and Banna at The Break in Williamsburg this Saturday.
Credits.
Director Anna Ling
Producer Blair Cannon
Shot by Evan Burris Trout
Editor Camilla Hayman
Set designer Leeza Regensberger
Makeup Rachael Krutchkoff
Clothing from Danielle Guizio NYC
Starring Dylan the Gypsy