Images courtesy of Zohra Rahman.
meet the pakistani jewelry designer inspired by "kick me" signs
Lahore-based Zohra Rahman handcrafts paperclip earrings and loose leaf bangles.
Images courtesy of Zohra Rahman.
After honing her craft at London's Central Saint Martins, Zohra Rahman returned to her hometown of Lahore in the Punjab region of Pakistan to found her eponymous jewelry brand. Her imaginative and genderless jewelry designs skirt the lines of avant-garde and minimalism, taking inspiration from her surroundings: from contemporary design to mundane objects, like office supplies and shower hooks, to traditional Indian jewelry. Where some pieces appear brutalist, with jagged edges and points jutting from smooth bases, others are sleek and sculptural.
Frequently exploring the tension between form and function, Rahman reimagines everyday objects as precious bobbles. Her "Unsent Letters" collection was inspired by the "kick me" notes taped to schoolchildren's backs, resulting in a series of gold and silver rings, bangles, earrings, and brooches that look like bits of loose leaf paper torn up, folded, and wrapped around the body. Another collection, "Memo," transforms paperclips into simplistic adornments in the form of earrings and bracelets. She looked to nature for her recent works, which include a series of earrings evocative of spread butterfly wings, as well as a massive silver calendula flower statement earring. Though her references are far-flung, what holds true throughout is Rahman's dedication to the hand-made process.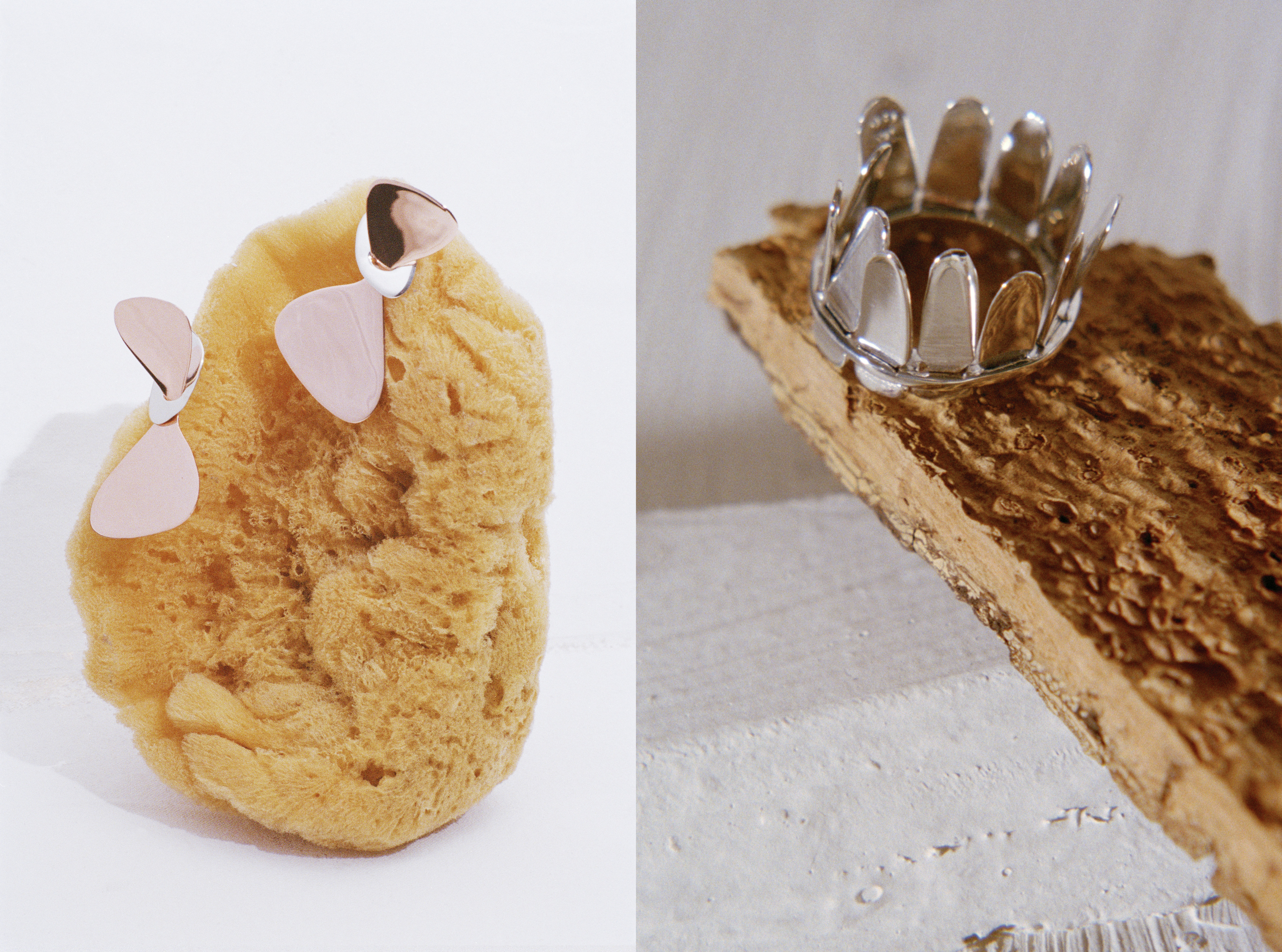 Collaborating with local artisans throughout the production process, Zohra Rahman's brand is a testament to the time-honored legacy of hand-craftsmanship in Lahore, which she continues through an in-house apprenticeship program. It is also a practice in ethical business, empowering the community in a region with few ethical regulations.

Hard at work on a new collection, Zohra Rahman chats with i-D about Lahori fashion, growing up in a creative family, and finding inspiration in unexpected places.
Describe your brand.
We believe in creating new forms in jewelry, contemporary designs meticulously crafted by hand. We strive for balance in design, creating forms and compositions that trap energy, pieces that are empowering, with attention to subtle details. A visual communication through form and construction. All our pieces are handcrafted in-house through an apprenticeship training program. We hope to create new conversations in contemporary jewelry locally and internationally, to have more of a bridge between Lahore and the rest of the world. Being situated in Lahore, I think it gives us a unique voice as a result of our resources and influences.
Your parents have a clothing brand in Pakistan.
It's called Generation. It was one of the first South Asian ready-to-wear brands, started in the 80s before I was born. At that time it was very unusual to find sizes in eastern clothes. Everyone bought cloth and got it stitched from a tailor.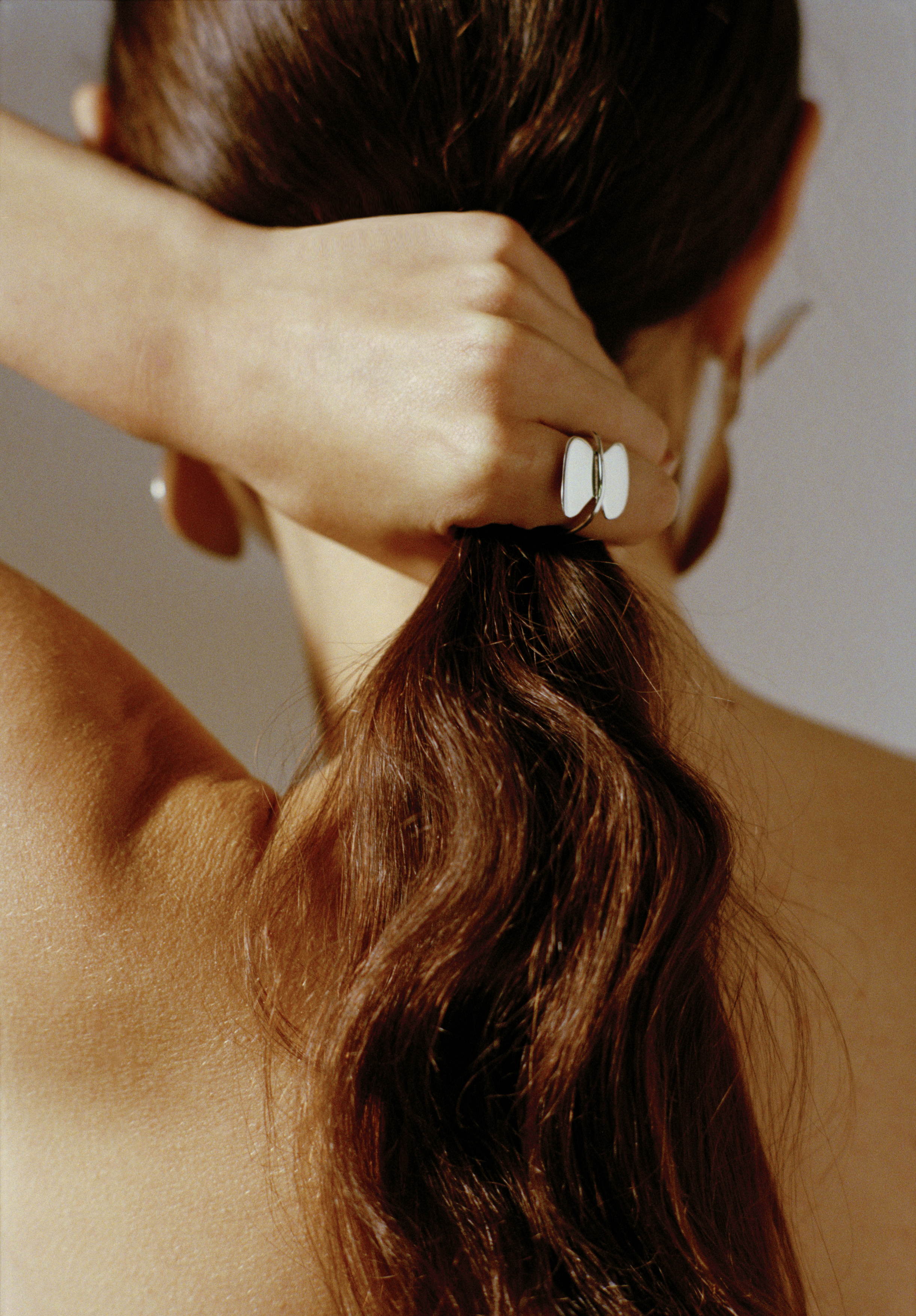 How did growing up within a creative, fashion-oriented family influence your own path as a designer?
I found creativity to be very natural and normal. I was always into art: I really enjoyed painting, drawing, and designing. I would design clothes for myself and, no matter how ridiculous, they would go into production. My family even gave me freedom to do photography for the brand and create ads, which was lots of fun! My siblings and I could cut our own hair and paint the walls as we wished so, creatively, it was quite free. At the time, I had no idea that this was not how it is in most homes. I think it's influenced me in the sense that I have pursued design as an art and craft rather than from a business mind. I genuinely get a lot of joy from coming up with a new design, concept, mechanism, or technique. I really can't imagine it any other way.
Your collections always feel conceptual and sculptural. Who or what are some of your inspirations or references?
I look at architecture, product design, sculptures, traditional and local crafts, bad graphics, disposable items, makeshift mechanisms — whatever draws my attention. At one point, I can be into traditional Mughal and Indian jewelry, and then also Malevich's abstract paintings, cinema posters, mass-produced toys, household items like shower hooks, and other mundane items.
Some designs even feel a little tongue-in-cheek, which I love. Like your Memos and Unsent Letters collections — how did those collections come about?
I conceived the "Unsent Letters" idea at Central Saint Martins, actually. I was trying to imitate a torn "kick me" note that kids would stick on people's backs in school. I revisited the idea again when I started the brand in order to explore it and flesh it out. "Memo" comes from my fascination with the mundane, drawing attention to forms that may be considered invaluable or go unnoticed. I wanted to take away its function in order to highlight its form, to create very classic jewelry pieces which one later realizes are all made from paperclips. Both collections may certainly be tongue-in-cheek, but I tried to avoid being outright silly.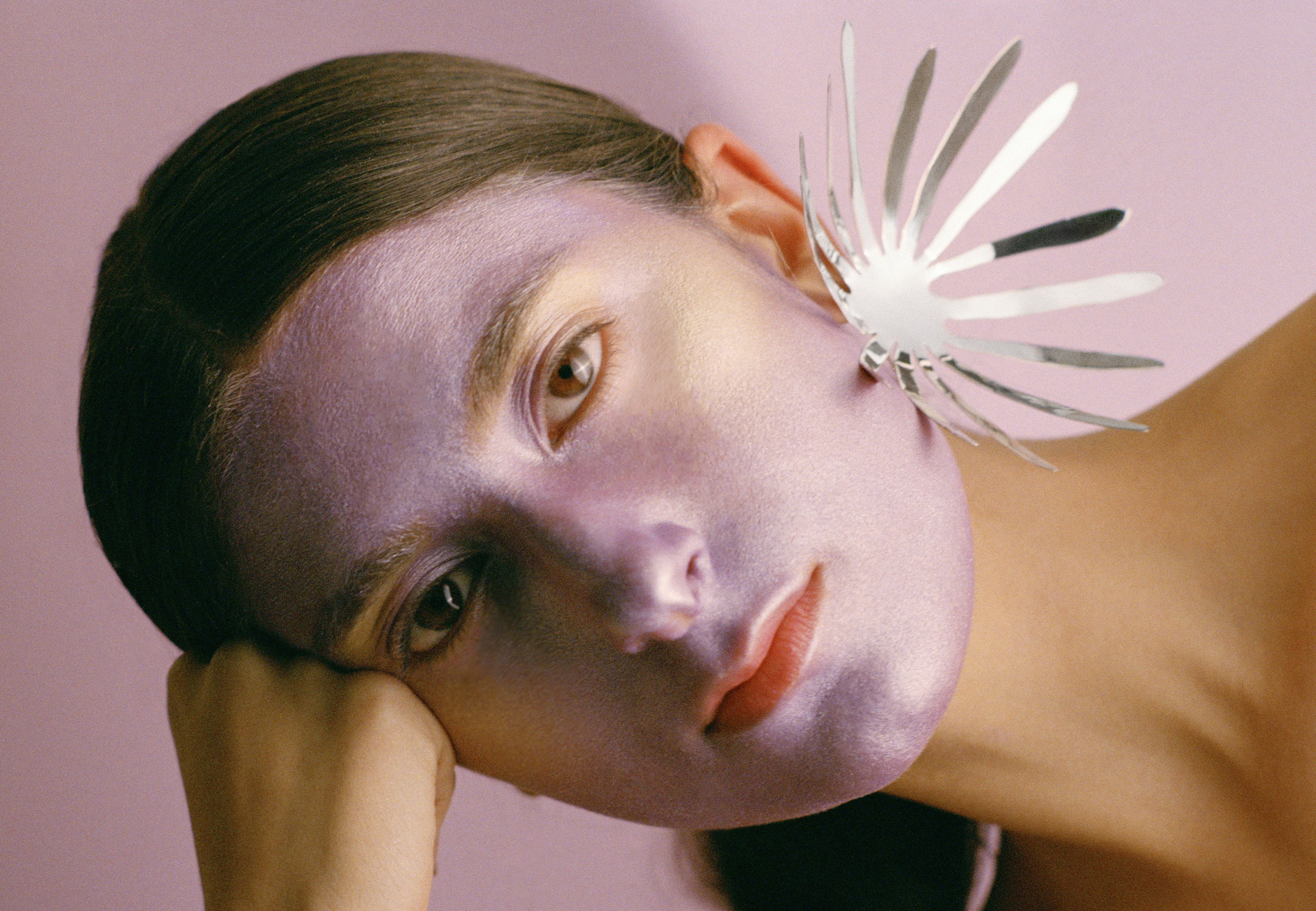 Is it important that your work be commercially viable?
I really wish it wasn't important! Yet, unfortunately, I'm starting to realize it might just be very important in order to survive. Having said that, I think I'm still youngish and in denial.
Describe your studio. What do you love about your workspace?
My studio used to be my mother's therapy rooms — she's a psychologist, as well [as a designer]. I have repurposed them. There are lots of solid wood tables, tools, and machines in the workshop. As space is limited, I like to keep it multifunctional and modular.
What do you love about the hand-making process?
The finished piece is so much more precious than just its compositional materials. Behind it is a person who has made it with a lot of care and skill. I think handmade pieces carry so much soul. They definitely have a different energy.
You studied at Central Saint Martins but returned to Pakistan to build your brand. What do you love about making work in Lahore?
The contemporary market is not as saturated here, so it gives me a lot of freedom and space to find my voice and experiment. Also, there aren't many people doing this kind of stuff here. It's fun to be able to chalk out the idea of jewelry and then find new ways of expression. Another thing I love about being in Lahore is that handcraft is very much alive here. It's more reliable than machine-made pieces to be honest. One can get anything made, from getting the stones cut to customized furniture to bespoke clothes.