Photography Angela Pham / BFA
mette towley wants to be hollywood's next action hero
Having her head shaved by Rihanna was "the most insane top moment of my life" — but Revlon's new global beauty ambassador is just getting started.
Photography Angela Pham / BFA
It's been almost a year since Rihanna shaved the head of dancer Mette Towley for N.E.R.D.'s Lemon video. While Towley had been dancing for Pharrell for over three years at that point, the iconic moment and following performance quickly catapulted the talented performer into the pop-culture spotlight.
But Towley refuses to let that be her one defining moment. Since then, she has appeared in numerous other projects, starring as a badass female hero figure in the recent boundary-breaking video for Duckwrth's Boy. Towley also directed the choreo for this year's Met Gala videos, inspired Serena Williams to tear up an airport runway for Vogue, has continued to dance for N.E.R.D. on the group's tour, and was announced as a brand ambassador and creative consultant for Revlon.
Her newest moves in the beauty industry were something Towley "didn't know was possible." While she's always known she'd become a dancer, she now has her sights set on other industries too. "I just want to go," she says. "I want to go even bigger." One item on her to-do list is starring in an action movie, which, after seeing the fight scene in "Boy," doesn't feel out of reach for the performer.
At the Brooklyn launch party for Revlon's Live Boldly and Lash Loudly campaigns, Towley wore her hair almost as short as when Rihanna shaved it, and spent the majority of her evening joining dancing circles and doing the Level Up challenge with Ciara. In between dance battles, she filled i-D in on her whirlwind year, and her plans for world domination.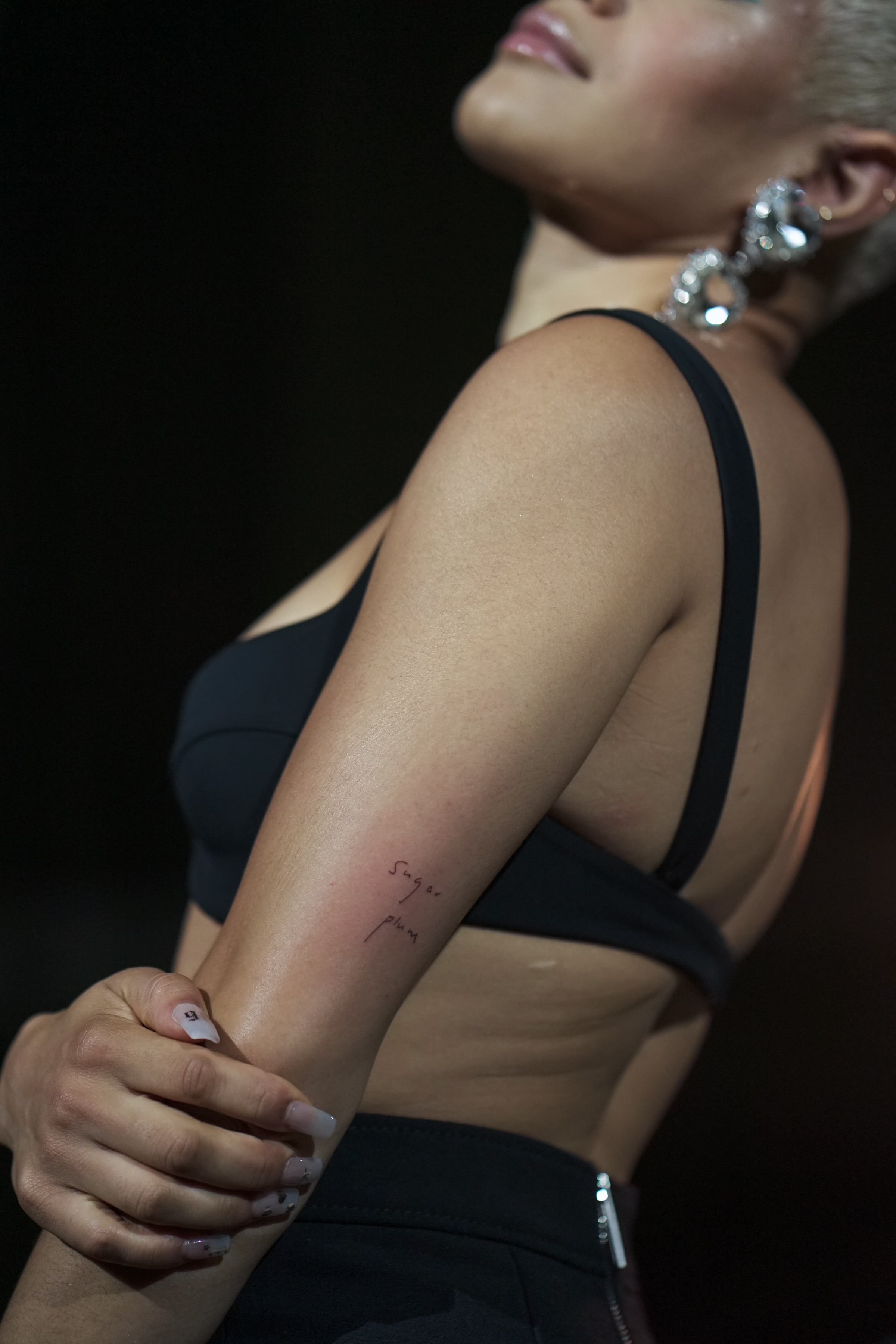 The past few years have been pretty crazy for you. How does it feel looking back on it all?
It's been the most incredible five years. October will be my five-year anniversary living in Los Angeles and [mark] four and a half years working for Pharrell Williams. Before that I was living in Minnesota and finishing my college degree. After I graduated, I moved to L.A. to audition and started dancing for Pharrell from there. I feel like the years from 23 to 27 have really been [transformative] years for me.
Let's address Rihanna shaving your head in the Lemon music video. I'm sure you get asked this all the time, but how was it?
Having my head shaved by Rihanna was the most insane top moment of my life. She's an artist who I think [uses] her platform for really incredible purposes. She's not only a fashion icon, but the woman who Rihanna is for the world is someone who I think just breathes compassion and a beautiful spirit. Having someone like that [shave my head] was amazing because I do believe that there's a certain energy transfer with someone who's cutting your hair, or even when you're getting your nails done.
And you must like the change? Because you've kept it short ever since.
This is actually the longest it's been since. But yeah, I started to appreciate my face in new ways. It's funny, all my aunts have short hair and my mother has short hair, so I went home for Christmas and it was like, "Oh wait, now I'm really part of the family, really part of this legacy."
You've been dancing for Pharrell since 2014, but the Lemon video last year really propelled you into the spotlight. How has your life changed since?
It changed everything for me because I really got in touch with what my performance means to people. I've had a lot of people, especially when I'm in New York, come up to me and say, "Wow, your performance meant this to me." Or telling me that they start their day with that video. I just see what's possible now, for everyone. I'm a girl from Minnesota who grew up with a family that really just let me be. I'm a real testament to what comes to someone who is allowed to be themselves and allowed to have the privilege to just dance, sing, express.
You've also become Revlon's new face this year. How does it feel to be at this event tonight with the brand?
I feel so ecstatic to be a global brand ambassador for Revlon because it's such an iconic beauty brand and company. But the coolest thing is, this event was like a partnership between us and they really care about my point of view. I've always wanted to work with a brand that has a real respect for artists and the piece of content that we made for the Volumizing Mascara was just that, you know, it was a true collaboration with Revlon, me, and [classical ballet dancer] David Hallberg.
And what does the brand's Live Boldly campaign mean to you?
To me it means to shift the narrative and to broaden what your narrative is. It means taking risks, asking questions and, particularly for me as a performance artist, giving it all physically, mentally, and emotionally. What's really important is that people feel reflected in my work and I'm really driven to really build bridges between people all around the world through my performance space. So that's living boldly for me. And I think that's what's really cool about 2018.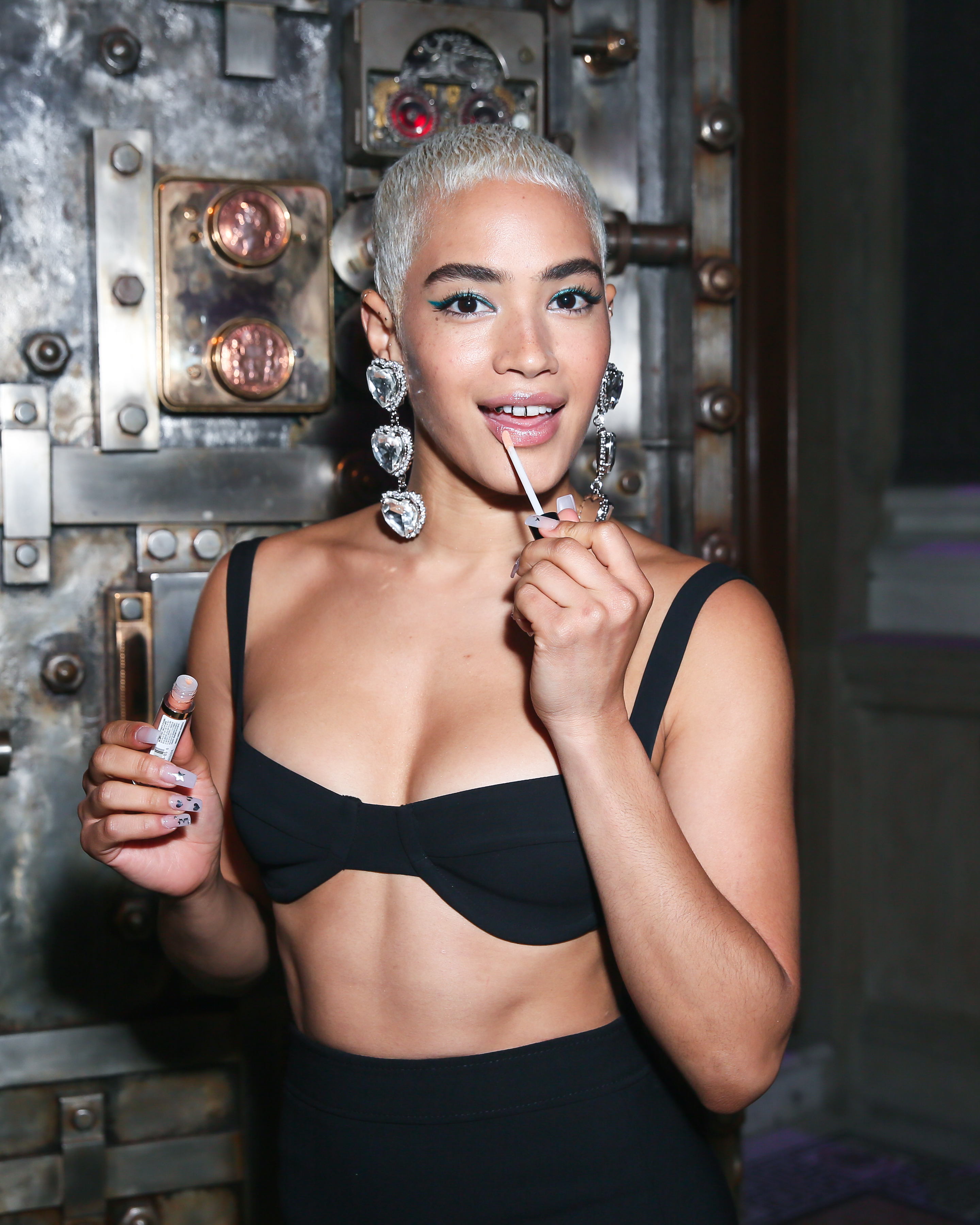 Would your younger self have expected you to be doing what you do now?
I always saw myself being a performer, but I did not expect to be a face of a brand. My mom used Revlon products when I was growing up. We used to go to the store and I would see all these beautiful women and I didn't know that was possible for me. It doesn't get old. It's really the time in the beauty industry for inclusivity for women, and for men too.
What can we expect next? Fill us in on some of your future plans.
I still wake up every day and there are parts of me that are very much satisfied, but there's such a hunger in me and now that I see what's possible and I see the imprint I can have on the world. I want to be an actress. I also really want to create my own dance content with my peers, really driven by narrative. I actually have some cool projects coming out soon with a few of my director friends and I'm still on tour with N.E.R.D. We have dates up until November. Oh, and I really want to move to New York. There's been such a collaborative spirit for me here.
What would be your dream movie role?
Catwoman. I don't even need to think about it. Plus, Halle Berry was also a Revlon ambassador, so I'm hoping there may be a theme here.
Is there a piece of advice you'd give people who are looking to follow your path?
People say this all the time, but it's the most difficult and simple thing — to remain true to yourself, because we're constantly dealing with the power structure of society and our own interior dialogues. You have to sift through the madness and really get to the core truth of who you are and what you want to say to the world. I just think that people have an exponential amount of life and success ahead of them.
This article originally appeared on i-D US.
Tagged: