supreme takes over the 'new york post'
Streetwear's biggest beast drops its fall/winter 18 lookbook — and an ingenious cover wrap.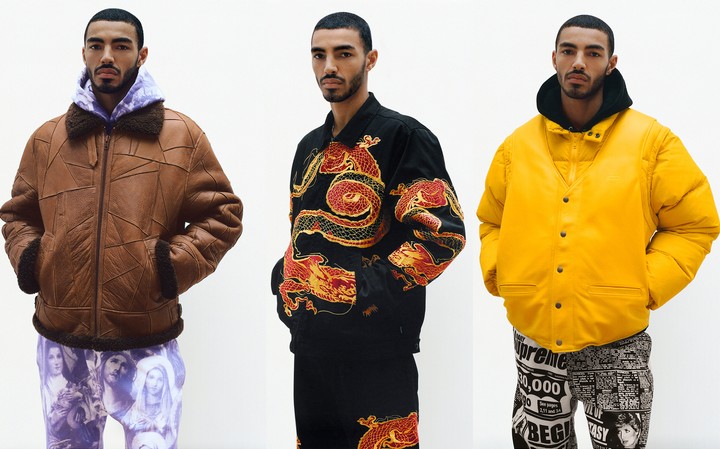 Images courtesy of Supreme.
On the day the New York Post is wrapped in the iconic red box logo (keep your eyes locked on Grailed for the first obscenely priced re-sale), Supreme have shared its fall/winter 18 lookbook, announced that its online shop will re-open on August 20 and that future weekly releases will resume on Thursdays. Queue, hypebeasts hyperventilating the world-over.

After rumors circulated over the weekend among Supreme stans, the brand confirmed the promotional cover wrap this morning as it released a video showing today's New York Post on the printing press. Given that Alexander Wang collaborated with the Post's Page Six for a men's capsule collection earlier this year, the streetwear giant's takeover of the front page appears to be far more straightforward — we don't think even this collaboration would even feature in Supreme's top twenty wildest creative coming togethers — but it certainly focuses the fashion conversation back on it. So, today is the ideal time to share the Supreme fall/winter 18 collection and drop details.
The fall/winter 18 lookbook will leave you wishing the summer away as you daydream about upcoming colder days and worry about future bank balances. From patchwork shearling B-3 jackets to the Supreme/Schott collaborative puffas, faux-fur jackets to Gore-Tex parkas, dragon-print work coats to Casino print down jackets, it is pure coat porn filth but thankfully the images are suitable for work, so it's safe scroll away. Elsewhere, the Jesus and Mary-print tracksuits, newsprint skater pants and leopard panel sweatshirts are sure to be next season's must-haves.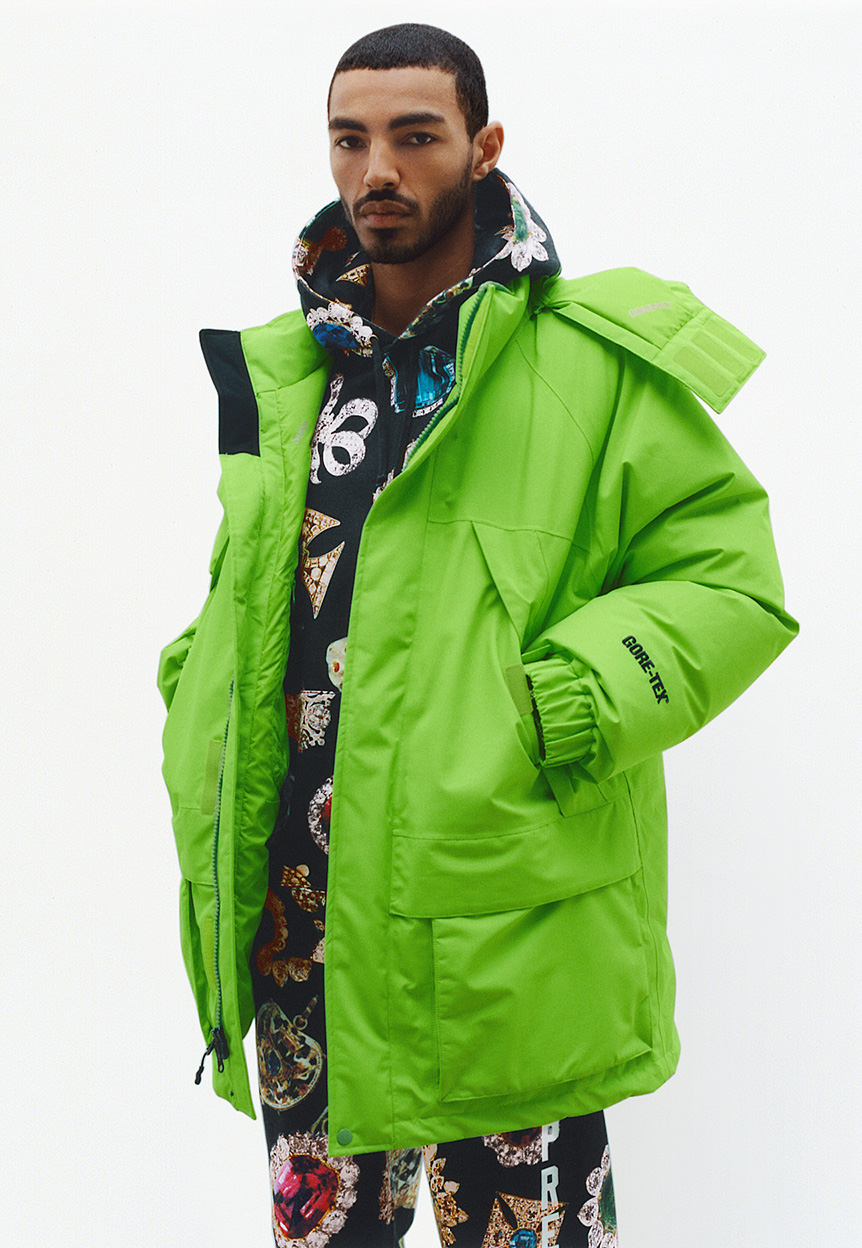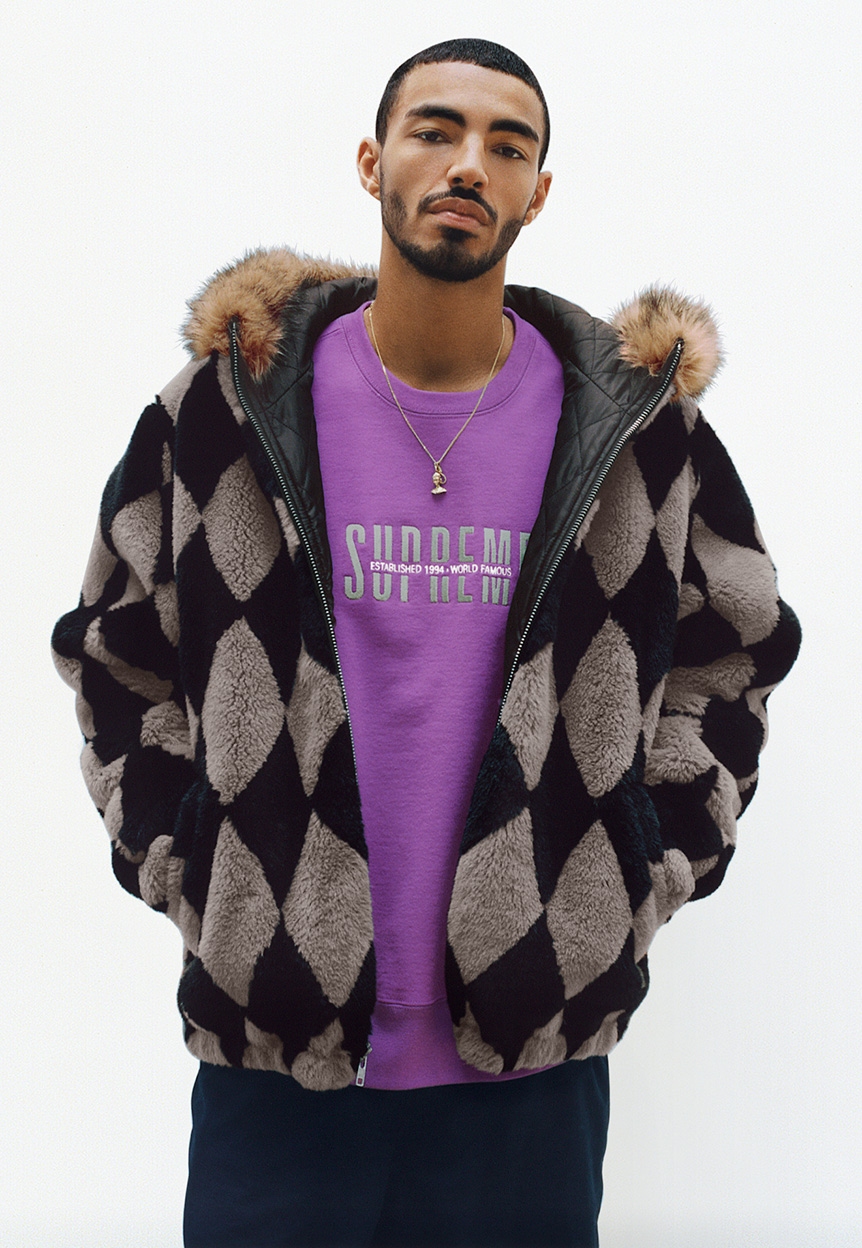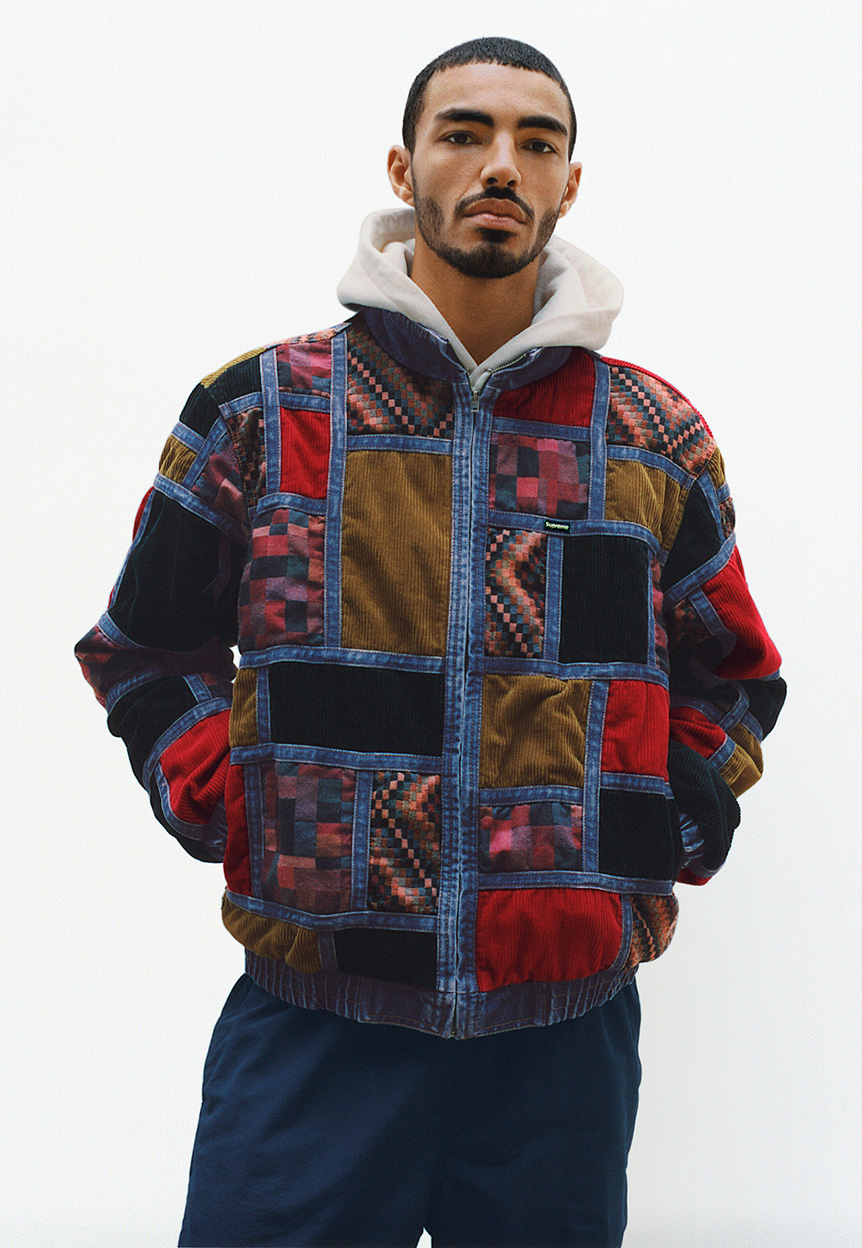 The Supreme autumn/winter collection will be available on August 16 at our NY, LA, London and Paris stores.
This article originally appeared on i-D UK.