victoria beckham is back inside a shopping bag for juergen teller
Like that wasn't enough, the designer will be getting behind the tills of her flagship store this Sunday.
|
10 September 2018, 12:41pm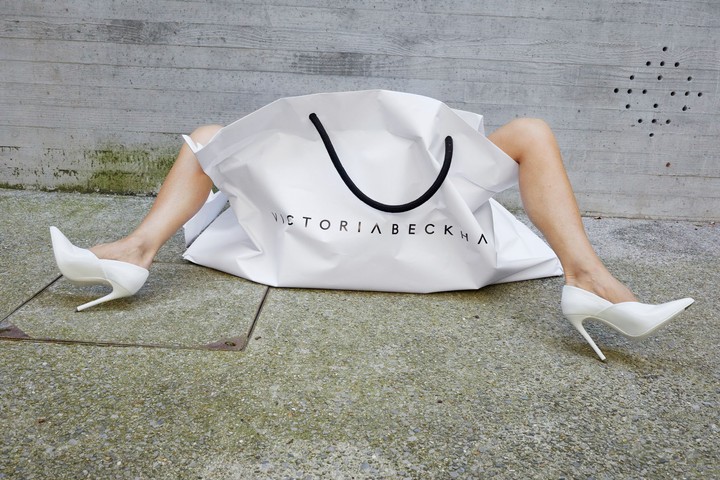 As you may have heard, Victoria Beckham's namesake brand is turning 10. To celebrate, she's taking her spring/summer 19 show to London Fashion Week, having previously shown in New York. She has also just released the brand's first ever campaign that stars herself.
In it, the designer sprawls around in a large VB shopping bag, rocking a considerable pair of towering heels. Look familiar? Back in 2008, Victoria got inside a similarly-large Marc Jacobs bag for a campaign.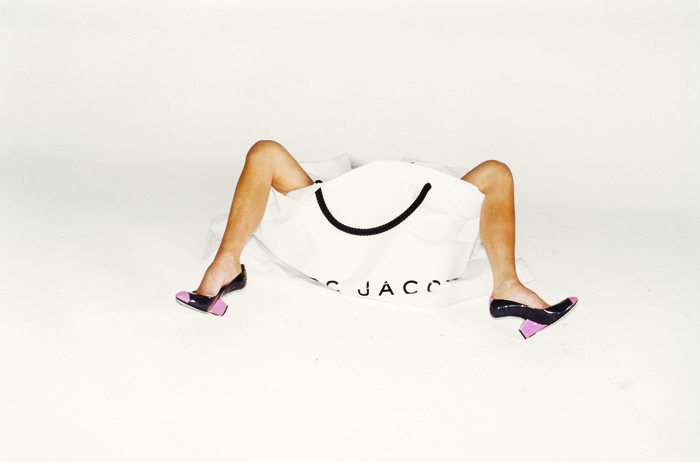 Looking to bring her fashion story full-circle, Victoria wanted to recreate those iconic images because, according to her, that large Marc Jacobs bag acted as something of a metaphor for her career. "When Marc Jacobs featured me coming out of a shopping bag a decade ago it really was just the beginning of my journey into the fashion industry," she explained in a press release. "It was funny and ironic and brilliantly captured by Juergen Teller. And it came out just as I was about to present my debut collection. So what better way of illustrating the story of the past 10 years than by revisiting the creative but this time with my own branded bag."
Shot, once again, by Juergen Teller, and with the blessing of Marc Jacobs, it's another self-referential move in Victoria's latest charm-offensive. "I have always put all of me in to my brand and I wanted to convey that message with these images. That I am and have been literally 'putting Victoria into Victoria Beckham since 2008'. If there was a strapline, that would be it! It's tongue-in-cheek but there's a real message in it for me."
As part of the 10 year celebrations, Victoria will also be releasing the campaign imagery on a limited edition T-shirt and getting behind the tills(!) of her flagship Dover Street London store on Sunday after the big show. The perfect opportunity to pick up a couple of chic navy jackets and maybe have a nice chat over the till with Vicky herself.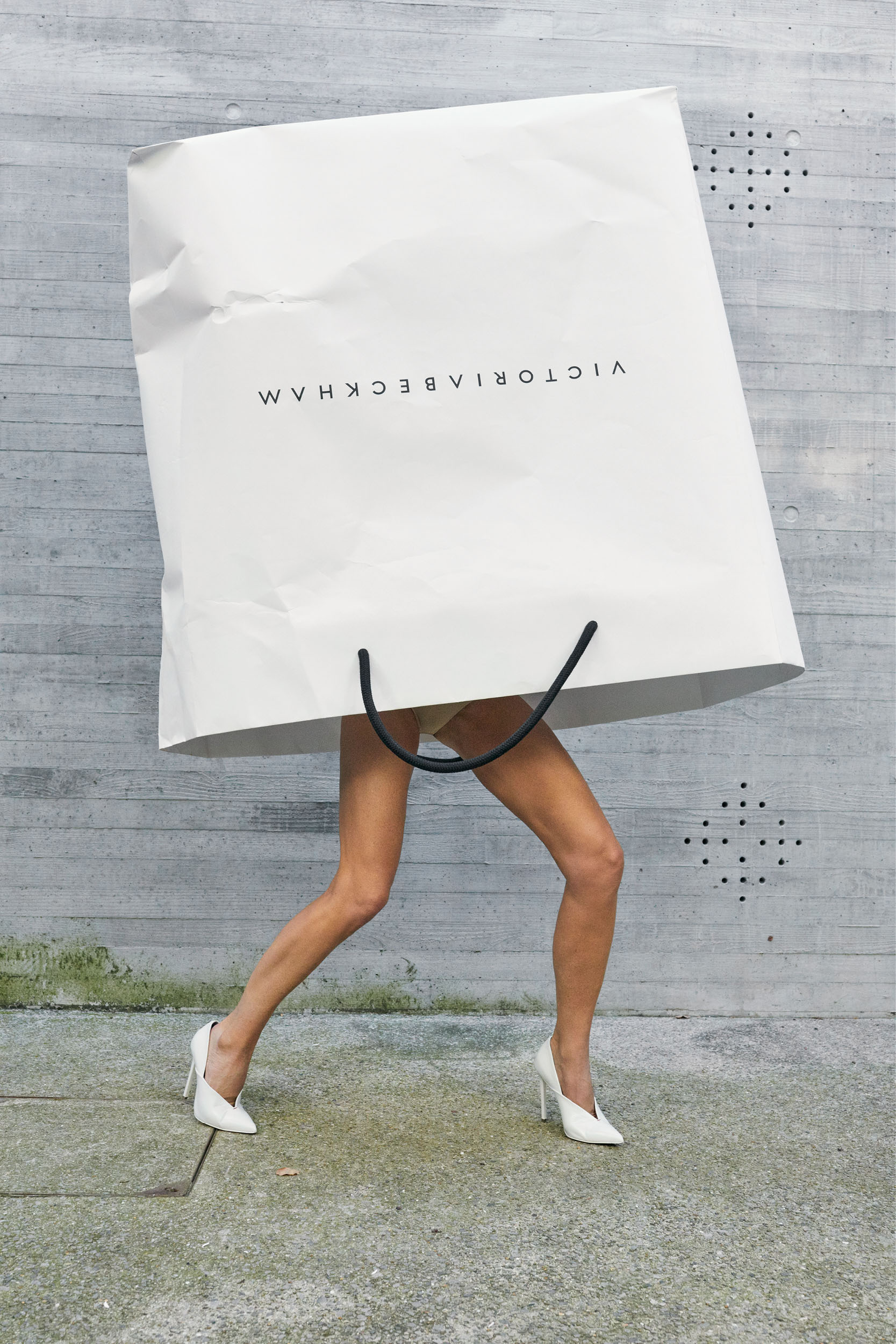 Read: "I think that people think I'm a miserable bitch. But that's people that don't know me." We look back to her debut i-D cover feature for The Secret Issue.
This article originally appeared on i-D UK.