watch a teaser for harmony korine's 'spring breakers' follow up
'The Beach Bum' stars Matthew McConaughey as a stoner poet named Moondog.
|
10 September 2018, 5:43am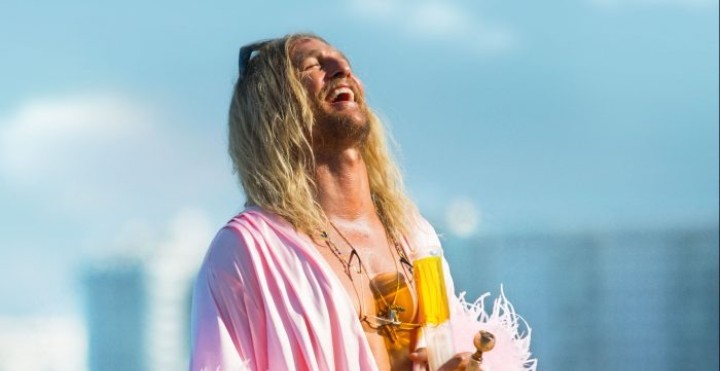 Image via YouTube
It's been hard to miss news about the production of Harmony Korine's follow up to Spring Breakers because of one key visual: Matthew McConaughey as a stoned surfer poet. Leaked set images from The Beach Bum hit social media last year and caused a bit of stir mostly for Matthew's wardrobe — matching tropical shirts and shorts, a sailing captains hat and a long blonde wig. Well now, finally, we have a teaser trailer for the film so we can get some context around the white trash aesthetic we've seen in leaked pictures.
The Beach Bum follows Matthew McConaughey's character Moondog, a perpetually high Florida-based poet that another character describes as "from another dimension". It's not just Matthew who's transformed himself for the film, Zac Efron also makes an appearance but with a highly spiked, frosted haircut and linear facial hair. Rounding out the cast is none other than Snoop Dogg, along with Isla Fisher, Jimmy Buffett and Martin Lawrence.
The Beach Bum looks like it'll be a hit with Harmony Korine fans — especially those who loved Spring Breakers — when it arrives in theatres in 2019. Check out the teaser trailer below: