Photography Mitchell Sams
alexander mcqueen explores british history
From Arcadia to Avalon, Sarah Burton goes on a journey to the past to find a modern-day Boudica.
Photography Mitchell Sams
Fashion Month has been dominated by conversation about what fashion -- and specifically, a fashion show -- should encompass, often suggesting the industry itself is in a state of anxiety and clothes are the last thing we're here to see. Sarah Burton, however, is a perennial reminder that exquisitely made clothes can sometimes be enough to express a canon of ideas, feelings, and sentiments.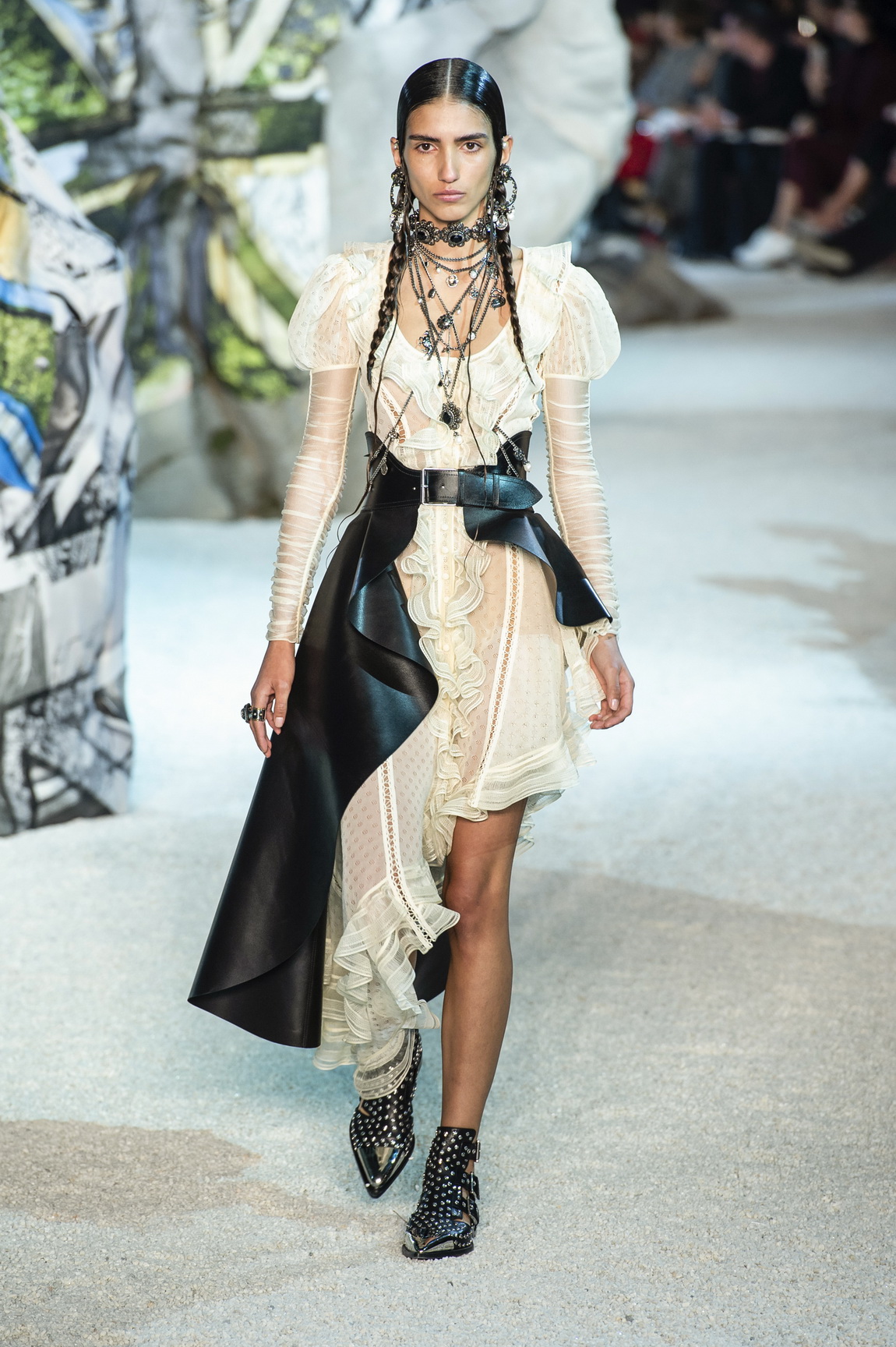 Burton's splicing of references from disparate centuries are always distinctly British, evoking the mythical romance of Avalon and Arcadia and the sweeping landscapes, pagan rituals, and folkloric traditions of Old 'Olde' England. This time she recreated the monumental stones of Avebury, an ancient ceremonial site thought to be older than Stonehenge, covered with the stained-glass canvases of Gilbert and George. All those ancient British sentiments were the cornerstones of the collection, too: Elizabethan crewel embroidery, pleated Victoriana bustles, dark Ophelia silks folded with pressed flowers, tapestry florals, corsetry hook-and-eye fastenings linking slithers of knitwear.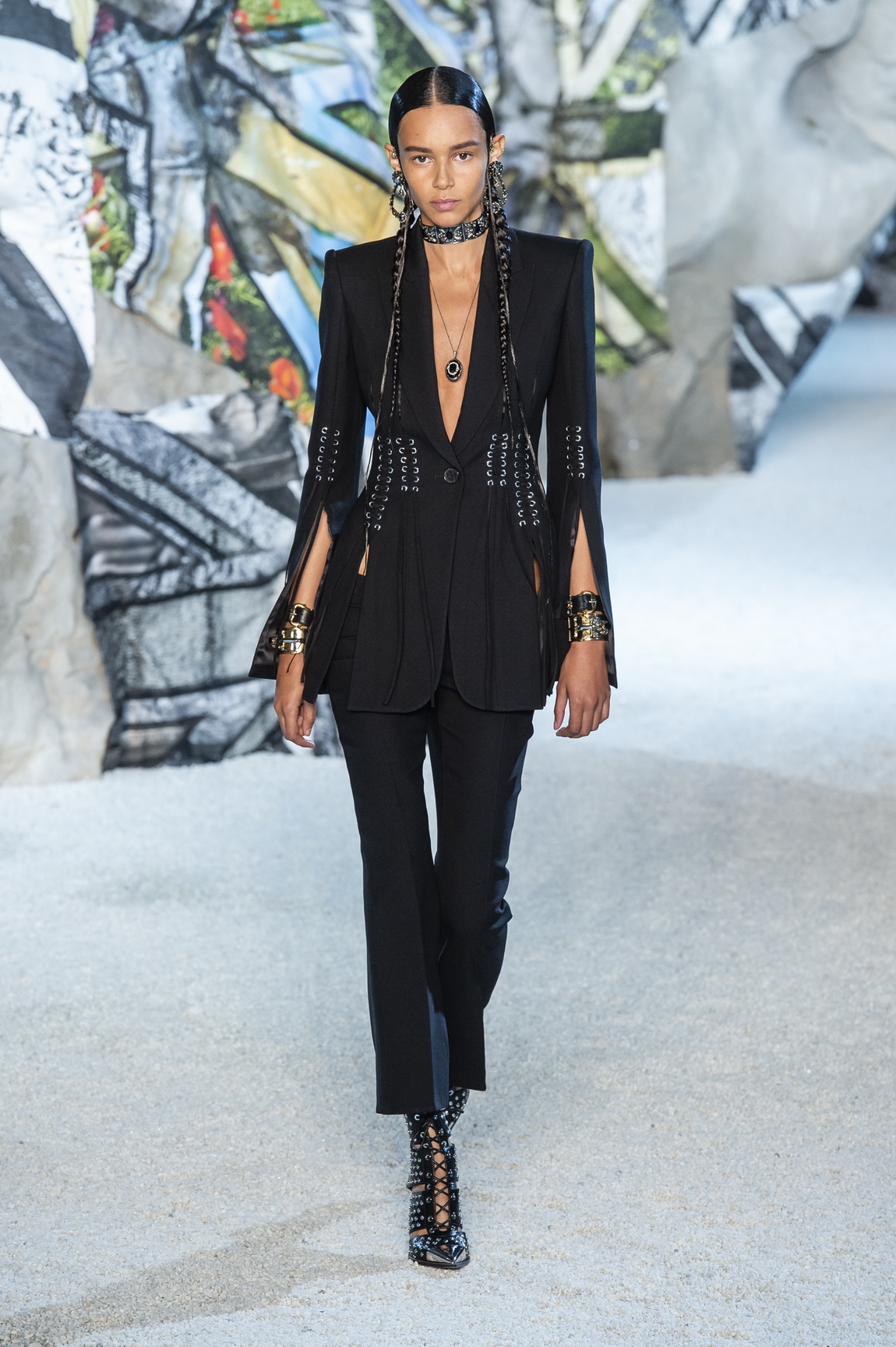 These were women as warriors and divine goddesses, a metaphor that was always central to Lee McQueen's often-controversial vision. Yet that concept has an increasing sense of relevance in the current socio-political climate. Models assertively stomped down the catwalk, adorned in ornate amuletic jewelry that trailed around the body, clutching bags through crystal knuckledusters and dressed in tailoring that was cut like Medieval armor.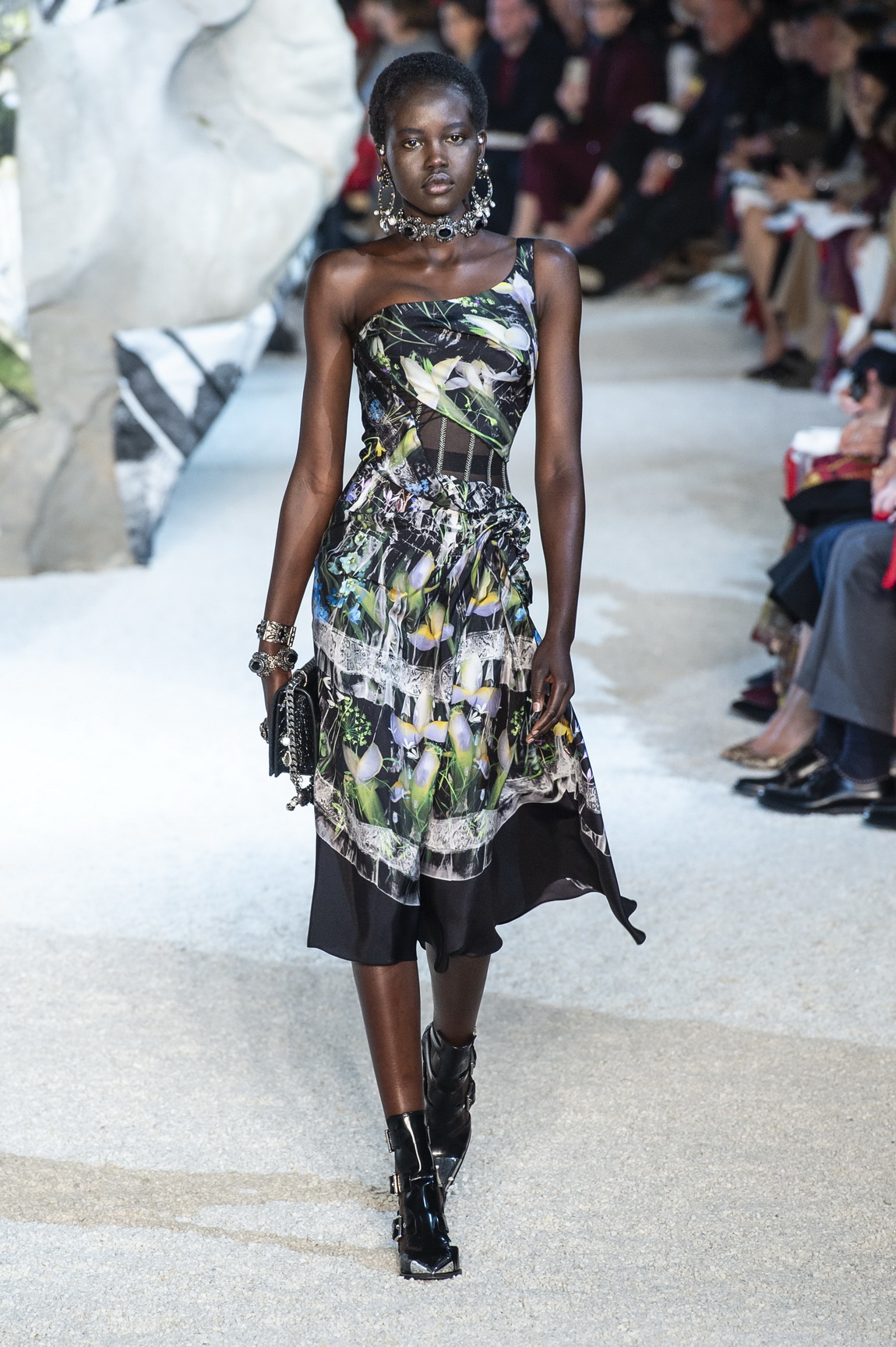 Welcome to the world of McQueen's modern-day Boudicas, ready to storm the battlefields in their symbolic chariots. No one's gonna miss with these girls. What made the sentiment even more powerful was that there was a more diverse range of bodies, like those of 2000s-era McQueen models Gemma Ward and Lara Stone, which was unusual for 2018-era McQueen but powerful in conveying the message. "The journey of women and the journey of a woman," Burton said. "Rites of passage, milestones: birth, sisterhood, betrothal, marriage, mourning."
After the show, I bumped into a seasoned buyer from a global department store that has been a patron of McQueen since the very beginning. If anyone could put this into context, it would be her. So who is the McQueen woman IRL? "It's a very particular kind of woman who is very loyal to the brand," she said to me. "In fact, the only one I can compare her to it the Alaïa woman -- they love the way the clothes are cut and it makes them feel strong." Modern warriors, indeed.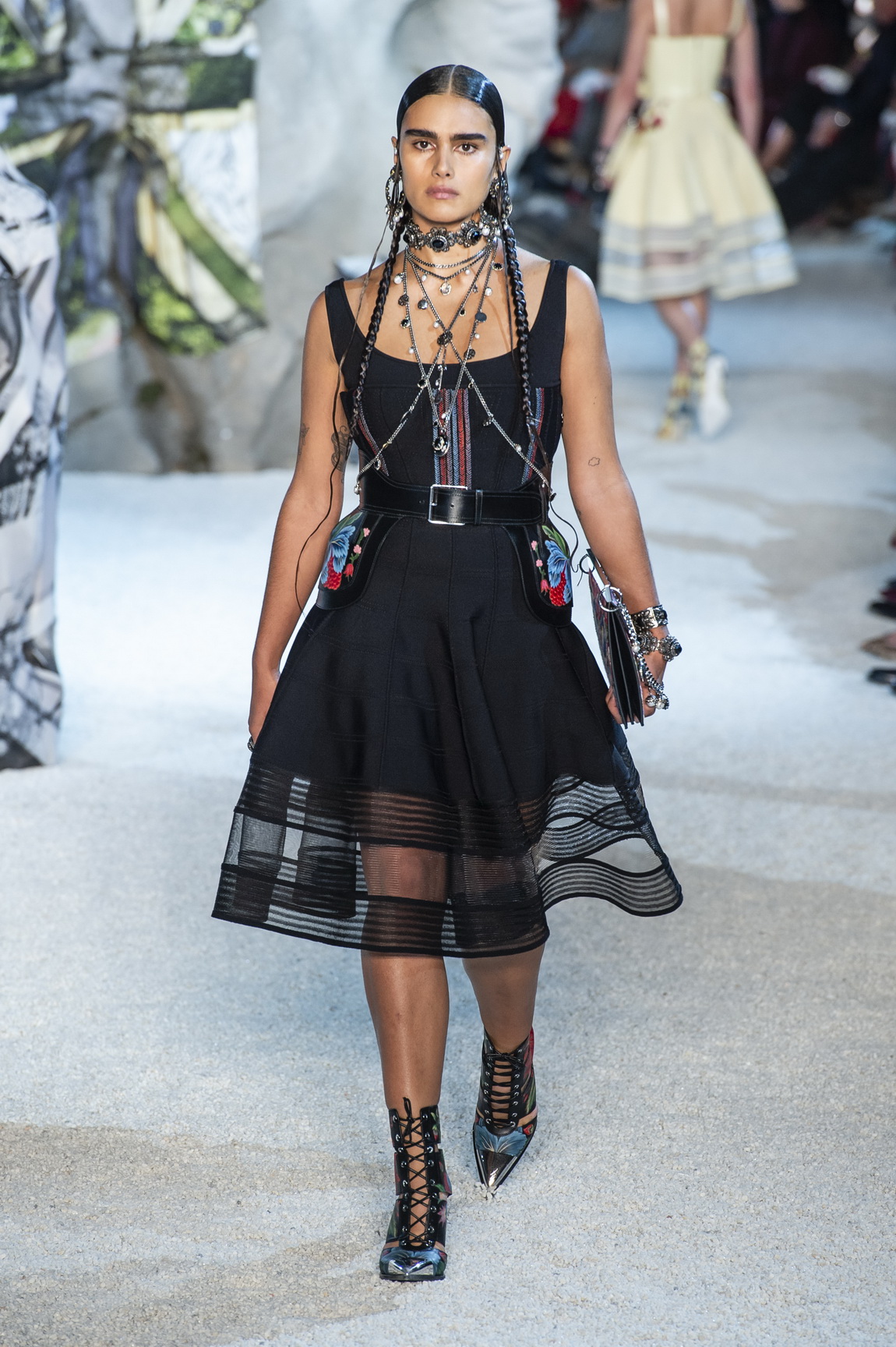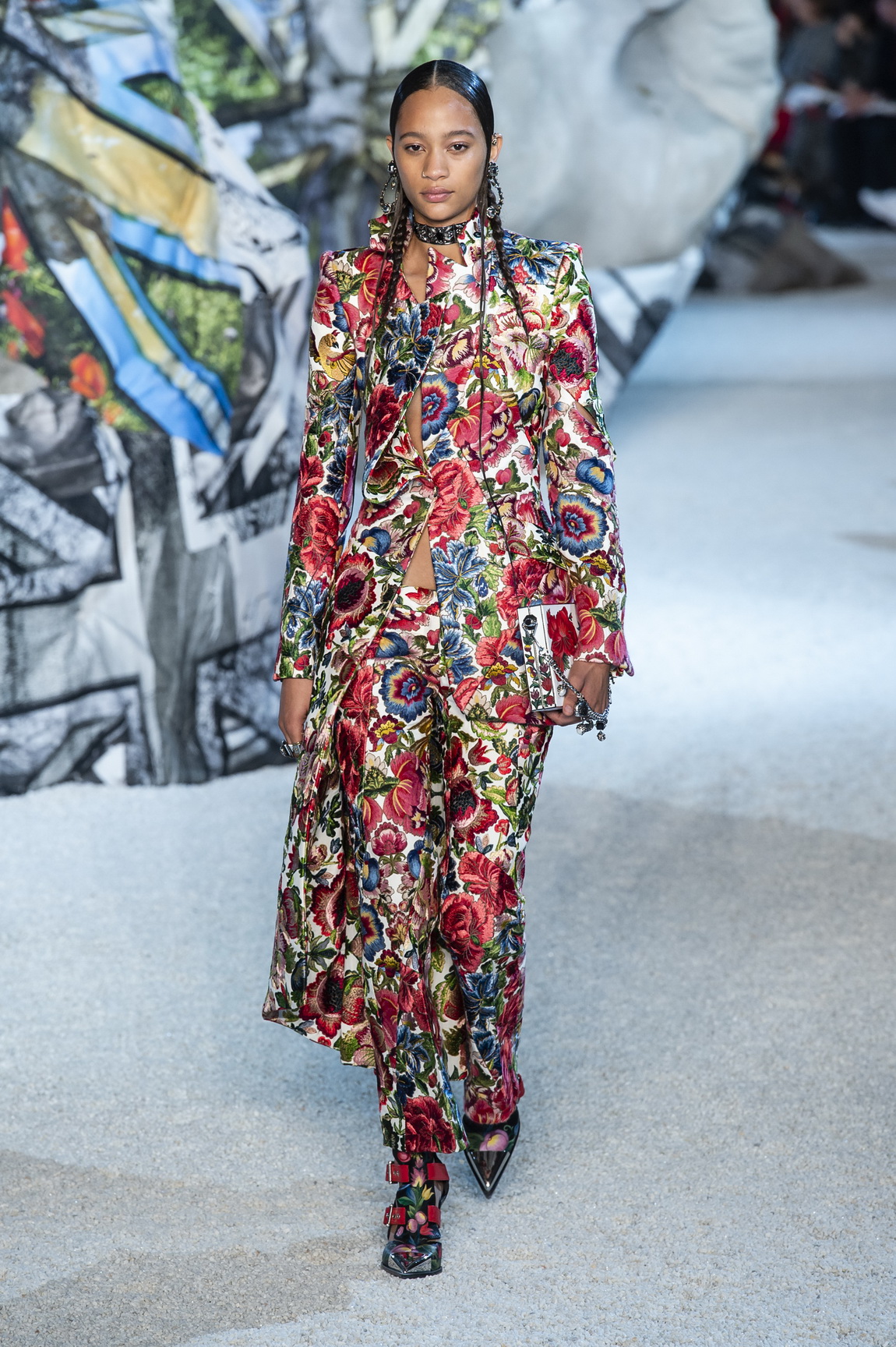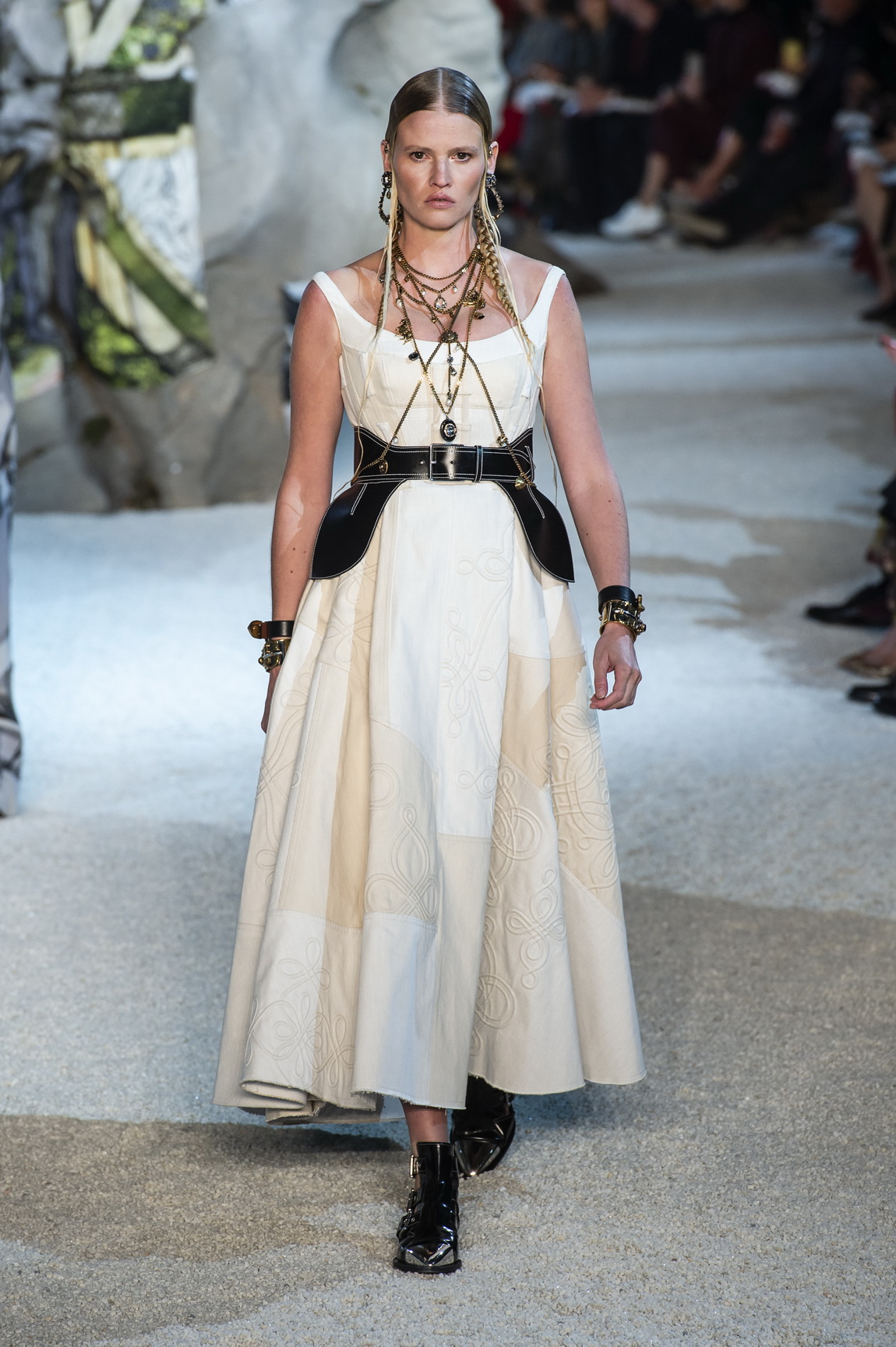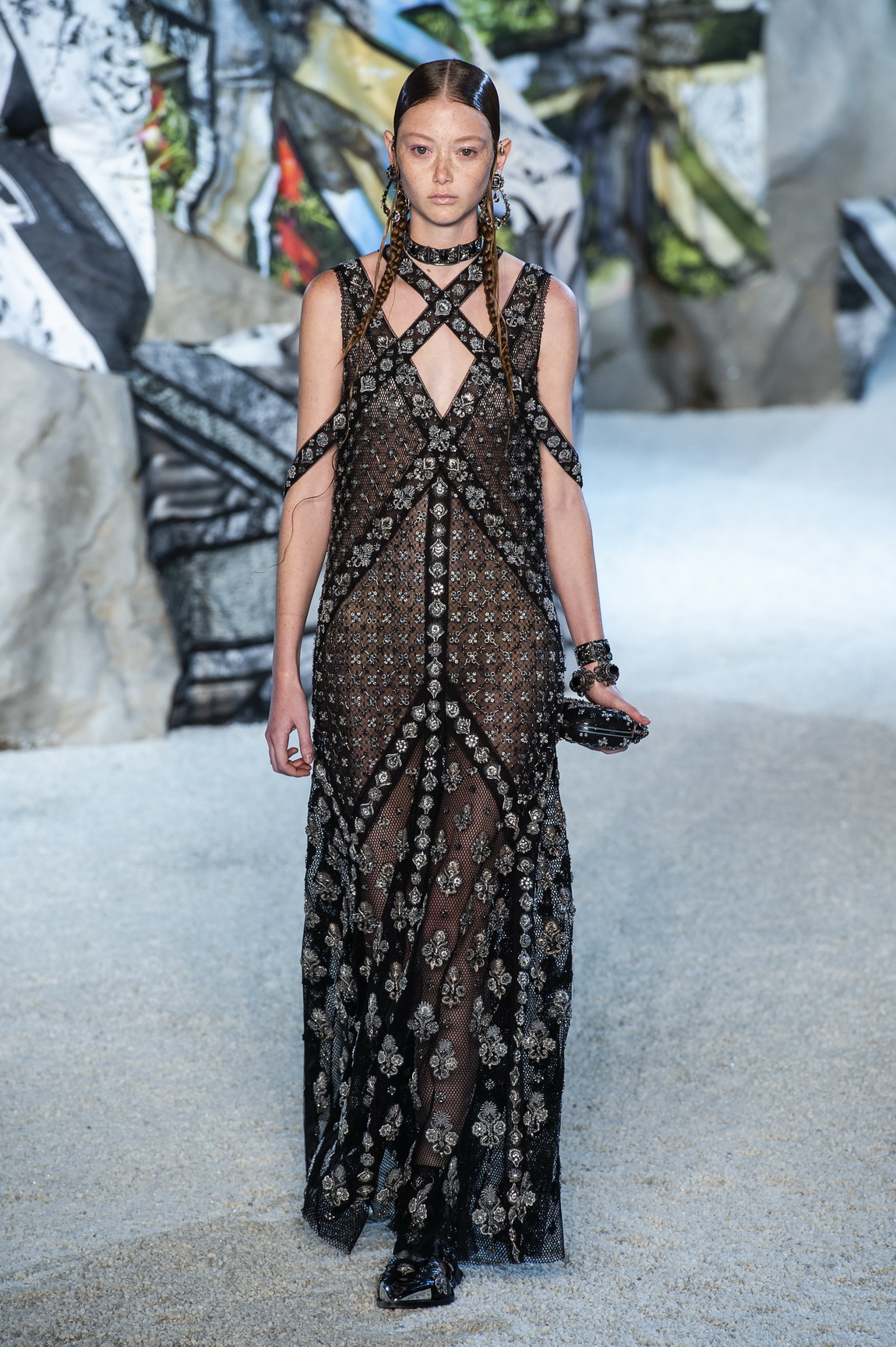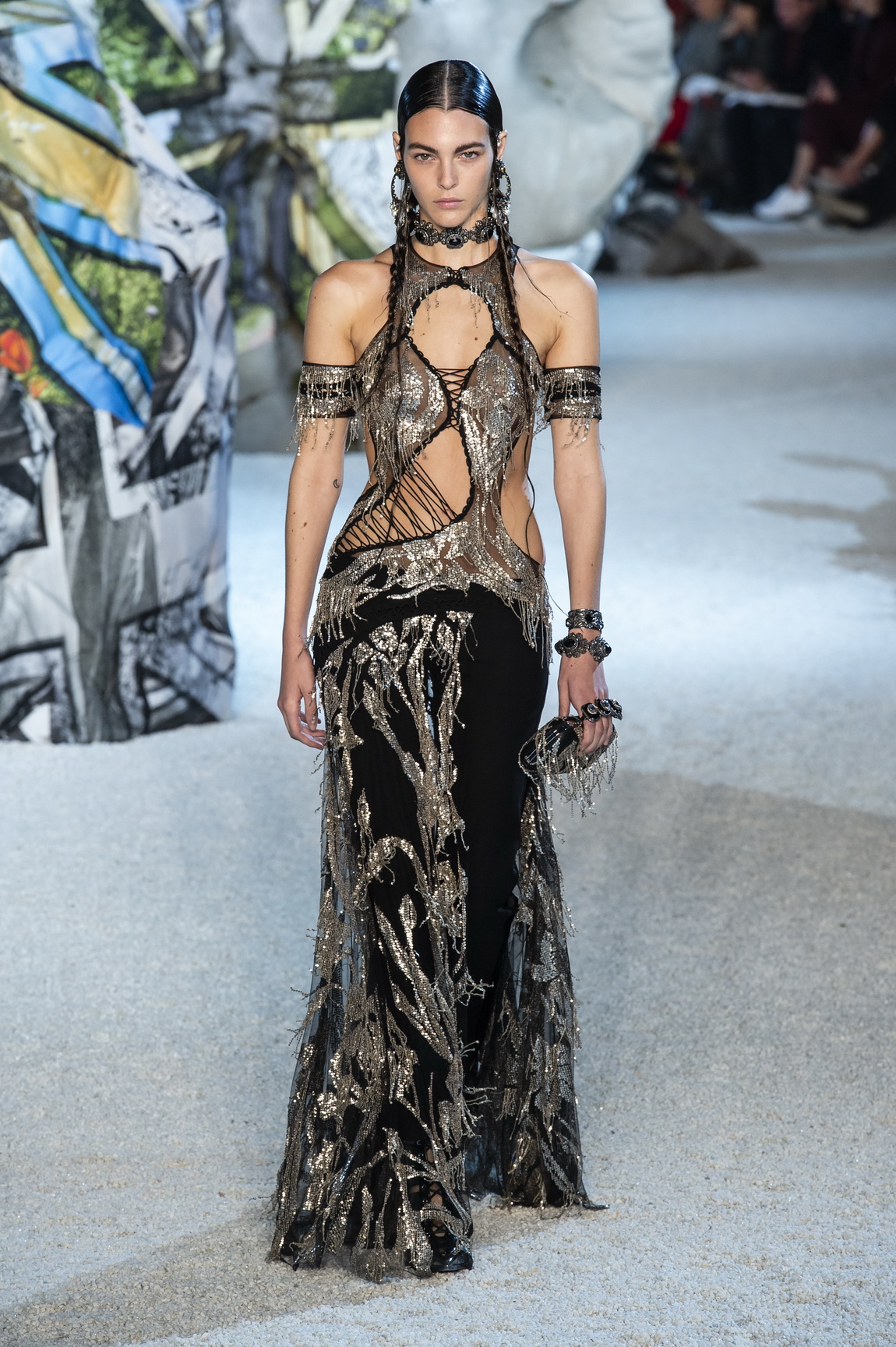 This article originally appeared on i-D UK.