pete davidson walked for alexander wang this weekend
Our scumbro king made his inevitable pivot to fashion.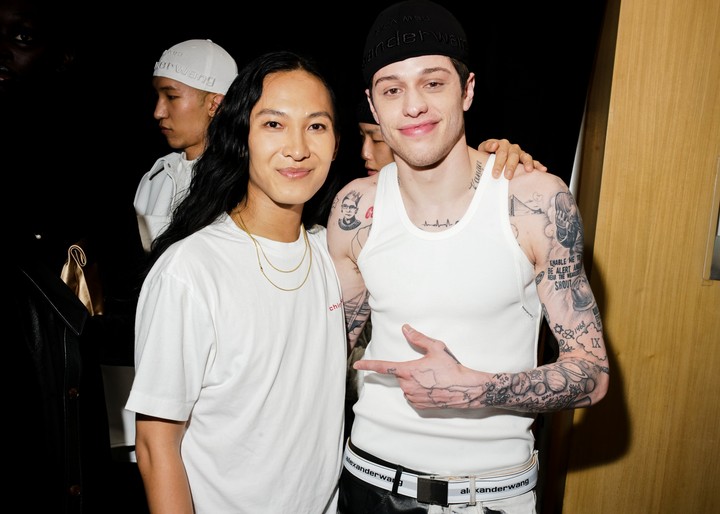 Alexander Wang and Pete Davidson backstage at fashion week. Image courtesy of Alexander Wang
Cast your mind back to summer of last year and you might remember, amongst other flash in the pan trends, scumbro style. Coined by Vanity Fair and sat between "scrub" and "seacresting" in the Dictionary.com's slang section, Scumbro [skuhm-broh] is described as "wearing expensive, designer clothing sloppily or cultivating an unfashionable, poorly put together look". The Guardian emphasised its high-fashion proximity. "Oversized, overpriced skatewear by labels such as Palace and Supreme, obscure graphic T-shirts, ridiculous shoes and even more ridiculous hats," wrote Hadley Freeman. "They also wear wildly expensive labels, such as Gucci, Versace and Prada, but deliberately make them look terrible."
Its champions were the likes of Justin Bieber, Jonah Hill and Shia LaBeouf. They wore bleached hair, tie-dye, Hawaiian prints and Airpods. A thinking man's Kevin Federline. By the end of the year, Vanity Fair had disavowed scumbro as a relevant trend with a piece charting "The Rise and Fall of the Scumbro in 2018". "As with all trends, there comes a time when its edges start to peel back", they declared, instead more interested in the binary-breaking, luxurious Gucci headscarf look of ASAP Rocky.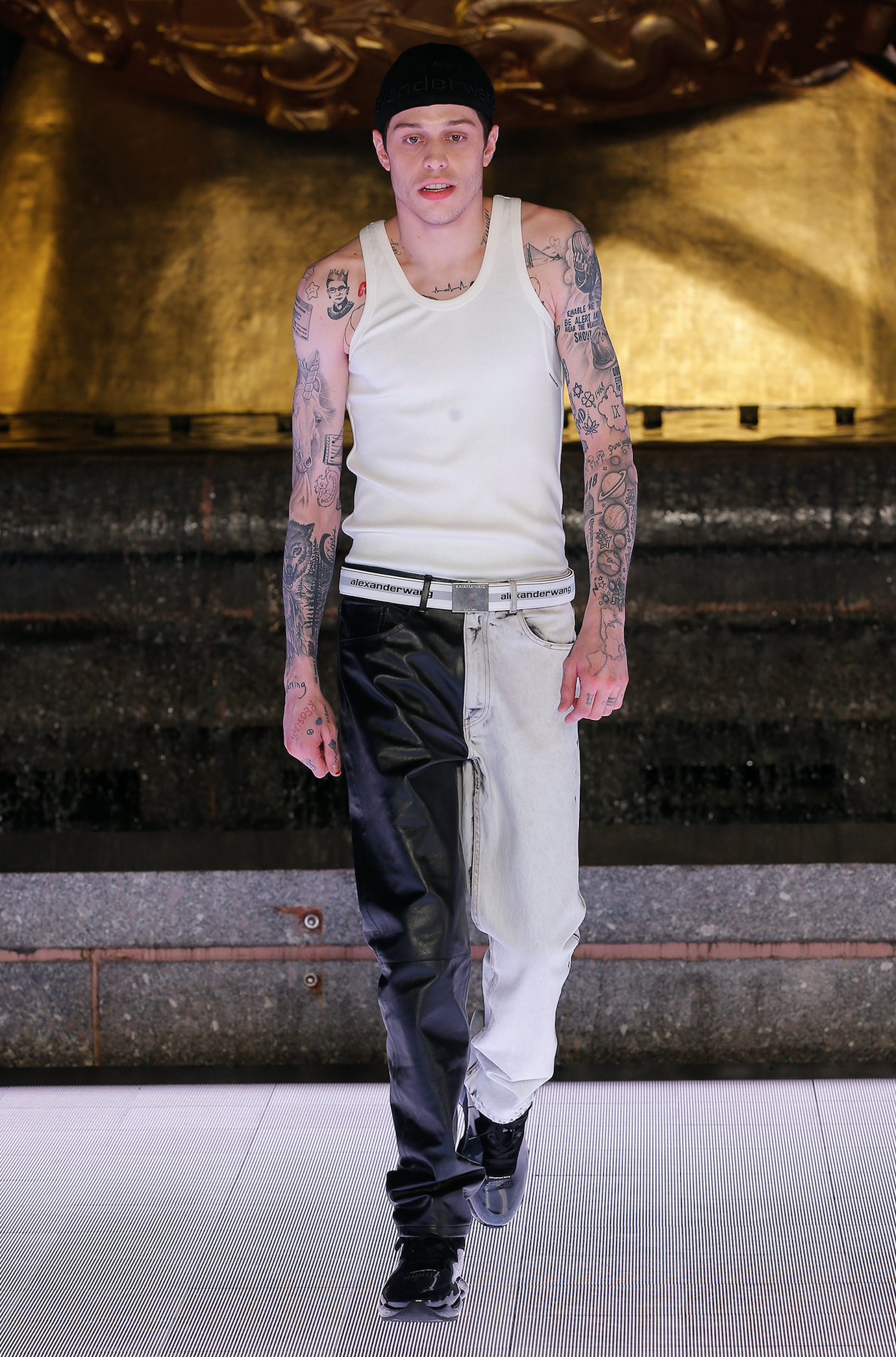 And so, it feels nothing but nostalgic to see our scumbro king Pete Davidson take to the Alexander Wang runway. White vest? Check. Black beanie? Check. Canvas belt with brushed chrome buckle? Check. "I've always wanted to work with him," Alexander told The Cut of his casting of Pete. "For this collection, I was like, 'Hey, Pete. Would you want to walk?' And he literally responded immediately like, 'Yeah, sure.'"
The collection itself was "a reclaiming of casual luxury" and sought to recontextualise "the ease and optimism that is American sportswear," the brand explained in a press release after the show. "It is an ode to the pioneers and an imagining of the future. Presented in four acts, it is a utilitarian uniform for all — the professional, the pared-down and the polished, all authentically remixed for the modern consumer."