chance the rapper will play a werewolf in this hilarious horror film
The first trailer for 'Slice' just dropped, a film apparently set in a surreal town where ghosts deliver pizza.
|
01 November 2017, 6:11am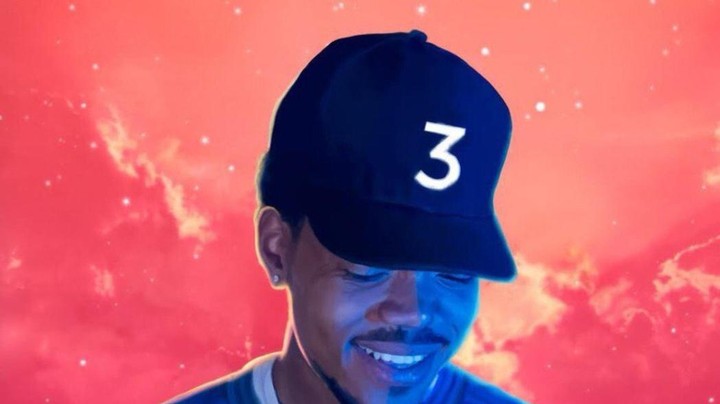 This article was originally published by i-D Australia.
When Chance the Rapper met filmmaker Austin Vesley on a shoot in 2011, it sparked the beginning of a great friendship and prolific working relationship. In the years since they've collaborated on videos for Chance's early music including "Fuck You Tahm Bout," "22 Offs" and "Brain Cells" and helped shape the rappers visual identity, and later videos for "Everybody's Something," "Sunday Candy" and "Angels."
Now, almost seven years later, Chance is playing the lead role in his friend's debut feature film, Slice, a shlock horror set in a fictional town where ghosts and werewolves roam. From what we know, Chance will play an ex-Chinese delivery food driver named Dax Lycander, who also happens to be a werewolf.
In an interview with Pigeons & Planes last year, Vesley explained that the film was first conceived when he drunkenly scribbled his ideas into a notepad. The note read: "Person orders pizza to houses. Kills the driver." In the five years since, he's fleshed out the idea and the full film is finally set to be released later this year. Of Chance's character, Vesley offered, "the character was inspired in part by The Joker and Orson Welles's character Harry Lime in the 1949 British film noir The Third Man." He adds, "People ask me often if the film is really scary. I hope it has its moments but it's more of a comedy for me. Tonally, I was really inspired by Twin Peaks, if that says anything,"
While this teaser is the first to be released by A24, the production company involved, Vesely did produce some Slice merch earlier, including pizza shop t-shirts, which sold out almost immediately. While Slice will be the first feature film for Chance the Rapper, he did star in Vice's 2015 short Mr. Happy, which you can watch here in the wait.