st vincent's new music video explores modern mania and anxiety​
"Pills to wake, pills to sleep, pills, pills, pills every day of the week."
|
20 November 2017, 5:07am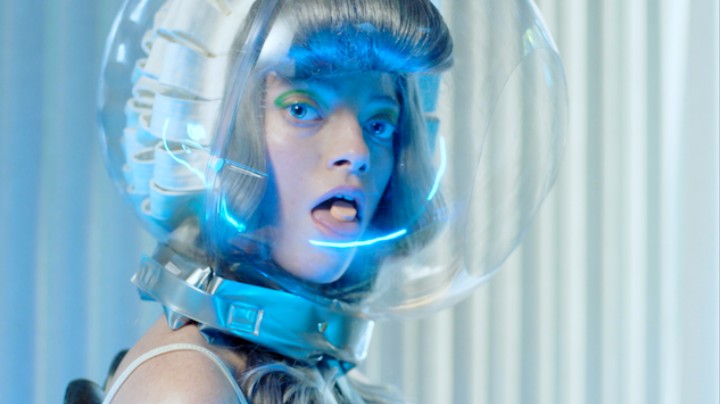 Still from "Pills."
This article was originally published by i-D Australia.
The new video for St Vincent's song "Pills," off her latest album Masseducation, is a beautiful but bizarre depiction of modern America. In the clip directed by Philippa Price, we watch stiff, expressionless characters pop pills and tablets as they plunge deeper and deeper into a self-induced mania. Interspersed with early advertising footage, the clip is a mesmerizing but unsettling take on a culture that definitely needs to take a good long look at its priorities.
The track features vocals from St Vincent's former partner, Cara Delevigne, who sings the rather menacing refrain: "Pills to grow, pills to shrink/Pills, pills, pills and a good stiff drink/Pills to fuck, pills to eat/Pills, pills, pills down the kitchen sink." You can watch the video here.