st. vincent's new music video explores modern mania and anxiety​
"Pills to wake, pills to sleep, pills, pills, pills every day of the week."
|
20 November 2017, 9:55am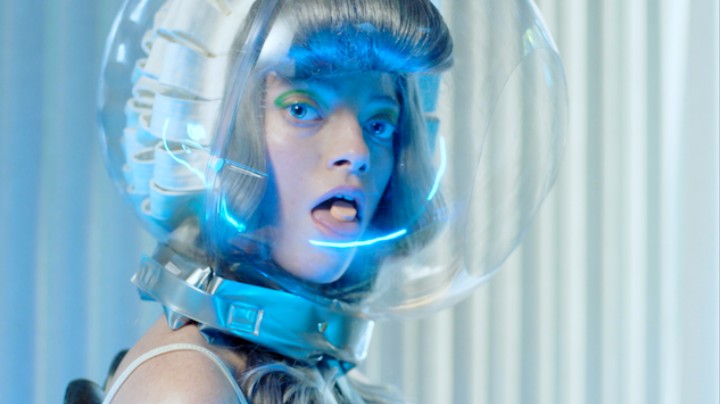 Still from Pills
This article was originally published by i-D AU/NZ.
The new video for St. Vincent's song Pills, off her latest album Masseducation, is a beautiful but bizarre depiction of modern America. In the clip directed by Philippa Price, we watch stiff, expressionless characters pop pills and tablets as they plunge more and more deeply into a self-induced mania. Interspersed with early advertising footage, the clip is a mesmerising but unsettling take on a culture that definitely needs to take a good long look at its priorities.
The track features vocals from St. Vincent's former partner, Cara Delevingne, who sings the rather menacing refrain: "Pills to grow, pills to shrink/Pills, pills, pills and a good stiff drink/Pills to fuck, pills to eat/Pills, pills, pills down the kitchen sink." For now, it's exclusively streaming on Tidal, so you can watch it here.