everything you need to watch, see and do this week
This week: Boys of Hong Kong, Glasgow Women's Library and reworkings of Edgar Allan Poe set to orchestrated goth music. Really.
Photography Alexandra Leese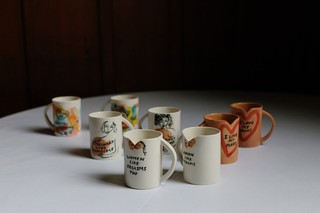 Merch: Glasgow Women's Library
First up, a range of products celebrating the UK's only museum of women's history. Including feminist charms -- a sterling silver charm bracelet by Ruth Ewan in collaboration with Joy BC -- and slogan mugs -- celebrating the reality of sexuality by Sally Hackett in collaboration with Anna Lewandowska-Mirska -- they make an arguably better way to honour women's lives than, say, flipping your iconic logo, while systematically promoting policies that disadvantage your female employees. For example. Out now.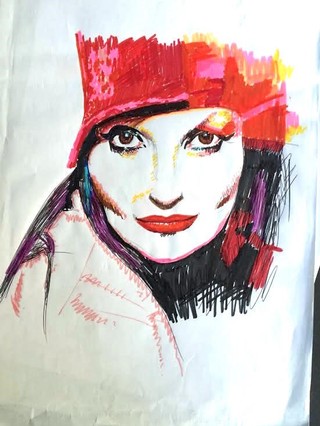 Drag: Just the Tips
Infamous drag queen Jacqui Potato presents thirty-plus illustrations of east London icons and fresh-faced Sink the Pink party goers now. Inspired by her niece's pack of felt-tip pens, what began as an exercise in boredom slowly manifested itself as an undeniable time capsule of east London's LGBTQ scene -- featuring Max Allen, David Hoyle, Princess Julia and many more. Until 22 April, Kreativ House, London.
Mental Health: Going through the Emotions
Artists including Billy Childish, Jamie Reid and i-D photographer Darina Mohammed, celebrate the launch of Liverpool based social enterprise The Mind Map with a group show presenting visual representations of mental health. Aiming to normalise mental health through journalism, arts and workshops for young people, an interactive website launches on 13 March offering properly useful wellbeing advice and signposting to mental health services. We've had a sneak peak and can confirm it's absolutely mega. Until 8 April, Unit 51, Liverpool.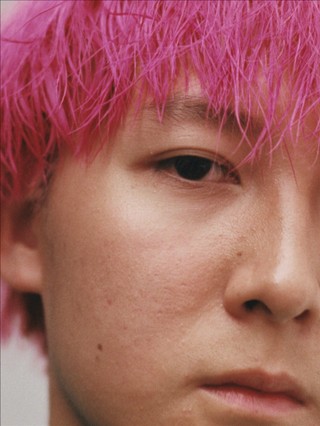 Photography: Boys of Hong Kong
Finally, a trendy art show that does exactly what it says on the tin. Photographer Alexandra Leese's latest show is, quite simply, portraits of boys in Hong Kong -- created with the aim of dismantling stereotypes of Asian masculinity and celebrating the diversity of male beauty in the region. The whole thing has been developed into a 60 page zine, and you can pick one up, as well as a free drink, at the launch on Thursday. 15 March, Red Gallery, London.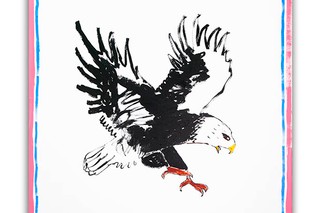 Art: No one knows me like Dawn from the Jobcentre
Richie Culver's new exhibition features large-scale works documenting the days in-between fortnightly visits to 'Dawn at the Job Centre'. His first solo exhibition in hometown Hull, Richie seeks to celebrate ordinary, working class life in the north of England; shedding a light on aspects of English culture which are, in his experience, "either laughed at or ignored in the south-centric media of post-Brexit London". 16 March - 27 May, Humber Street Gallery, Hull.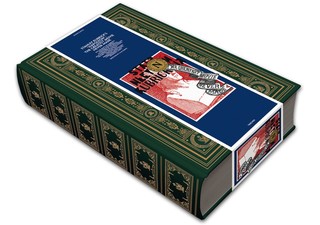 Talk: Stanley Kubrick's Napoleon: The Greatest Movie Never Made
Executive Producer Jan Harlan holds a special conversation on Stanley Kubrick's Napoleon -- a 40-year-old project described by critics as the greatest movie never made. Meh -- Napoleon is not the greatest movie never made! The greatest movie never made involves a bunch of stripper cops who attempt to solve a murder and I will get it financed!! Mark my words. 15 March, TASCHEN's Claridge's space, London.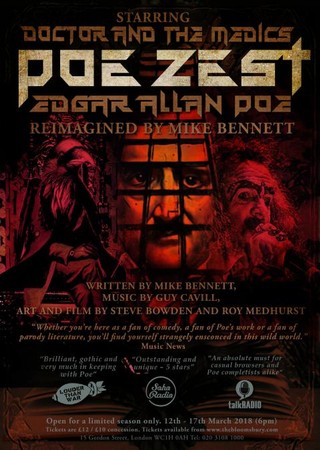 God knows: Poe Zest
And finally, The Doctor from Dr & The Medics plays every single character in this ambitious reworking of Edgar Allan Poe. Set to a backdrop of orchestrated goth music, it features a script by ex-Rik Mayall writer Mike Bennett and a special guest appearance by LGBT icon Lanah P. Poefect. Until 17 March, Bloomsbury Studio, London.
Everything You Need to Watch, See and Do This Week returns, approximately, in a week's time.