Photography Mitchell Sams
tom ford's fabulous ode to the pointer sisters
Who wouldn't wear a lime green leopard print suit?
|
09 February 2018, 1:04pm
Photography Mitchell Sams
Who?
Tom Ford opened the women's shows in New York last night with a truly fabulous ode to… The Pointer Sisters. No, truly, the soundtrack sizzled (yes, sizzled, trust me) with three of the legendary sisters' tracks, including our eternal favourite, I'm So Excited! We also are so excited, for Tom's show was truly fabulous -- a journey through sequins, leopard print and sequined leopard print, starring Kaia Gerber and Joan Smalls.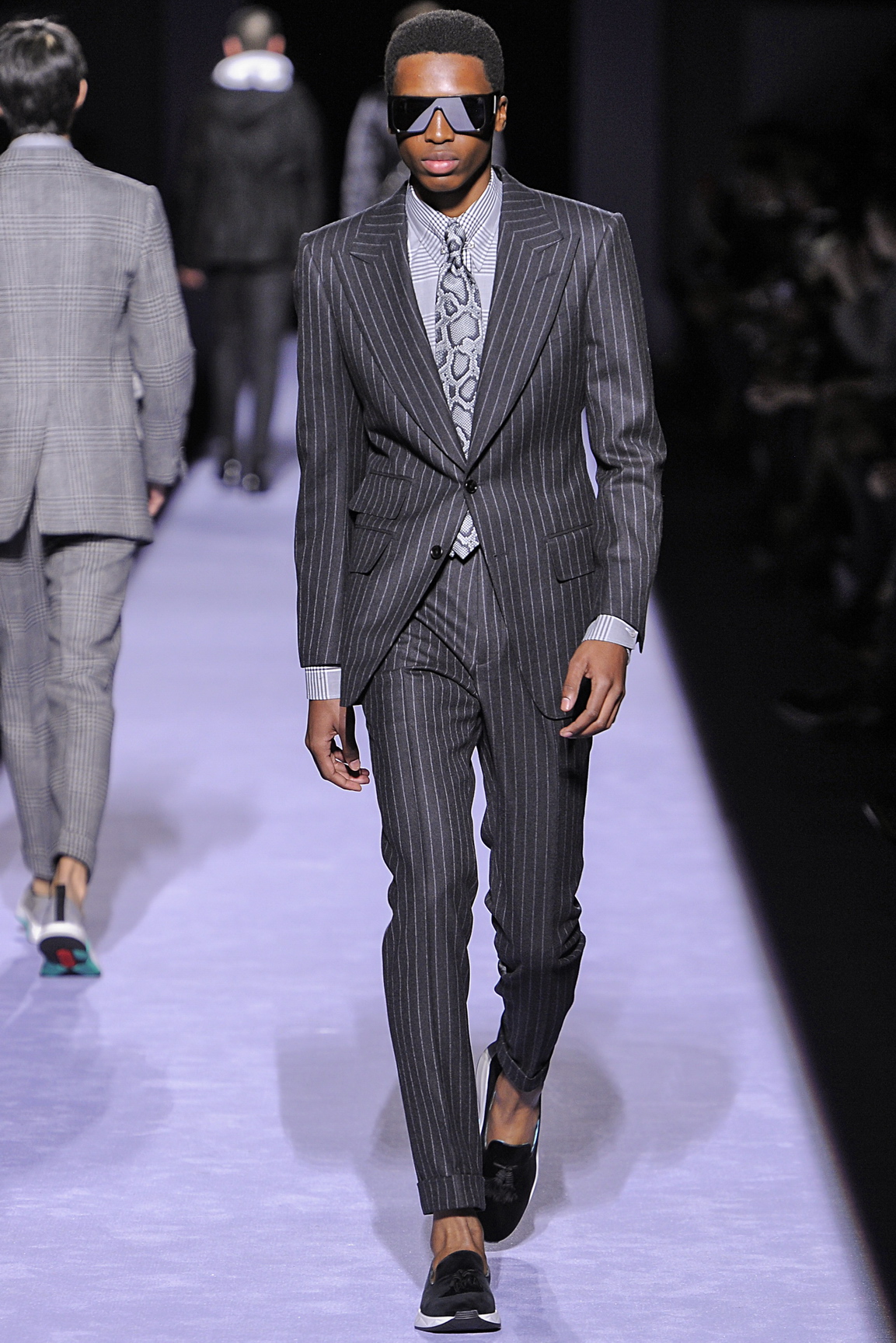 What?
Tom seemingly paid homage to both the 80s AND the 90s, with the soundtrack composed exclusively of the aforementioned Pointer Sisters mashed up with 90s hip-hop. Sounds weird, was entirely great. His women wore huge hoop earrings, with their hair teased and lacquered under wide leather headbands -- the look was reminiscent of a young Pat McGrath, the iconic makeup artist, going clubbing in her Soul II Soul days. His other mish mash was the clothes -- pink leopard faux fur rubbed up against zebra, satin, sequins and diamante. The effect was one of total high fashion delirium, all atop particularly slinky, pointy-toed kitten heels.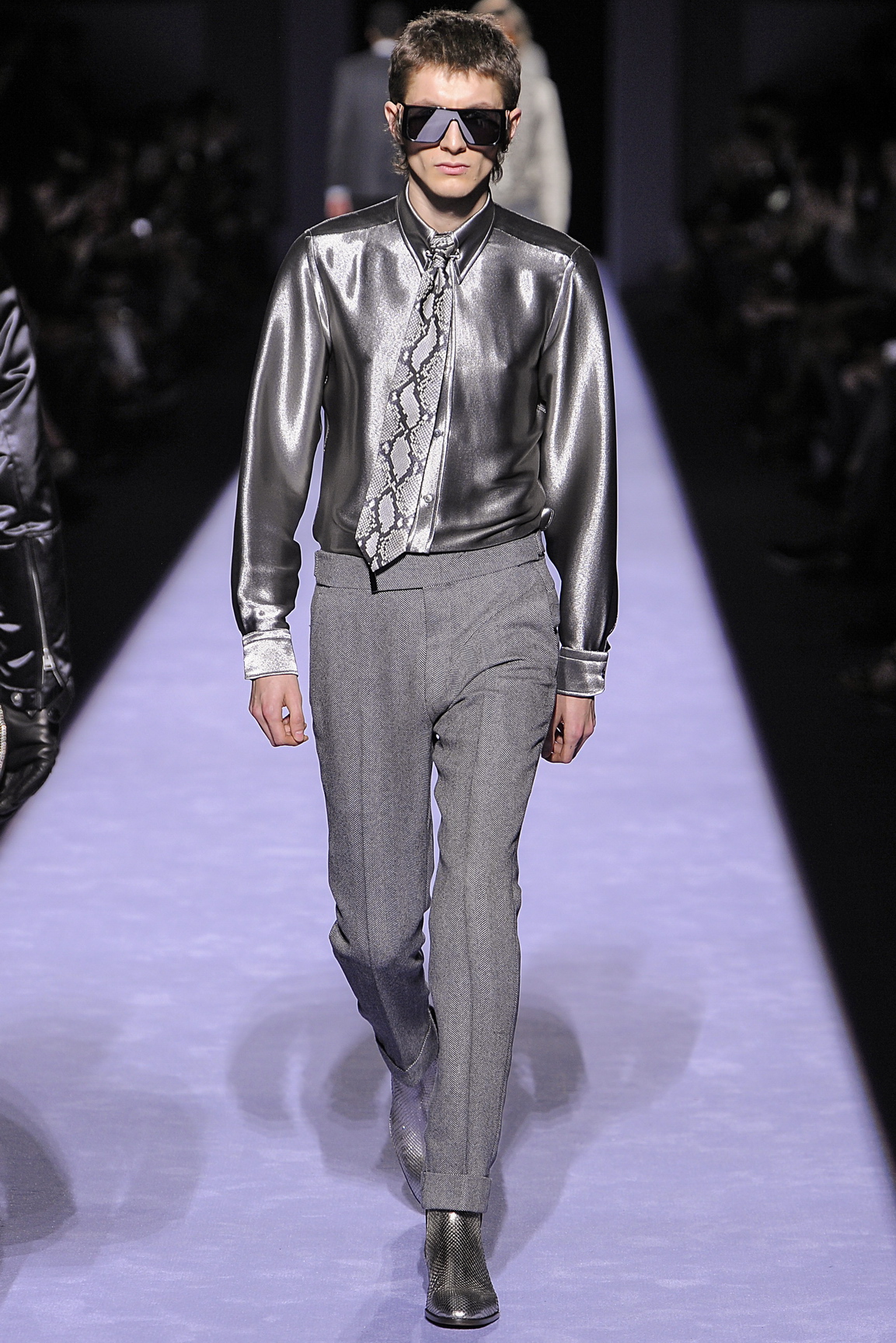 Wow!
Zayn was there wearing a lime green number, alongside possible future brother-in-law, Anwar Hadid. Rosie Huntington-Whiteley looked radiant in a nude tuxedo look, and Elizabeth Banks, who is apparently directing the next Charlie's Angels, spent a lot of time laughing it up with long term Tom Ford muse and badass feminist, Julianne Moore.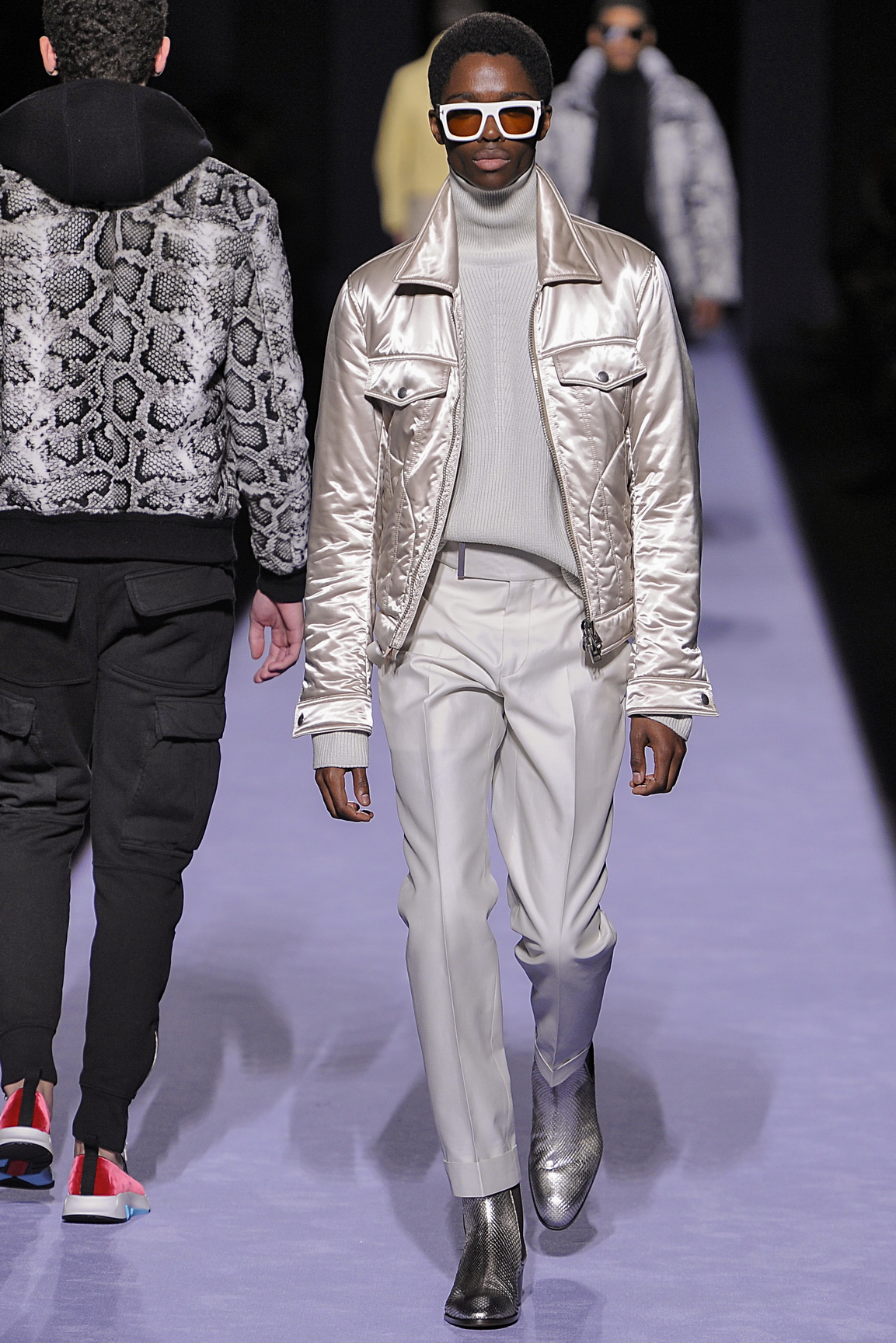 Why?
Honestly, why wouldn't you want to look like a vision dreamed up by the glamour devil in green sequined-leopard print?
Credits
---
Photography Mitchell Sams
This article originally appeared on i-D UK.