kim shui looks to extreme sports and chinatown shopkeepers
The VFiles alumna's fall/winter 18 collection was a celebration of Asian women — including Jane from New Top jewelry.
|
12 February 2018, 7:27pm
Photography Emma Craft
Kim Shui showed an extreme sports-inspired fall/winter 18 collection in the rainy Meatpacking district on Saturday. American-born, Italian-raised, and Central Saint Martins-educated, Shui's collection was full of confidence. It was set to girly power-pop songs and featured gargantuan puffer coats, plus pointy fashion-killer boots by friends Jeffrey Campbell and Sanam. "Fall/winter 18 was about asking what would the Kim Shui girl do in the intense reality that we live in?" the designer told i-D. "Observing extreme sporting gear and activewear, I became obsessed with elements we need to survive in extreme conditions." She adds, "The KS girl redefines the balance between the aesthetically distasteful and tasteful, and this season she is taking on the extreme."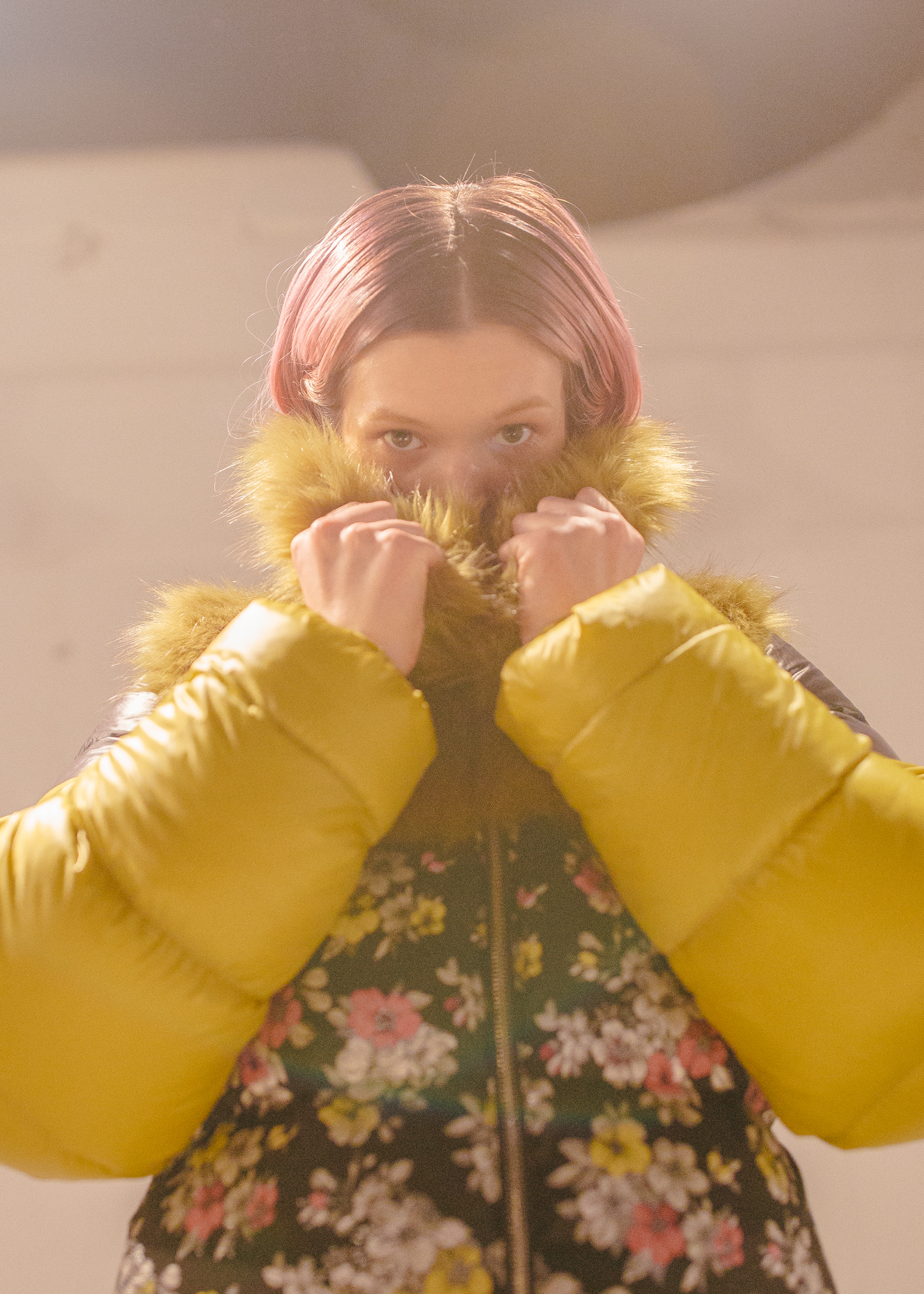 The "KS girls" represented here were all one of a kind, and they each brought a new edge to the image of Asian womanhood. Jane from Chinatown's New Top jewelry traded in bling for a fur and puffer hibiscus-print coat (one of Shui's personal favorites). Fiffany Luu and her mom Lily sported the collection's spotlight colors, bold cerulean and sparkling navy — part clubwear, part Winter Olympics. "I also didn't want to cast just via agencies and was looking for interesting girls with a story," says Shui. "One of the models is an artist and told me she moved to NY with $5 in her pocket a few years ago and has now stayed and been able to pursue her art. We casted models of mixed Asian backgrounds, Indian, East Asian, etcetera."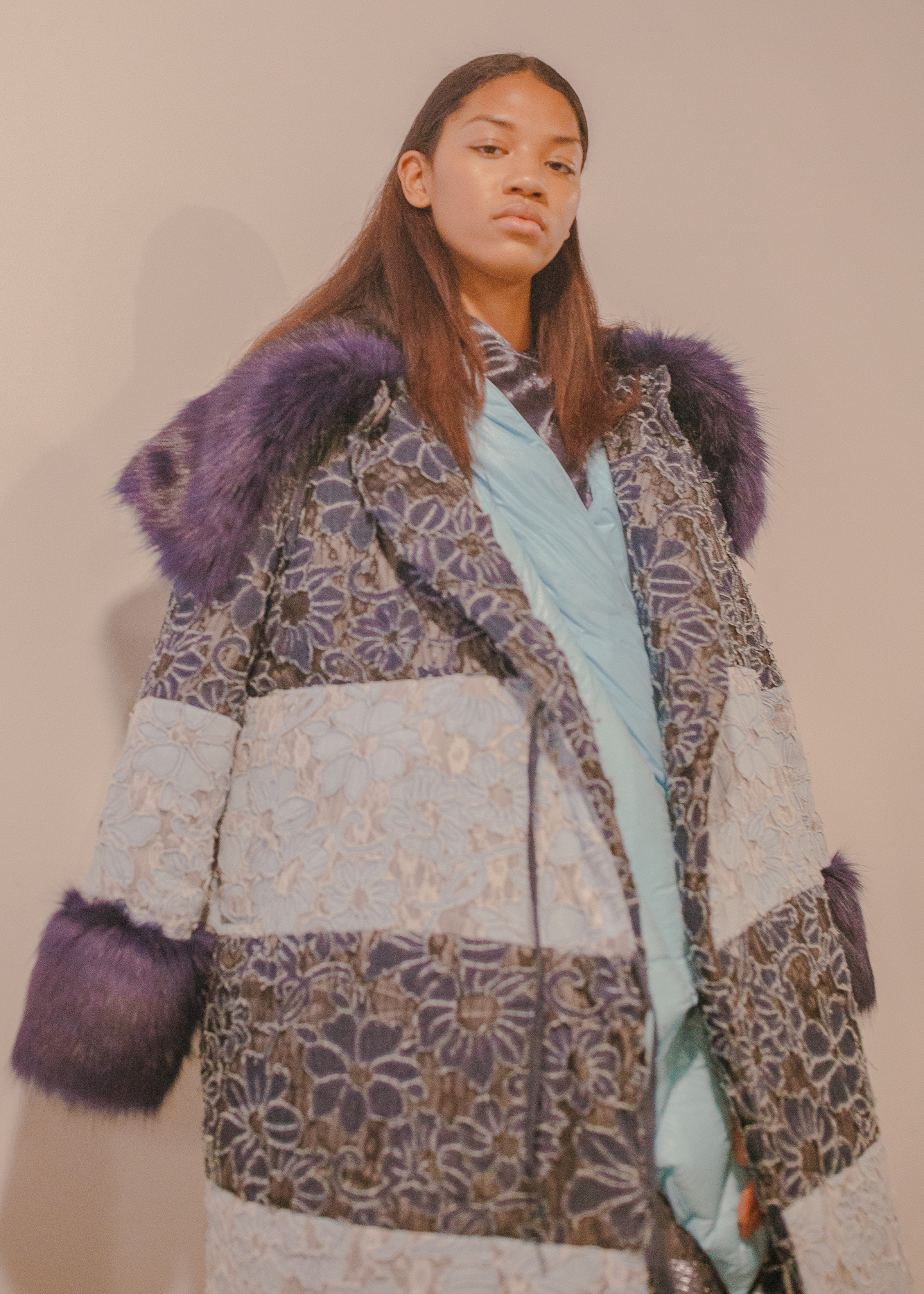 The casting was a perfect reflection of a collection made for hardcore athletes and bosses, power mom-and-daughter couples, and fun-loving Asian Baby Girls alike. While this collection seems to belong to the worlds of video games, spy movies, and pop stages, it's undoubtedly for the badass girls who power through this reality every day.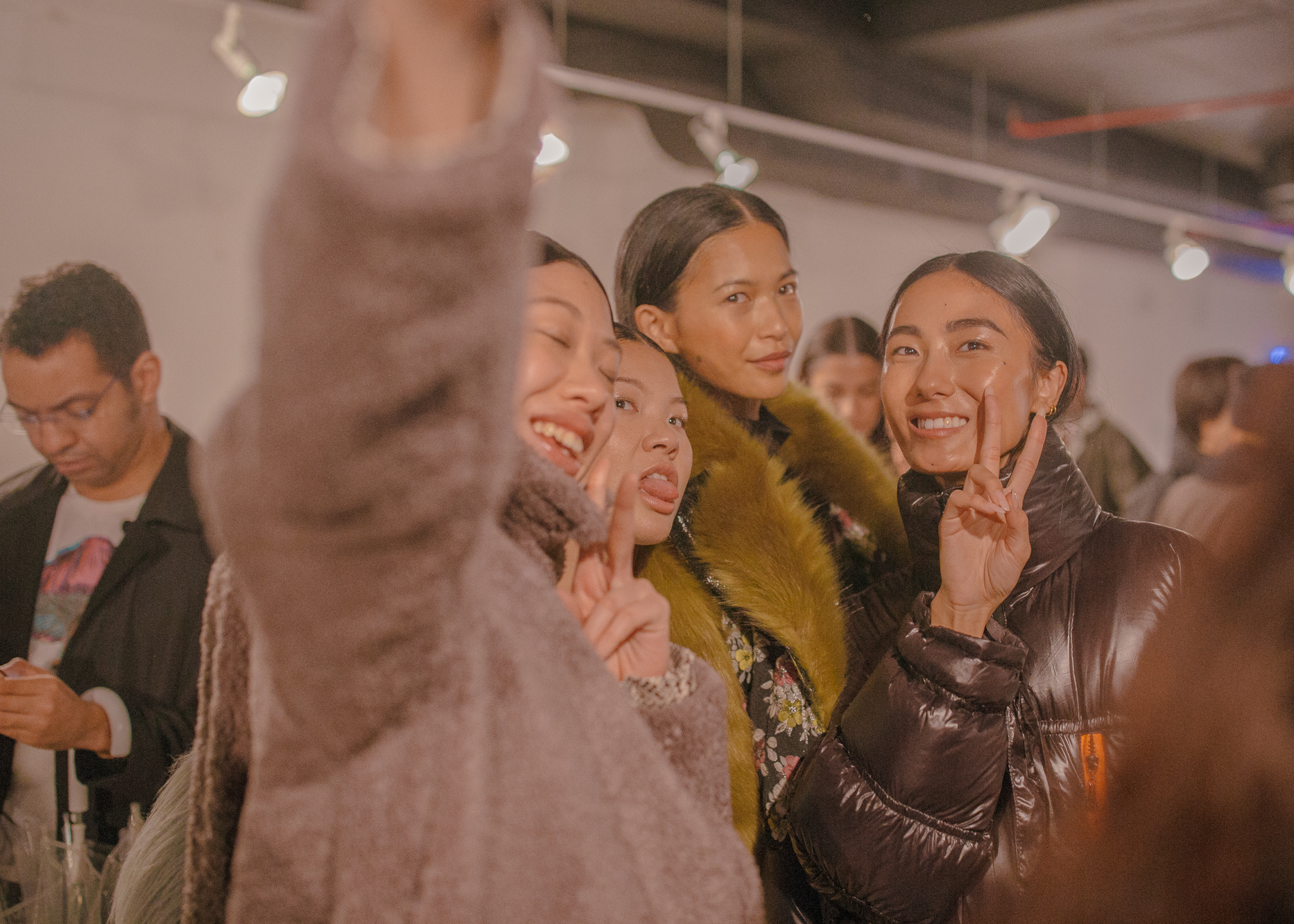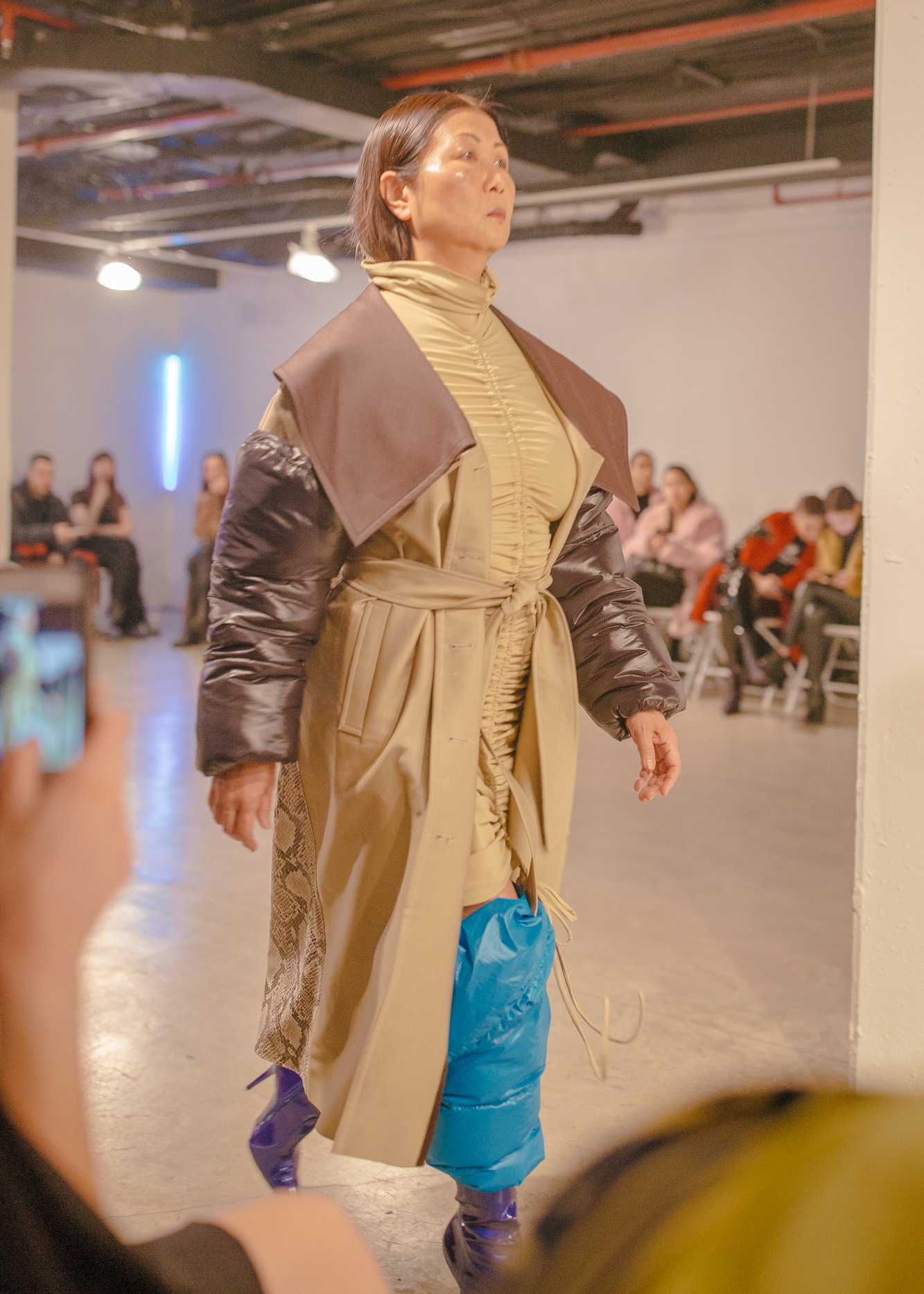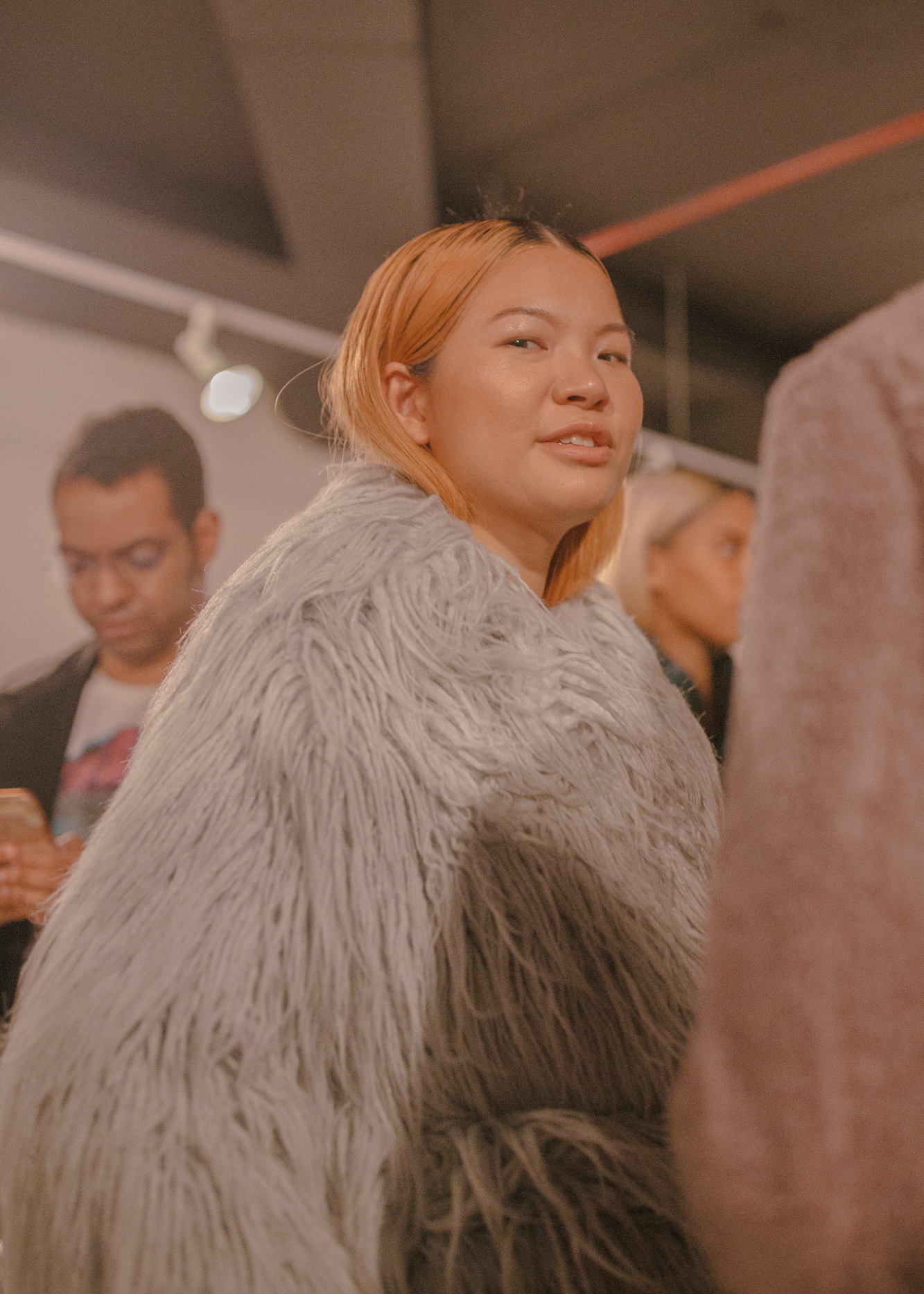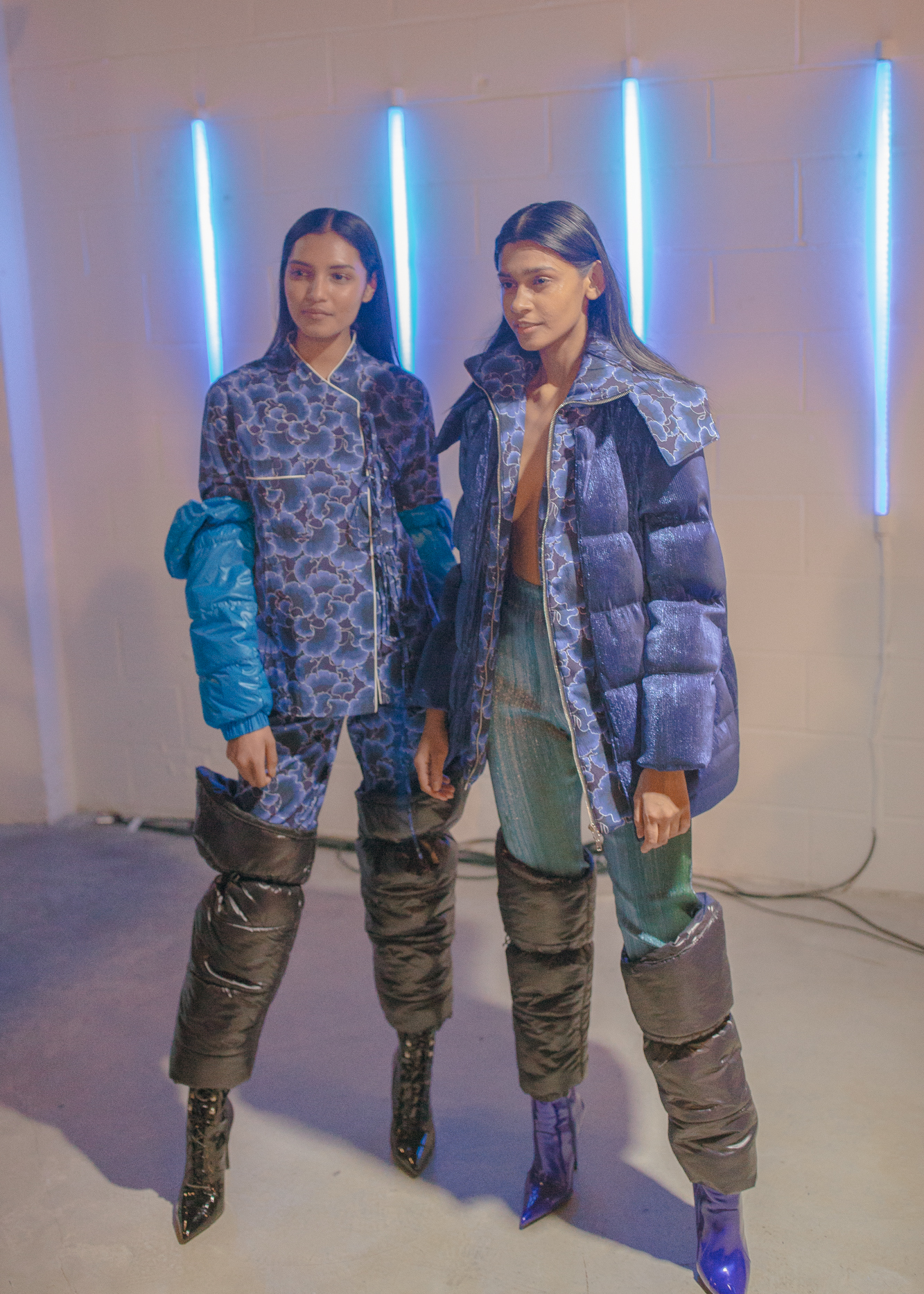 Production Roff Studios and Styling by KJ