Photography Mitchell Sams
dior channelled the revolutionary spirit of paris in the 60s
For autumn/winter 18, there were no copies of seminal feminist texts placed on the frow, but collaged 60s manifestos and magazine covers with photocopied protest placards.
|
28 February 2018, 11:10am
Photography Mitchell Sams
Who?
As the first female Design Director in Dior's 71-year-history, Maria Grazia Chiuri has, since her appointment in 2016, carefully crafted a new chapter for the French luxury house and brought the debate around female empowerment to Paris Fashion Week. Responding to today's turbulent and troubled times, the designer's collections have often looked back to move forward and have continually connected fashion to feminism. Chiuri's use of Linda Nochlin's battle-cry essay Why have there been no great women artists? in her spring/summer 18 collection and Chimamanda Ngozi Adichie's We Should All Be Feminists in her powerful debut have reverberated around the world, and placed fashion directly within the wider discussions around women's equality, inspiring many other designers to follow her lead.
For autumn/winter 18, there were no copies of seminal feminist texts placed on the frow, or slogan T-shirts shown, but collaged 60s manifestos and magazine covers with photocopied protest placards -- "Women's rights are human rights", "I am a woman", "Mini skirts forevers", -- covered the set, inside and out as Chiuri channelled the revolutionary spirit of Paris in '68. As we approach the 50-year anniversary of the moment France was changed forever thanks to a cultural, sexual and political revolution, Chiuri returned to what Dior itself was creating during this time of tremendous societal change. She found a black-and-white image of a group of young women protesting outside the Dior store for more miniskirts in September 1966. Shortly after, the then creative director Marc Bohan launched Miss Dior, the house's first ready-to-wear line, which reinterpreted the feminine codes set out by Christian Dior for a modern world. "Fashion understood the time very well," Chiuri reflected backstage. "It was so interesting to see fashion listening to women. And there is something about now that is similar to 1968. This is another moment when everything is changing. We have to listen to women, to hear what is the point of view of women now, of the new generation."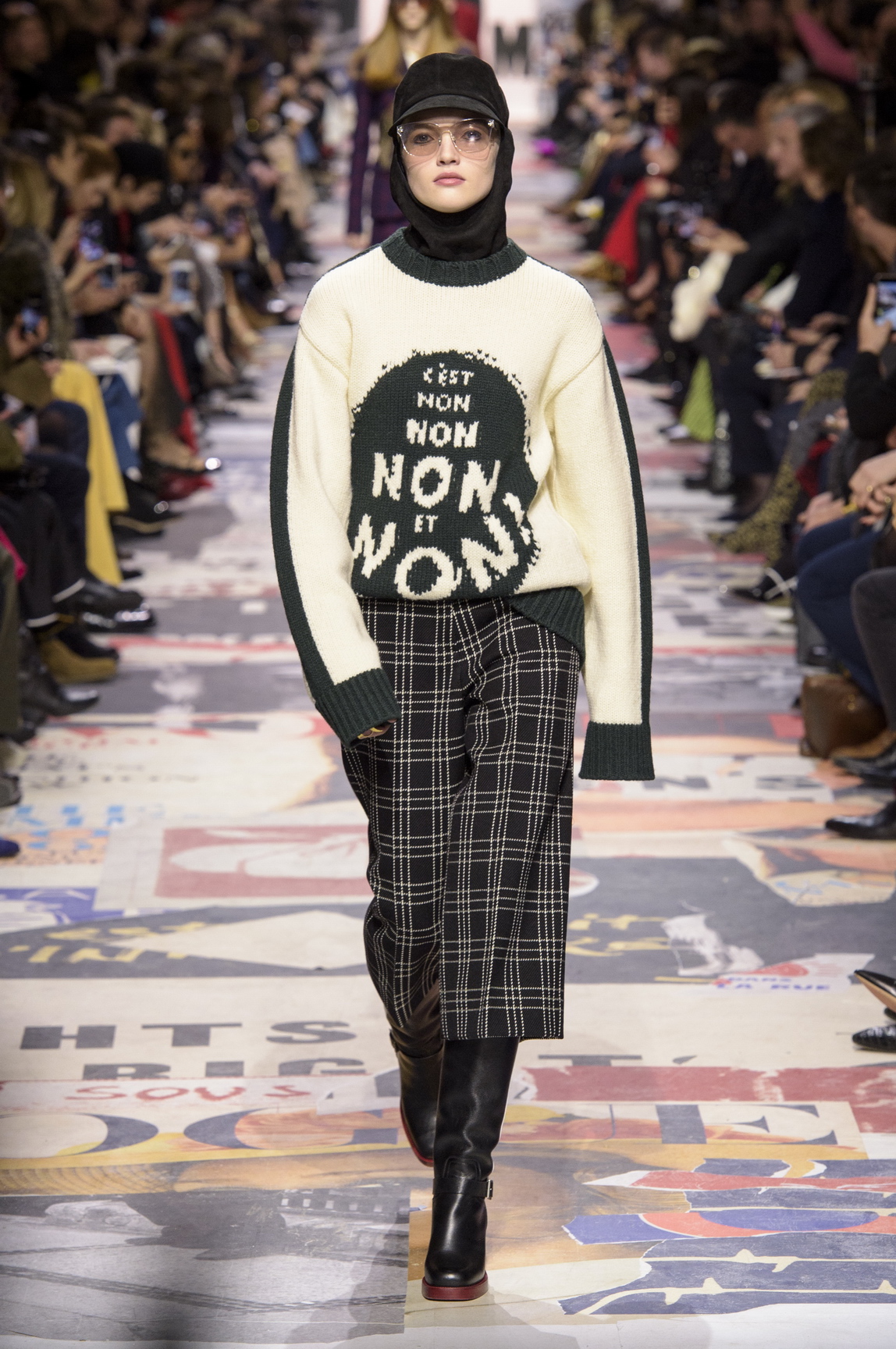 What?
Chiuri's answer was to revive an era when the rules of fashion were turned on their head and was guided by authentic attitudes of self-discovery. The words of Diana Vreeland guided her. The charismatic editor-in-chief of US Vogue -- between 1963 and 1971 -- was first to coin the term Youthquake. Then, fashion was being questioned and was constantly reinventing itself. Here, while the reinvention was less revolutionary, Chiuri remembered and reimagined the archive and replicated the spirit right from the opening look that saw Ruth Bell in an intarsia knit which read "C'est Non, Non, Non et Non" through to Adwoa Aboah closing the show in a sheer flower power embroidered dress, red hued sunglasses and baker-boy hat. From the crafted crochets to the woollen embroidery that appeared on organza dresses, the heritage patchworks to the reworked denim, the past was filtered through Dior's modern luxury lens.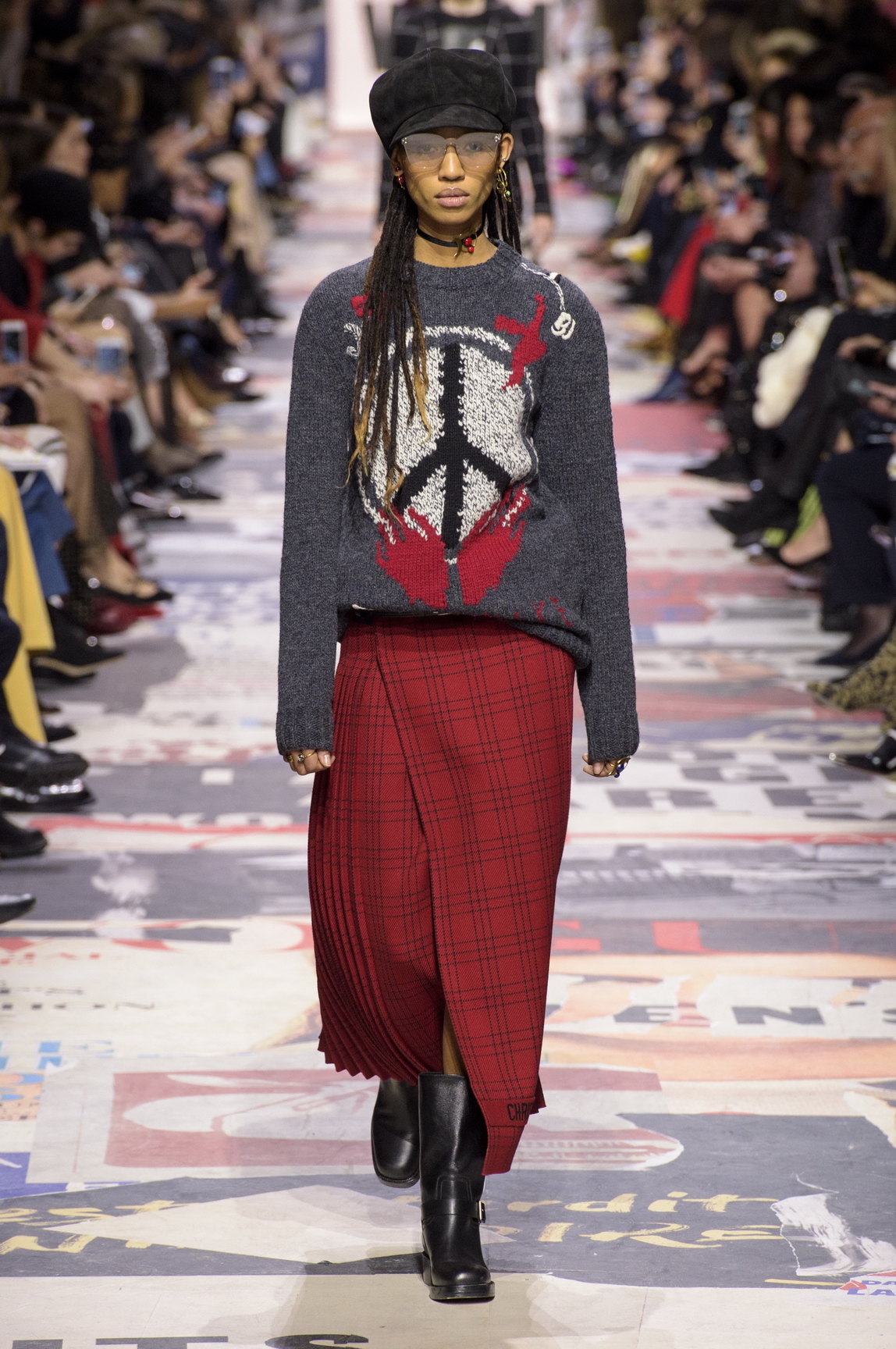 Wow!
The wow comes now. As the collection celebrated a time in which a generation changed the world forever, we should be inspired to take action. In this post-Trump-post-Brexit world, new protests are needed and new fights needed. Here's to the spirit of 2018.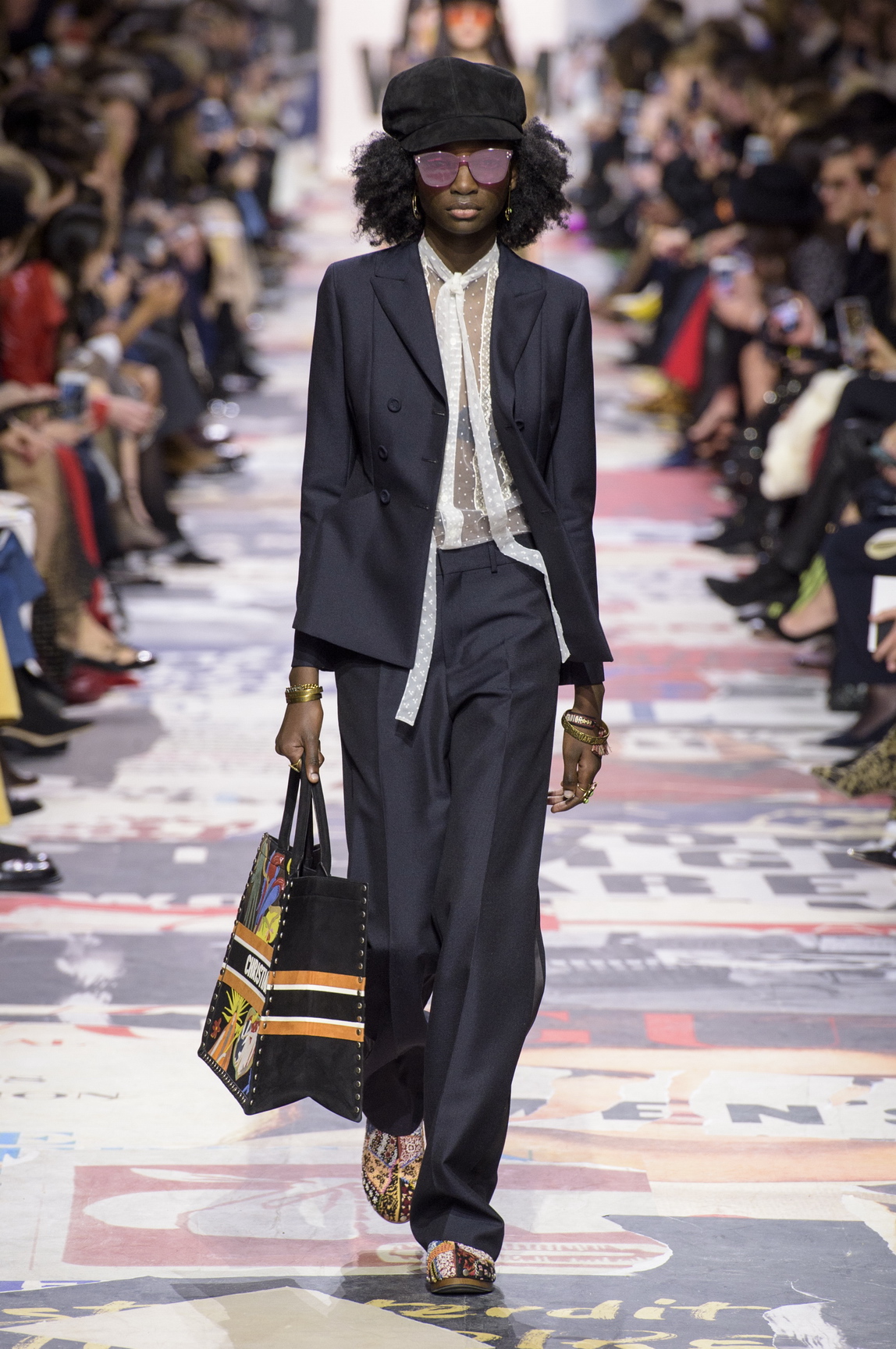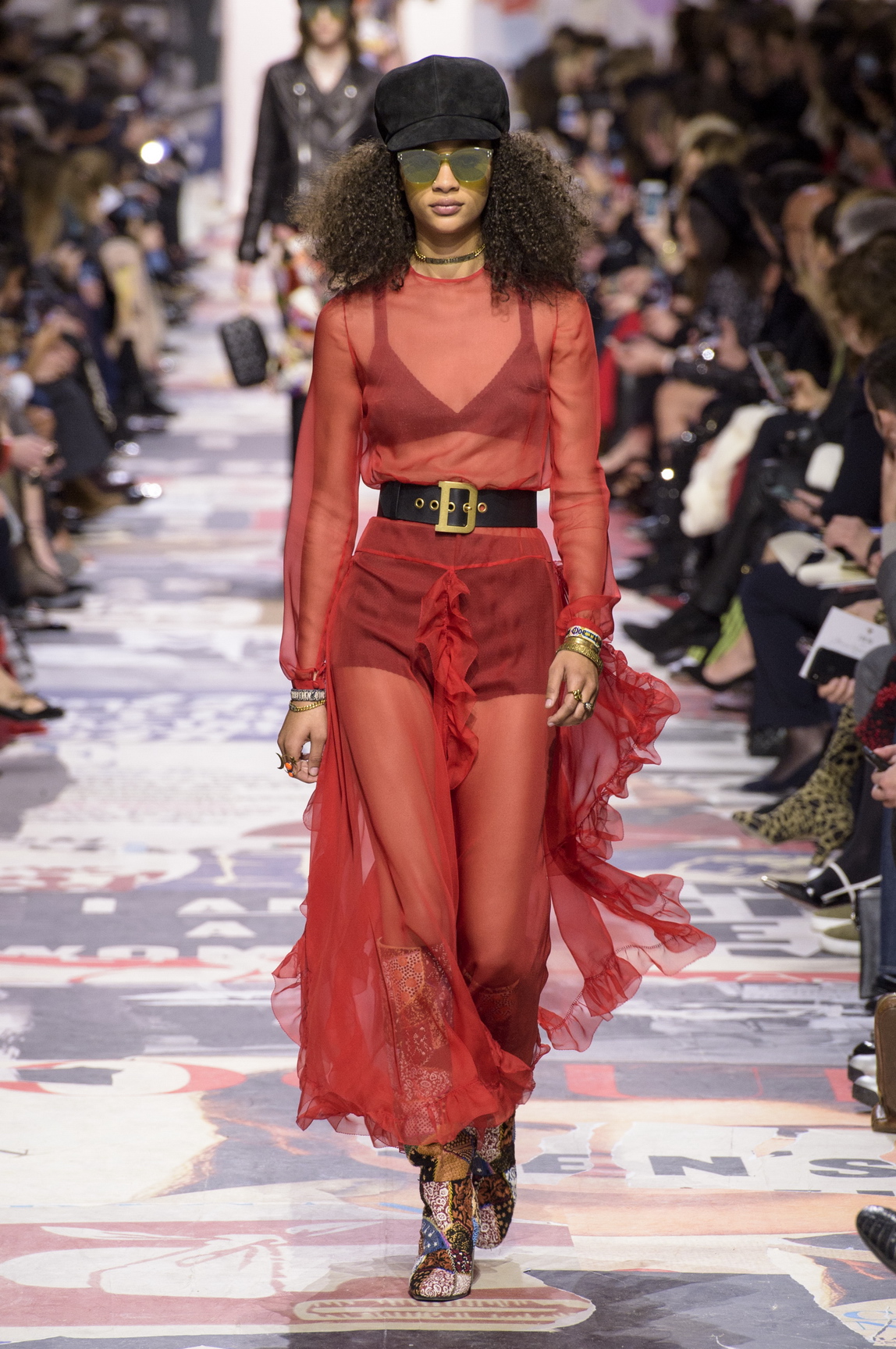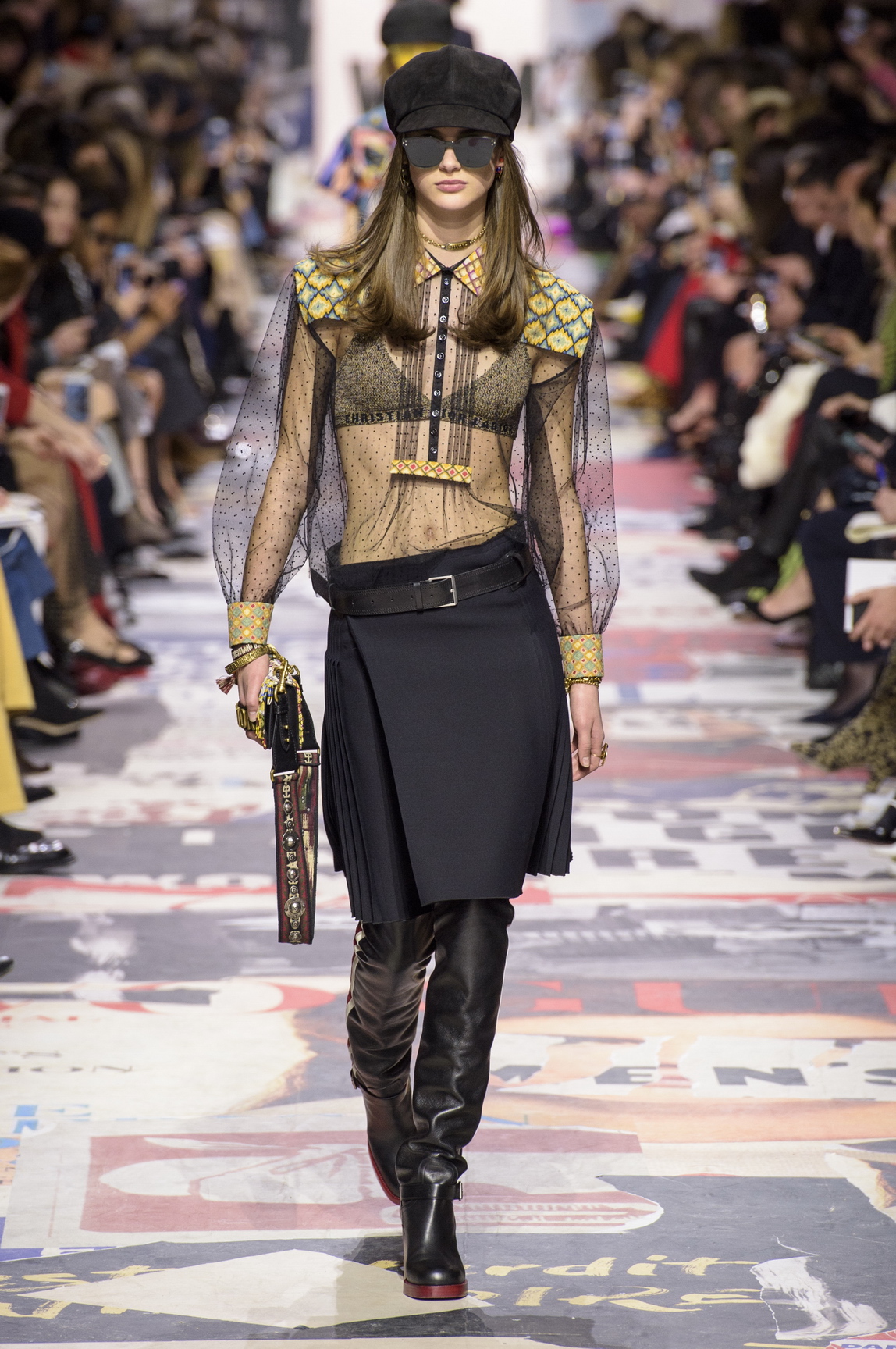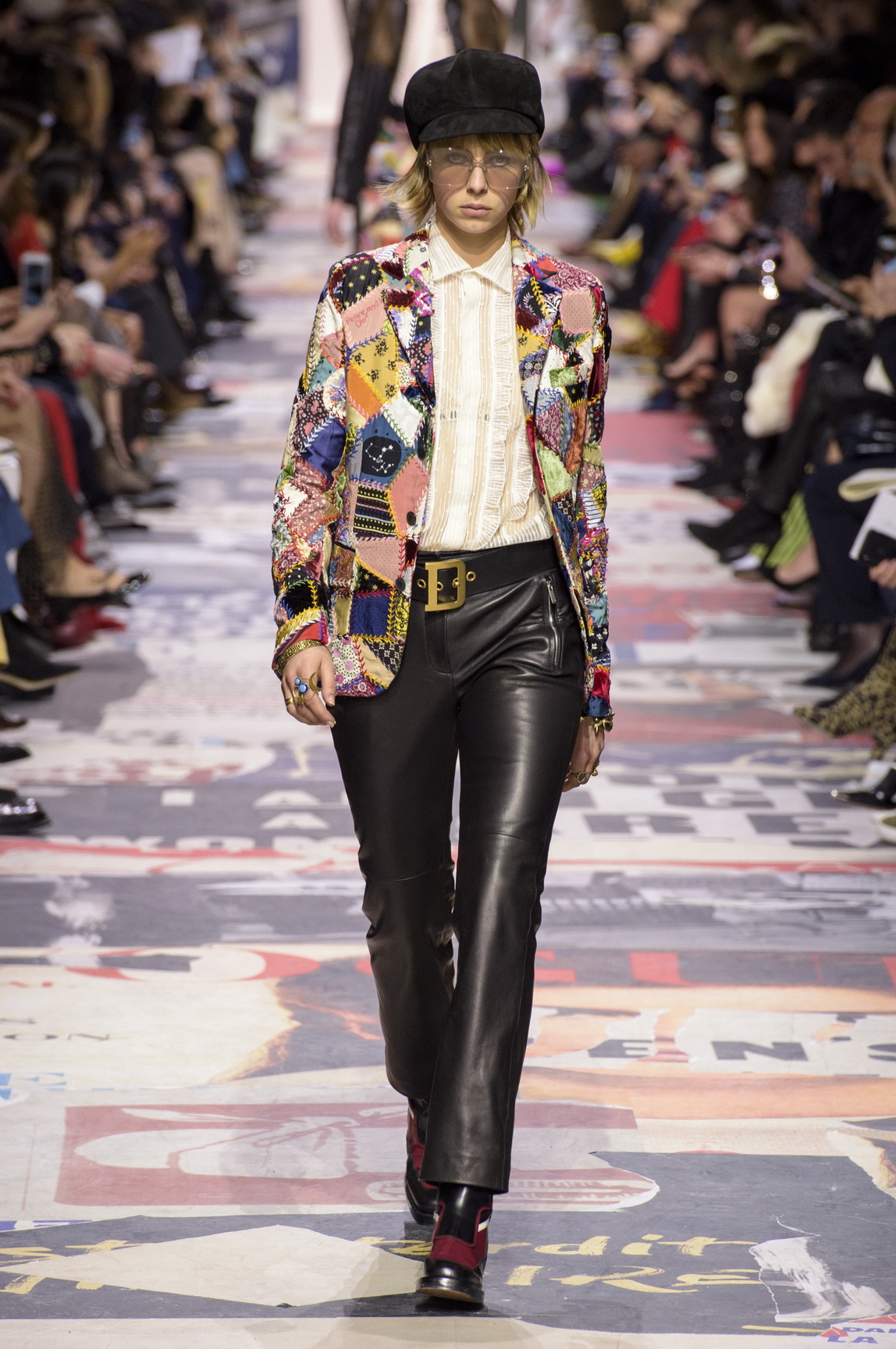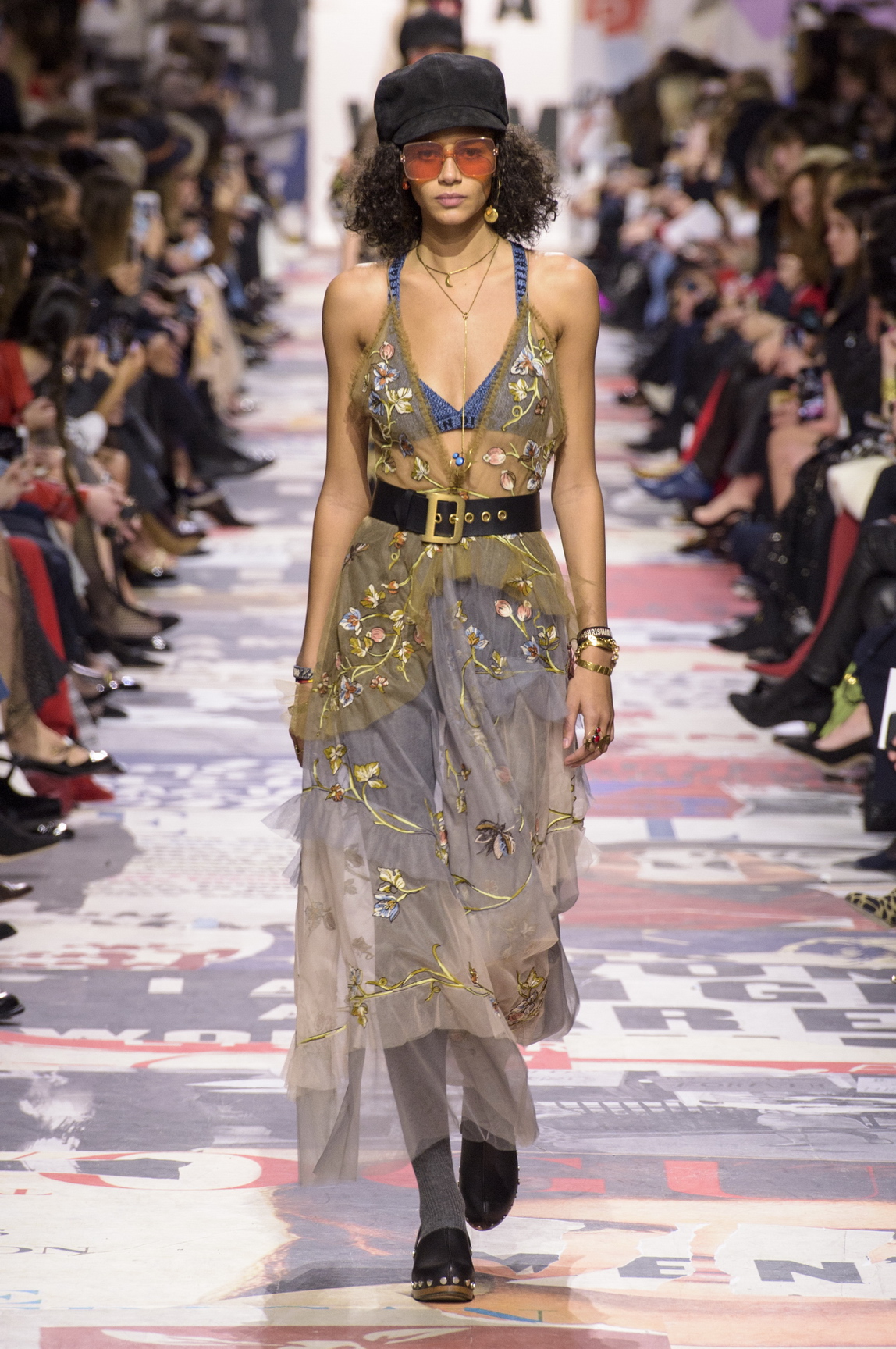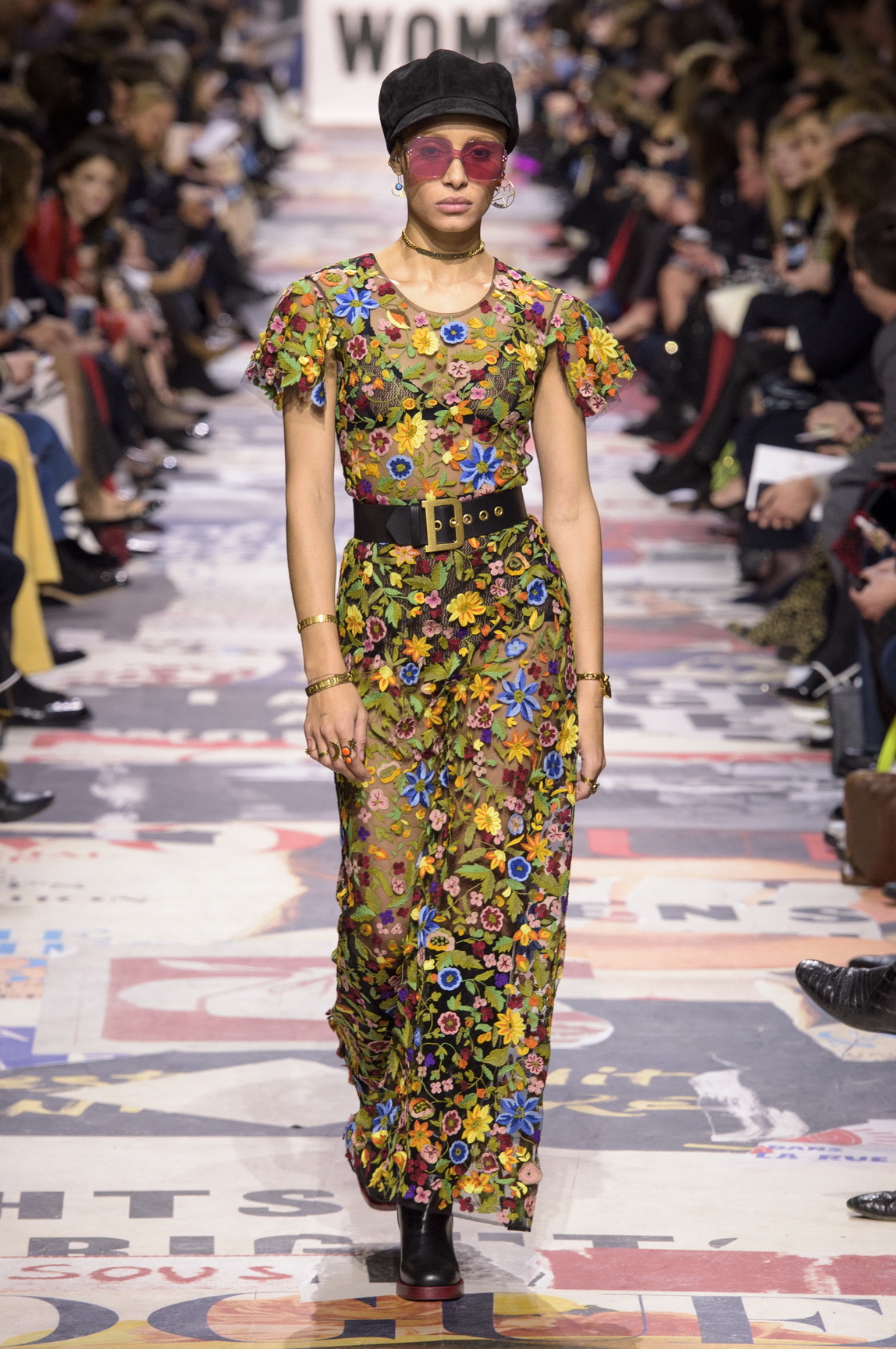 Credits
---
Photography Mitchell Sams
This article originally appeared on i-D UK.