this deaf, genderqueer artist documented his entire transition on youtube
From body image and self-love to diversity and representation, Chella Man offers his notes on beauty.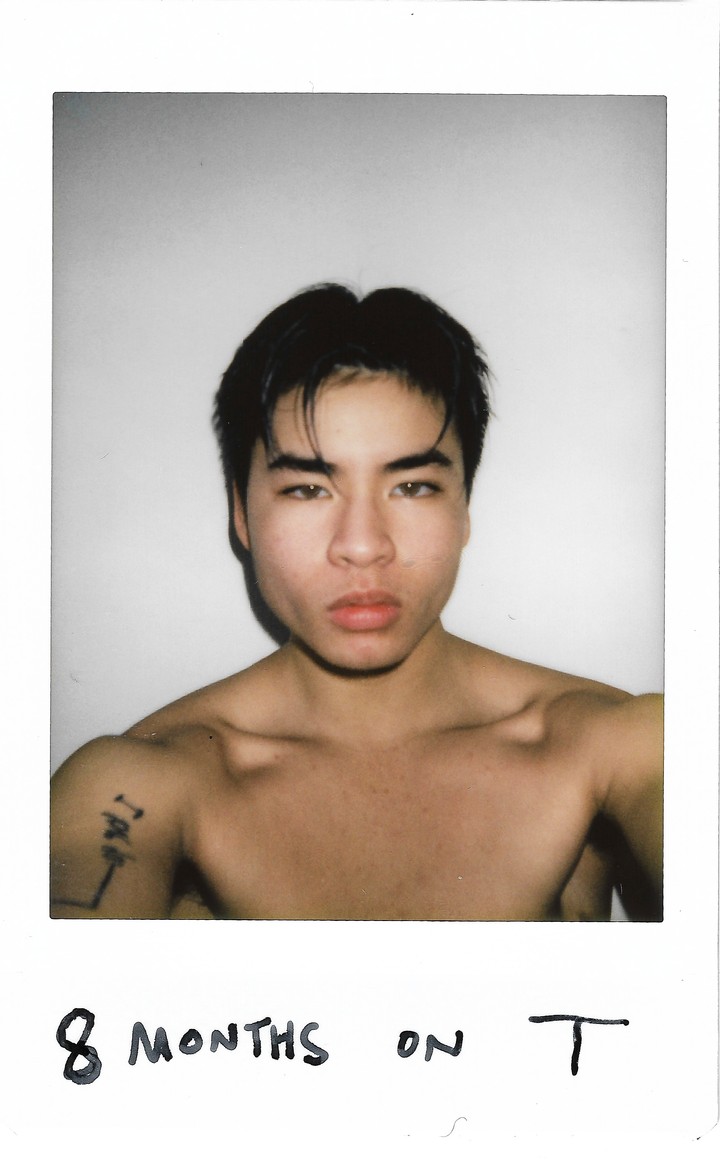 Chella Man
Chella Man has been breaking down barriers since he launched his YouTube channel back in May 2017, as a way of sharing with the world his struggles with gender dysphoria and challenging any misconceptions that people may have regarding what it means to gender transition. So far, Chella has documented everything from his first testosterone shot to the gradual dropping of his voice and the burgeoning of his muscles. More recently, he opened up about the effects of top surgery -- a gender reassignment procedure for trans people that reshapes the upper body. Chella even filmed an episode with his adorable girlfriend and fellow artist-turned-vlogger MaryV, in which they discuss what it's like to be in a genderqueer relationship. It will melt the coldest heart. Yes, even yours.
Feeling isolated as a kid thanks to a lack of deaf, POC genderqueer visibility, today Chella represents everything he never had growing up. He's his own representation, his own role model, which is a pretty incredible feat for a 19-year-old who's already faced more obstacles than most people will in their entire lives. Beyond challenging the status quo by simply existing, Chella is using every means possible -- his YouTube channel, his art, his Instagram, a new column for Condé Nast's LGBTQ platform them --- to educate the world on things like trans visibility, diversity, queer culture and living with a disability, in the hopes that no kid like him will experience what he went through growing up. On top of all that, earlier this month Chella made his NYFW debut, strutting his stuff for up and coming label DRØME. Fresh off the catwalk, he offers i-D his notes on beauty.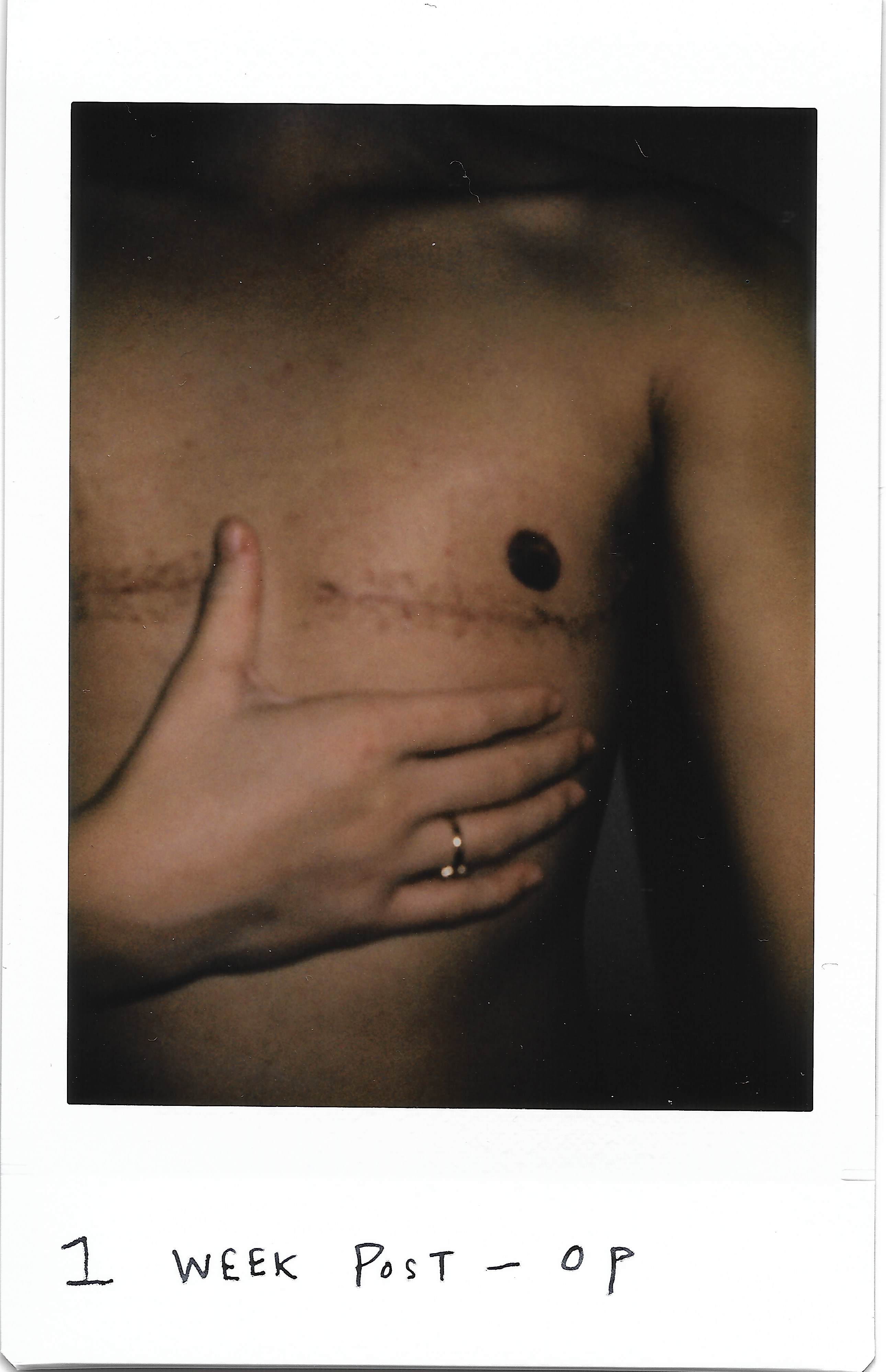 "I am Chella Man, a 19-year-old deaf, genderqueer artist currently transitioning on testosterone. I grew up in Central Pennsylvania, basically in the middle of nowhere. The atmosphere there is extremely narrow-minded. To help people understand it, I always tell them Trump came to speak at my high school a few months before the election. Of course, I protested the hell out of that.
I create art because I can't live without it. I'm not sure I would be alive without it.
Growing up was a bit of a challenge. Before I hit double-digits, I felt both beautiful and confident simply because I was presenting masculine, which is what I preferred. However, once puberty hit, my body shifted against my wishes. As my chest and curves grew, I felt my sense of beauty and confidence fade away. I fought it, of course. But the disconnection between my mind and body overshadowed any compliment I received regarding my beauty.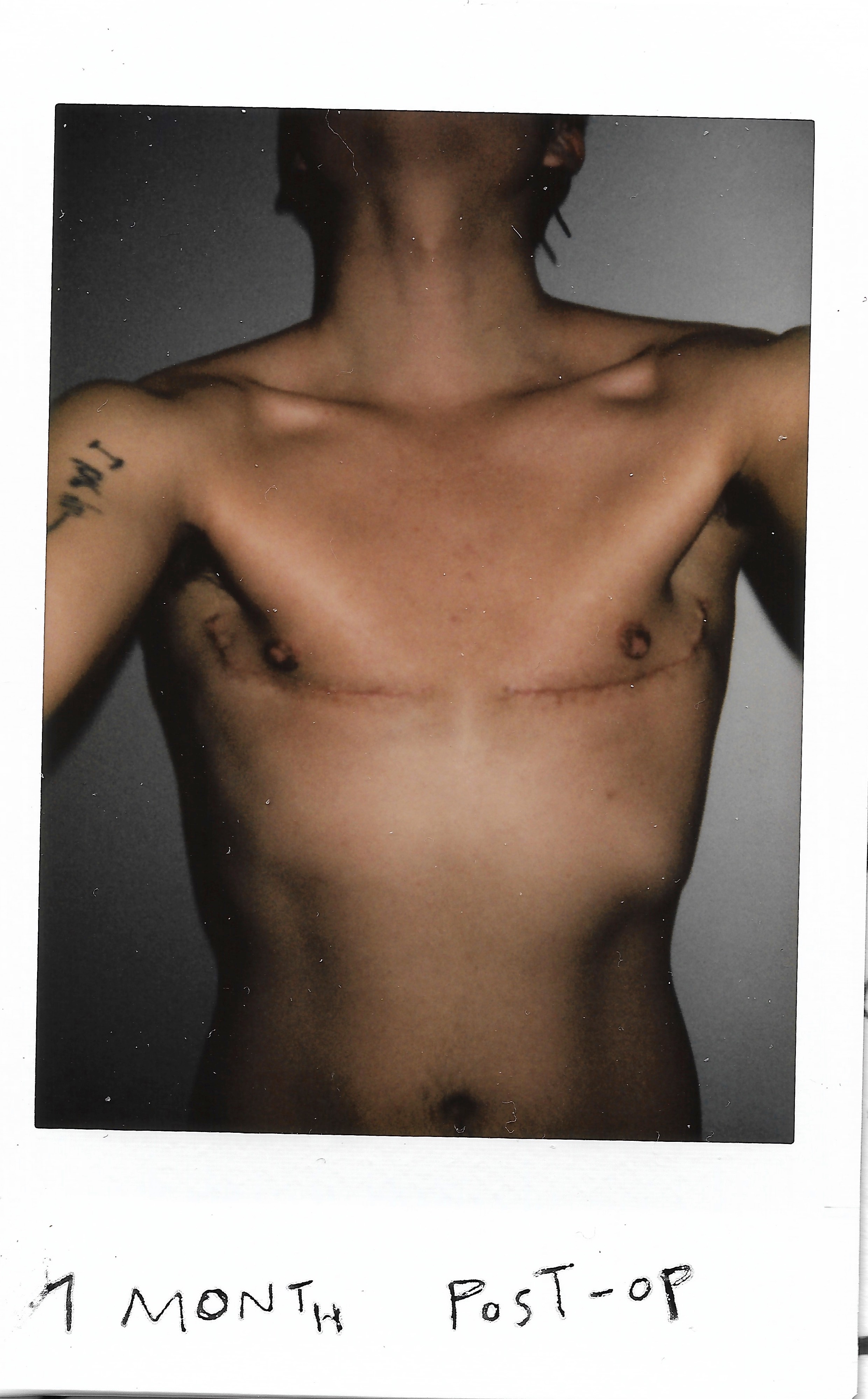 That said, since my transition my relationship with my body has blossomed. My body is now a home.
When it comes to expressing my identity, in the past, I would use clothes and make-up -- infamously gendered objects -- to accentuate either masculine or feminine qualities. However, I now try to disregard the gender attached to clothes and make-up, and use them as I wish, unless I begin to feel dysphoria.
Today I feel most beautiful when I am eating healthy, plant-based foods, drinking enough water and working out consistently. Of course, there are times when I feel insecure, either when I feel my dysphoria kicking in or when I have a bad pimple. But recently I've realised that only I can make myself insecure -- for the most part, other people do not have that power over me.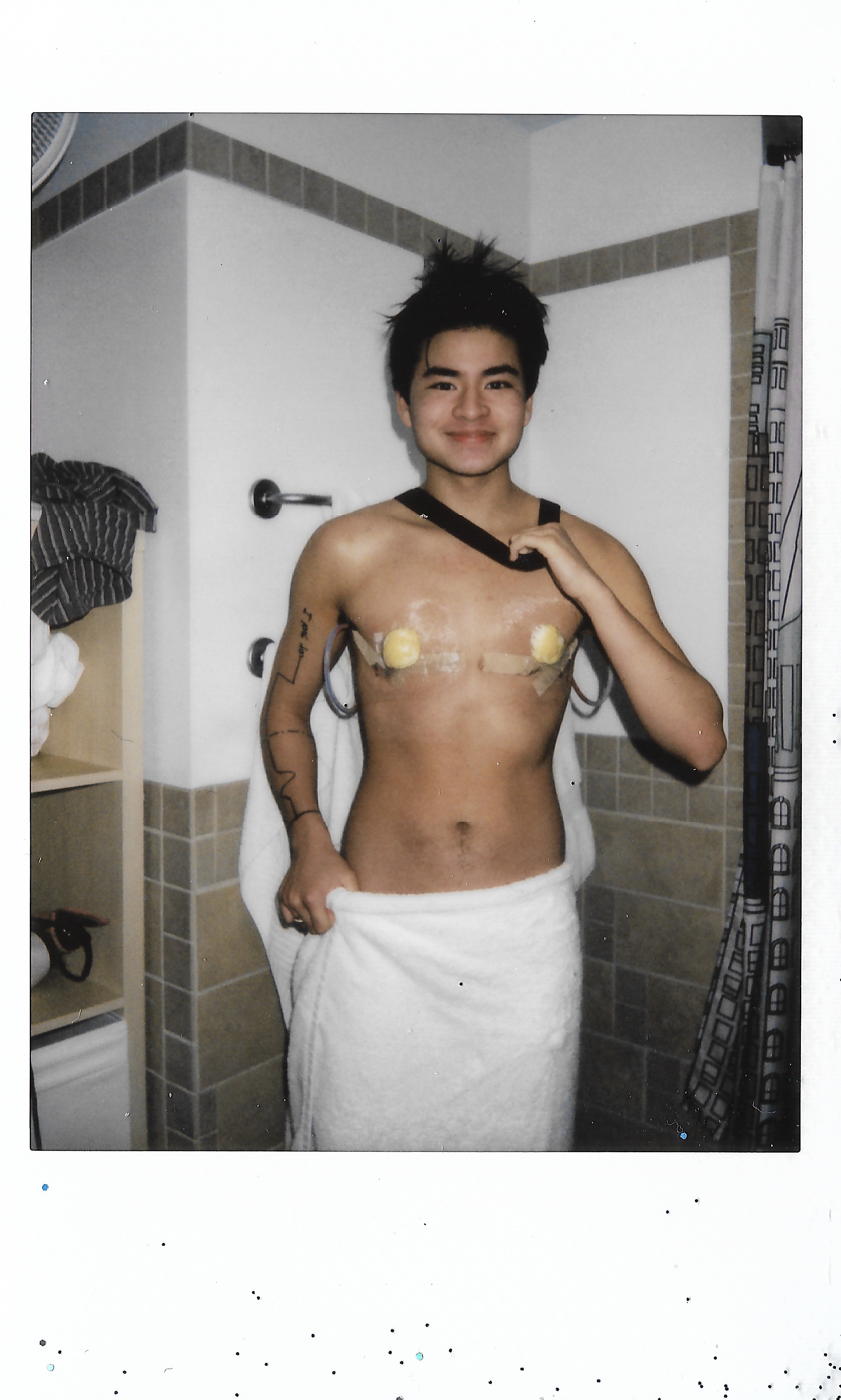 Being visible on social media has both positive and negative sides.The negative side is obviously the hate. But the positive is the ability to normalise transitioning and educate others on gender, sexuality and being deaf. I am also able to be my own representation online. Everyone should be able to see themselves represented in the media. It's thanks to technology and the ability people now have to be their own representation online that diversity has become part of the cultural conversation in a way it never was before, which is revolutionary.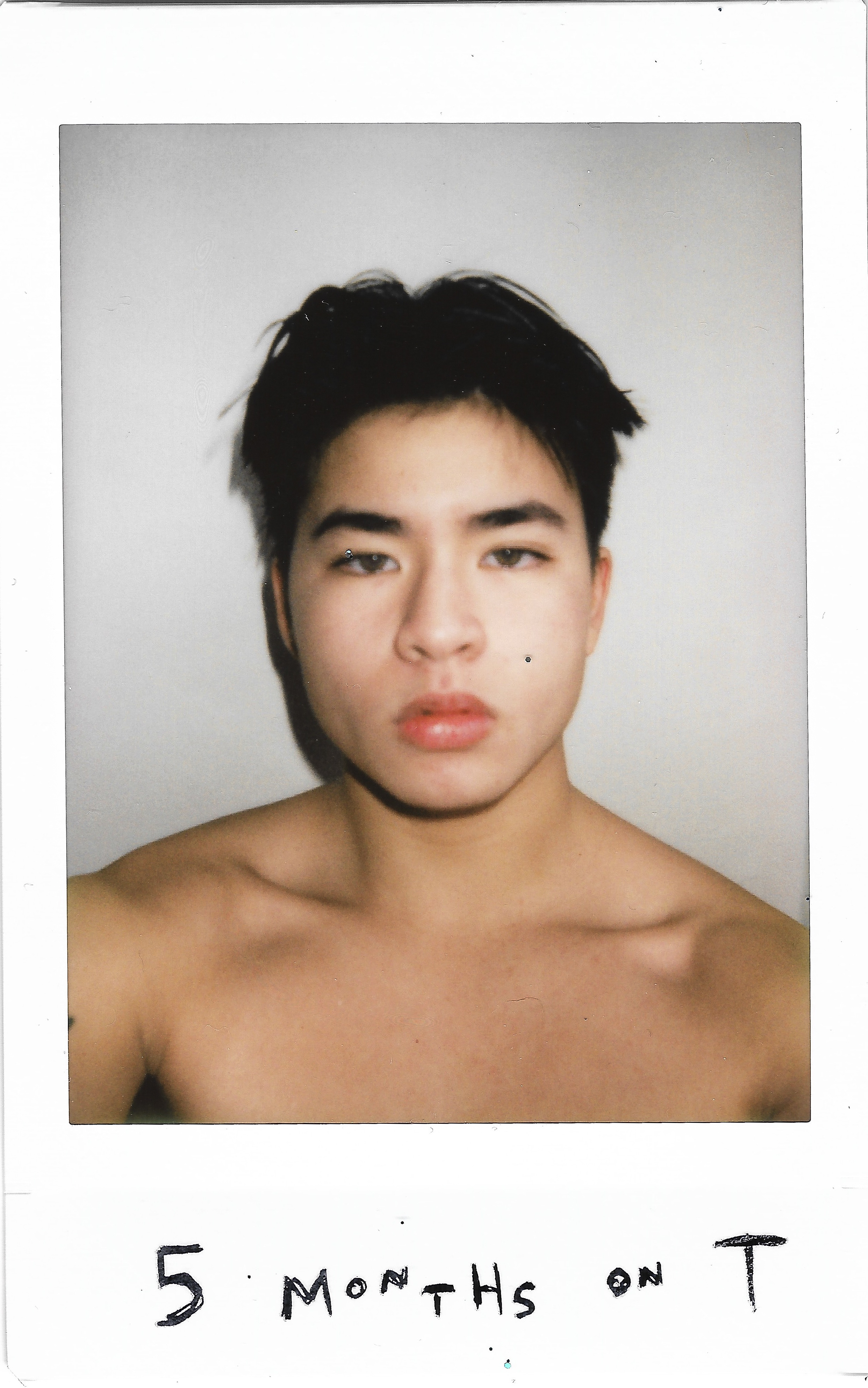 However, I do worry about diversity being a trend, implemented for the wrong reasons. Large organisations can and will commercialise it, using the topic of diversity without the respect and acknowledgement it deserves. It all comes down to education and respect. We need to continue having conversations without aggression. As long as others are polite and respectful when asking questions, try to be open to answering any they may have. Hopefully, this mutual respect will dissipate the "trend" aspect of diversity as it will allow both sides to see the other as human.
Moving forward, I'd like to see more accessibility, more representation, open-mindedness, empathy and forgiveness. The bravest thing you can do is what you know in your heart is right."
Credits
---
Photography Chella Man
This article originally appeared on i-D UK.