the best things to watch, see and do in the uk this week
A handy guide to all things cultural. Hey, no, you're welcome.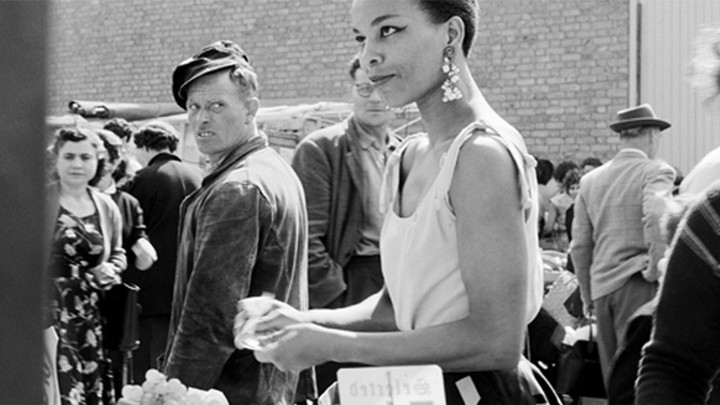 Image from the Historical England archive as part of the Human Stories: Another England exhibition.
Exhibition: Another England
An exhibition examining black and asian heritage opens at London's NOW Gallery this week. Curated by Kaia Charles and Tamsin Silvey, Human Stories: Another England reflects Britain's overlooked multicultural past; exploring both diasporic migration and racism in English society through beautiful imagery and newly commissioned works.
Human Stories: Another England exhibition is free to view and opened at the NOW Gallery in Greenwich Peninsula from 10 October to 11 November. Find out more here .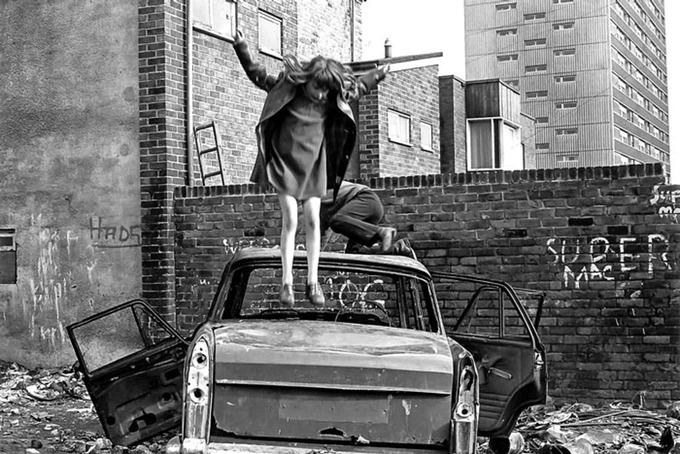 Photography: Elswick Kids
Elsewhere in photography, a Kickstarter aims to crowdfund a new book by late photographer Tish Murtha. Started by her daughter, Ella, the campaign follows a major retrospective of Tish's work at London's Photographers Gallery, and hopes to showcase the documentary photographer's images of 70s Newcastle in all their evocative, emotional glory. You can find out more about Tish's work in our interview with Ella here.
You can find out more about the Kickstarter and donate to Elswick Kids' publication here.
Art: McDermott & McGough at The Oscar Wilde Temple
A piece of immersive art twenty years in the making opens courtesy of the ever reliable Studio Voltaire this week. Created by visual and performance artists David McDermott and Peter McGough, The Oscar Wilde Temple sees a former Victorian chapel transformed into a secular space to celebrate one of the early pioneers of gay liberation, Oscar Wilde. You can even book it for LGBTQ+ ceremonies, reading groups, community meetings and events, would you believe.
Open to the public for free for from 3 October to 31 March 2019, The Oscar Wilde Temple is a gallery but also a safe haven to celebrate and commemorate LGBTQ+ creatives and those lost to the AIDS crisis. Find out more about the exhibition here .
Fashion: Cloud Project
Fashion fans are able to take a sneak peek at the fantastical costumes behind Academy Award-winning costume designer Tim Yip's Cloud project this week. Part of Southbank Centre's China Changing Festival, Sunday's performance of Cloud saw Tim join up with 25 emerging London designers to create an immersive show, with designs made from recycled and upcycled materials. You can see 15 of them hanging in Royal Festival Hall all week.
Tim's Cloud project and the sustainable, beautiful costumes created as part of it are available to view all this week. Find out more here .
Music: Smirnoff Equalising Music
And finally, music from female and non-binary artists is taking over London's Printworks this weekend. Aimed at tackling the huge gender imbalance in club and festival line ups, Smirnoff Equalising Music is more than just a BNO with a beaut setlist, it's also the debut of a DJ mentorship programme -- which hand selects aspiring DJs to coach -- as well a series of talks aiming to break down barriers for women and non-binary people in the electronic music world. Empowering the next generation while listening to all day bangers from The Black Madonna, Honey Dijon, Peggy Gou, Artwork and Nastia Hand? Sign us up.
Smirnoff Equalising Music takes place at Printworks, London, on 12 October from 12-11pm. Get your tickets here .
If you really want to stay with it, sign up here to get the best of i-D delivered to your inbox.