Photography Valeska Schmidt-Thompsen
16 central saint martins grads on where they are a year later
Is a fashion degree worth the money in 2018?
Photography Valeska Schmidt-Thompsen
As a new wave of students enrol and apply to colleges, i-D and 1 Granary take a closer look at fashion education and beyond, to better understand how to make it in one of the toughest industries to crack.
One thing that sets us humans apart from most, if not all, other animals is our capacity to imagine a world much greater and better than we live in right now. It's what keeps us hopeful, making grand plans and working on ourselves to be more creative, brilliant, and powerful. But being alive means having to come to terms with reality, stepping out of the bubble, and figuring out that actually 'utopia' isn't what it looks like in the movies. That instead of graduating and getting a job in your field of study, there's a chance you will be doing really just whatever comes your way in order to pay the bills and pursue your passions.
As a first-year doe-eyed fashion design student, who doesn't dream of being the next big thing? But when you've finished the exhaustion phase in academic life called 'making a graduate collection', what does day-to-day actually look like? To find out, and perhaps help align your grand expectations with reality, we spoke with a handful of graduates who finished their degrees in the last 18 months. We simply asked them: what are you doing right now?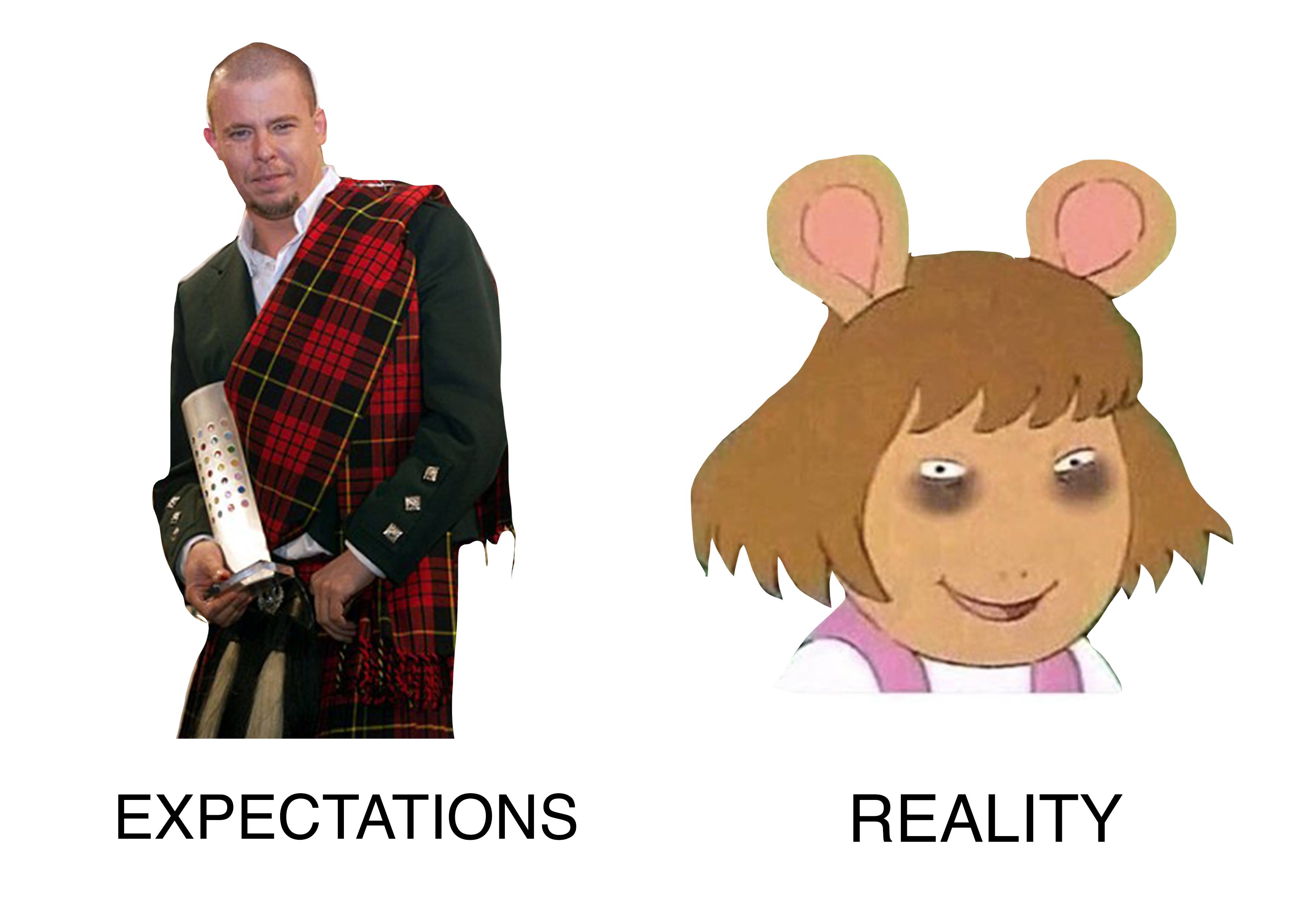 1. Ernesto Naranjo, MA Fashion CSM 2018: "I am working on my new collection and I am happy doing it!"
2. Ella Marsh, BA Fashion Design & Print, CSM 2018: "I graduated this year, and it's very strange to be out of the 'Central Saint Martins bubble'. I am looking for a job in London which is proving to be difficult at the moment. I don't have a single idea as to what I want to do, however, I think I would like to work freelance in (print) design while continuing to create my own work."
3. Matilda Soderberg, BA Fashion Womenswear, CSM 2018: "I am starting the MA Womenswear at the Royal College of Art this fall. Since I graduated earlier this year, I've worked as a caretaker at an elderly care centre in my home town in Sweden in order to save up money for another year in London. My plan is to never enter the industry as a designer, but rather approach design and fashion from a research perspective or through project-oriented artistic practice."
4. Stefan Cooke, MA Fashion Textiles, CSM 2017: "I am currently working with my partner Jake Burt, also a CSM MA alumni, on the Stefan Cooke Label and showing with Fashion East. We showed our second season in June spring/summer 19 menswear."
5. Edith Bolonyi, BA Fashion Print, CSM 2018: "I am currently waiting for a visa to work for Nike in Oregon."
6. Peter Movrin, MA Fashion, CSM 2017: "I am mega open for anything, but I just want to make nice clothes, and bags. Bags are very important. Also, I just left McQueen, now I am freelancing."
7. Ed Brooks, BA Fashion Knitwear, CSM 2018: "I just started my new job working for Inditex, as a knitwear designer. It's quite a commercial and conventional route compared to what many CSM graduates would undertake, but when I was offered this opportunity I thought it could be a fun and different experience. In an ideal world I would like to work for a more mid-range brand, like Paul Smith or Acne Studios, where I would have more creative freedom but the clothes would be worn by real people, which is quite important for me."
8. Gabriele Skucas, MA Fashion, CSM 2018: "I have been running the manufacturing to fulfill orders made by several stores that are now stocking my work."
9. Joshua Beaty, MA Fashion, CSM 2017: "I have been working on collaborations with artists and designers, my own projects for various exhibitions, and I also teach."
10. Amir Khorasany, MA Fashion, CSM 2017: "I am assisting the director at Lanvin as a designer. I mainly go to meetings overseeing the production across womenswear and accessories, do lots of fittings, put together concepts, research, and work on 3D propensions and drape."
11. Hannah Dang, BA Fashion Womenswear, CSM 2018: "At the very moment, I am on vacation, but I have been taking on custom projects upon graduation. I would like to start my own label in the future."
12. Robert George Sanders, MA Fashion, CSM 2017: "Currently I am making a collection to show at the Turner Gallery in Margate, and I am working on some Visual Merchandising in Oxford Street. I am happy when it is fast, but sad when it is slow."
13. Wenjun Zhu, BA Fashion Print, CSM 2018: "I graduated from CSM this summer and I am looking for a job at the moment. Ideally, I'd like to be a print and textile designer focusing on avant-garde prints and materials. I am still figuring it out."
14. Yueqi Qi, BA Fashion Knitwear, CSM 2018: "I'm doing a capsule collection that continues the theme of my BA graduate collection, which focused on future craftsmanship. I am also developing new techniques of bead weaving, which I will probably showcase somewhere special, hoping to be able to connect with people who appreciate my work."
15. Desiree Laidler, BA Fashion Womenswear, CSM 2018: "Since I graduated from the BA Womenswear I have moved back to my hometown of Brighton temporarily. While there, I have been working on different freelance projects, specifically within costume design -- something which I have always wanted to try out. I now plan on producing another small collection here at home, and work part-time on Saturdays to help fund my personal projects. I am happy with my current situation, and I enjoy being back in the real world. However, no one really prepares you for life after graduation and the reality of it all!"
16. Masha Popova, BA Fashion Print, CSM 2018: "I am starting my masters degree from CSM in October and I am very excited about the next one and half years. It makes it even more exciting not knowing what's going to happen. The only thing I am focused on is to keep creating."