dancing for freedom in tbilisi
At the weekend, Georgian youth threw a protest rave outside Parliament after armed police stormed a Tbilisi nightclub. Following the protest, i-D talked to Tbilisi's creative youth about what happened, and what's next.
Over the weekend, the square in front of Georgia's Parliament in Tbilisi turned into the biggest rave the city has ever seen. It was a mass moment of youth cultural defiance. The unsanctioned rave was a protest against the brutal police raids at Bassiani and Café Gallery, the key centres of Tbilisi's thriving dance music scene. Police stormed into the clubs early on Saturday morning, briefly detaining dozens of clubbers, and arresting Bassiani's cofounders Tato Getia and Zviad Gelbakhiani. The raids were ostensibly conducted because the government blamed Bassiani for five drug deaths that have happened in Tbilisi in recent weeks, although none of the deaths occurred at the clubs.

But Georgian youth were quick to prove that the right to dance and be free in the all-inclusive club spaces could not be taken away so easily. For hours the elated crowd moved as one to a booming sound system in clouds of coloured smoke, united under slogans proclaiming: "We Dance Together, We Fight Together" and "Dance For Freedom".
In recent years, creativity has been a force for positive change in Georgia. Located on the crossroads between Asia and Eastern Europe, Georgia was part of the Soviet Union for most of the 20th century, followed by a turbulent 90s that saw the country descend into civil war, economic crisis and suffer a Russian invasion. Today the country is emerging from its complex transition, and a new generation is keen to have its impact on the international cultural scene.
Prominent talents who have put Georgia on the cultural map include Vetements' and Balenciaga's creative director Demna Gvasalia, and artist Andro Wekua. Home-grown emerging fashion talents include Situationist's Irakli Rusadze and George Keburia, who designed outfits worn by Lady Gaga and sunglasses favoured by Rihanna and Solange. The Georgian capital also has its own burgeoning hip-hop (check KayaKata) and techno scenes.
Following the protest, i-D talked to young people in Tbilisi about freedom, creativity and their hopes for Georgia.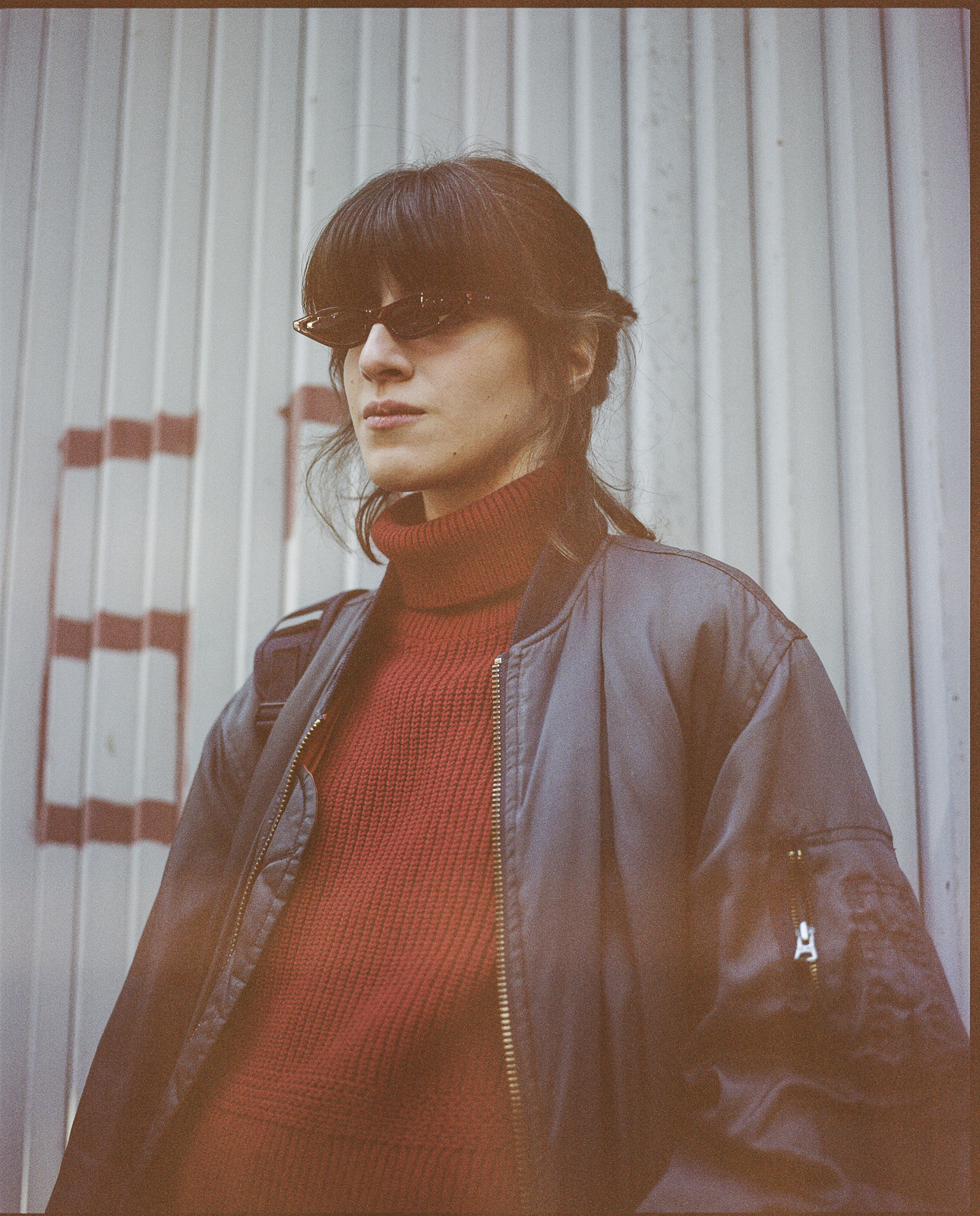 Etuna Machavariani , 25, studies and teaches psychiatry
"Today young people got united because the most basic of our rights have been stomped upon. Do we have a right to feel secure in our own country? Can we not be afraid that police will throw the innocent on floor and hold them down at gunpoint? What I saw as a response to the government's brutality was the unity of sane, young, beautiful people. They fought, and we danced back. In the end, the government gave in, too easily and too unproductively and then, when the dust of elation settled, I'm left thinking: was it all but a staged show? A controlled theatre to demonstrate first the power and then the soothing kindness of the government? This bad aftertaste spoils the victory for me. But one thing is sure -- the unity and force of willpower of youth is the only thing giving me hope in this time of mass hysteria and insecurity.
It's like there are two different worlds in Georgia. There is a part of society which is very open-minded people of the future, and when I communicate with them I know what we are striving for. But on a day-to-day basis I also bump into the harsh reality of the conservative majority. But progress is there: you could compare what was happening 5, 10 or 20 years ago -- and you would see that we have come a long way. I want Georgians to stop regarding political, religious or any other figures of authority as their role models and to liberate themselves mentally. More raves, more art and more love."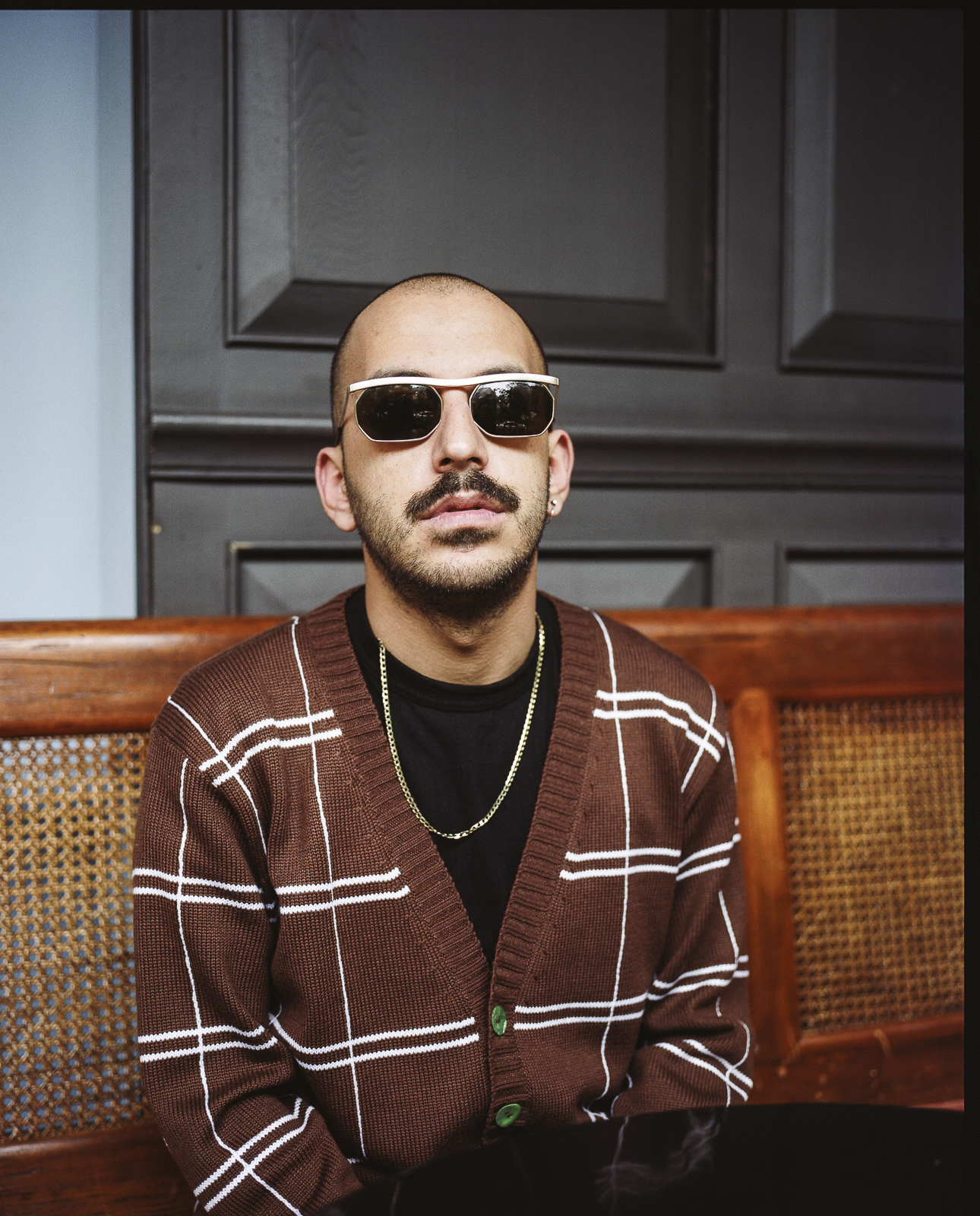 Giorgi Wazowski, fashion photographer and stylist
"I was at Cafe Gallery with friends, and suddenly some people came up and pointed guns at our faces and made us lie down on the dance floor of club. We didn't know what was happening, they checked our pockets and bags, we could not use our phones. It continued for almost 15 minutes, then they let us go and it was only after we came out we figured out that they were policemen. They didn't tell us before.
We want freedom. We don't want to live in a country were policemen can come up to us with guns and tell us what to do, where to go or how to hang out. We just want to be free, dance together, have fun together.
In Tbilisi's creative scene today everything is exciting, everything moves and changes very quickly. In fashion, we've got a few cool names, like George Keburia and Gola Damian. I love the fact that they live in the same town, they're from the same generation, but they have different styles and aesthetics. I think to change things people should be more dedicated in what they do. I really believe that Tbilisi could become a destination on the fashion map, but it comes with hard work and crazy dedication."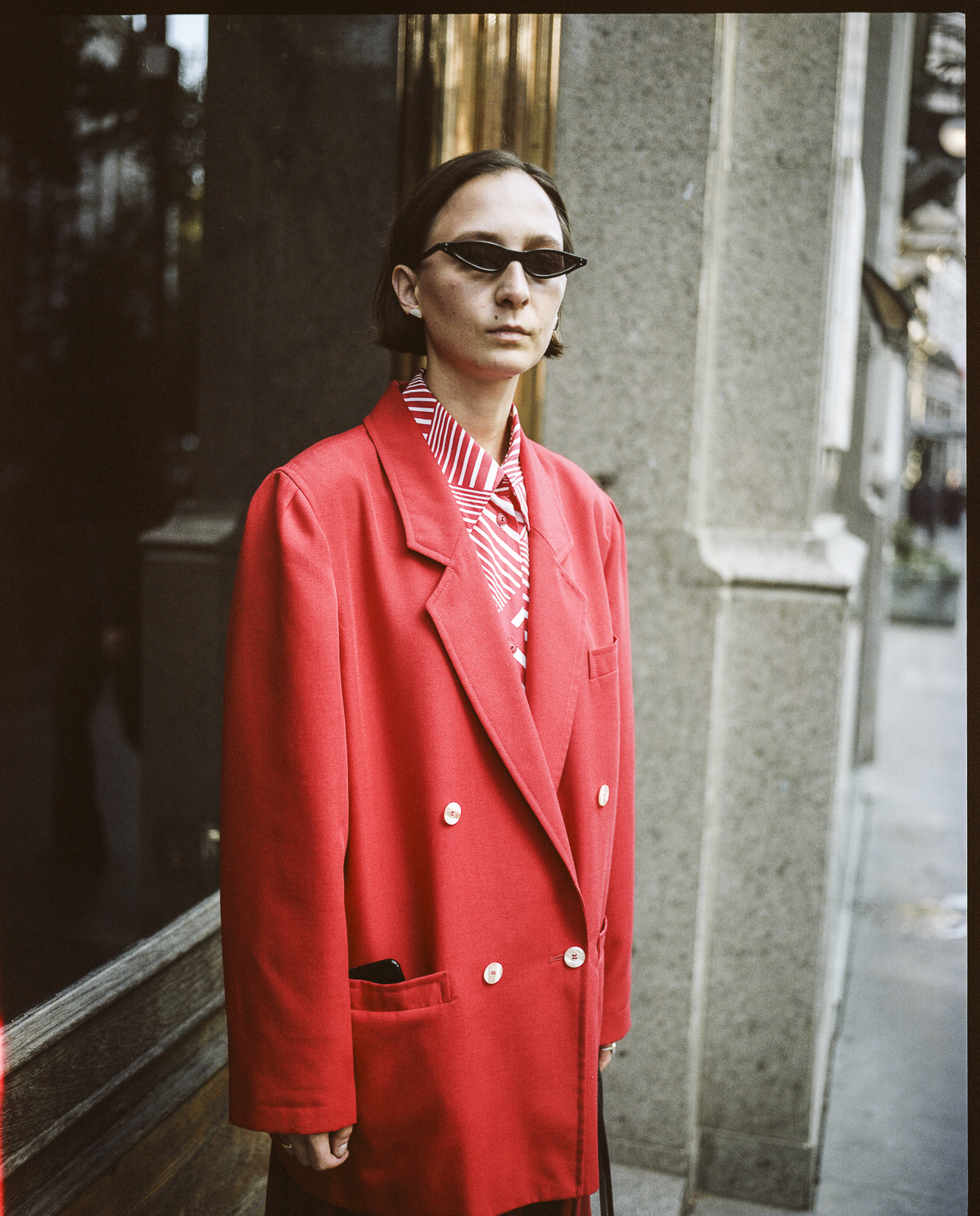 Louisa Chalatashvili, 30, photographer
"In general, Georgian society is still conservative, but for last 10-15 years a lot of things changed. People are becoming more open-minded. Social media became a mediator for people to express their position or protest, which promotes pluralism, and even the old generation has become more accepting as they have to read or listen to many reasoned different positions. The young generation is definitely different. We are DIY in art and fashion and how we are creative. We are also more informed about human rights and feel more responsible as part of civil society. I would like our society to become more tolerant towards minorities and any kind of difference. If we face a certain problem, we shouldn't hold back -- we need to act."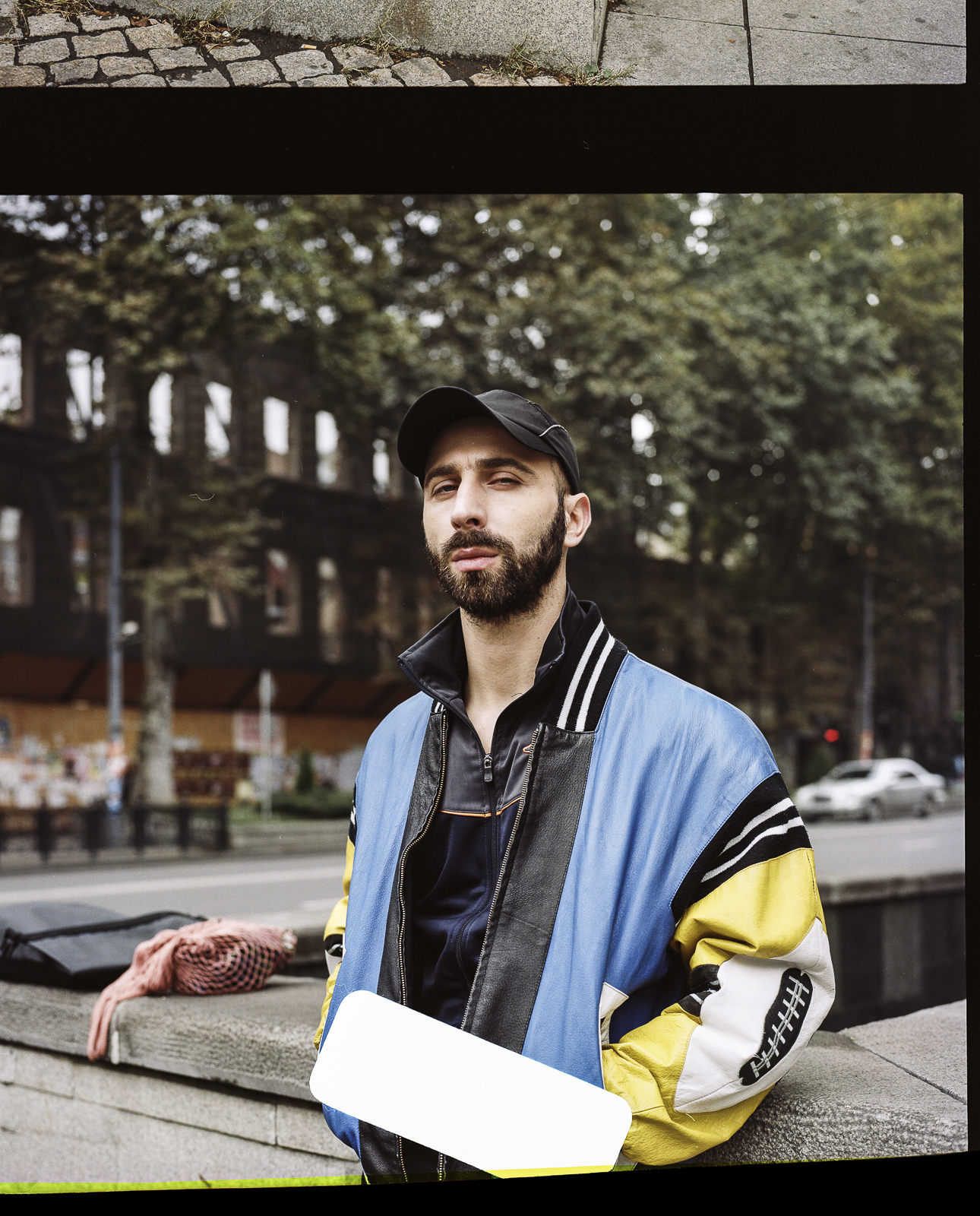 Ika Jojua aka Aghnie , 34, sound and visual artist
"Change is happening. It's refreshing to see so many young people -- and also those of previous generations, too -- come out and fight for freedom, equality and peace. It felt so unifying to be standing amongst these wonderful people, sharing thoughts, dancing, being part of the same movement. Young people want see this country become a better place and that's the most important thing for them.
In terms of Georgian society, I think some values are so deeply embedded in people that sometimes it's pointless trying to have a rational dialogue with them. I think Georgian society will be much more progressive if it starts embracing ideas that are less traditional. People are still reluctant to see change, it's a scary thing for them. We should all start thinking how to move forward, be unbiased and compassionate."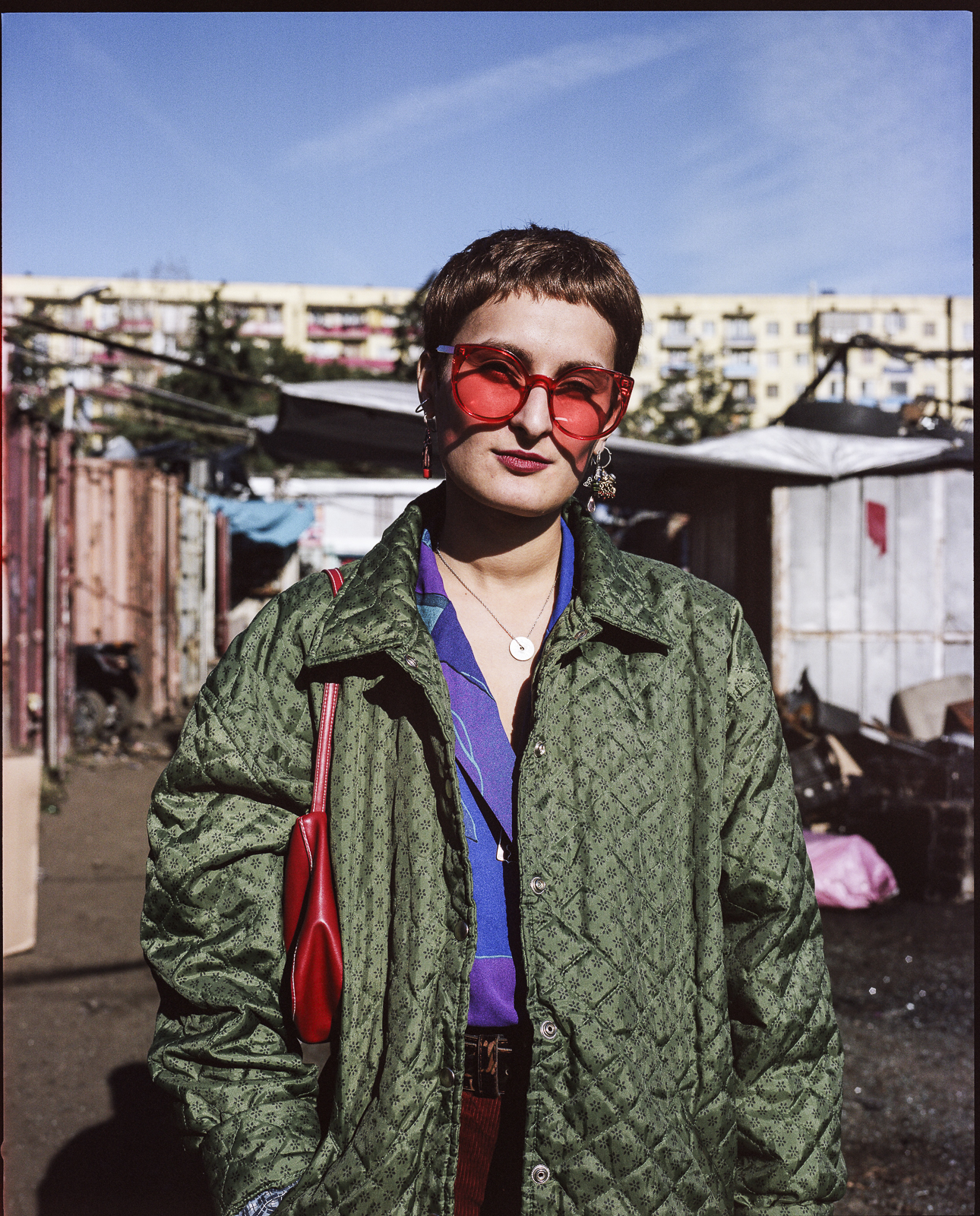 Gvantsa Jishkariani, artist and co-founder of Patara Gallery
"After the hell we went through, I can say that the amount of love I felt was very unexpected, and came from both friends and random people. On the streets I was afraid, people in black shirts appearing from the darkness and were attacking people, but I knew if we stayed together, they couldn't harm us. If we care about each other that much, our love is bigger than anything. We dance together, we fight together, we're in this together.
In Tbilisi we have so many survival skills already, just to be creative, to do something. I meet all kind of young people from different backgrounds, and I can say that progressive youth is a minority. But I still believe that just a few people who can and will start a revolution and make a change. To change things, I would make people ask questions, because without questions, there is no fun, no development. I would make them a lot more curious-because the lack of interest leads to ignorance and does not really help in building a better society. I would make them braver and riskier, because decisions should be based on hopes, not fears."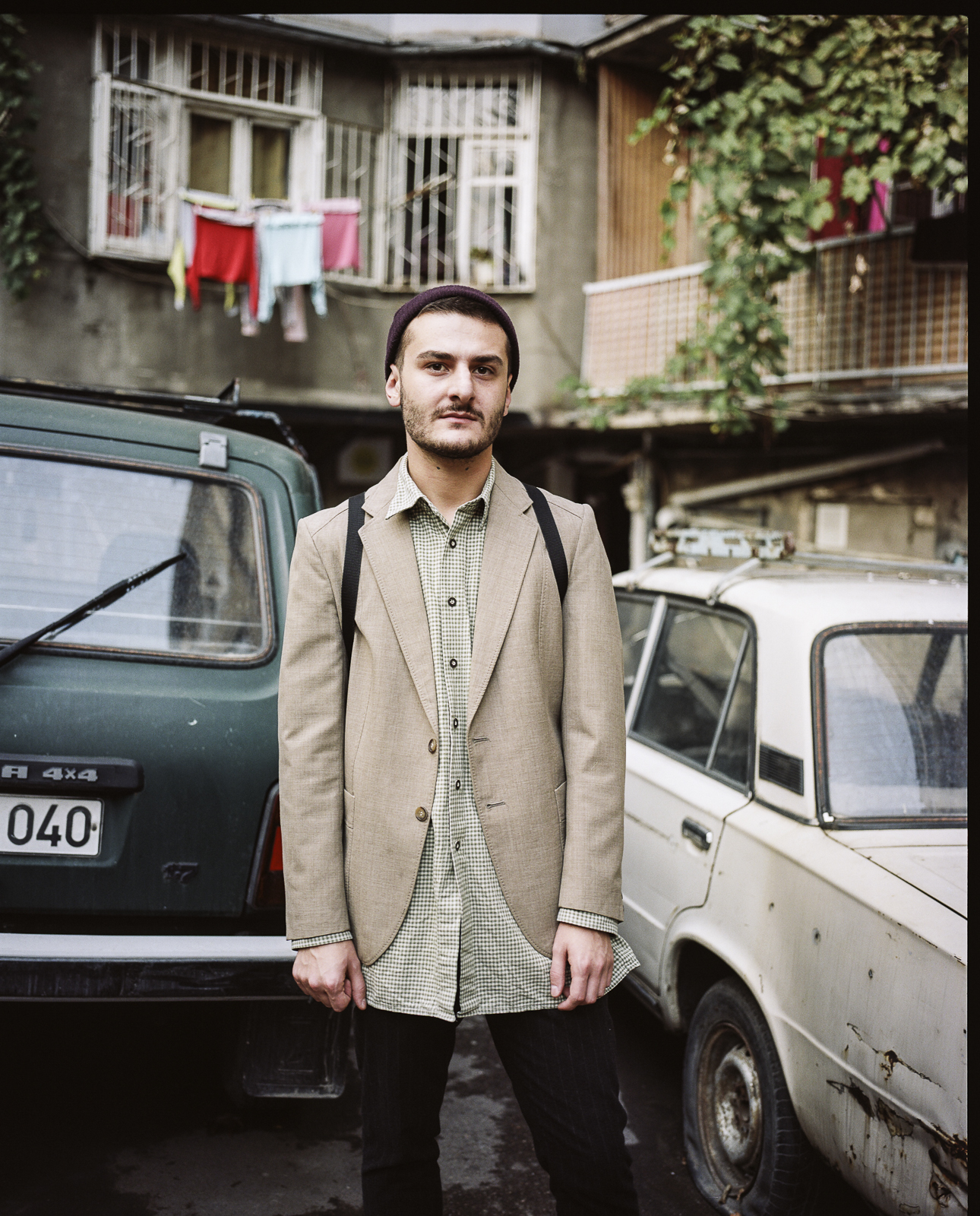 Lado Bokuchava, 27, fashion designer
"In my opinion, everything that happened at the weekend is very important, not only for youth but for the whole country. We had to fight to make the country the way it is today, and we will not go backwards from this progress we've made. Without freedom it is impossible to live safely. I don't want to be afraid of the police, who are supposed to protect me. I do not want to feel their hatred because I'm not like them. I do not want to be afraid while dancing in a club that someone might put a gun to my head without any reason. I do not want my friends to walk in the streets in fear, I do not want my daughter to grow up in a country where fascists try to raid a peaceful protest."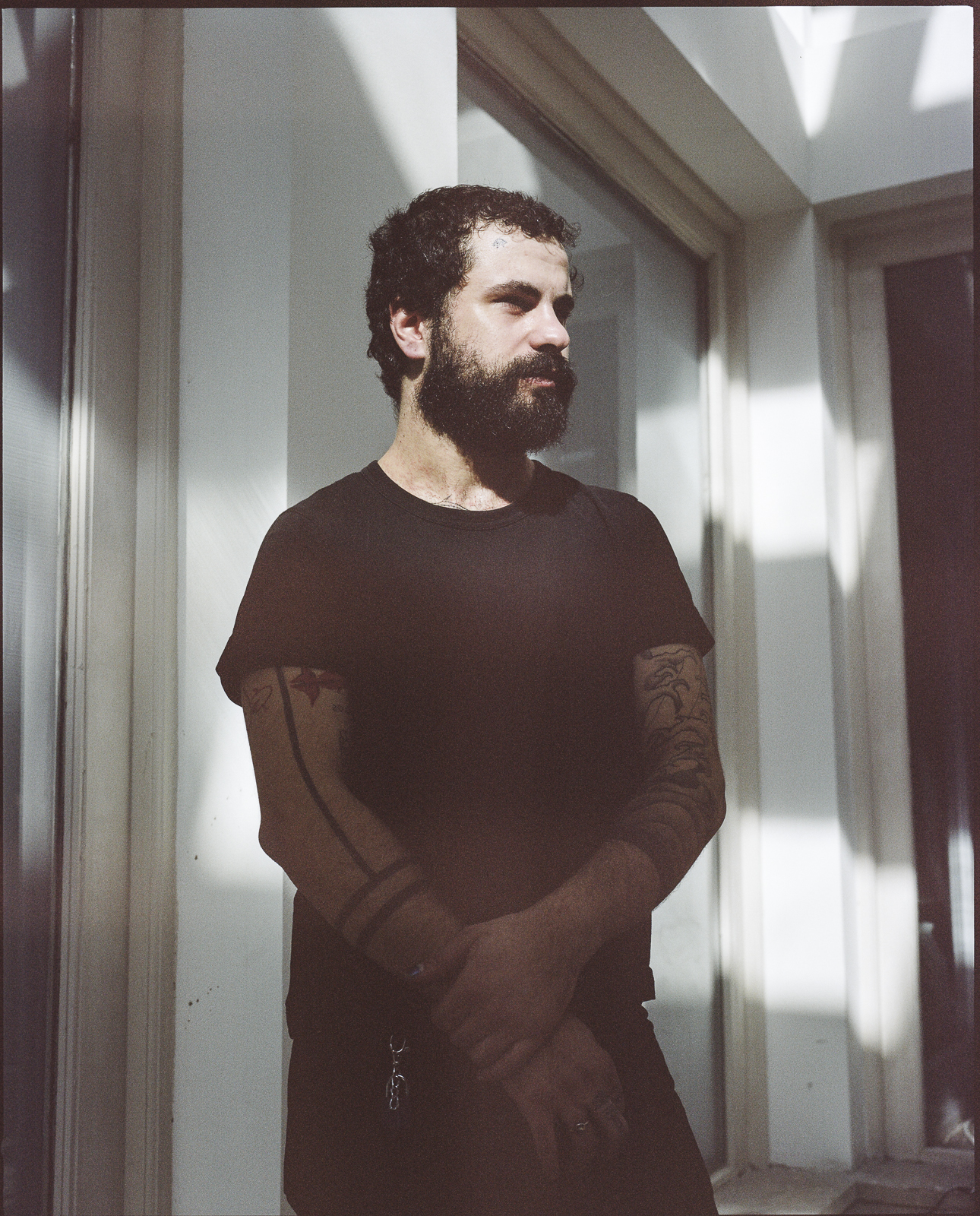 Gola Damian, 26 fashion designer
"I think the nightclub raids were the worst thing the government could ever do. To me, nightclubs in Tbilisi are the only place where you can feel truly free. And then they stormed in to forbid us enjoying our freedom, forbade us to dance, backed by meaningless excuses. I was at home that night, and went to Bassiani to show my support and ended up getting arrested, put into a car and detained for four days until I was finally bailed out. I'm not sure what is going to happen now, but I have doubts that the situation could change just like that, as our government doesn't really care about what people want, think or feel."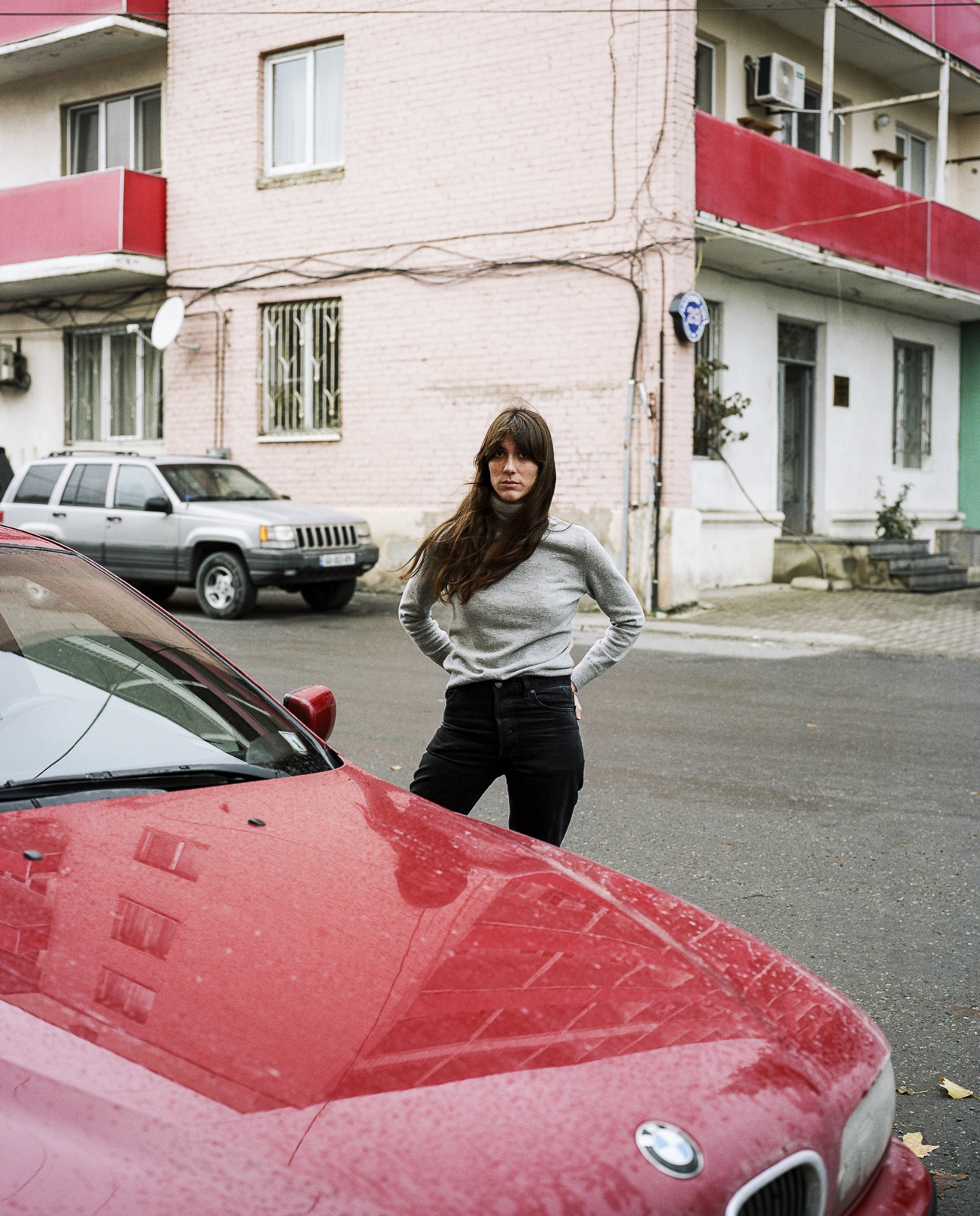 Nina Bochorishvili, 26, Chaos Concept Store
"We are fighting for freedom and against injustice. The government must understand that it won't be accepted by anyone if they intrude in our free spaces and raid innocent citizens. They mustn't use the strategies of the Soviet Union if they want to build democratic country. I believe this weekend has taught the government that we are not frightened and they won't be able to quieten us. During these days the most important thing for me was the way we expressed our protest -- by music, dancing, smiling and being positive. We were very angry but we understood that if we are against violence we should answer violence with peace and love."
This article originally appeared on i-D UK.