Acne Studios spring/summer 19 womenswear
acne studios takes ballet and makes it fashion for spring/summer 19
Swedish chill meets operatic poise for the label's new womenswear collection.
Acne Studios spring/summer 19 womenswear
Swedish label Acne Studios has spent a few decades proving that Scandinavian simplicity and functionality doesn't have mean boring or predictable, that comfy-cool and offbeat sexy are symbiotic. The label's creative director, Jonny Johansson, has been there since the very beginning, and continues to push the label forward, always focused on the super modern.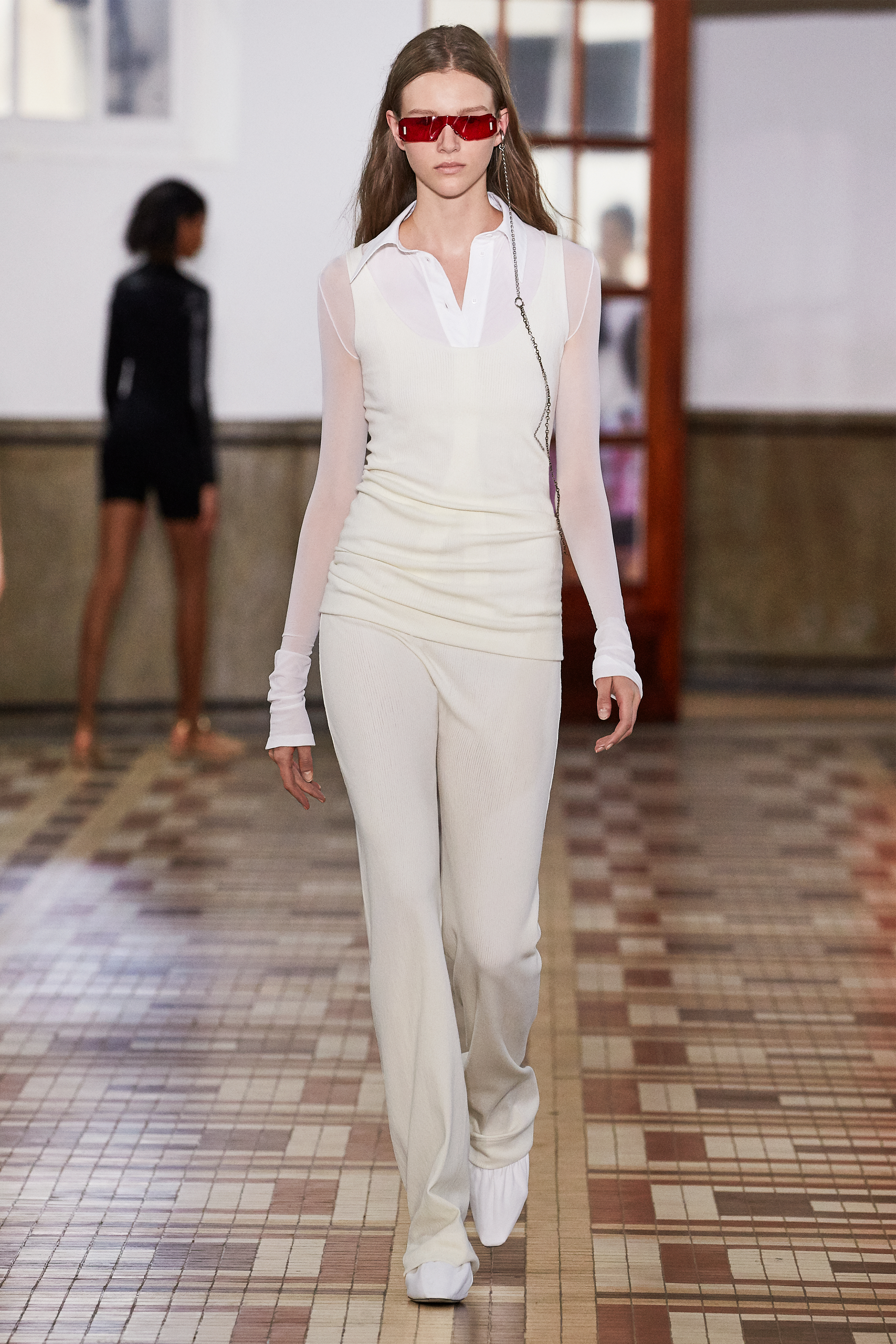 Showing their latest collection during couture -- a decision the brand made at the end of last year, has allowed Jonny to slow the mad rush of seasons, giving him more creative freedom. For his last womenswear collection he used it to get idyllic about a rural life. But this time around Jonny was thinking about body movement. A friend of Johansson's -- a choreographer at the Swedish opera house asked him to design clothes for his next show, the designer considered it but declined -- "it was scary," he explained of the request post-show. Though while he was mulling his friend's offer over, Johnny got caught up in researching dance, and it became his defining influence for his women's spring/ summer 19. The resulting collection was the life of a ballet dancer in four acts -- but make it fashion.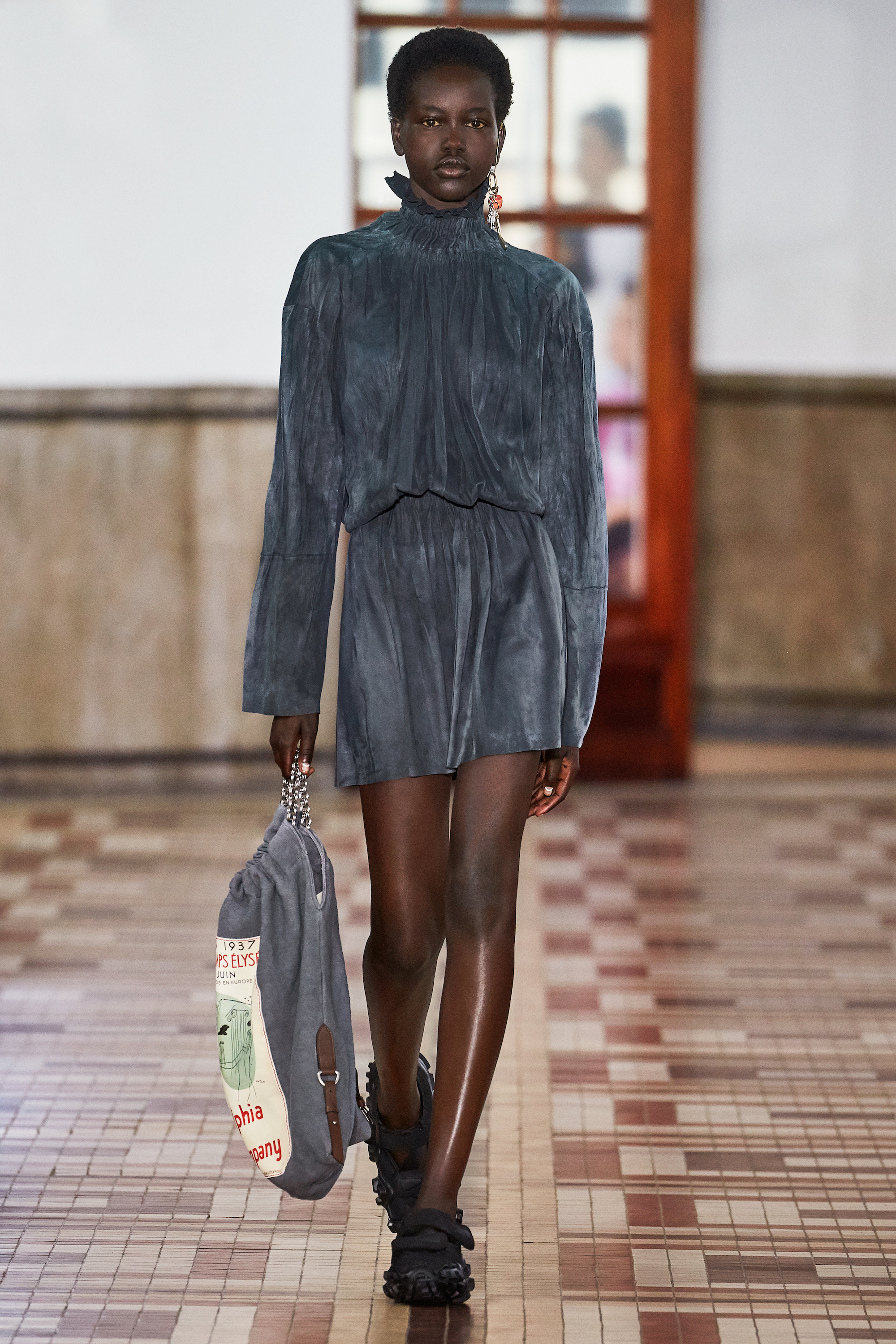 The four acts were rehearsal, on-stage, the transition between performance and home, and then out on the town. To get to know that life, Jonny spent time following Alice Renavand, a principal dancer from the Paris Opera Ballet, who was a guest at show and took over the Acne instagram beforehand, giving a hint as to what was to come.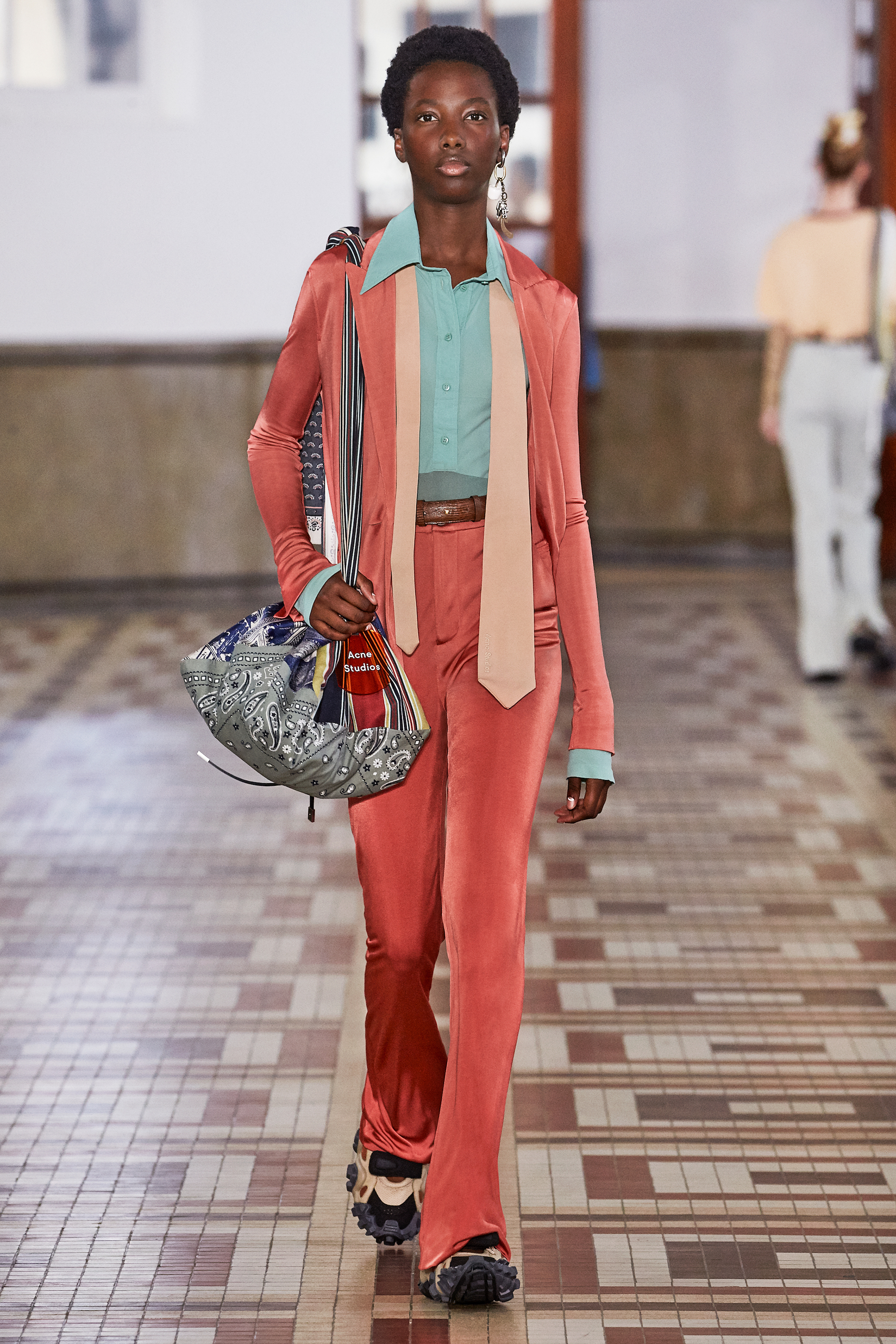 Ballets, grand old operas, they conjure formality, Black Swan severity, strict poise. But Jonny's Swedish chill meant that he turned this inspiration into designs that are fluid and full of ease by focusing on the interplay of movement. The clothes had drapey, slouchy gracefulness -- thin layers that skimmed the body. Leather vests and bandeaus gave structure over sheer jersey and swishy skirts. There were loose linen dresses with folkloric details and plissé trousers and tops added crinkly texture. Old ballet posters were printed on T-shirts and classical illustrations of opera houses decorated shirts, trousers and light coats, while swan prints were on tuxedo jackets and trousers. "I wanted to send a message that was easy to understand and close to the inspiration, not too abstract," Jonny said backstage. Supple ruched leather shoes looked ballet slipper-esque, and Flip flops reminiscent of traditional Japanese Geka? Were worn with metallic, structured socks with a toe splits -- really the only way to wear flip flops. Teddy Quinlivan and Adesuwa moved down the runway to T Rex's Cosmic Dancer. It's a collection to get you moving.