an exclusive last look at gosha rubchinskiy as we know it now
"The youth of today possess a mind of their own and are open to the world."
Since his debut collection in 2008, Gosha Rubchinskiy has changed the face of contemporary fashion, placing a lens over his post-Soviet reality to develop a picture of modern Russian youth. Over the last decade, he has led a coming-of-age revolution, in which the generation who grew up post-1991 have been unafraid to look back to their country's past in order to create a brave new 21st century future. Outside of mother Russia, Gosha's images, films, and designs have allowed outsiders a glimpse of a previously unseen world. The aim has always been more than just creating must-have garments, it was to unite youth divided by politics and media.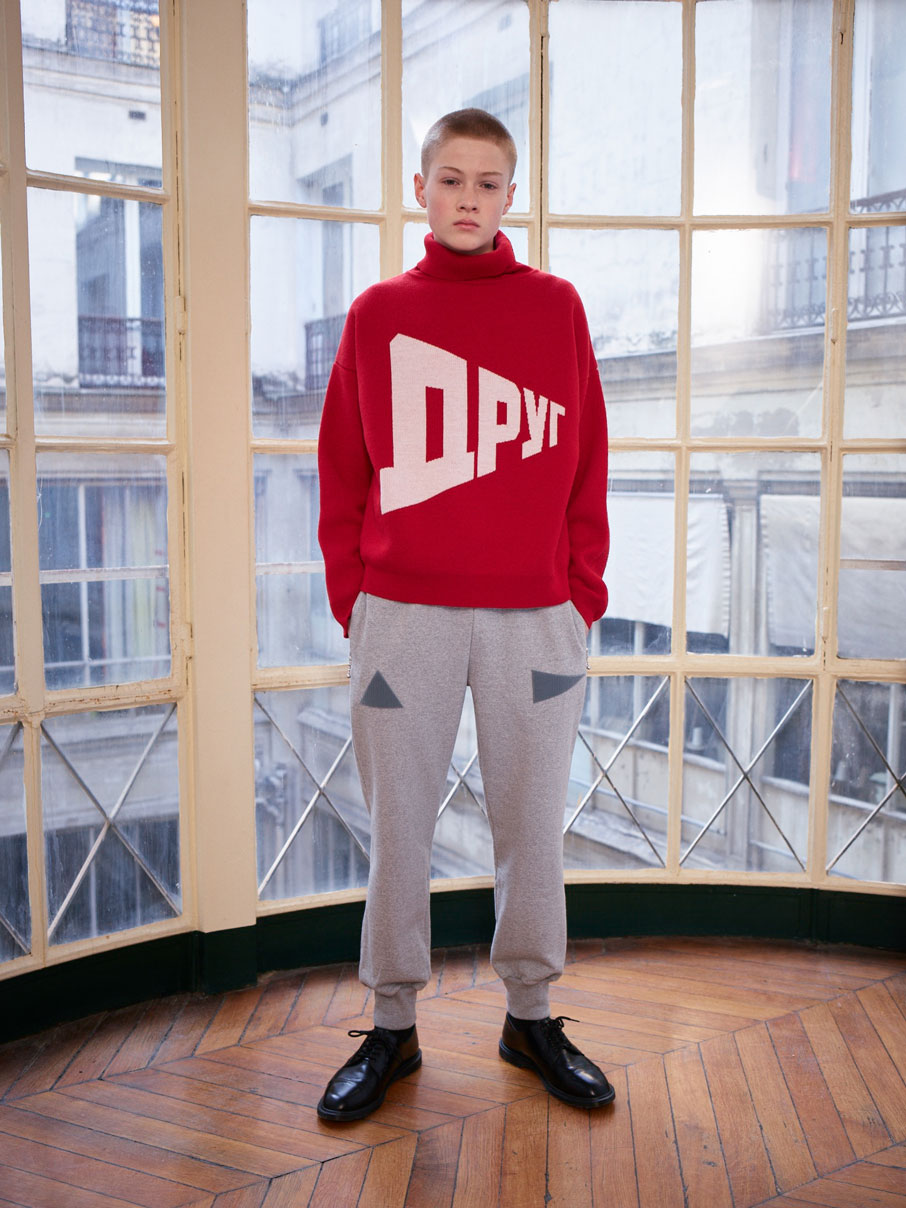 In recent seasons, he has taken this proposition that bit further by inviting the fashion industry on a Russian trilogy -- presenting shows in Kaliningrad, St. Petersburg, and Yekaterinburg -- to see the reality of his ever-evolving world. Two months after the completion of this triptych, Gosha posted a cryptic message on Instagram that announced that his label was changing. "We will stop Gosha Rubchinskiy brand as you've known it," the post explained. "We will stop seasonal collections. Instead, something new is coming." In the months since and a spring/summer 19 show season that had a Gosha-shaped hole in it, we've all wondered what's next for Gosha? What excites Gosha most about the future? "The unknown because it creates infinite possibilities," he explained over email.
"The youth of today possess a mind of their own and are open to the world."
But before we leap into the unknown, Gosha shares an exclusive with us, the final lookbook. The location of the autumn/winter show, the Yeltsin Center Museum, recounts the years of the Russian Federation's first president's mandate, who governed from 1991 to 1999, the formative decade for Russia as well as Gosha. The models walked through the museum's rooms as if they were walking through history, exploring the different spaces and reclaiming the symbolism of this pivotal period in the country's past. Yekaterinburg was the perfect location to bid farewell to the 90s nostalgia that has been so central recent collections.
From the technical sportswear made with adidas Football to the 13-piece Burberry collection which highlighted the British luxury label's outerwear icons, hybrid Levi's denim to a military-infused take on Dr, Martens, the collection's collaborations represented a contemporary uniform that went beyond borders. "The youth of today possess a mind of their own and are open to the world," read the press release. It marked the culmination of the brand's journey from outsiders to global force.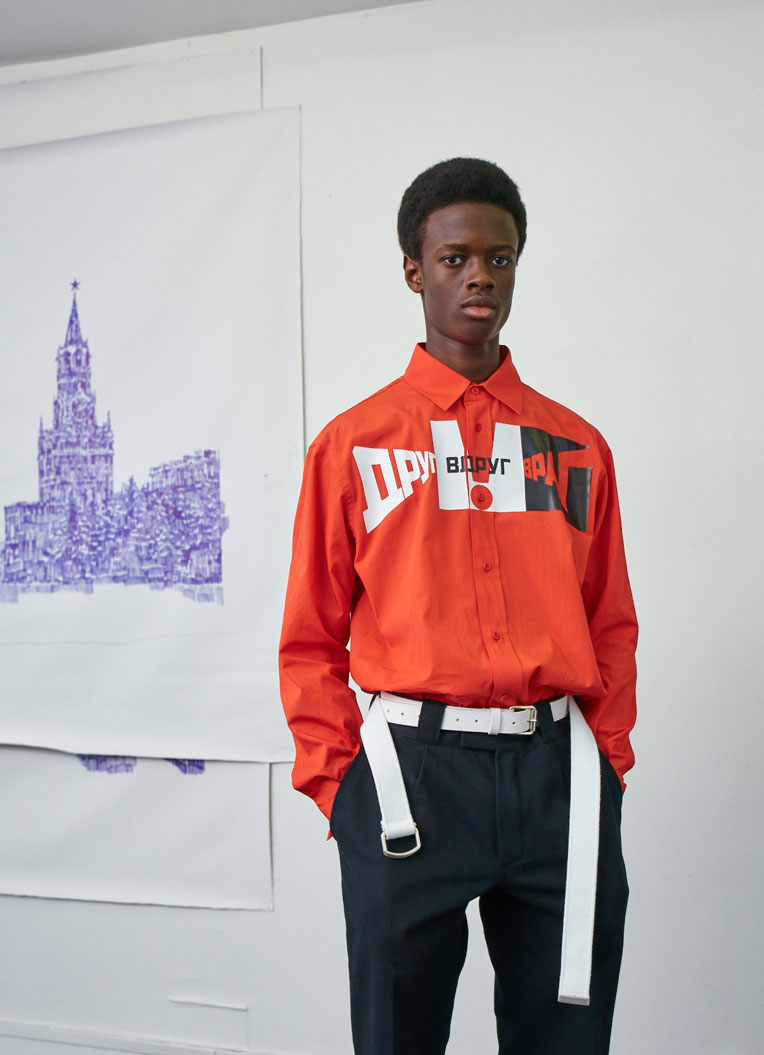 "For me, this collection didn't mark an end, it was a chapter in the Gosha Rubchinskiy experience as a brand," he explained over email. "I want to always do something new, our collaboration was a chance and an honor. It's a step, not an end. I didn't work on this lookbook with any nostalgia or sad emotions, only with pride. With the feeling that I had accomplished something." He opened our eyes to a Russia that is largely unknown or misrepresented in many corners of the world. "That was my goal, to make people look at the 'East Side', to have the opportunity to open their minds and make people look through my eyes, in order to discover my country, my culture," he explained. "And I will continue." Just in a different form.
"Sometimes you should check for yourself and make your own feeling about things rather than believe other people's opinion from the media."
Shared at a time in which the world is watching Russia thanks to the World Cup, the Gosha-shot lookbook provides the punctuation to a period of momentous change. "Russia is the centre where all nations play together," he explained. "It gives to Russia a worldwide influence and creates an effervescence between people. There is a feeling of unity thanks to sport." Match going fans and faraway TV viewers alike are are watching a different Russia. Whether or not it's everyday reality of a politically-framed fantasy can be debated, but Gosha has always just wanted to lift the curtain and invite us in to experience it for ourselves before making conclusions. "The World Cup is a unique reason to come to Russia and see what's going on here by your own eyes. It was the same reason for me to place the last three shows here. Sometimes you should check for yourself and decide your own feelings about things rather than believe other people's opinion from the media." Whatever Gosha does next, we're sure he will continue to inspire a new Russia and encourage today's open-minded youth to see beyond borders.
The collection will be available in-store soon.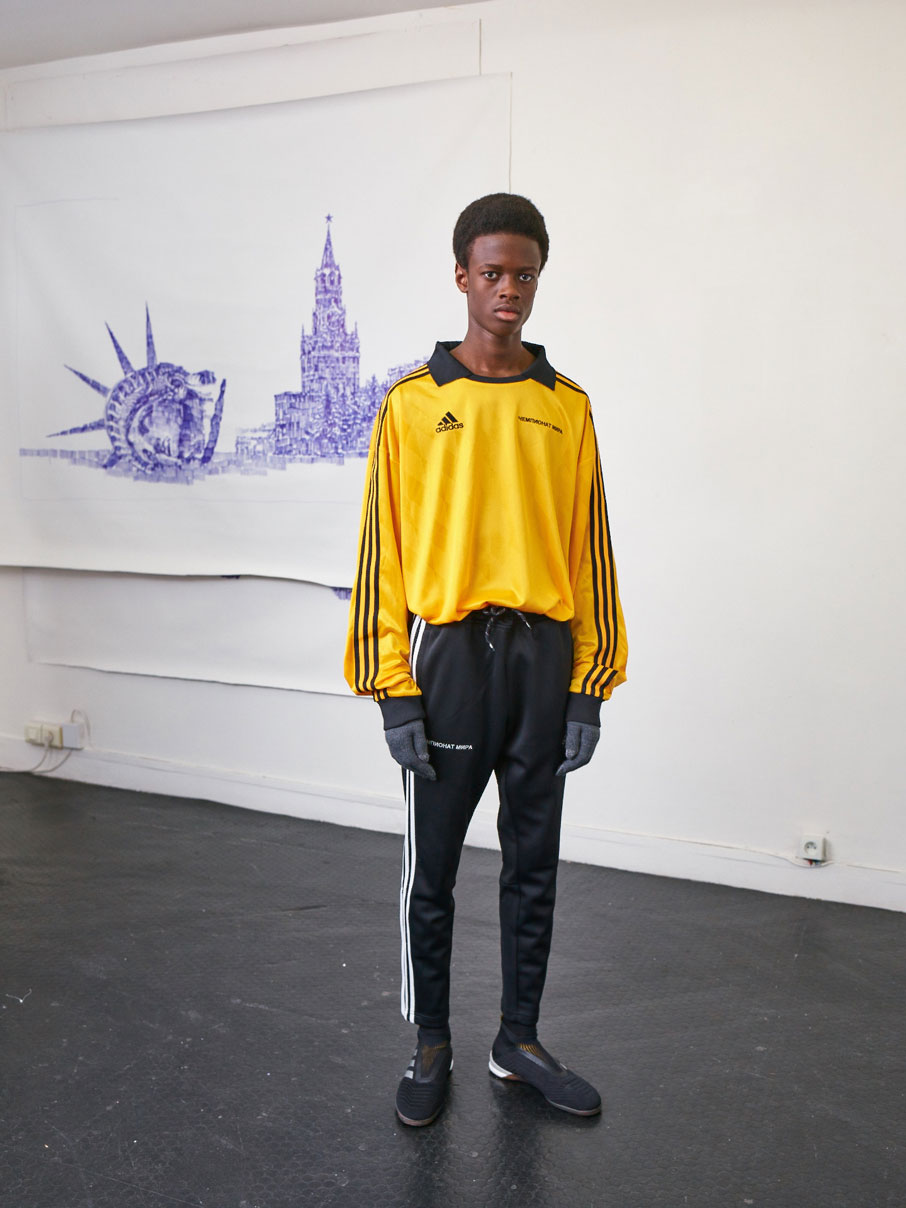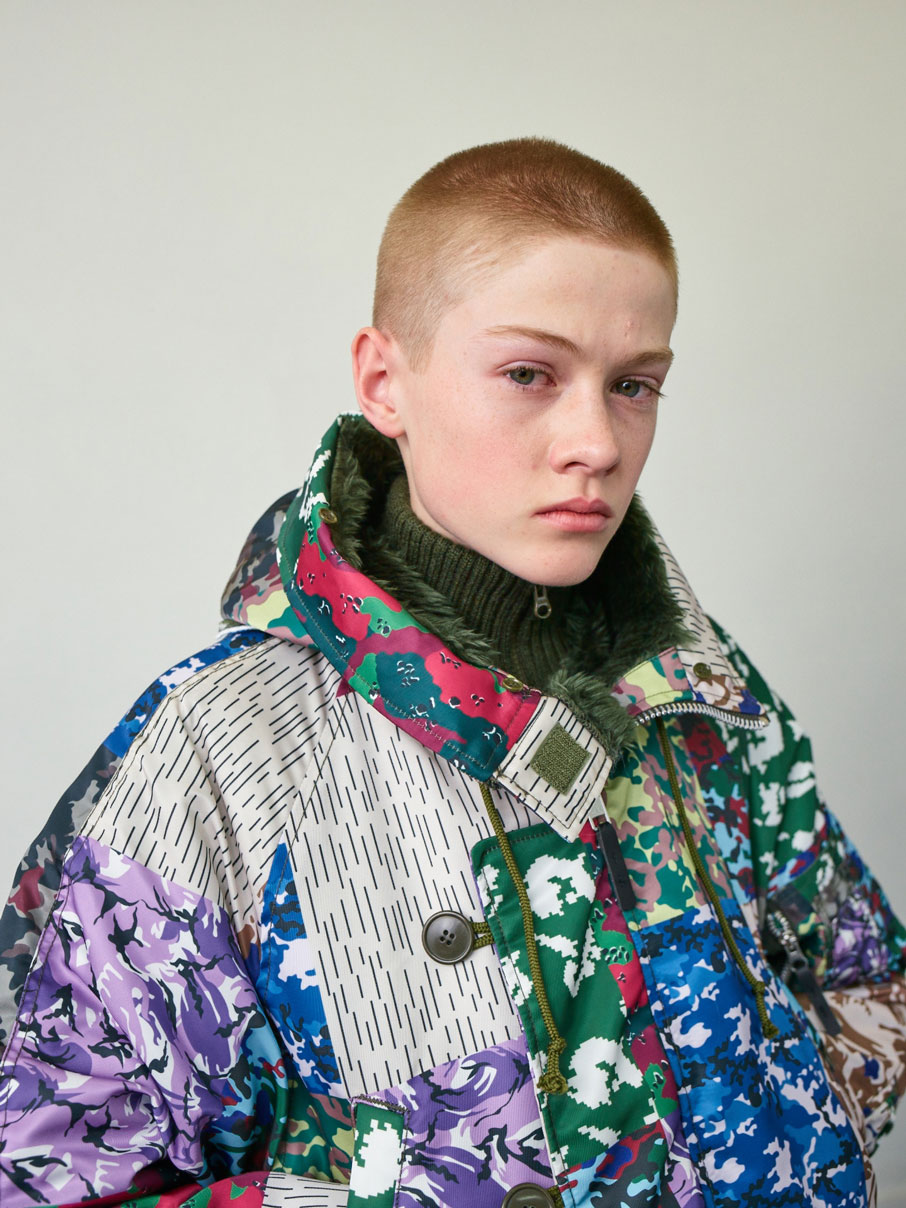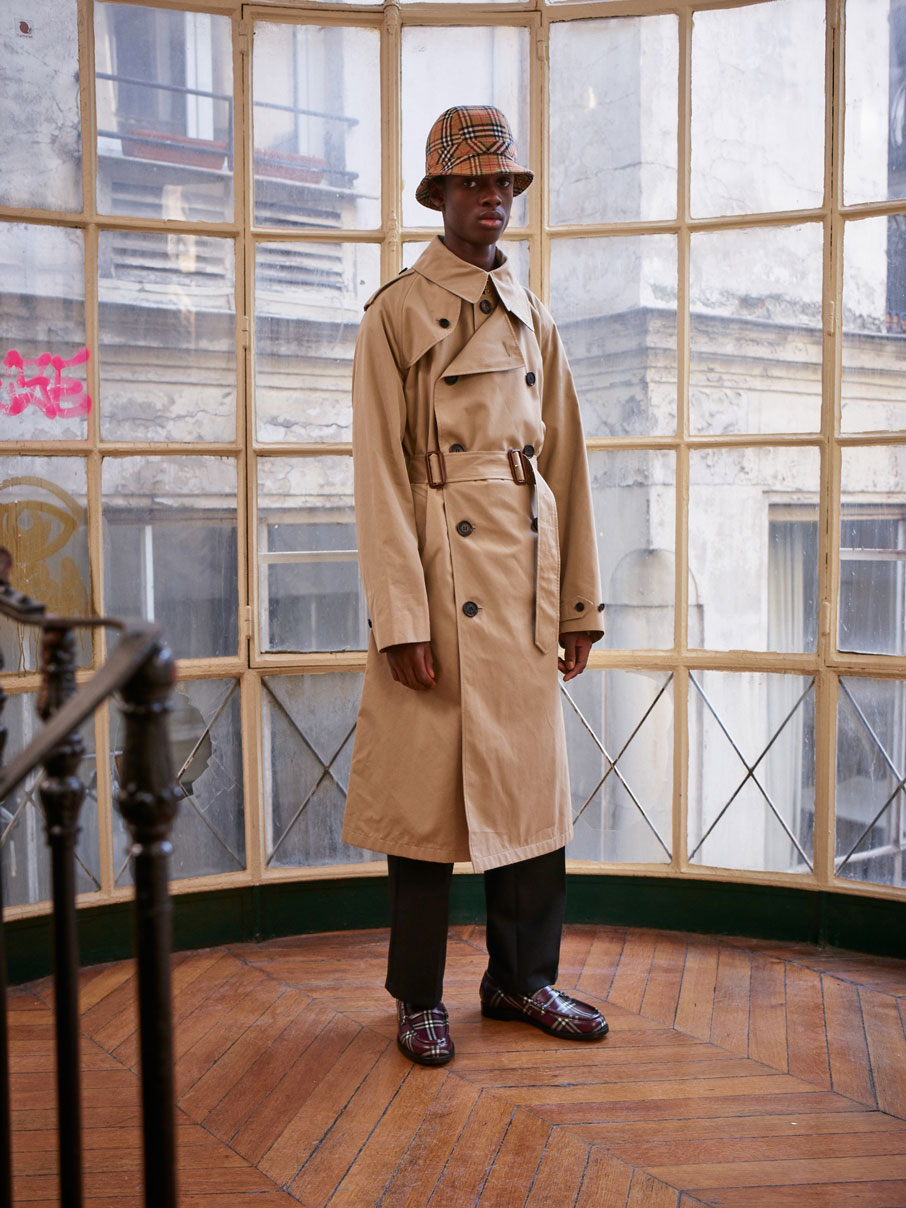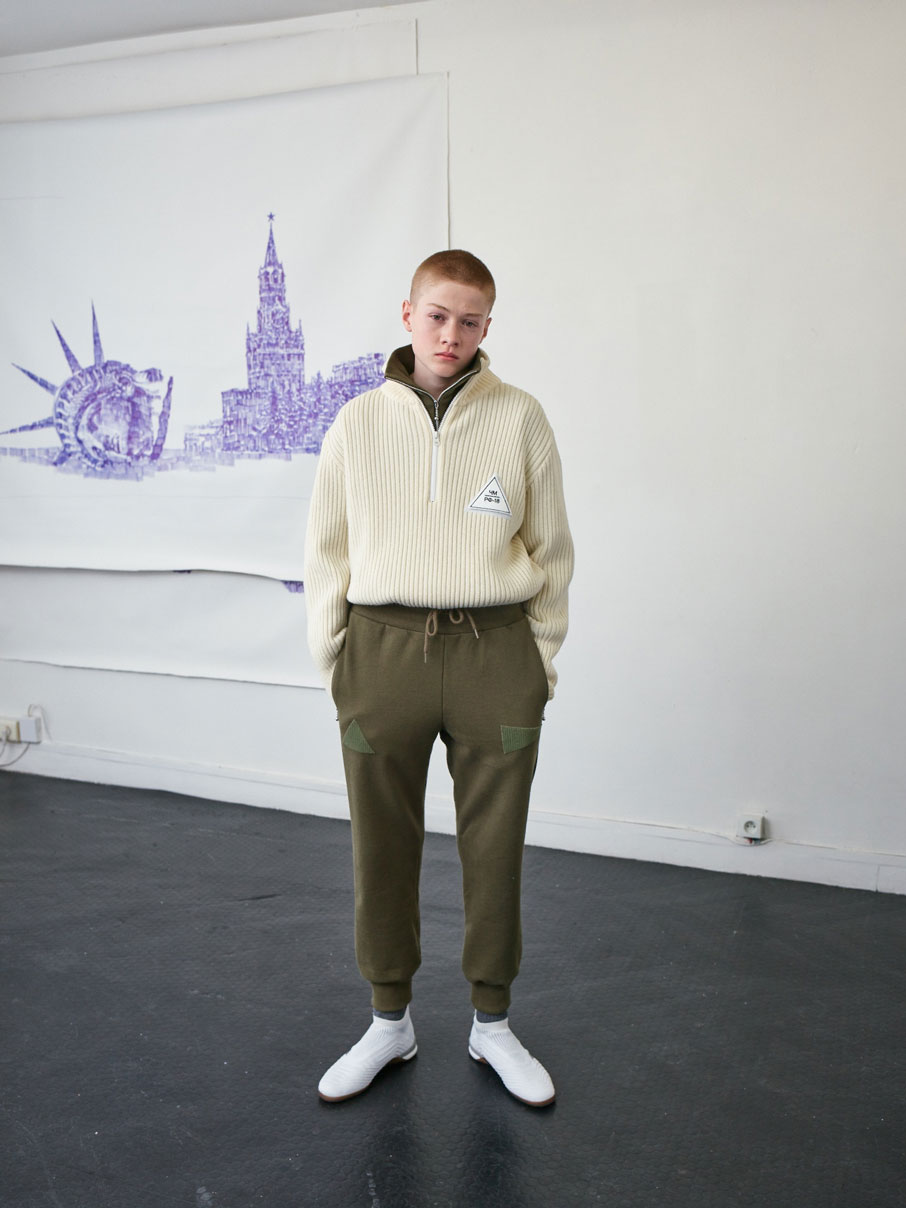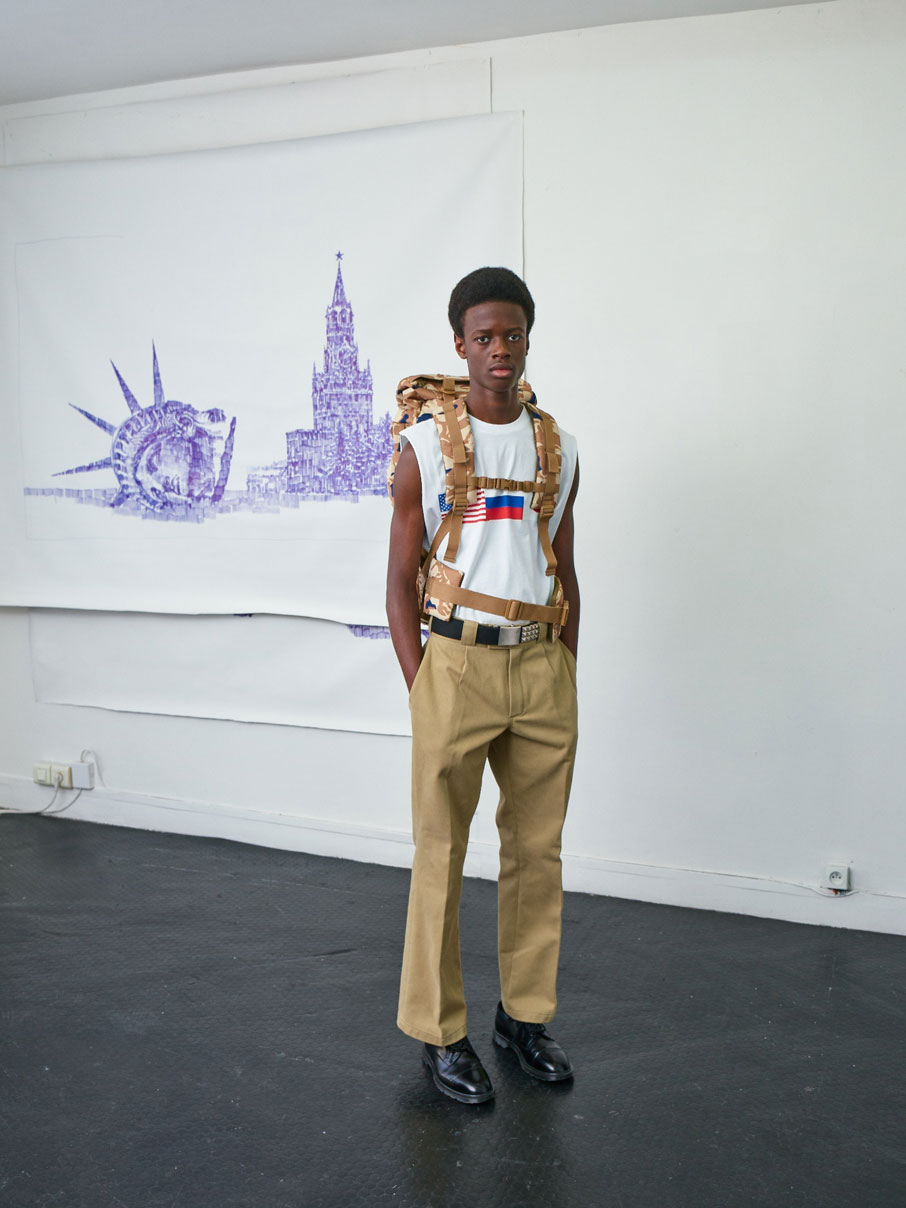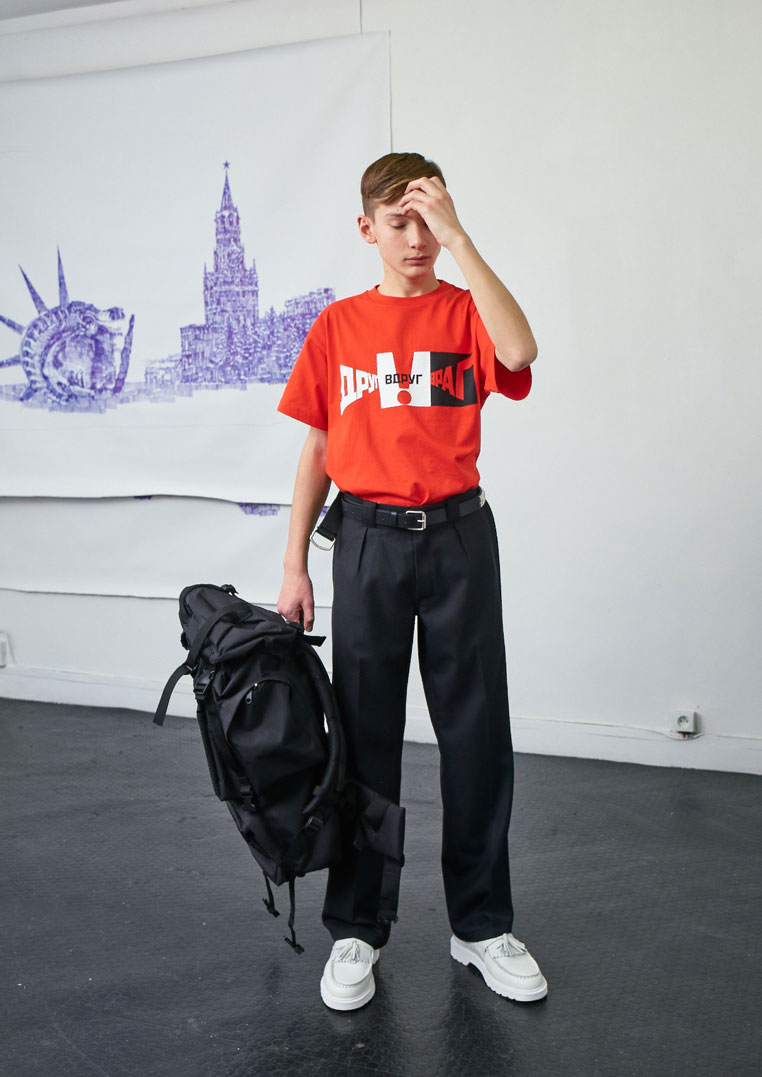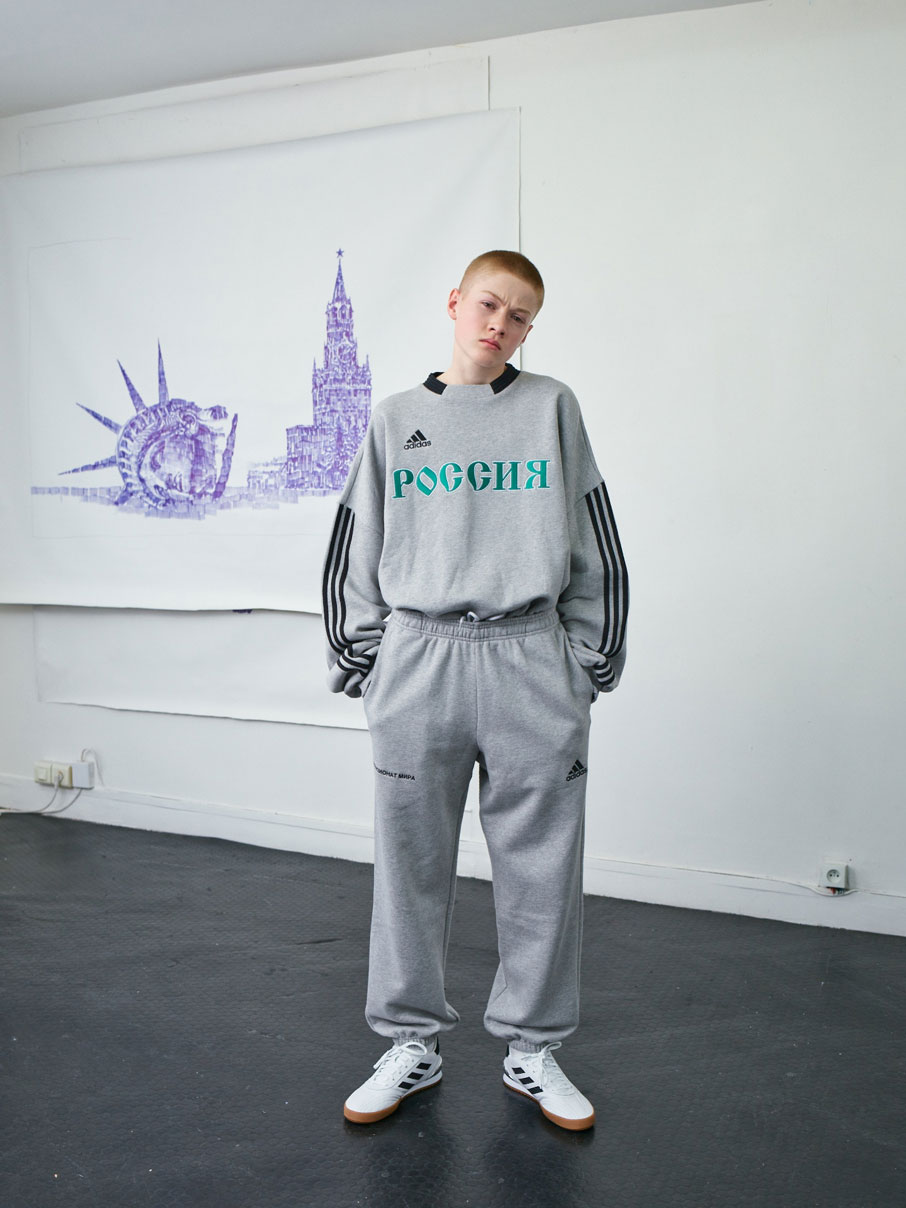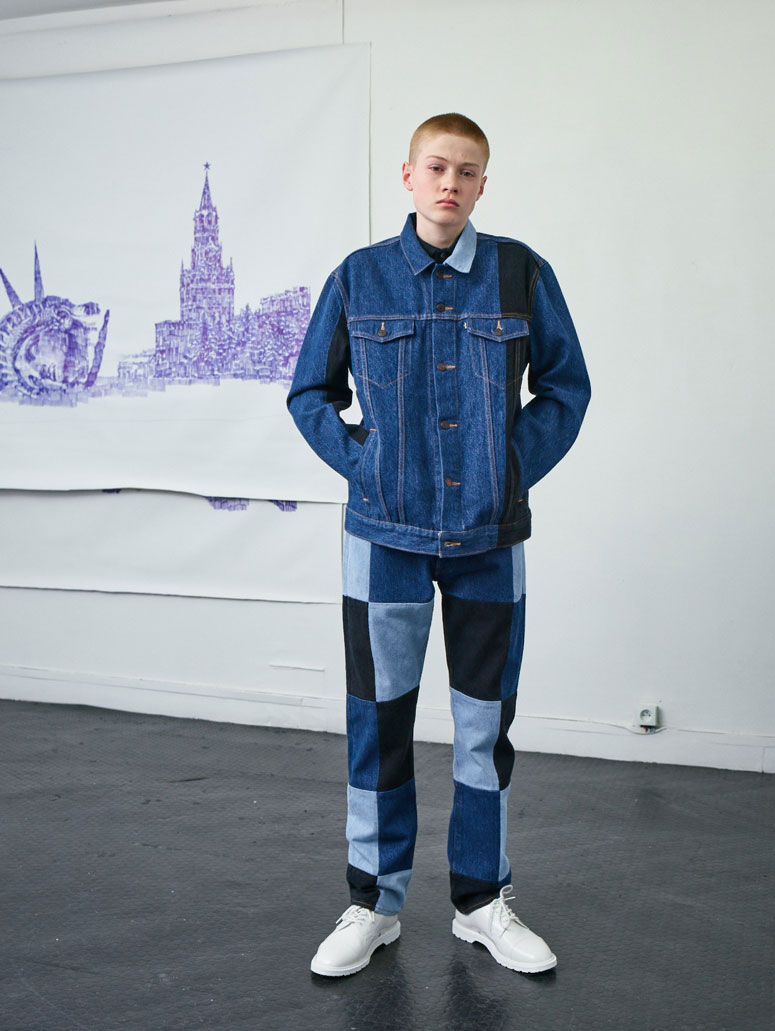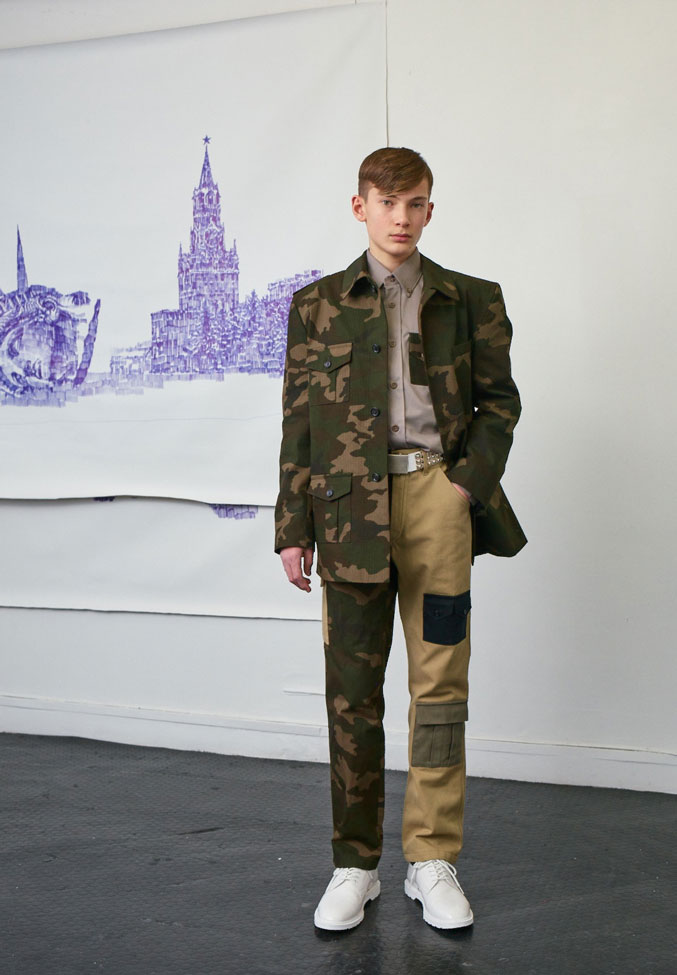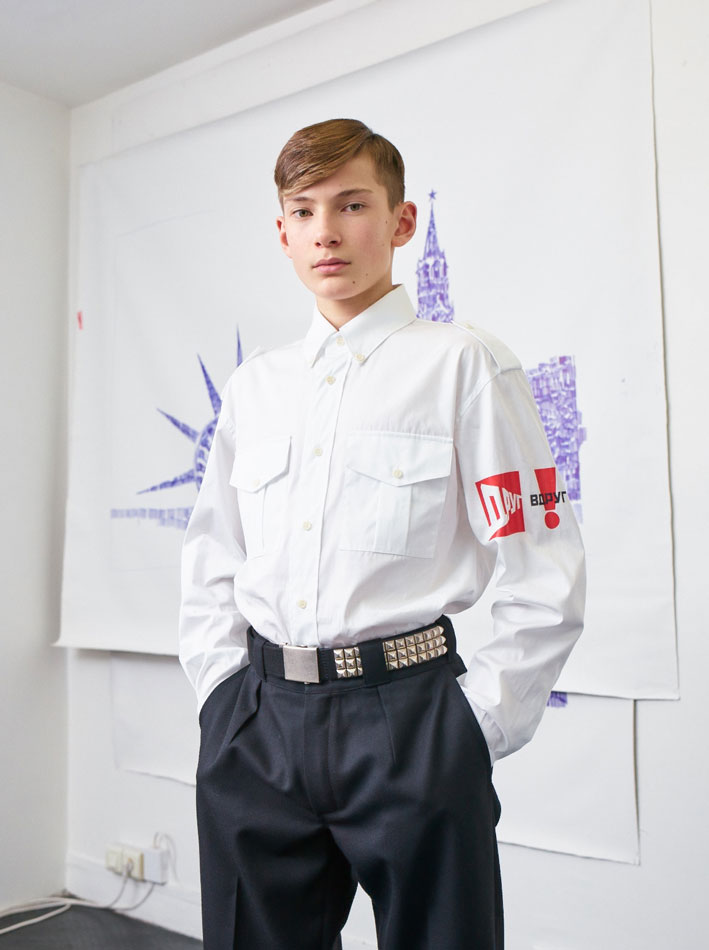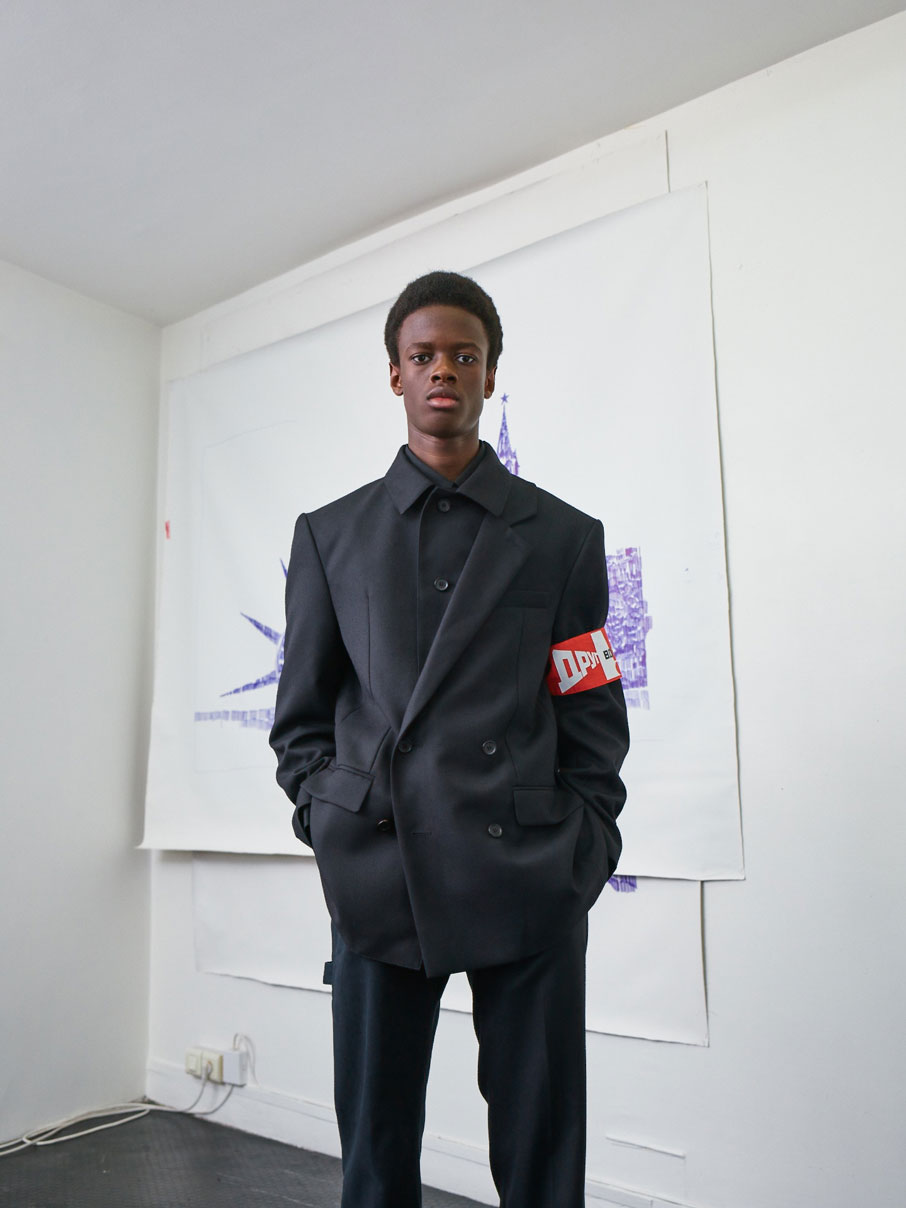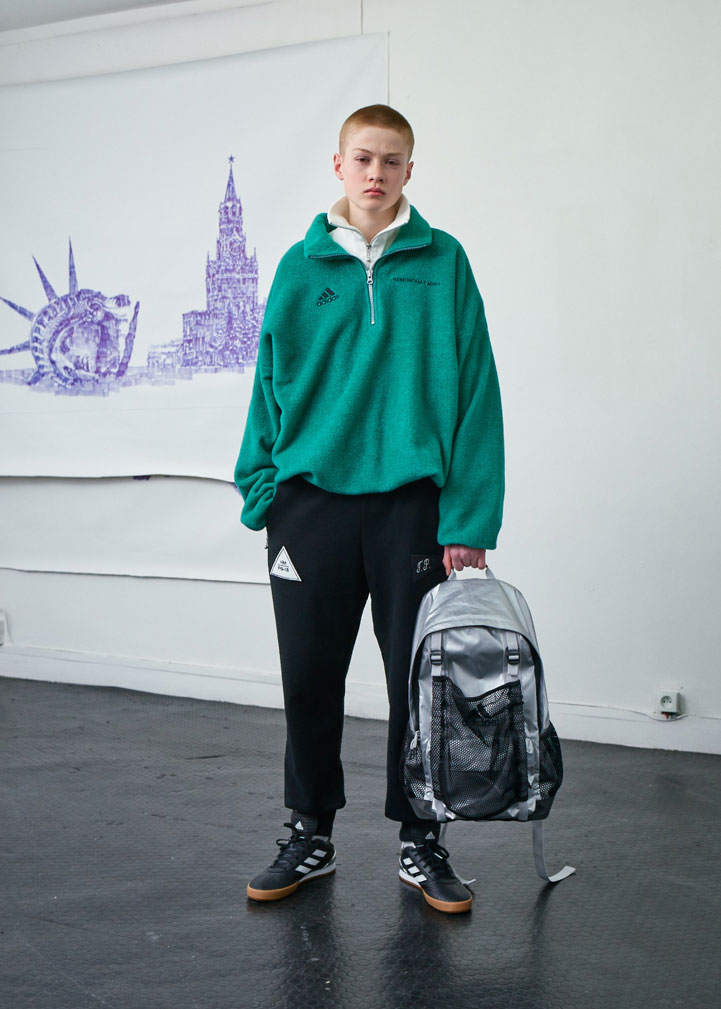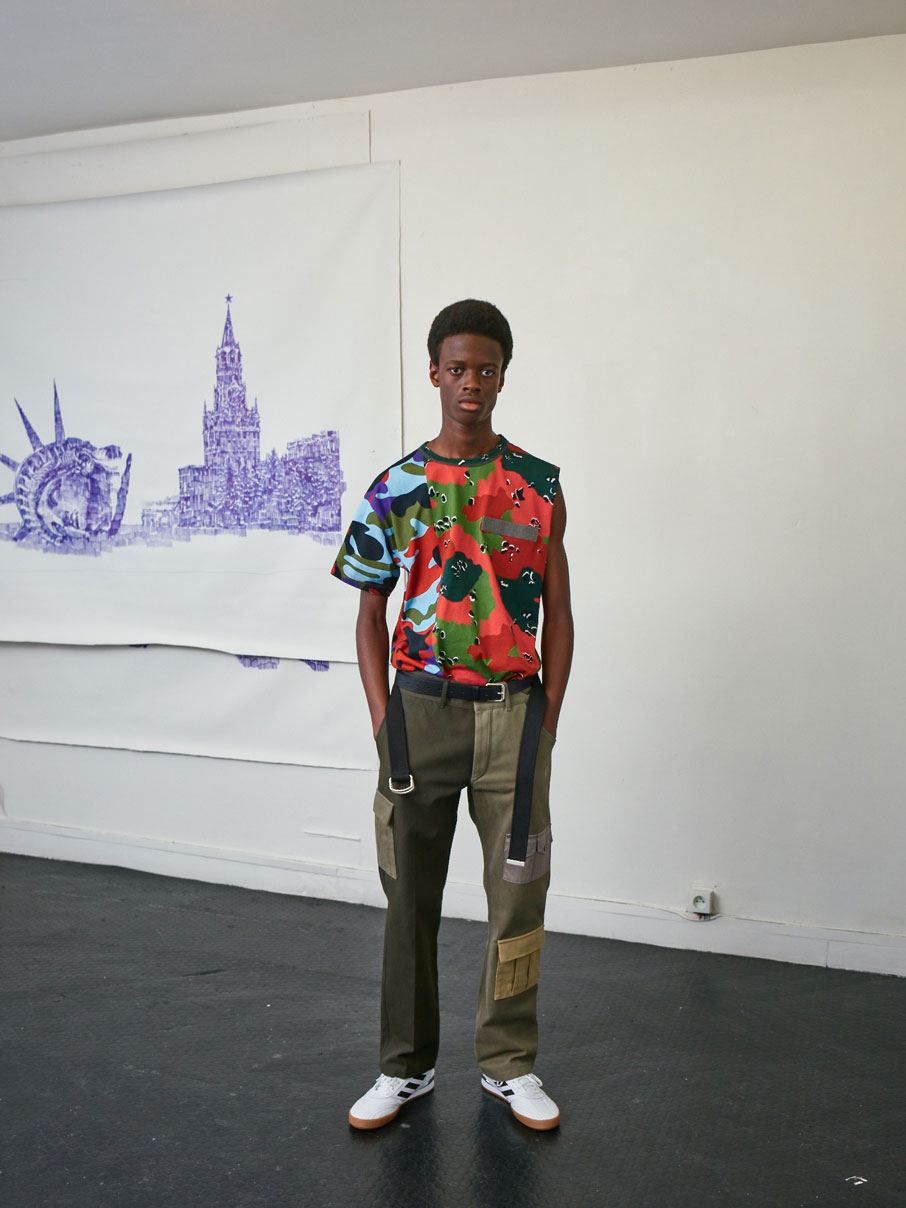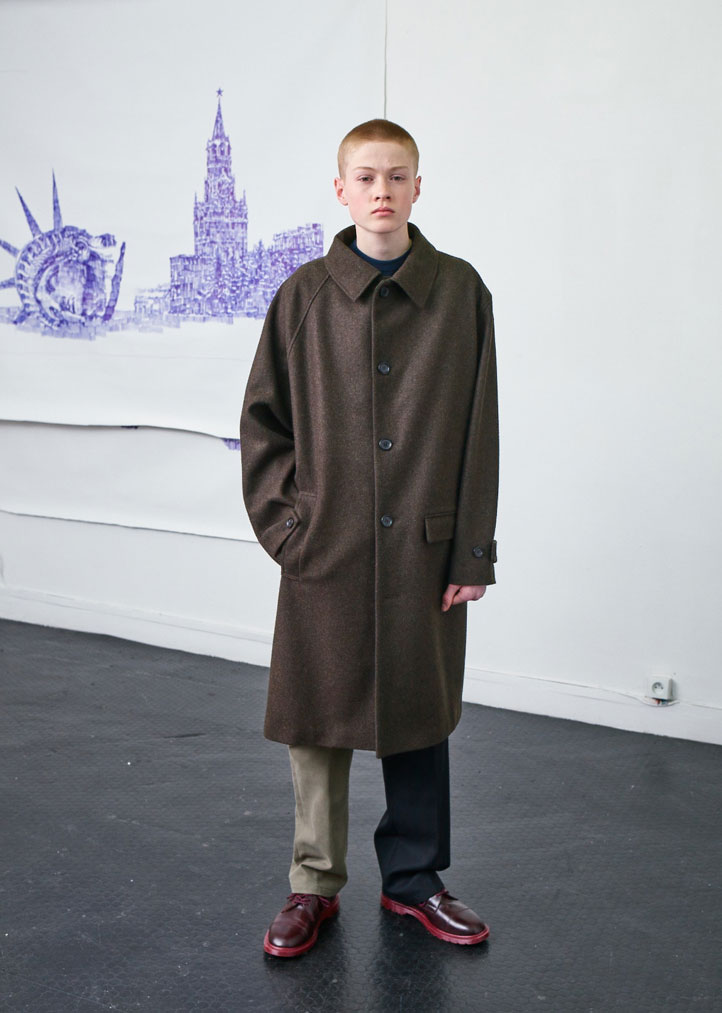 This article originally appeared on i-D UK.