Photography by Georges Antoni
meet the fearless model with the voice of an angel who's captivating the world
From singing for Fendi to dreaming of scaling the world's highest mountains, it's impossible to ignore Meg Fairbairn.
Photography by Georges Antoni
Meg Fairbairn is both arrestingly beautiful and refreshingly relatable. The Australian model couldn't have predicted her career trajectory as she was growing up — but it's the sort of personality-driven rise that has come to define modern modelling. Tracing it to the beginning, things took off for Meg when she arbitrarily met an agent from Debut Management in a Sydney nightclub. In the year or so since that auspicious night Meg has walked as part of Paris Couture Week and starred in Fendi's Forces of Nature film series. "I guess it just goes to show that believing in yourself and being surrounded by those who believe in you is a recipe for success," Meg says of her career path to date. Now based in Paris, that recipe certainly seems to be working.
Meg's success has also come about because of her authenticity — and the drive to make a difference. "When it comes down to it, people working in fashion or media have a platform of influence responsible for widening views in society," she explains. "I believe that working as a model, one has a responsibility to be a role model for others."
Naturally, then, Meg hopes to follow in the footsteps of models she admires like Teddy Quinlivan and to use her public platform to have a positive impact. It's why Meg's hair is normally shaved short and her definition of femininity is about breaking the boundaries of tradition. "I think [we are seeing a] shift occurring [in modelling right now] because society needs more than just beauty," Meg says. "[Today], fashion is more than a brand or a look — just like other art forms, it is a reflection of society."
We're now in a time which is far more open-minded and embracing of individuality than it has been in the past, and Meg is emblematic of this landscape, herself being so much more than a look. As the industry shifts further in favour of personality, this newcomer is fortunate to have that in spades. "While one can argue that models set an impossible standard for weight and beauty, many have also paved the road for racial, cultural and gender equality," Meg explains — proving that she isn't afraid to have an opinion.
Like many of the most successful modern models, Meg is also actively exploring creative pursuits outside of modelling. She recently made a series of artworks that she hopes to exhibit once back home in Australia. And she has been reconnecting with her childhood love of singing as well. "I grew up doing a lot of singing and have since been [dabbling in that again]," she explains. "Which all kicked off because of the Fendi Forces of Nature video. After singing on set, I was asked to record the vocals for the film. So since then, I can't shut up [laughs]."
That video propelled Meg into a whole new realm of possibility, not just in terms of reigniting old passions, but also opening new doors for her professionally. Since the fashion film premiered on Instagram late last year, Meg has walked the runway for famed couturier Iris van Herpen and shot a campaign with Paris-based brand Faith Connexion. Her chameleon look not only redefines femininity, but also allows her to slip into character across a wide variety of brands.
And while no one could deny she's achieved a lot already, Meg still has plenty of ambitions left on her bucket list — not all of them related to modelling. She would like to learn a sign language, for example, "climb all of the tallest mountains in the world, ride an Olympic dressage horse, and count cards at a casino." Naturally. And if her reasonably short history is anything to go by, we'd be watching this space.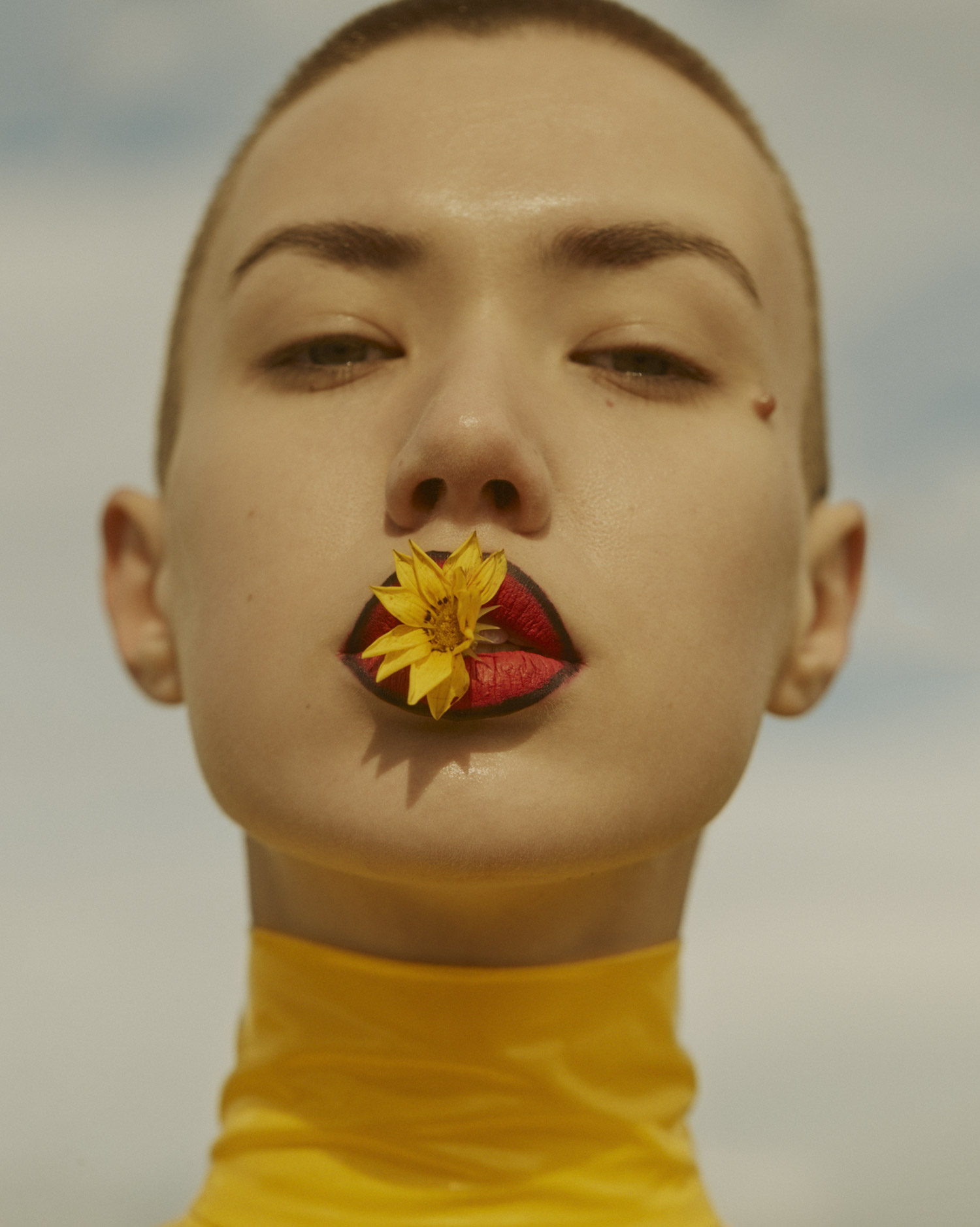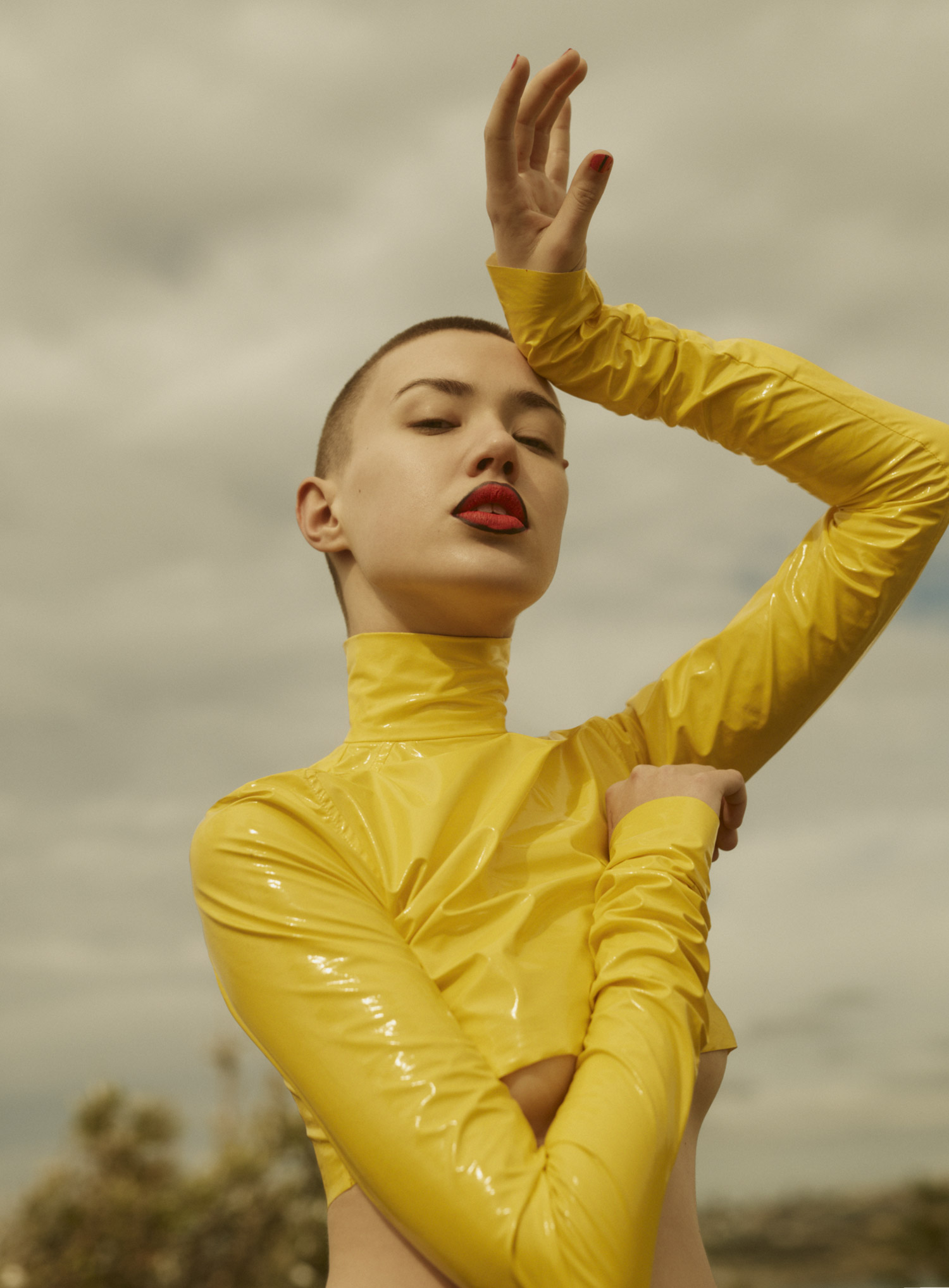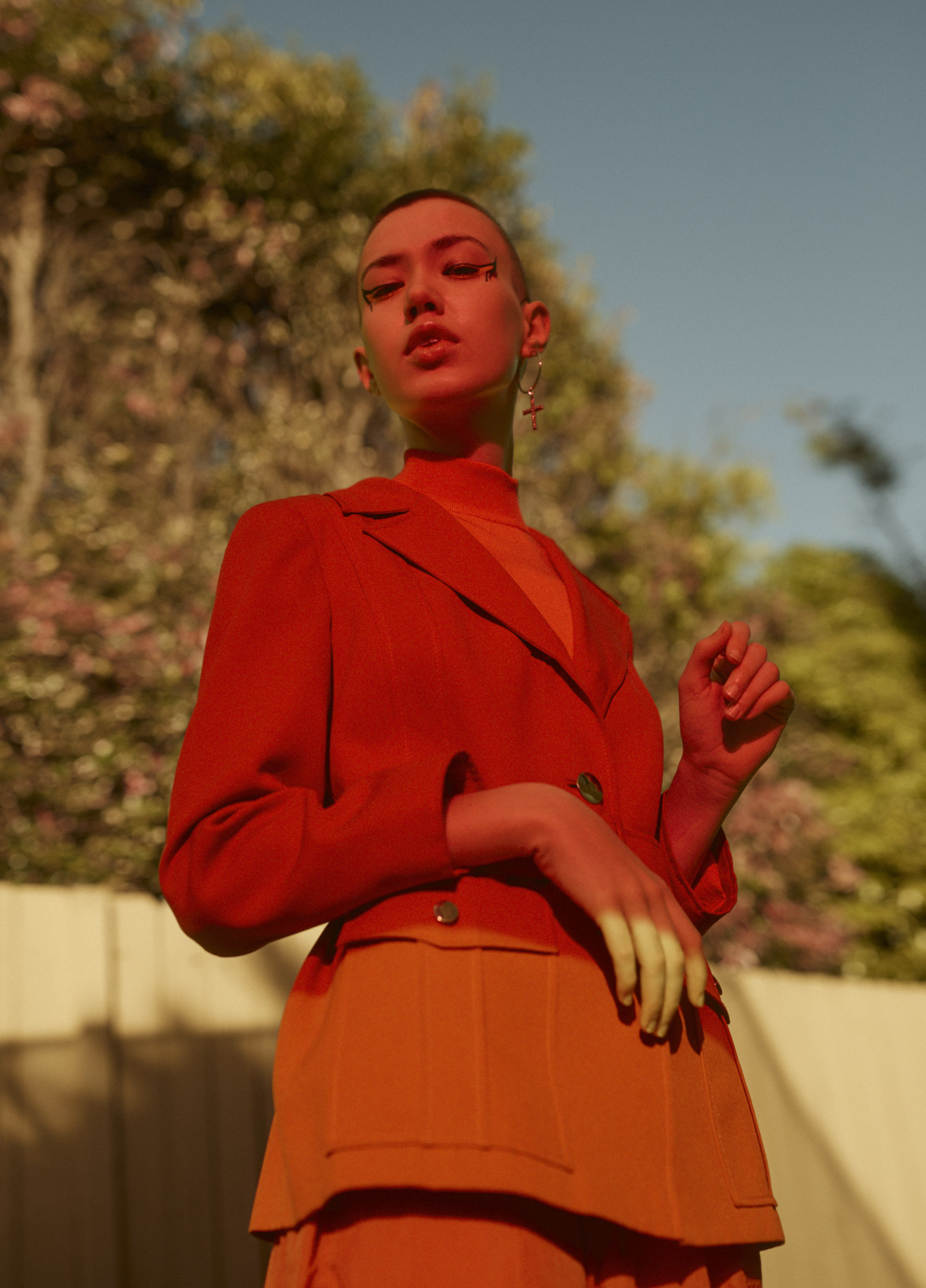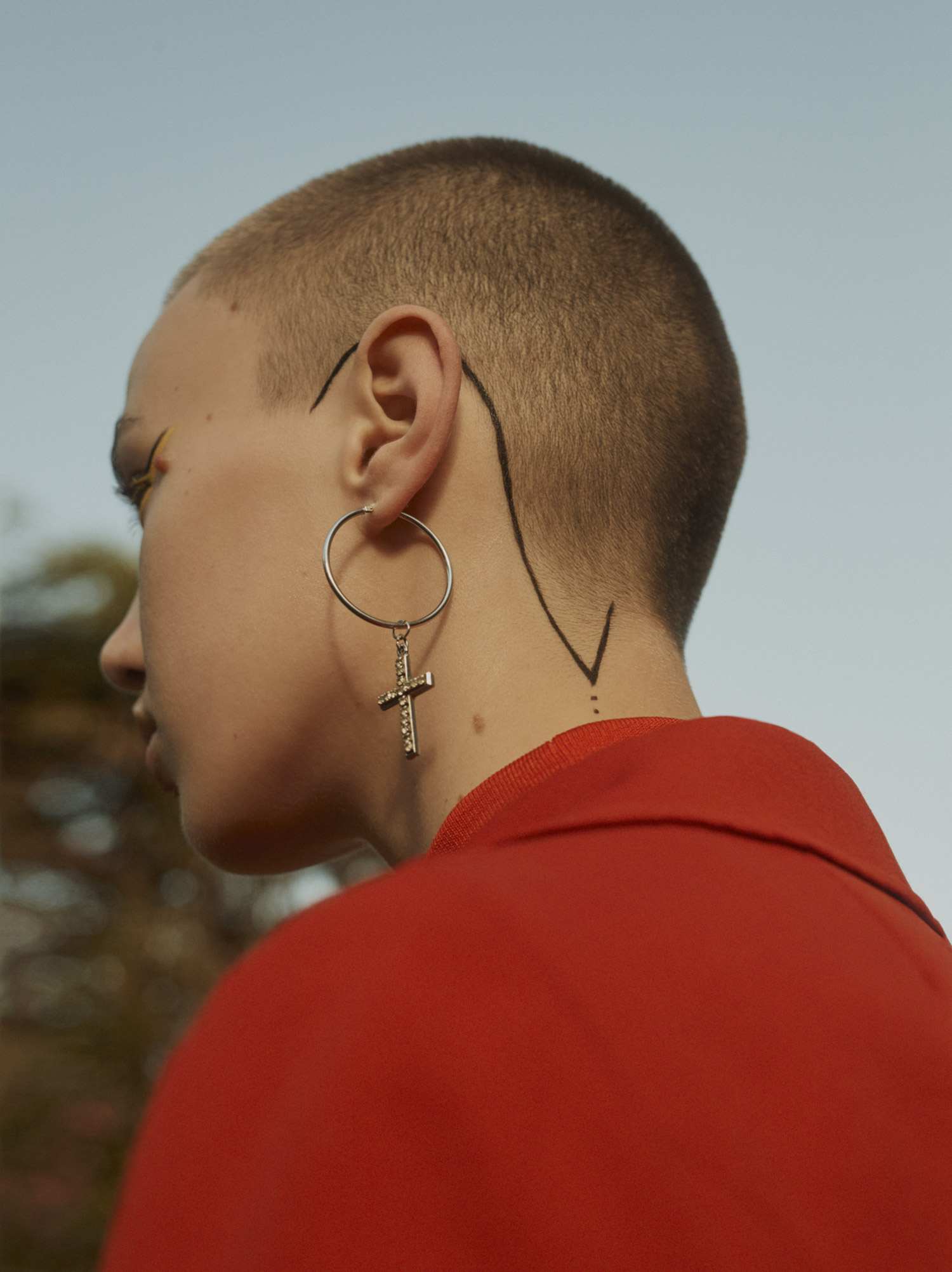 Credits
---
Text Rosie Dalton
Photographer Georges Antoni
Stylist Chloe Rose
Makeup Artist Linda Jefferyes
Hair Daren Borthwick
Assistants Oly Begg, Jon Calvert