Join Helmut Lang and PZtoday on a voyage to another world
For the cult brand's AW20 collection, they've enlisted fashion's favourite eccentric to take you on a trip to HELMUTLAND.
Courtesy of Helmut Lang
Given the dumpster fire year that 2020 has shaped up to be for the wretched floating rock we call Earth, it's only natural that you may have spent a fair amount of time looking up at the sky, wishing for a rocketship to whisk you away to another planet. That said, given that Elon Musk offers one of the only chances of that happening anytime soon, the prospects of leaving it all behind to live out life with a dad-dancing billionaire suddenly seem less appealing. But hey, we can dream.
For now, though, we can take that trip in spirit thanks to a new collaboration between two of fashion's most eccentric forces: Helmut Lang and creative director PZtoday. For the iconic New York label's AW20 collection, they've paired up to transport us all away from the daily drear of 2020 life to a new world of pure fashion fantasy: HELMUTLAND. Welcome to an imagined paradise where worries and strife melt away as you drift into deep Helmut Lang reverie. Take our money! NOW!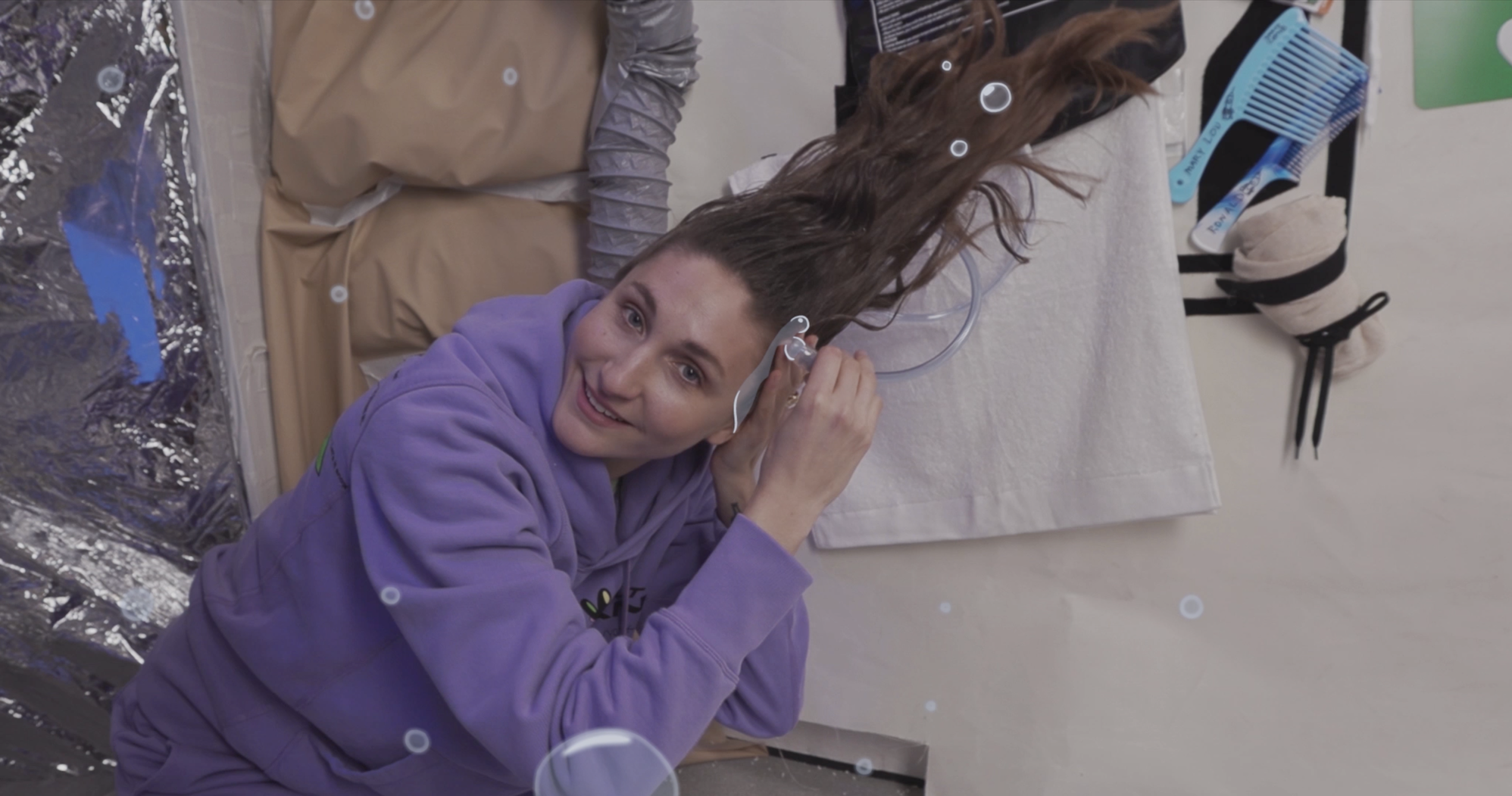 While we may not be able to physically visit this Helmut Lang paradise (not yet, anyway), you can pick up souvenir hoodies, T-shirts and sweats, which drop this month. The idea for the capsule follows on from their first collaboration back in 2019, which was, PZ confides, "a great success. Lil' gossip: the Valentine Mouse was a fan favourite!" This follow-up collab sees a continuation of the murine theme, "celebrating the Year of the Rat with the Mouse Guy mascot." Clad in pieces from Helmut's hallowed archives -- the painted cowboy boots and the summer camp tank, for example -- he's a "cool, fun, space travelling mouse who will be your buddy along the journey" to HELMUTLAND.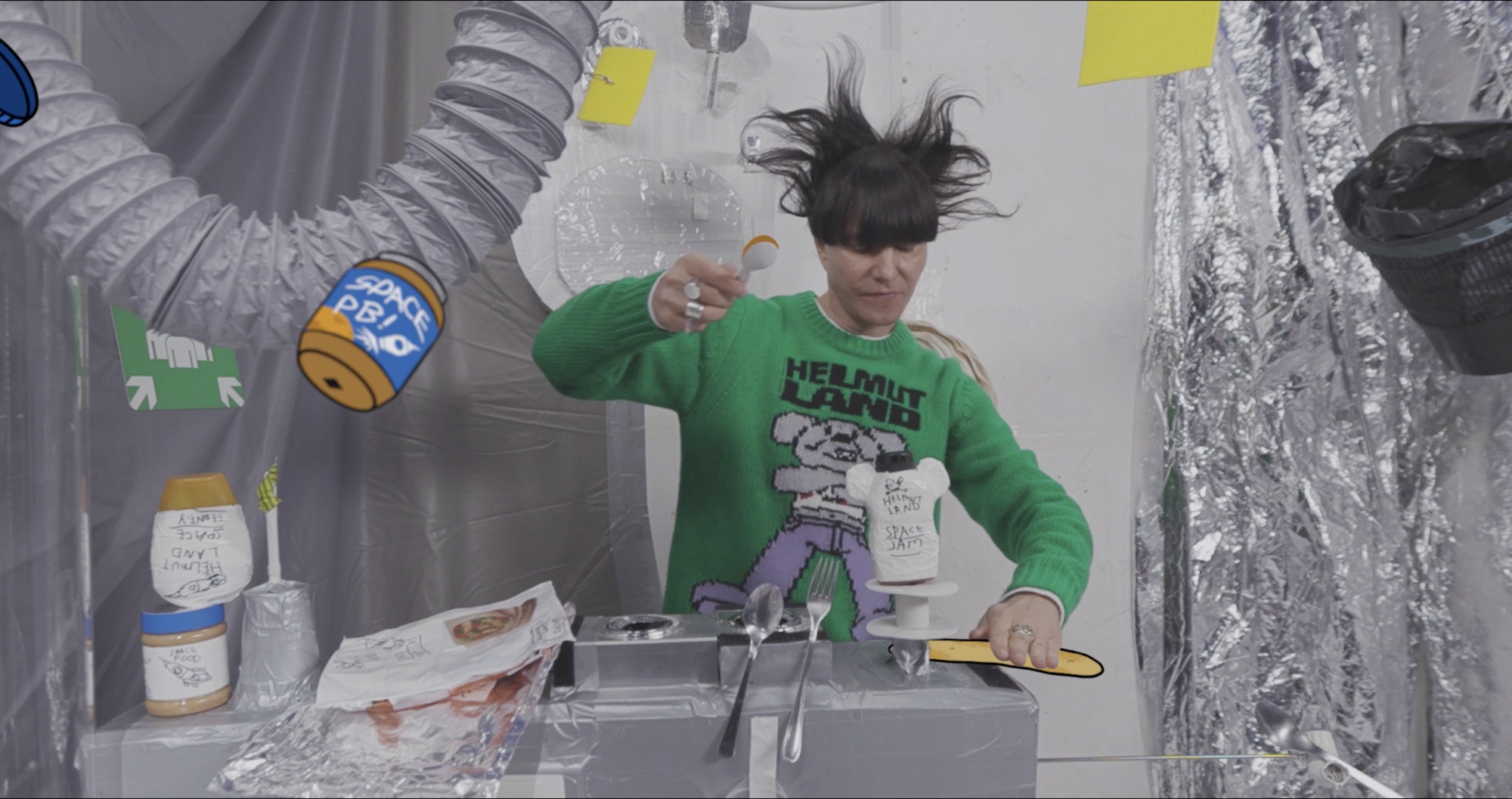 That journey became the subject for capsule's campaign film, revealed exclusively here on i-D. Drawing inspiration from the instructional videos that real-life actual astronauts are shown before they head out beyond the stratosphere, PZ's cartoon-meets-live-action flick teaches you how-to survive the trip aboard the HEAD '95 rocket to HELMUTLAND in style. "I'm always fascinated by life in space," she says. "What do they eat? How they clean themselves or use the bathroom in 0 gravity."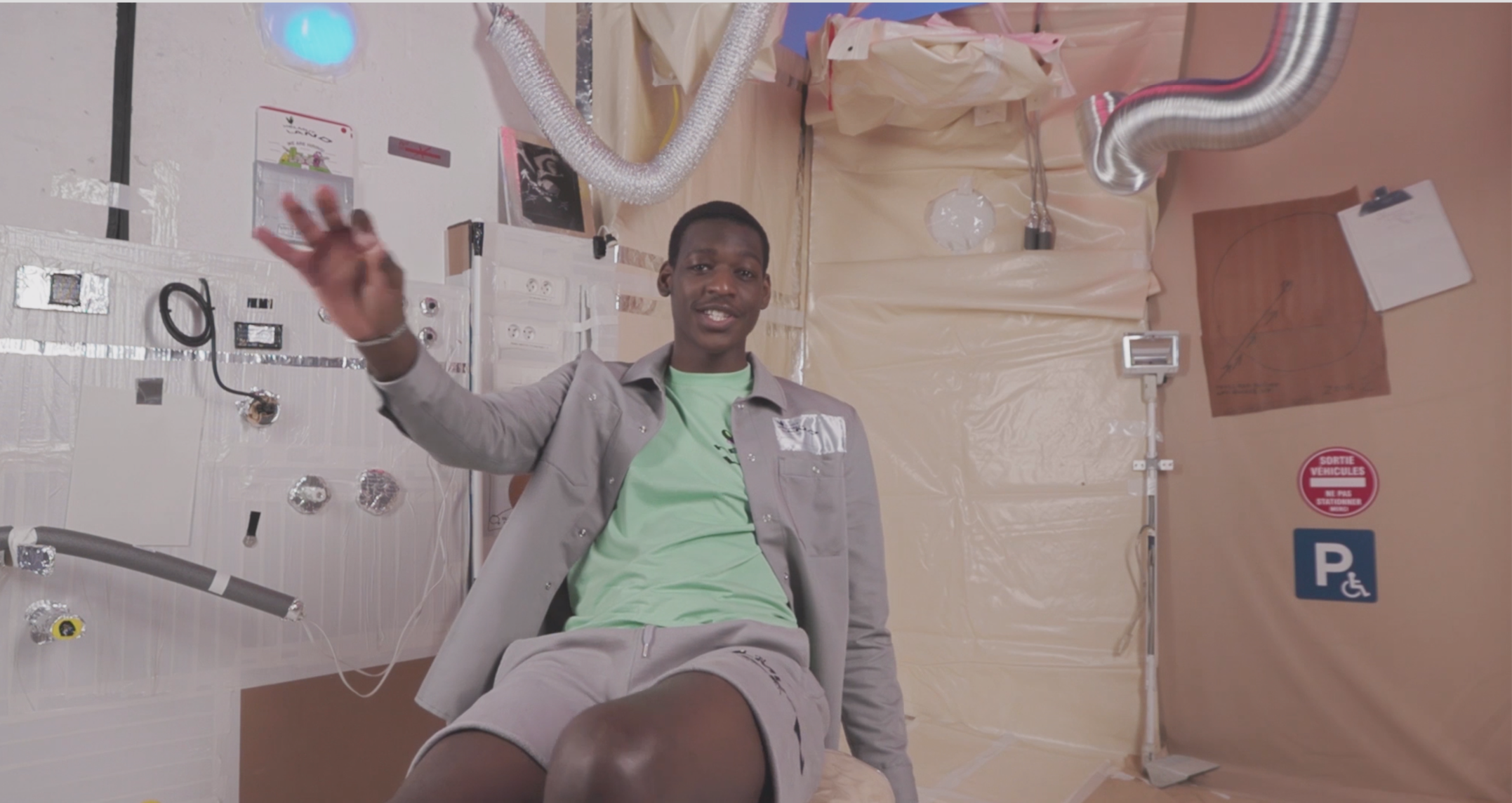 While the latter 101 is tastefully omitted, we do learn how to wash our hair, make a PBJ flatbread sandwich and brace for landing on HELMUTLAND. What happens when you get there, you ask? "At HELMUTLAND you will forget about time and age," says PZ, "like your favourite theme park but LIT af. If you're a fan of Helmut Lang, you should definitely add this to your bucket list!" Trust us, PZ, we're already counting down for take-off.
HELMUTLAND will be available to purchase in Helmut Lang stores and on the brand's website.