How Mr Gay UK informed queer life today
Though the LGBTQ+ pageant not only helped push queer narratives into the mainstream, it also stoked some of the more concerning elements and standards that still exist in the community today.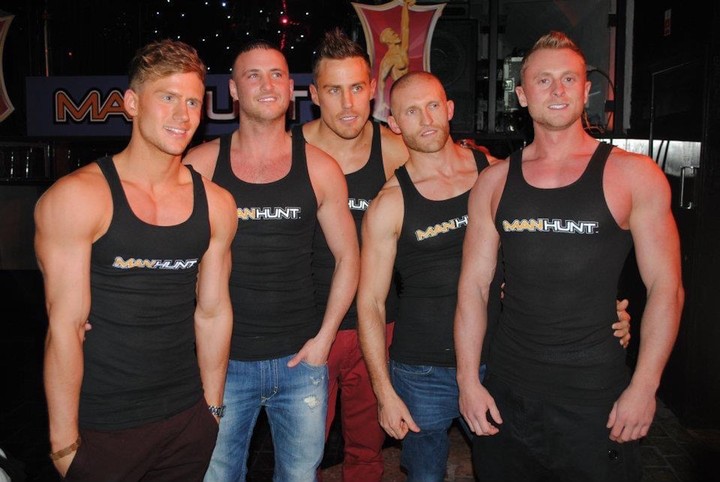 Mr Gay UK 2011. Photography Brian Tunstall
Launched in 1982 as Mr Hardware before changing its name in 1984, Mr Gay UK was effectively the FA Cup of the country's gay community. Attracting hundreds of spectators and competitors from around the nation, this annual beauty pageant made national news, with winners near-guaranteed enviable careers in the media as spokespeople for the gay community.
A cultural phenomenon, the competition was even the focus of Channel 4's Passengers, a series about UK youth culture. In 1994, one episode followed the journey of Ralph Hutton, a Mr Gay UK hopeful, as he made his journey from Blackpool to appear in the grand final. As for the competition itself, the formula was pretty simple: conventionally attractive gay men would enter in clubs around the UK and the winners from each individual city would compete in a grand final in Leeds. The winner would win a modest cash prize and the title of Mr Gay UK for one year.
The previous winners are a slew of traditionally attractive men, including Dino Fetscher, who bagged the title in 2008 and is now a respected actor, appearing in the likes of Gentleman Jack, Now You See Me 2 and Russell T Davies' acclaimed drama Years & Years. Elsewhere, 2007 winner Daniel Broughton has established himself as a successful adult actor, while Carl Austin-Behan, the winner in 2001, went on to become the Lord Mayor of Manchester, and was recently announced as LGBT Advisor to current mayor Andy Burnham.
For many, the event was the highlight of the LBGTQ+ calendar. Fran McCambridge attended the events back in the 80s, assisting her openly-gay housemates who would enter each year. "They used to prepare for a week, making these extravagant costumes covered in sequins. It was usually the macho men [that entered], but my friends would do the opposite of that by going in drag," Fran explains.
A quick look through the winners and there's one clear thread that runs through all of them -- they're all mostly white muscular men in their twenties, a fact that directly speaks to issues around body shaming and sexual racism. It seemed to suggest that there was only one way to be queer and attractive, a greatly damaging yet alarmingly prevalent narrative that still holds currency in queer communities today. It's evident that there were very formulaic criteria for what it meant to be Mr Gay UK, and the competition arguably helped to calcify the unrealistic body ideals that we still see on dating apps today. Scrolling through Grindr, you'll probably find people who only want to hook-up with people that live up to this aesthetic standard, marking their profile with a slew of derogatory, and sometimes specifically racist, hashtags.
Behind the scenes, and regardless of similarities between the winners, the competition would see a diversity of entrants: POC contestants, different body types and competitors with disabilities. "In my heat, there was a guy in a wheelchair who had taken part," explains 2012 winner Leroy Williamson. "He did really well in the heats, he really went for it. The comedy challenge was great and he was brilliant. It was me and him in the top two. I would have been really happy if he had won, I was in real support of this guy, because he was amazing, but in the end I got the most votes in the final which meant that I became Mr Gay Leeds [and could go on to compete in Mr Gay UK|."
Most competitors speak positively of the competition, saying that it helped them to build confidence and feel comfortable in their own skin. The prizes would differ each year depending on the sponsor. Sometimes there was an all-expenses-paid holiday, whereas in others there'd be a straight-forward cash prize. In one instance, the winner was also invited to appear in an ad campaign for a well-known underwear brand. For the final, there would be different celebrity judges and presenters who would select the winner. Previous attendees included Jean Paul Gaultier, Lily Savage, Robbie Williams and Jason Donovan.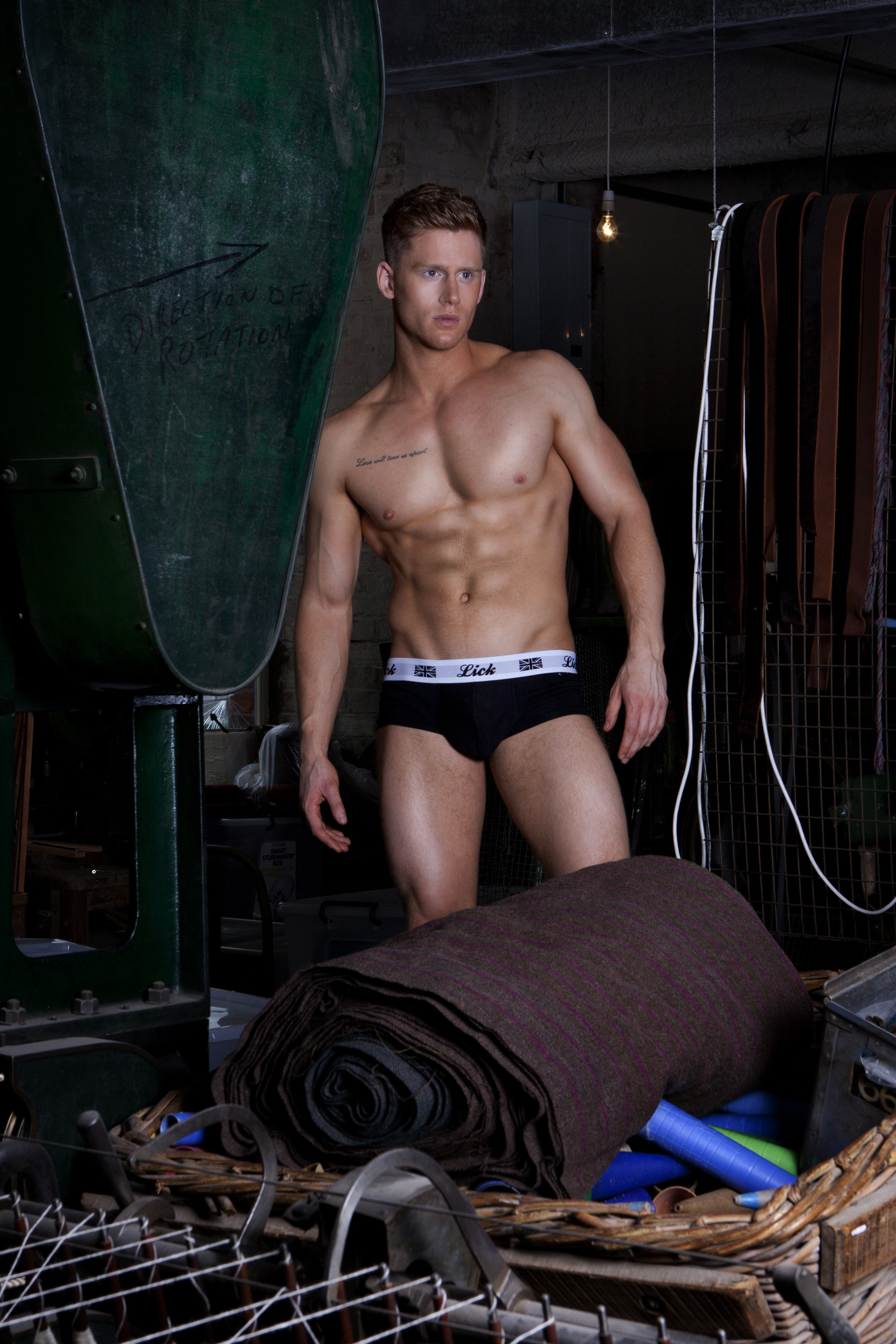 Samuel Kneen from Cardiff won the competition in 2011 at the age of 22. He hadn't planned on applying but was in the Pulse nightclub in Cardiff when they were holding the Welsh heat, and was spurred on by friends to make a last-minute entry. "The first heat was was a mixture of questions about why I think I should be Mr Gay Wales and taking part in tongue-in-cheek games on the stage between the other contestants and myself," he explains. "Then the audience voted with cheers for the winner."
After winning the Welsh heat, he was then automatically entered in Mr Gay UK. As part of this, he had to have a professional photoshoot and appeared on an episode of Loose Women alongside the other competitors. "Finally, all of the contestants had to attend an event at Mission nightclub in Leeds, where a judging panel decided the winner of Mr Gay UK, based on a mixture between our photos from our individual photoshoots and public votes on the website," he explains. "When I was announced as the winner, I received £2000 and a winner's photo shoot. I decided to donate some of the prize money to HIV charity Terrence Higgins Trust. The competition overall was a very positive experience for me, but if I had to highlight one negative from the experience, it would perhaps be the pressure to maintain a certain body image afterwards," he says. "A couple of years ago I was suffering from depression. For a long time, I struggled to exercise or even leave my home, which led to me losing any semblance of a stereotypically 'fit' body. This led to me hiding away from any social events or social media, as I didn't want anyone who didn't know what I was going through to look at me and just think that I had 'let myself go'. While I have now managed to take control of my mental and physical health again, I do look back on that time and wonder whether the lack of diversity in gay representation contributed to those feelings, and I hope to see that change going forward."
The issue surrounding the one-note body type was brought to the surface in 2014 when The Guardian released a documentary about Stavros Louca, a clinically obese openly gay guy who entered the competition and won his heat was subsequently disqualified because the underwear they provided didn't fit (he instead opted to wear it on his head). In response to the documentary, a spokesperson for Mr Gay UK stated that a representative from the organisation hadn't been at that heat, adding that they "would like to extend our apology to Stavros for this terrible decision -- had we been made aware we would have objected."
2001 winner and former Lord Mayor of Manchester Carl Austin-Behan says that he was neither "a twink nor a muscle mary" and wanted to enter the competition to "break down the stereotypes, rather than just the usual suspects that would win" but believes it was a different time, one without social media and dating apps. "There were people in the competition that had far better bodies than me, but for me personally it didn't bring any negativity," Carl explains. "I think winning took away those unrealistic body expectations but I can see that now, if the competition was still in the same form, it would face criticisms in the same way that Love Island and Ex on the Beach does."
Winning the last Mr Gay UK competition in 2013, South Shields' Stuart Hatton recognised the need for the pageant to shift its standpoint. After his win, Stuart went on to manage and direct Mr Gay Europe, and decided to break Britain up into Mr Gay England, Mr Gay Scotland and Mr Gay Wales as part of the Mr Gay Europe brand.
"When I did Mr Gay UK, you'd just stand in your underpants and the prettiest person would win, but I wanted to use the platform to launch anti-bullying and homophobia campaigns. When Mr Gay UK closed down, I worked on Mr Gay Europe," Stuart explains. "I didn't want people to go through the process that I went through and just stand in their underpants. I wanted it to be that if you come into this, you want to give something back [to the community]. So with all the delegates that wanted to compete, I made sure they had a project that would give back."
These projects have covered topics like HIV awareness, suicide prevention, queer adoption and disability. The new competition also has a different marking system than the original Mr Gay UK. In an attempt to look past aesthetics, Mr Gay England now includes an IQ test, an audience vote and contestants must show evidence of successful charity fundraising. The marking system ensures that any winner is equipped to make a positive change in the LBGTQ+ community.
Over the course of three decades, Mr Gay UK evolved greatly. Despite being a popular event throughout the 90s and 00s, its popularity began to wane in the 2010s, owing to the fact that the pristine "muscle mary" aesthetic was rapidly going out of fashion. In a time when individuals are rightfully criticised for their #nofats #nofems sexual preferences on dating apps, there became less of a tolerance for a competition purely based upon aesthetics. But while Mr Gay UK's emphasis on appearance may certainly have been harmful in, there's no denying the impact that the competition had on the LGBTQ+ community: bringing people together and succeeding in pushing queer lives, and issues, into the mainstream.