Mal Mero: "I am Jacob Blake"
Read his words here.
|
21 September 2020, 1:00pm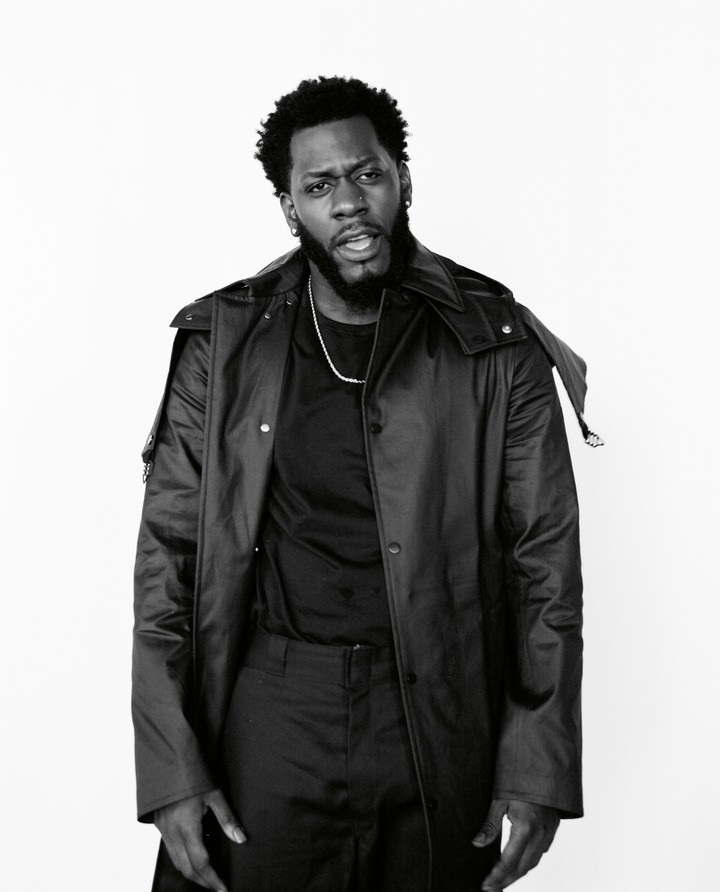 Mal wears coat Bottega Veneta. T-shirt Hanro. Jewellery model's own.
Mal's story originally appeared in up + rising, a celebration of extraordinary Black voices, and is the first chapter of i-D's 40th anniversary issue (1980-2020).
i-D chronicled over 100 activists and artists, musicians and writers, photographers and creatives, in Atlanta, Baltimore, Minneapolis, LA, London, New York, Paris and Toronto.
"I AM JACOB BLAKE!
Shoot me in my back 'cuz you ain't man enough to pull the trigger to my face!
I AM JACOB BLAKE!
Your view of me is not my view on life for I am no mistake!
I AM JACOB BLAKE!
Full time father with no make up dates!
Still grind harder so the paper straight!
For a fresh start I kept the safe away!
You may have marked Jacob shade to reshape his frame,
But what you pictured ain't paint the same!
You was raised to hate my race!
You was raised to take my place!
You was trained to break my fate,
But you can't restrain my faith!
I'm face to face with my greats on a daily basis!
My young JACOB BLAKES!
Taught 'em,
You can't rule the universe unless you take up space in the galaxy,
Daddy breaking up two Caucasian women in a fight was me paving the strategy!
On how not to be a racist,
Although my life only matters to me and all the freedom fighters asking for peace...
I AM JACOB BLAKE!
A "BLACK LEGEND AMONGST KINGS EXCELLING" BLAKE!
WITH "BLACK LOVING ANGELIC KIDS EXHALING"
BLAKE!
SEEN AS DESTINED BEFORE SEEN AS FELON!
GOD IS NOT DONE WITH ME IM TEAM REBELLIOUS!
I
AM
JACOB BLAKE!"
Credits
---
Photography Douglas Segars
Styling Milton Dixon
Hair Latisha Chong and LaMesha Mosely using Bumble and bumble.
Make-up T. Cooper at crowdMGMT using FACE Atelier.
Photography assistance William Takahashi, Fallou Seck, Shen Williams-Cohen and Laerke Rose Moellegaard.
Styling assistance Devante Rollins and Theresa Miriam.
Hair assistance Safiya Wiltshire.
Production Yohan Yoon.
Special thanks Please Space BK.
Casting director Samuel Ellis Scheinman for DMCASTING.
Casting assistance Alexandra Antonova.