Aurora James: "What will you do with your one big, great, beautiful life?"
The creative director and founder of Brooklyn's Brother Vellies wants freedom and happiness, for all of you.
|
21 September 2020, 3:08pm
Aurora's story originally appeared in up + rising, a celebration of extraordinary Black voices, and is the first chapter of i-D's 40th anniversary issue (1980-2020).
i-D chronicled over 100 activists and artists, musicians and writers, photographers and creatives, in Atlanta, Baltimore, Minneapolis, LA, London, New York, Paris and Toronto.
"I want to be happy and I want to be free.
Often in our pursuit of happiness we lose some of our freedoms. We become slaves to work, trophies, philosophies and systems that were dishonest when they told us what we needed to be happy. I want the freedom that I have to enable my happiness. How much freedom can I obtain? And what will that freedom enable me to do with this one big, great, life? Start a movement? Fight for more freedoms? Create a world where we can love who we want to love, present however we choose and protect and savour the Earth and environment around us?
I don't need to be the smartest, the prettiest or the most creative. I will never be the freest. But I do want to be someone who takes only what I need and does the most with that. Because that's the balance between happy and free.
Where have you placed your happiness?
How can you get it back?
To whom have you given your freedom?
How can you get it back?
And then what will you do with your one big, great, beautiful life?
I can't wait to see."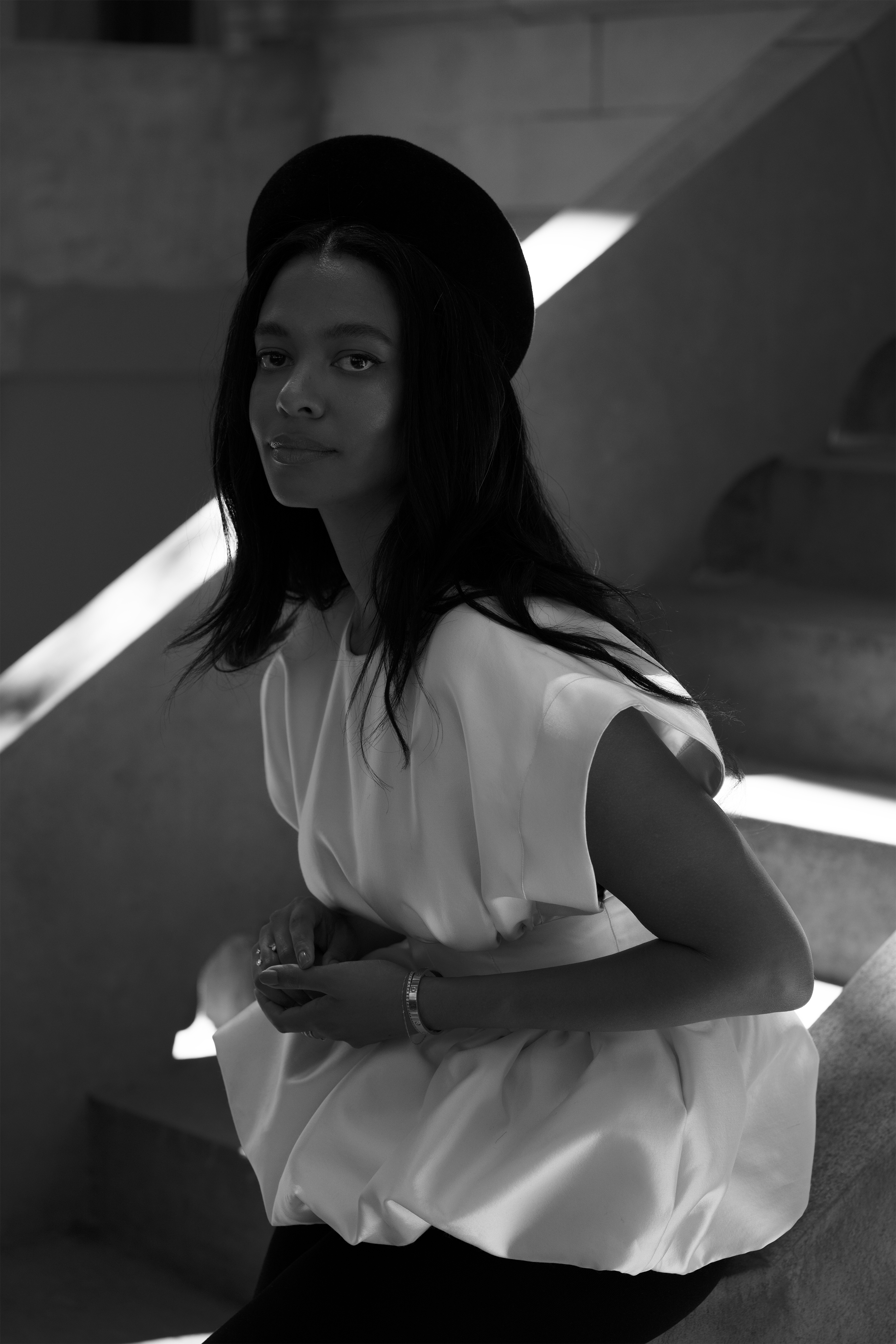 Credits
---
Photography Lacey Lennon
Fashion director Carlos Nazario
Hair Ro Morgan at The Wall Group using Design Essentials.
Make-up Jamal Scott at the Teknique Group using Barbara Sturm Cosmetics.
Photography assistance Genesis.
Styling assistance Raymond Gee.
Casting director Samuel Ellis Scheinman for DMCASTING.
Casting assistance Alexandra Antonova.
Tagged: