The new east London destination for cult menswear grails
Ahead of its opening on Monday, take an exclusive look at htown, the new store stocking Mowalola, Martine Rose, Saul Nash, Y/Project and more.
|
18 September 2020, 11:10am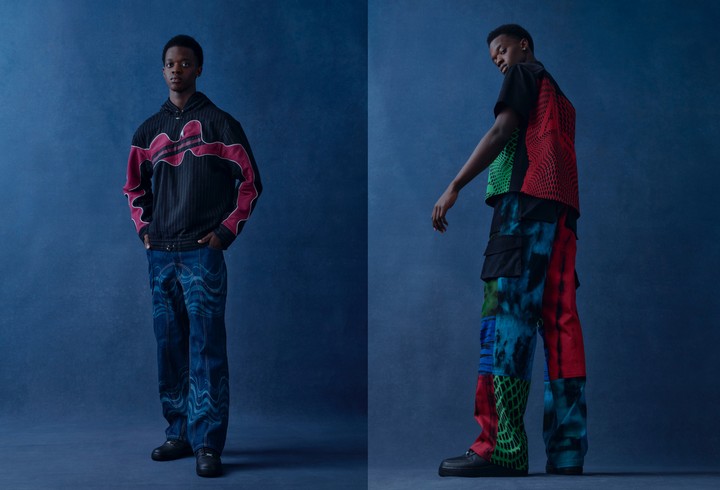 (L) full look Ahluwalia; (R) full look AGR Knit. Photography Britt Lloyd
The past few months have been trying for fashion stores in London, but that hasn't deterred Harry Fisher from pressing ahead with his plans. On Monday, he's opening the doors to htown, an airy space on the ground floor of a converted warehouse at the bottom of Hoxton Street, where you'll find pieces by eight of the most exciting designers in menswear today: Ahluwalia, Mowalola, Saul Nash, AGR Knit, Eastwood Danso, Spencer Badu, Y/Project and Martine Rose.
While the store itself may be a new arrival, it's but a new string added to the space's bow. "I've already been here for two years, we use it as a gallery space for young emerging artists, and we've had our office here, too," Harry says, referring to the agency which shares the store's name. Through it, he "finds and develops emerging designers commercially and sets them up with stores straight away," some of which he's chosen to stock at htown.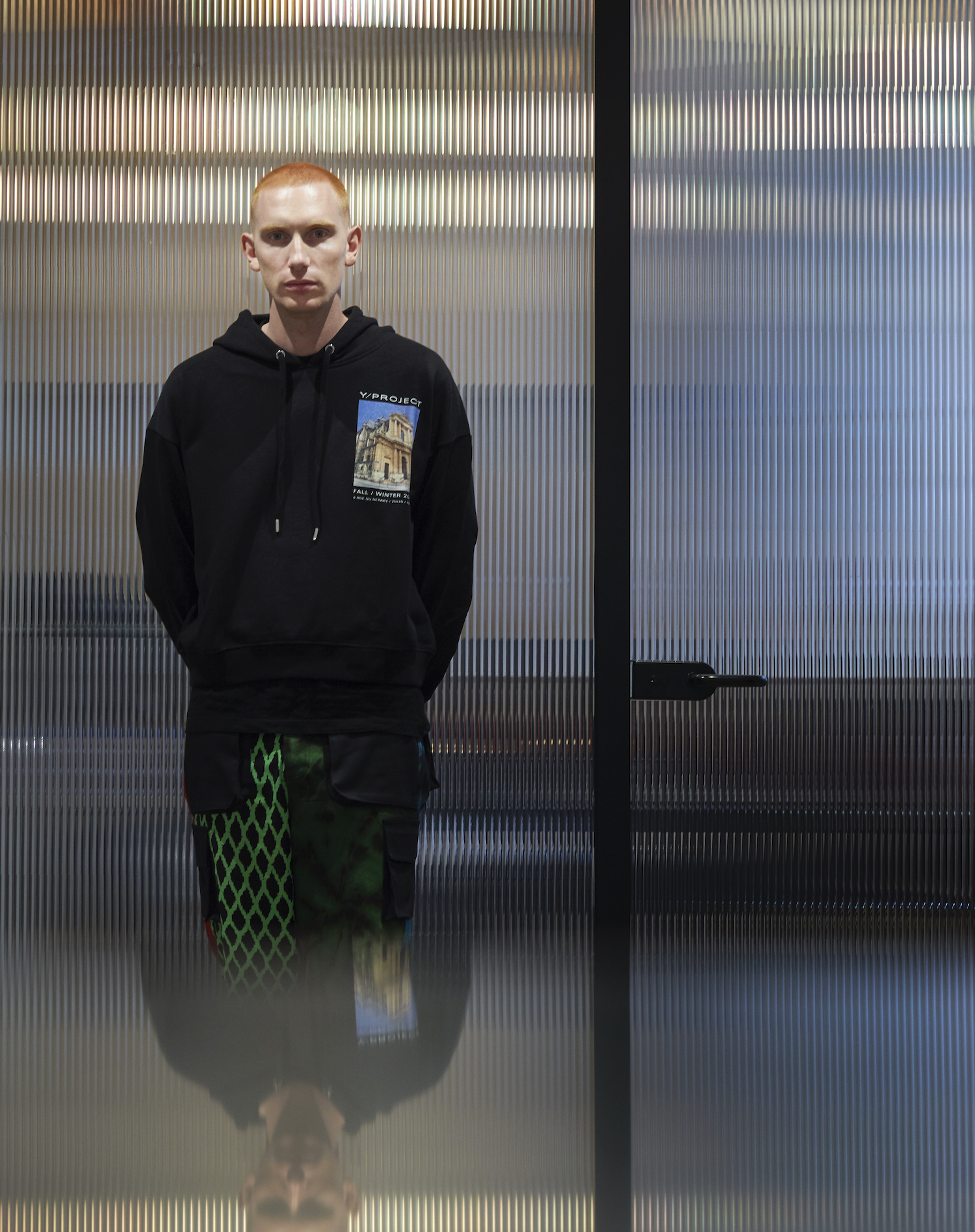 Gauging by his vocational experience -- he also spent four years as a buyer under Stavros Karelis at Soho's MACHINE-A -- you wonder what's held him back from taking the plunge into retail until now. "I always wanted to do a store," he explains, "but I wanted to make sure I was doing it all at the right time. I didn't want to just be doing it for the hell of it." Much of the decision also came down to the pressures of running a brick and mortar store in a city where "the rent is so much money and you're constantly fighting to pay it". As such, he's decided to embed flexibility at the htown operation's heart, opening it as a retail space for "a month or so at the beginning of a season" before reopening as a gallery space for the remainder of the year. So what happens during those months when the retail space is, for all intents and purposes, shuttered? Luckily, there's a website, which operates throughout the year for all your grail-hunting needs.
This ethos of flexibility carries over into the product selection, too. Where most stores might opt for a broader range of styles in smaller numbers, htown opts for the opposite approach. "We're buying very concisely, focussing on styles that we believe in. So, for example, we might buy five to six styles instead of twelve, but we'll buy larger units," which, Harry says, ultimately helps the young designers he works with by allowing them to hit the minimum number of pieces they need to produce their work at in order to get a financially sustainable rate.
The focus here is on "cult pieces", garments that are "unisex, wearable and a bit crazy". There's a heavy focus on exclusives, too, with Martine Rose and Y/Project creating exclusive hoodies for the launch, and the store's recycled cotton shopping bags designed in collaboration with a different stocked designer per season.
And as all responsible fashion businesses operating today should, htown has been built with its environmental impact in mind, affecting decisions as far-ranging as the use of FSC-certified wood products in the Christopher Melgram-designed space, or the exclusive use of recycled, recyclable and biodegradable packaging. It's socially conscious, too. "One of the things we feel strongly about is Black Lives Matter -- the majority of our designers are POC," Harry says. In a show of solidarity, he's selling young American photographer Drew Brown's zine, My Execution Might Be Televised, a meditation on police brutality in America, and will be exhibiting two of his works in the gallery space.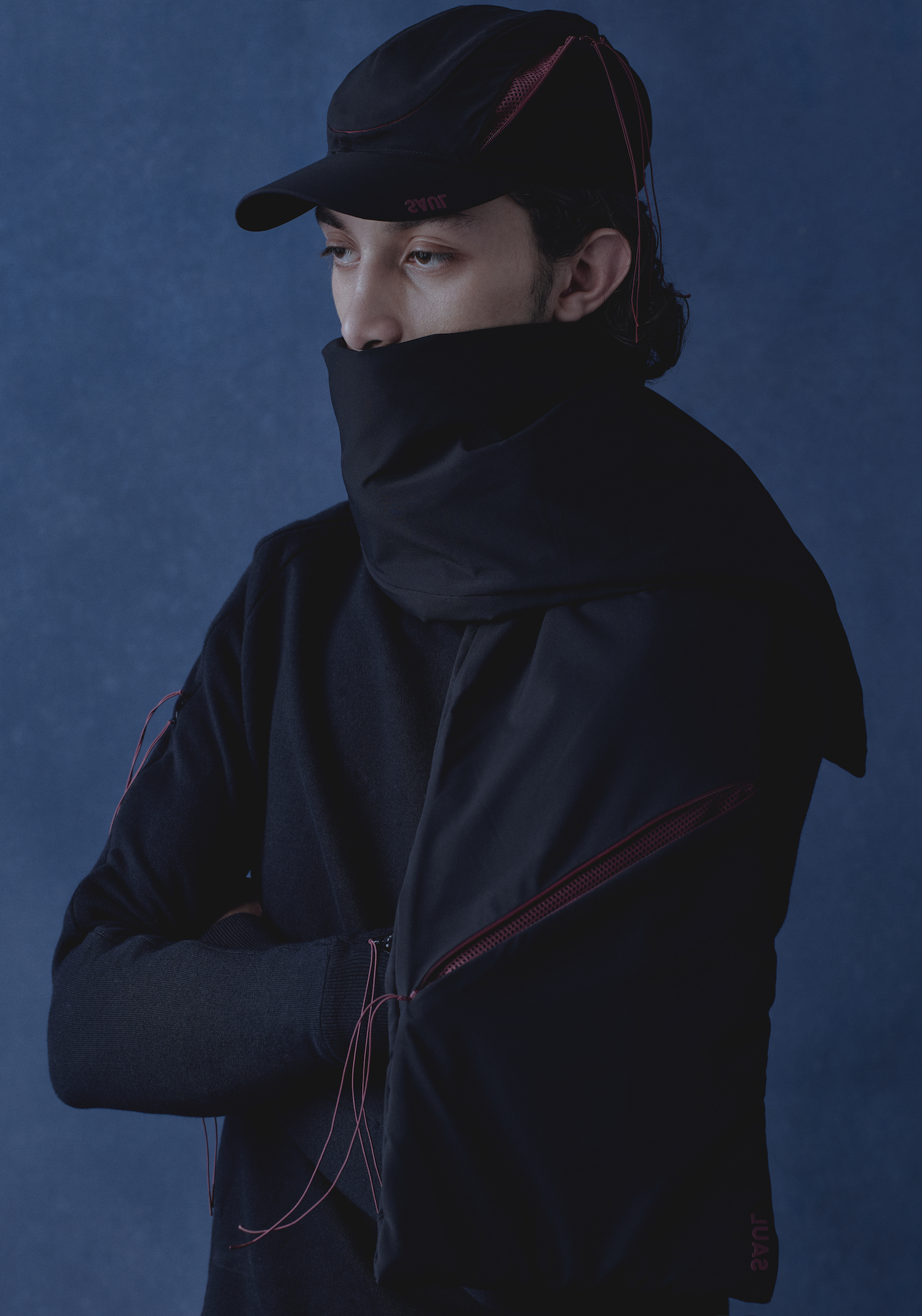 It's testament to the fact that, more than ever before, fashion stores -- our points of access to clothes and the worlds they're born of -- need to critically assess, engage with and support the cultures they ultimately profit. They need to make the act of selling and buying clothing more meaningful than just that. It's not a simple task, nor is it one for which a perfect solution will be found overnight, but, from Monday onwards, htown promises to set an example for what a socially engaged fashion store can look like.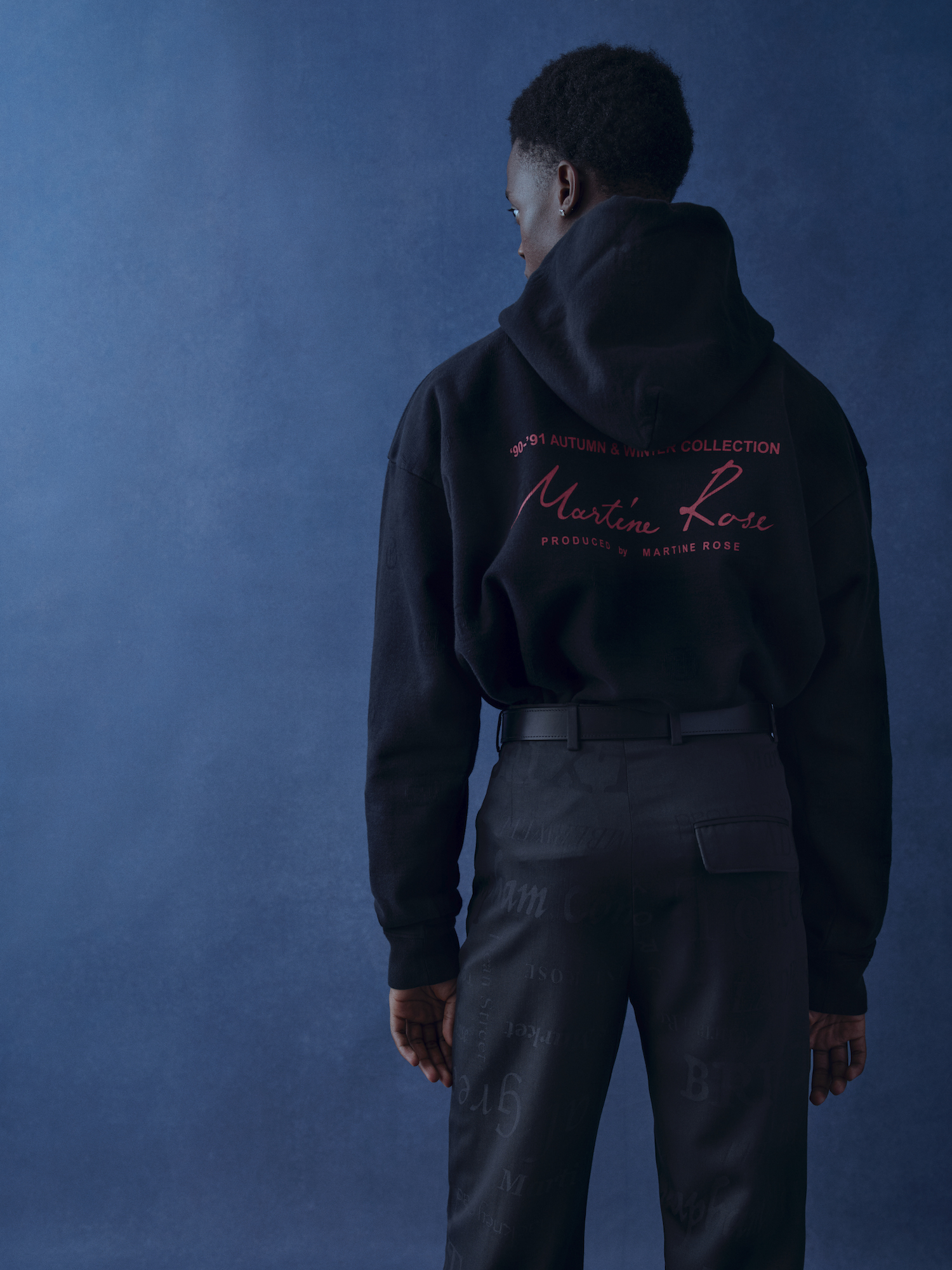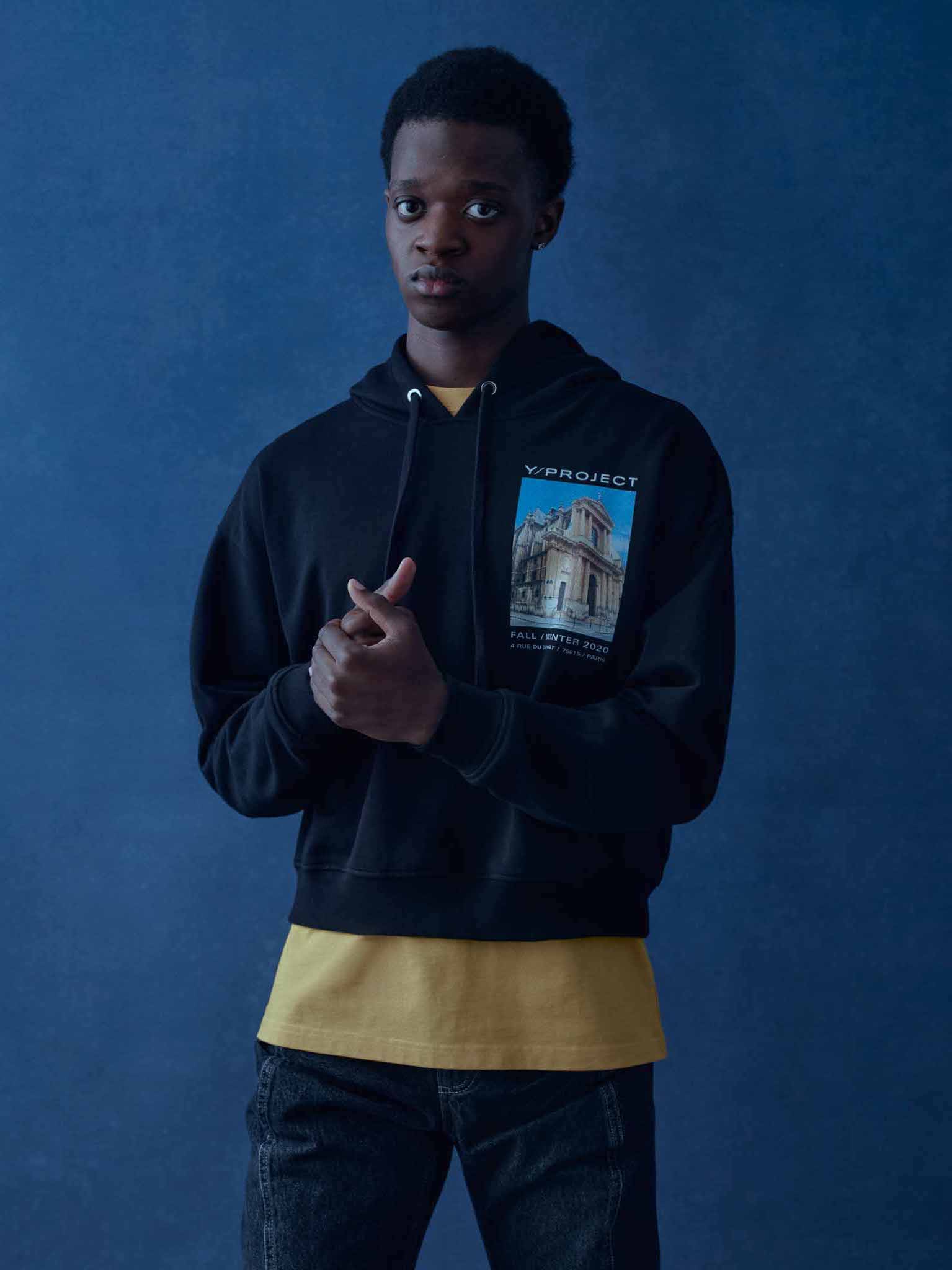 htown opens Monday 21 September, 11am-9pm, with champagne by Bellaire and rum by Bumbu. 12-18 Hoxton Street, N1 6NG
Credits
---
htown AW20 campaign
Creative Direction Harry Fisher
Photography Britt Lloyd
Creative & Casting Troy Fearn
Styling Kate Iorga
Tagged: